WORLDWIDE : HEADLINES
Fed's Powell signals emergency credit programs should be extended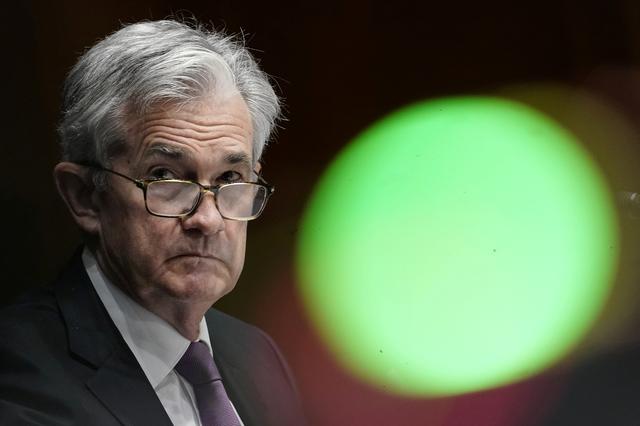 WASHINGTON – Federal Reserve Chair Jerome Powell said on Tuesday it was not time to shut down emergency programs aimed at battling the economic fallout from the coronavirus pandemic, with cases again surging and the economy left with "a long way to go" to recover.
"I don't think it is time yet, or very soon," to shutter the suite of credit programs set up by the Fed last spring with the authorization of the Treasury Department and funding from Congress, Powell said in the clearest indication yet he feels the programs are likely needed beyond Dec. 31, when many are due to expire.
Extending the programs would require Treasury's approval under the "lame-duck" Trump administration. Some Republicans in Congress have balked at keeping them open, particularly the program of lending for local governments.
But Powell and other Fed officials are concerned about how competing perceptions of where the economy stands may bog down debate over the proper policy response.
Even as recent positive news on experimental coronavirus vaccines has raised the prospect of a fuller economic recovery next year, the next few months could be "challenging" the Fed chief said at a virtual event hosted by the Bay Area Council in California.
Full coverage: REUTERS
Euro zone economy likely already in double-dip recession: Reuters poll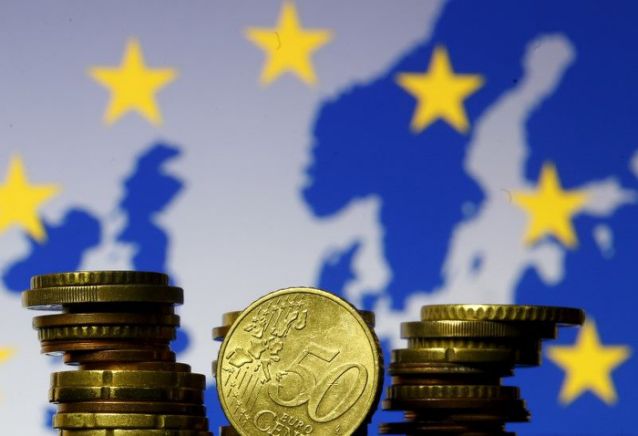 BENGALURU – The euro zone is on track for its first double-dip recession in nearly a decade, according to a Reuters poll of economists which points to a more muted recovery next year despite expectations for 500 billion euros of additional monetary stimulus.
As most of Europe grapples with a resurgence in coronavirus cases, forecasters who last month predicted the recovery would continue now expect the euro zone economy to shrink 2.5% this quarter after expanding a record 12.6% in Q3.
That is a dramatic turnaround from expectations of 3.1% quarterly growth as recently as July, and compares with 2.1% predicted in last month's poll.
With new lockdowns and widespread restrictions accompanying the second wave of infections, over 80% of respondents, or 44 of 55, said a double-dip recession was now underway.
"As downside risks continue to materialise and the health situation keeps worsening, it now looks evident the recovery in place in the euro zone economy since May has ended," said Angel Talavera, head of European economics at Oxford Economics.
"The euro zone economy will suffer a double-dip recession in Q4. This is a relatively modest fall compared to the declines we saw in the first half of the year…however, uncertainty around those forecasts remains incredibly high."
Full coverage: REUTERS
WORLDWIDE : FINANCE / MARKETS
Oil falls as big build in U.S. crude stockpiles raises spectre of supply glut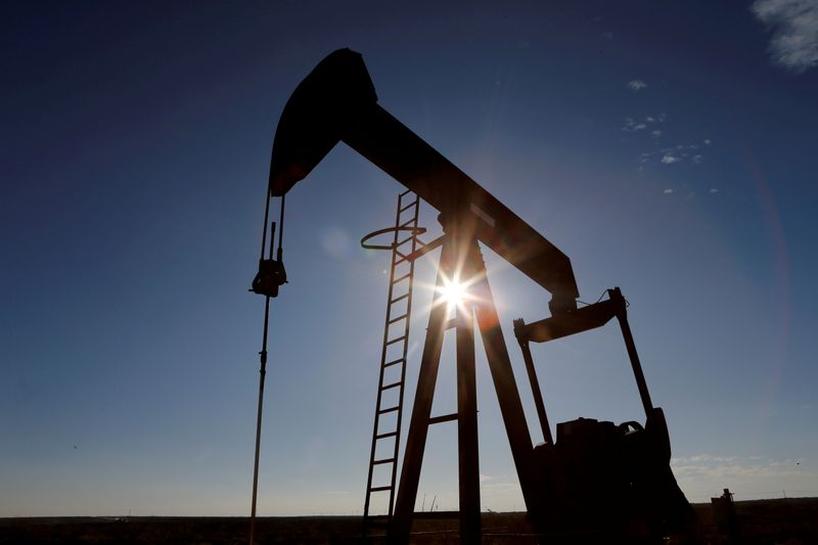 TOKYO – Oil prices fell on Wednesday after a bigger-than-expected build in U.S. crude stockpiles stoked fears for weak fuel demand and a potential supply glut, but hopes that OPEC and its allies will postpone a planned January increase to oil output braked losses.
Brent crude futures for January LCOc1 dropped 14 cents, or 0.3%, to $43.61 a barrel by 0142 GMT having lost 0.2% on Tuesday. U.S. West Texas Intermediate crude for December CLc1 slid 25 cents, or 0.6%, to $41.18 a barrel, reversing a 0.2% gain on Tuesday.
The American Petroleum Institute (API) said on Tuesday that U.S. crude inventories rose by 4.2 million barrels last week, well above analysts' expectations in a Reuters poll for a build of 1.7 million barrels. [EIA/S] [API/S].
"A higher build in U.S. crude stockpiles prompted selling as it fanned fears of slow recovery in fuel demand," said Hiroyuki Kikukawa, general manager of research at Nissan Securities.
"Still, hopes that OPEC+ will keep existing cuts further into 2021, or even increase the cuts, underpinned prices," he said. Kikukawa predicted WTI will stay boxed into a range of $39 and $44 a barrel until a full meeting of the Organization of the Petroleum Exporting Countries (OPEC) on Nov. 30.
To tackle weaker energy demand amid a new wave of the COVID-19 pandemic, Saudi Arabia called on fellow members of the OPEC+ grouping – OPEC and other producers including Russia – to be flexible in responding to oil market needs as it builds the case for a tighter production policy in 2021.
Full coverage: REUTERS
Yen claws back ground as looming winter chills vaccine cheer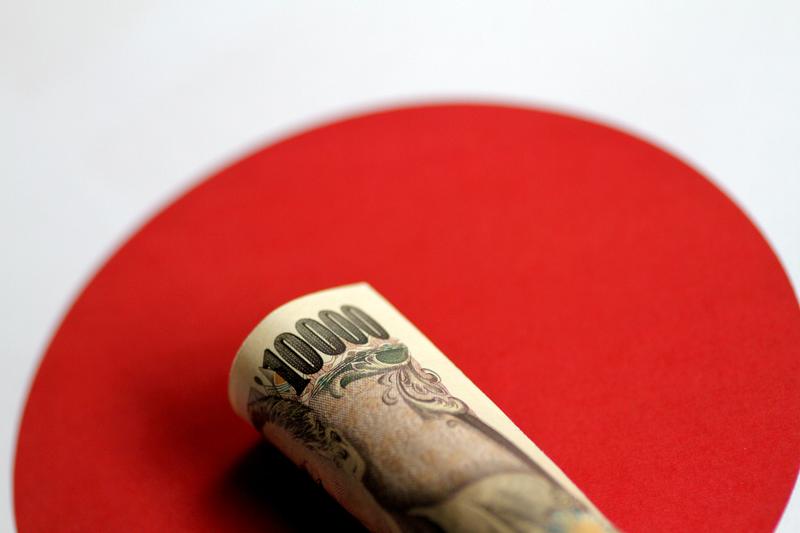 SYDNEY – The safe-haven Japanese yen sat near a one-week high and a steady U.S. dollar held commodity currencies in check on Wednesday, as worries about rising coronavirus cases tempered optimism around promising vaccine trials.
At 104.14 per dollar, the yen JPY= has recouped more than half of the steep losses it suffered last week after Pfizer announced it had developed a working COVID-19 vaccine.
Bitcoin BTC=BTSP, sometimes regarded as a haven asset or at least a hedge against inflation, has surged to a three-year high against the dollar and the risk-sensitive Australian and New Zealand dollars were a fraction softer, along with stocks.
"The slight cooling of equity sentiment has put a cap on currencies," said Westpac currency analyst Imre Speizer.
"We know we've got a vaccine. Now it's about distribution and how quickly it can start to make a difference, which is going to be quite a few months away."
Before then, a tough winter looms.
Surging cases have driven record hospitalisations and fresh restrictions on gathering in the United States, while new outbreaks vex authorities in Japan, South Korea and Australia.
Federal Reserve Chair Jerome Powell said on Tuesday that there was "a long way to go" to economic recovery.
Full coverage: REUTERS
Asia stocks set for sluggish start after Wall Street declines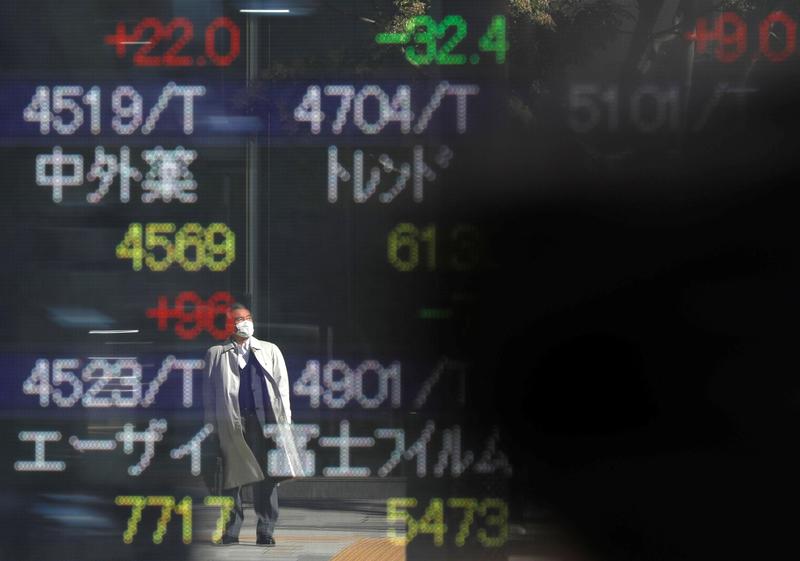 NEW YORK – Asian equities were set for a sluggish open on Wednesday, tracking a lower Wall Street session as concerns over rising coronavirus cases and fresh lockdowns dampened the euphoria from vaccine trial breakthroughs.
A skittish mood swept investors as several U.S. states began restricting gatherings and mandated face-coverings after more than 70,000 Americans were hospitalized for treatment of COVID-19 as of Monday, according to a Reuters tally of public health figures.
The surge in new coronavirus cases comes as vaccine trial results from Moderna on Monday showed that its COVID-19 vaccine candidate appears to be 94.5% effective in preventing infection. That announcement had caused markets to rally, with the Dow Jones and S&P 500 indexes reaching record highs.
"We're are coming out of a solid two weeks so the market being down half a percent isn't that bad with the prospect of COVID lockdowns," said Jamie Cox, Managing Partner for Harris Financial Group.
Japan's Nikkei 225 futures fell 0.35%, while Australia's S&P/ASX 200 were up 0.4% in early trading.
Also weighing on sentiment was U.S. data on Tuesday that showed retail sales increased less than forecast in October, with the potential for even further slowing.
Full coverage: REUTERS