Worldwide: Headlines
Trump again threatens to cut China ties after US official ruled it out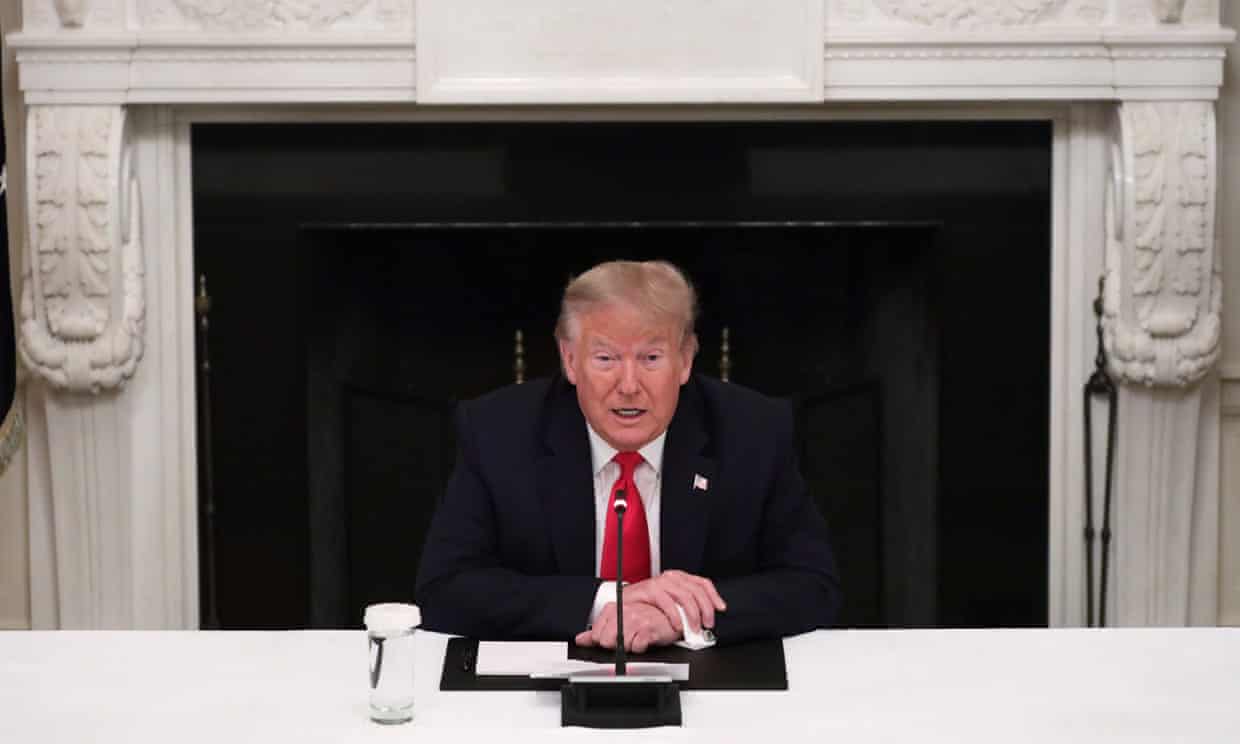 Donald Trump has renewed his threat to cut ties with China, a day after his diplomats held high-level talks with Beijing and his top US trade negotiator said severing the trade relationship was not a viable option.
The conflicting stances emerged as Washington questioned China's credibility on accurately reporting the new Covid-19 cluster in Beijing.
Trump wrote on social media that the US "certainly does maintain a policy option, under various conditions, of a complete decoupling from China. Thank you!".
Trump said he was responding to comments by his trade representative, Robert Lighthizer, who has been at the forefront of trade negotiations with Beijing.
Lighthizer told a congressional committee on Wednesday that China so far had been living up to the terms of a "phase one" trade agreement that eased the dispute, and that decoupling the two economic giants was now impossible.
"Do I think that you can sit down and decouple the United States economy from the Chinese economy?" Lighthizer said. "No, I think that was a policy option years ago. I don't think it's a … reasonable policy option at this point."
Lighthizer said he expected to see more supply chains moving to the United States because of tax and regulatory changes, but also noted that the US-China trade deal would result in significant positive changes and increased Chinese purchases of US goods and services.
Full Coverage: The Guardian
Hong Kong, China stocks mixed as US President Donald Trump warns of possible US-China 'complete decoupling'

Hong Kong and China stocks were mixed in early trading on Friday, as investors focused on US President Donald Trump's remark that US-China "complete decoupling" is possible as well as an expert's declaration that a new Covid-19 outbreak in Beijing has been brought under control.
The Hang Seng Index swung between gains and losses before trading 0.4 per cent lower at 24,378.39 as of 10am local time, while the Shanghai Composite Index rose 0.3 per cent
Trump said on Thursday that the US could go for "a complete decoupling from China," in his toughest statement against China as relations between the two countries plunged to a new low.
The remark also contradicts his top trade adviser Robert Lighthizer, who said decoupling is not a policy option just a day earlier. The world's largest two economies are growing increasingly apart after a two-year-long trade war and disputes over the origin of the Covid-19 pandemic.
Meanwhile in Beijing, a second wave of coronavirus that broke out in the capital city last week "has been contained," said Wu Zunyou, chief epidemiologist at the Chinese Center for Disease Control and Prevention, during a press conference on Thursday evening.
The city has rushed to test more than 700,000 over the week, after a new cluster of infections surrounding a wholesale food market emerged over the weekend. Staff working at all restaurants and food markets have been asked to be tested for the virus.
Full Coverage: South China Morning Post
Coronavirus: Beijing market outbreak investigation zeroes in on seafood stalls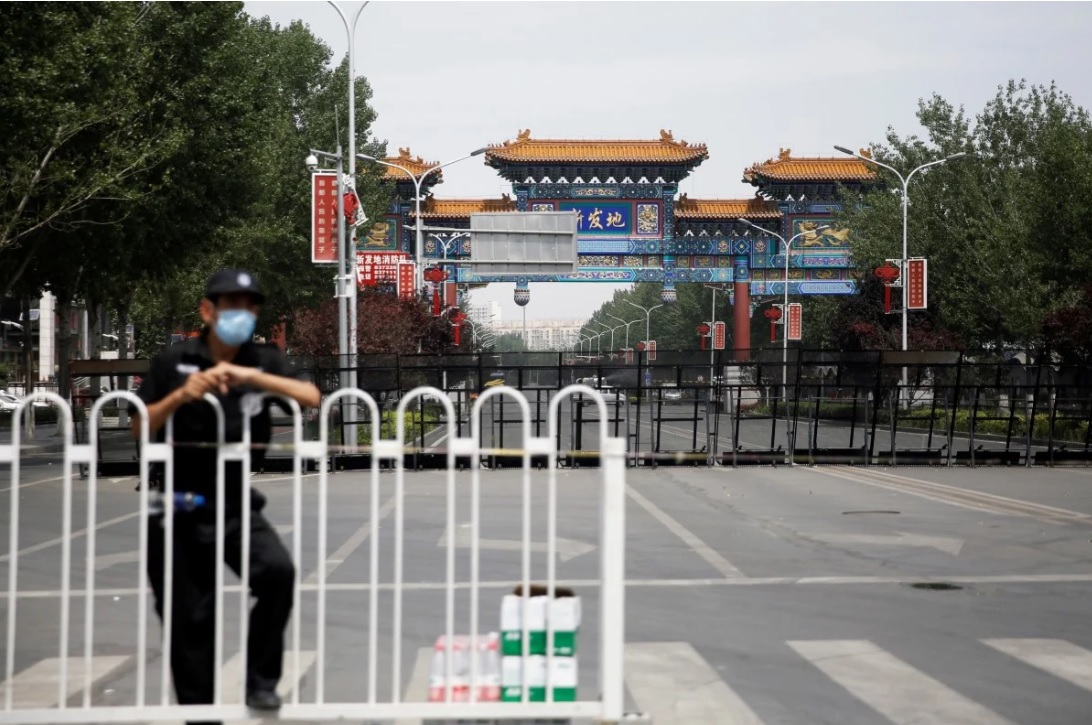 Authorities are looking closely at seafood stalls in a market at the centre of a new coronavirus cluster in Beijing, with a top health expert saying there were similarities to the situation in Wuhan at the start of the outbreak last year.
Wu Zunyou, chief epidemiologist at the Chinese Centre for Disease Control and Prevention, gave details on Thursday of the investigation into the latest cases, most of which have been linked to the Xinfadi wholesale food market.
Until a week ago, the Chinese capital had been free of local transmission for 55 days. But as of Wednesday, there were 158 new cases, according to the official numbers.
Xinfadi was quickly identified as the centre of the outbreak – the first patient had bought fish there, and they were followed by more cases that had links to the Fengtai district market. Investigators looked at the cases by occupation and date of infection, and the seafood vendors stood out.
"More seafood vendors were infected, followed by beef and lamb vendors," Wu said. "The seafood vendors also showed symptoms earlier than others."
The chief epidemiologist said environmental samples taken from the market had also shown the areas where seafood, beef and lamb were sold had more traces of the virus than other sections.
"The findings reminded us of the first outbreak of Covid-19 in Wuhan last year, which happened at the Huanan Seafood Wholesale Market," he said, adding that the focus of the Huanan investigation was the wild animal stalls, even though the seafood sellers were right next to them.
Full Coverage: South China Morning Post
U.S. slaps sanctions on Mexican firms, individuals linked to Venezuelan oil trade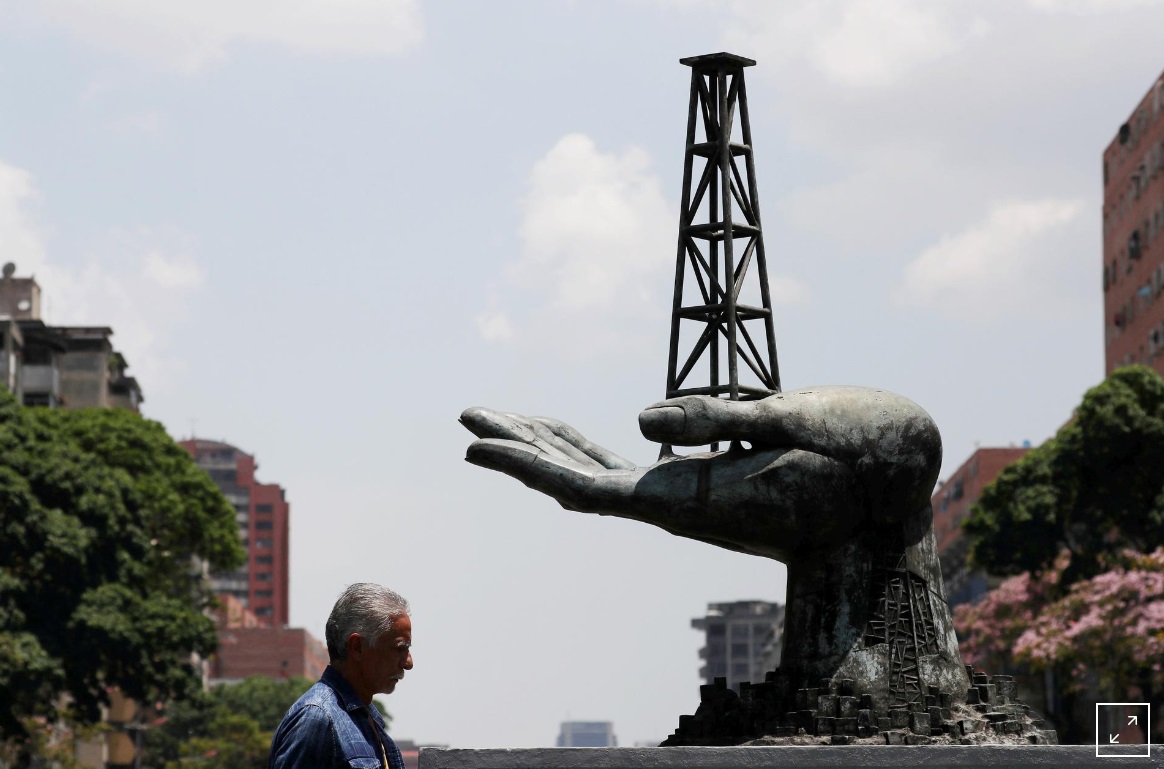 WASHINGTON/MEXICO CITY (Reuters) – The United States on Thursday blacklisted Mexico's Libre Abordo and a related company, accusing them of helping Caracas evade U.S. sanctions in the first formal action by the U.S. Treasury Department against Mexican firms involved in trading Venezuelan oil.
The Treasury said in a statement it imposed sanctions on three individuals, eight entities and two vessels for activities related to a network attempting to skirt U.S. sanctions on Venezuela aimed at ousting President Nicolas Maduro.
Mexico's peso slumped 2% after the U.S. action.
Among those blacklisted were Mexico-based Libre Abordo and related Schlager Business Group, as well as their co-owners, Olga Maria Zepeda and Veronica Esparza.
The Treasury also targeted Mexican Joaquin Leal Jimenez, accusing him of having worked with Alex Saab, recently arrested in Cape Verde, Libre Abordo and Schlager for brokering the resale of millions of barrels of Venezuelan crude.
"Leal is the critical conduit between Libre Abordo, Schlager Business Group, and their owners, and PDVSA and Saab. Leal has been coordinating the purchase and sale of Venezuelan-origin crude oil from PDVSA," Treasury said.
Full Coverage: Reuters
Oil prices inch up on faith in supply cuts, demand recovery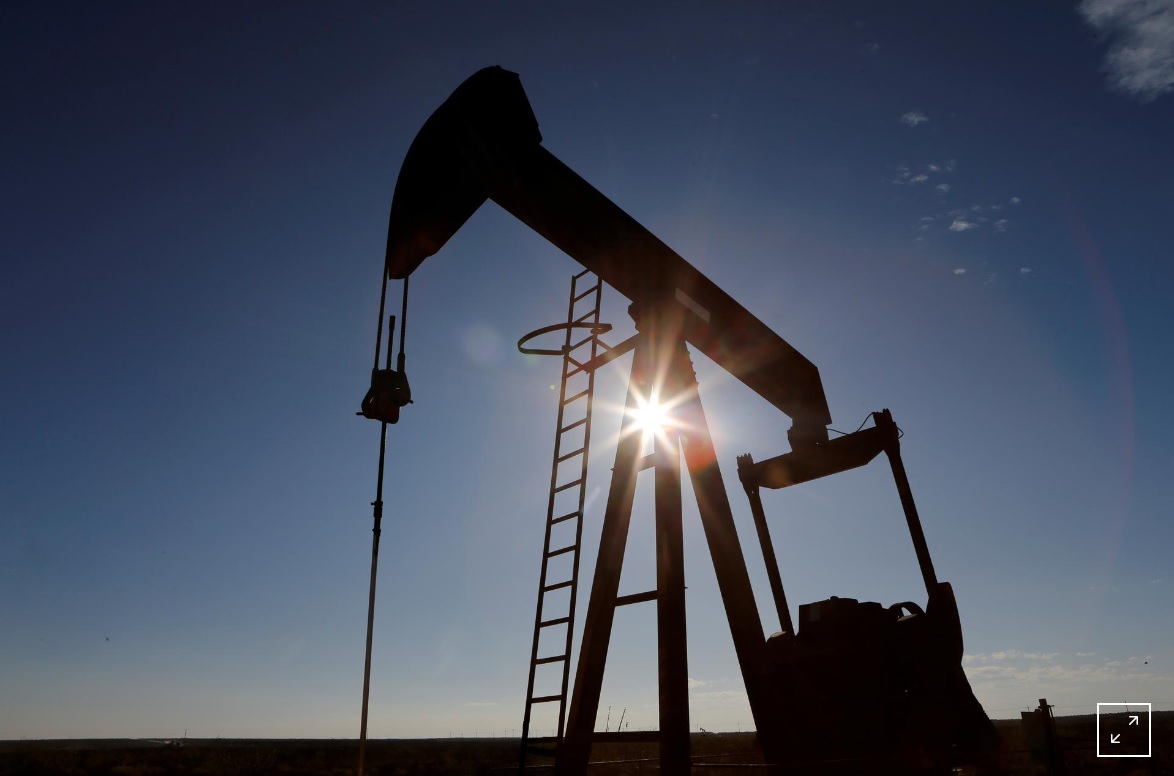 MELBOURNE (Reuters) – Oil prices pushed higher in early trade on Friday, building on gains in the previous session, after OPEC producers and allies promised to meet their supply cut commitments and two major oil traders said demand was recovering well.
U.S. West Texas Intermediate (WTI) crude CLc1 futures climbed 14 cents, or 0.4%, to $38.98 a barrel at 0101 GMT, while Brent crude LCOc1 futures crawled up 7 cents, or 0.2%, to $41.58 a barrel. Both contracts rose around 2% on Thursday.
Plans by Iraq and Kazakhstan to compensate for overproduction in May on their supply cut commitments supported the market. The promises came out of a meeting by a panel monitoring compliance by the Organization of Petroleum Exporting Countries and its allies, a grouping called OPEC+.
If the laggard producers do compensate over the next three months for their overproduction, that will effectively take extra barrels out of the market, even if OPEC+ does not extend its record 9.7 million barrels per day supply cut beyond July.
Comments from global oil traders Vitol and Trafigura on a rebound in oil demand in June, reported by Bloomberg, also buoyed the market, ANZ Research said.
Trading volumes on Friday, however, were thin, which pointed to a lack of conviction behind any big push higher, said CMC Markets chief strategist Michael McCarthy.
Full Coverage: Reuters
Asian stocks set to rise after mixed Wall Street session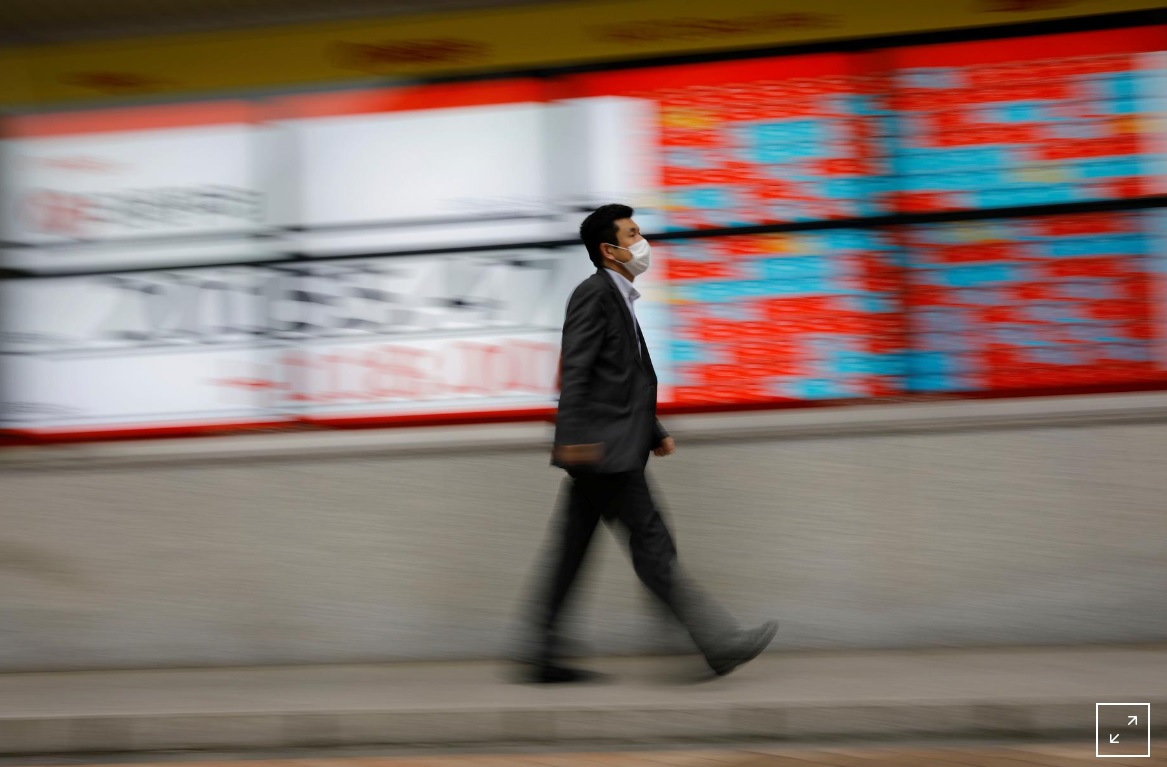 WASHINGTON (Reuters) – Asian stocks were set for gains on Friday although trade was likely to be choppy after a mixed Wall Street session with investor focus swinging between concerns about a second pandemic wave and more upbeat hopes about an economic recovery.
Fresh contagion concerns have dominated the market focus this week with mixed data on infections jolting sentiment.
On Thursday around 400 workers at a slaughterhouse in northern Germany tested positive for the virus. At the same time, gold prices eased a bit after a Chinese medical expert said Beijing has brought a recent outbreak under control.
All three major U.S. stock indexes were range-bound and oscillated through much of the day as investors struggled to interpret the impact of U.S. employment data without any guidance from corporations on their earnings.
"The market's looking for its next big impulse," said Chuck Carlson, chief executive officer at Horizon Investment Services in Hammond, Indiana. "There are a lot of impulses in the market for investors to weigh, sift through and take into account to figure out the next direction."
Cleveland Federal Reserve Bank President Loretta Mester said it could take a year or two for the U.S. economy to return to pre-pandemic levels, with the gross domestic product declining by 6% in 2020 and the unemployment rate still around 9% by year's end.
Full Coverage: Reuters
UK consumer sentiment strongest since COVID lockdown began – GfK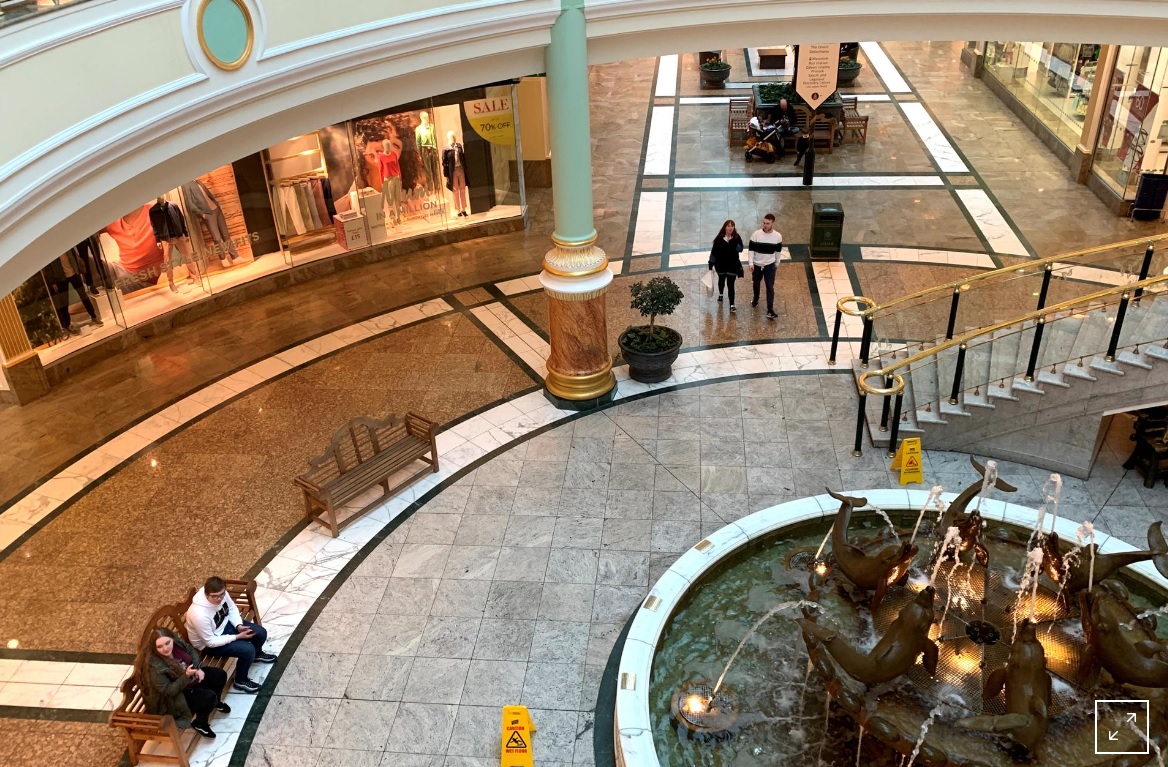 LONDON (Reuters) – British consumer sentiment recorded its biggest improvement in nearly four years this month as coronavirus lockdown restrictions eased, though it still remains far below its level at the start of this year, a survey showed on Friday.
The GfK consumer confidence index, Britain's longest-running such survey, increased to its highest since March at -30, up from -36 in late May, which was the lowest reading since the depths of the financial crisis.
The improvement matches other data showing some recovery since economic output collapsed by an unprecedented 20% in April, when many businesses suspended operations, shops closed to the public and workers were told to stay home were possible.
However GfK said the improvement was not guaranteed to last.
"With the labour market set for more job losses, we have to question whether we are seeing early signs of economic recovery or that infamous 'dead cat bounce'. Most bets will be on the dead cat," GfK director Joe Staton said.
Bank of England Governor Andrew Bailey said on Thursday that the economy appeared to be on course to shrink less in the first half of the year than he had feared last month, though this did not necessarily mean there would be a strong rebound.
Full Coverage: Reuters
Chaos in the Koreas sees Kim Jong Un's sister emerge stronger than ever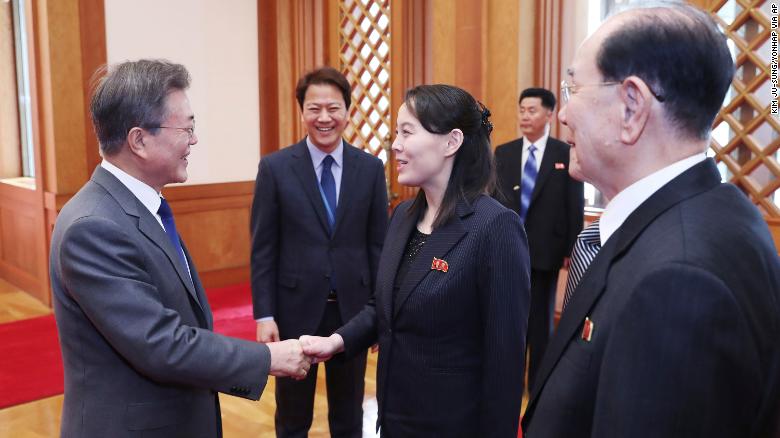 Hong Kong (CNN) On a crisp winter day two years ago, Kim Yo Jong took her first step to becoming the powerful politician her father thought she would be.
It was February 10, 2018. The youngest child of former North Korean leader Kim Jong Il had already made history by becoming the first member of her family since the end of the Korean War to set foot in the southern half of the Korean Peninsula.
The night before, she had attended the opening ceremony of the Winter Olympics in Pyeongchang, South Korea. She sat behind South Korean President Moon Jae-in and watched as hundreds of athletes marched together under a flag representing a unified Korea, a country carved in half in the aftermath of World War II by the Soviet Union and the United States with little regard for the thousands of families that were split apart.
Kim applauded these athletes alongside dignitaries like Moon, US Vice President Mike Pence and Japanese Prime Minister Shinzo Abe. It was a tremendous photo op. But a trip to the Blue House, South Korea's presidential residence, was a whole different ball game.
Kim Yo Jong would be the first member of North Korea's ruling family ever to enter the halls of power of a sworn enemy.
The morning after the opening ceremony, Kim exited a black sedan to enter the Blue House. She ambled down a red carpet with immaculate posture and her head held high, exuding the confidence of a woman who had been meeting important world leaders for years. She dressed all in black and clutched a black briefcase in her left hand, dark tones that all drew attention to the red lapel pin over her heart emblazoned with the faces of her smiling father and grandfather.
As she approached the building's threshold, she paused and, out of the corner of her eye, looked to her left. Then she slowed her gait to allow the man by her side — a nonagenarian named Kim Yong Nam who was North Korea's ceremonial head of state at the time — to enter first, adhering to Confucian values of respecting one's elders despite the fact her family is revered with near religious fervor back home.
Full Coverage: CNN