WORLDWIDE : HEADLINES
Germany's partial lockdown is hitting skilled trades sector: ZDH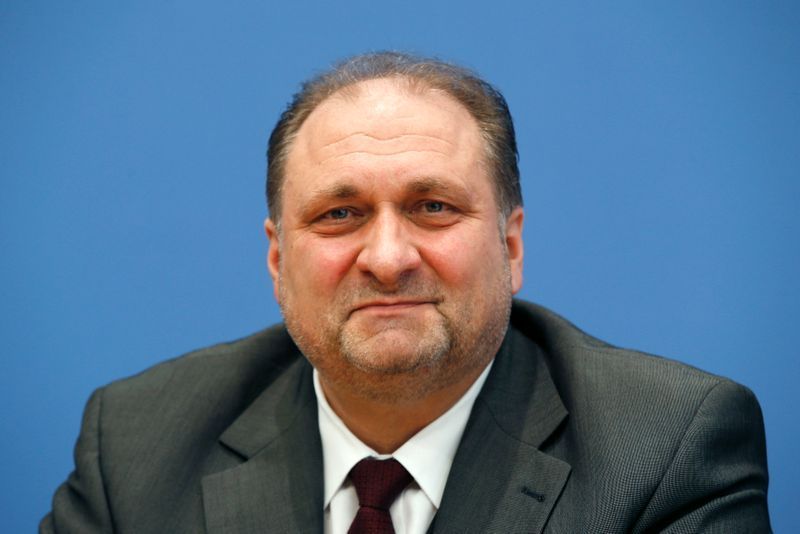 BERLIN – The COVID-19 pandemic and measures imposed by the government to slow the spread of the coronavirus are hurting the skilled trades sector, which expects sales to drop this year for the first time since 2013, the ZDH association said on Thursday.
"The partial lockdown is also hitting many craft businesses hard," ZDH President Peter Wollseifer told Reuters, adding that many companies were struggling with weaker demand and sales.
"The order backlog is largely well below the level that is otherwise typical for the time of year," he added.
The ZDH association expects nominal sales in the skilled trades sector to fall by 4% this year. That would be the first sales drop in seven years.
Liquidity at many small firms has deteriorated since the start of the partial lockdown on Nov. 2 which forced bars, restaurants and entertainment venues to close until the end of the month, Wollseifer said.
"For many companies, the financial perspective is uncertain. Almost every second company expects increasing financial bottlenecks," he added.
Germany's ZDB construction association said on Tuesday it expected nominal sales to fall for the first time in more than a decade next year as companies in Europe's largest economy are scaling back building activity due to the pandemic.
Full coverage: REUTERS
Hedge funds sold Moderna, BioNtech shares before vaccine news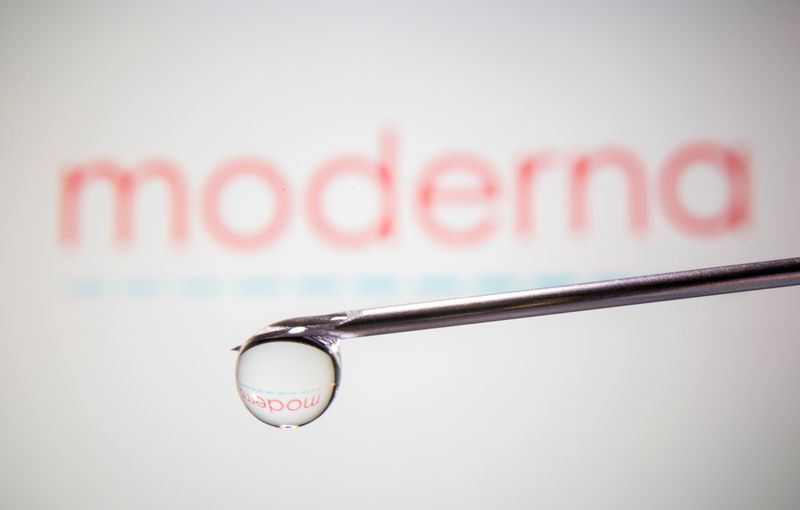 BOSTON – A number of hedge funds sold positions in two drug companies leading the race to a coronavirus vaccine in the quarter before both announced breakthroughs that lifted their stock prices, while a few took stakes in the companies during that time.
Regulatory filings show that hedge funds sold millions of shares in drugmakers Moderna and BioNtech during the third quarter, missing out on big gains this month when each announced their vaccines are more than 94% effective.
Since the end of the third quarter BioNtech's stock has jumped another 26% and Moderna's stock has climbed 28%, adding to triple-digit percentage gains and putting them among the biggest winners this year, during which the S&P 500 has rebounded 60% from its March lows.
By the end of September, Balyasny Asset Management, Adage Capital Partners and Verition Fund Management had liquidated their positions in Moderna while Healthcor Management, Logos Global Management and Duquesne Family Office exited positions in BioNtech, according to regulatory filings and data from research firm Symmetric.io.
Redmile Group, BioNtech's largest hedge fund investor, slashed its holdings by 59% during the quarter and Theleme Partners, Moderna's largest hedge fund investor, cut its exposure by 11%, regulatory filings show.
Full coverage: REUTERS
WORLDWIDE : FINANCE / MARKETS
Asia stocks take a breather, bonds bet on Fed action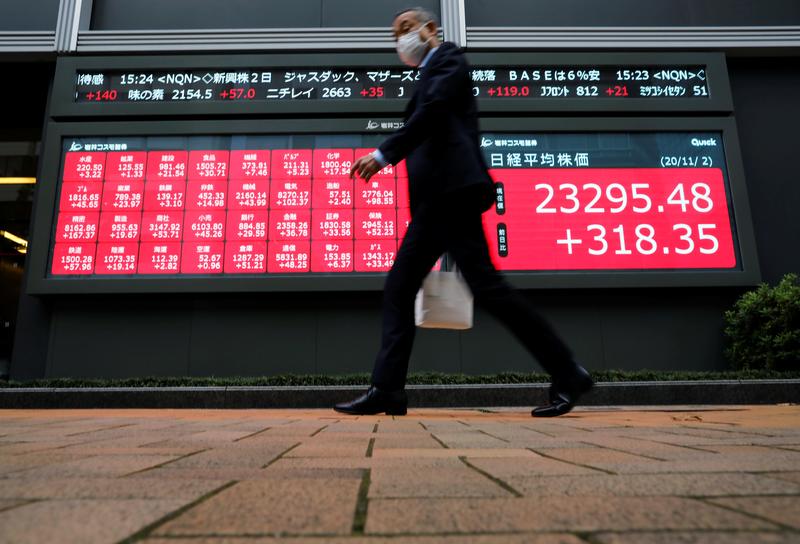 SYDNEY – Asian shares eased from all-time highs on Thursday as widening COVID-19 restrictions in the United states weighed on Wall Street, while bonds were underpinned by speculation the Federal Reserve would have to respond with yet more easing.
Losses were minor with much of the region faring better in containing the coronavirus, though a jump in new cases in Tokyo did nudge the Nikkei off 0.4% and away from a 29-year closing top.
MSCI's broadest index of Asia-Pacific shares outside Japan fell 0.5%, though that was from a record peak. Chinese blue chips were a fraction firmer.
E-Mini futures for the S&P 500 steadied, after Wall Street took a late dip on Wednesday. The Dow ended down 1.16%, while the S&P 500 lost 1.16% and the Nasdaq 0.82%.
Pfizer Inc shares had gained after the drugmaker said its COVID-19 vaccine was 95% effective and it would apply for emergency U.S. authorization within days.
Pfizer's announcement came on the heels of a similar report from Moderna Inc.
Yet, the U.S. death toll still neared a world record of a quarter million as government officials in dozens of states weighed or implemented shutdown measures.
Full coverage: REUTERS
Oil prices slip as surging COVID-19 cases overshadow vaccine hopes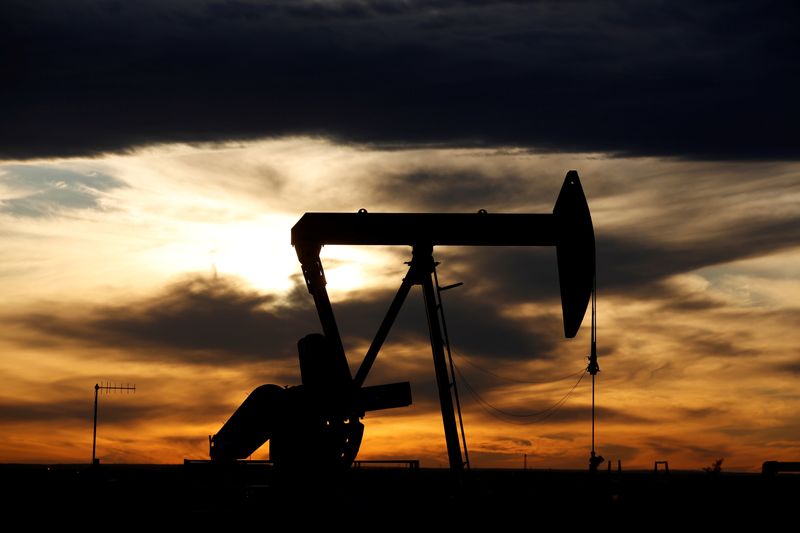 TOKYO – U.S. crude futures fell in early trade on Thursday, giving up some of gains from the previous day as surging COVID-19 cases and widening lockdowns raised fears over fuel demand, offsetting further upbeat vaccine news.
U.S. West Texas Intermediate (WTI) crude futures were down 39 cents, or 0.9%, to $41.43 a barrel by 0039 GMT, after gaining nearly 1% on Wednesday. Brent crude was yet to trade, having risen 1.4% on Wednesday.
"The spread of coronavirus infection and fresh restrictions in the United States and other parts of the world hit market sentiment as it would hamper fuel demand," said Kazuhiko Saito, chief analyst at Fujitomi Co.
"Investors are also booking profits from the recent rally before the U.S. Thanksgiving holiday later this month," he said.
OPEC+, comprising the Organization of the Petroleum Exporting Countries, Russia and other producers, is due to discuss policy at a full ministerial meeting to be held on Nov. 30 and Dec. 1.
Full coverage: REUTERS
Dollar squeezed as virus drives easing expectations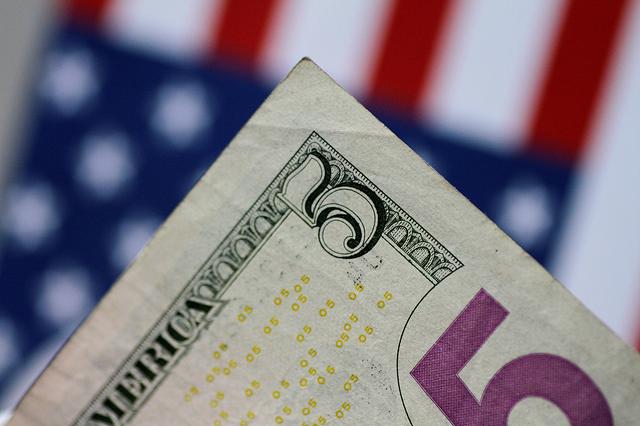 SYDNEY – The dollar nursed losses after five sessions of decline and the yen held on to most of its recent gains on Thursday, as investors worried about rising coronavirus deaths and began to wager on more monetary stimulus from the U.S. Federal Reserve.
The dollar touched its lowest since early last week against a basket of currencies =USD overnight and has ceded ground broadly, even with equity markets slipping, as mixed economic data underscored the fragility of the U.S. recovery.
The dollar index is down about 0.2% for the week so far and, at 92.549, is less than 1% above a two-year low hit in September.
The safe-haven yen, meanwhile, has recouped almost three quarters of the steep loss it suffered last week when Pfizer announced its COVID-19 vaccine.
Moves in Asian morning trade were slight, with the yen JPY= a fraction weaker at 103.92 per dollar, but not far above an eight-month high of 103.18 made two weeks ago.
Full coverage: REUTERS