Worldwide: Headlines
Asia stocks make cautious gains as China worries slow recovery rally

SINGAPORE (Reuters) – Asian stocks eked out gains on Tuesday as investors' focus on the prospects of a global coronavirus recovery won out over familiar worries about Sino-U.S. relations and the depth of economic damage.
Hampering broader global risk appetite, however, was U.S. President Donald Trump's vow to use force to end violent protests in American cities, which kept Wall Street stock futures negative in Asia.
MSCI's broadest index of Asia-Pacific shares outside Japan, which had its best day in two months on Monday, extended its rally without panache – rising 0.3%. The dollar nursed heavy losses, but steadied, and bonds firmed.
The week had begun with a surge in riskier currencies and global equities after Trump's response to China's tightening grip on Hong Kong – with threats, not tariffs – was seen lowering the temperature of Sino-U.S. tension.
Reports of an order from China's government to halt U.S. soybean purchases, though, again raised the spectre of damaging trade disagreements between Washington and Beijing.
"There's increasing concern about further deterioration in relations between China and the U.S.," said Michael McCarthy, chief market strategist at brokerage CMC Markets in Sydney.
Full coverage: Reuters
China central bank to buy bank loans to spur lending to small firms worth 1 trillion yuan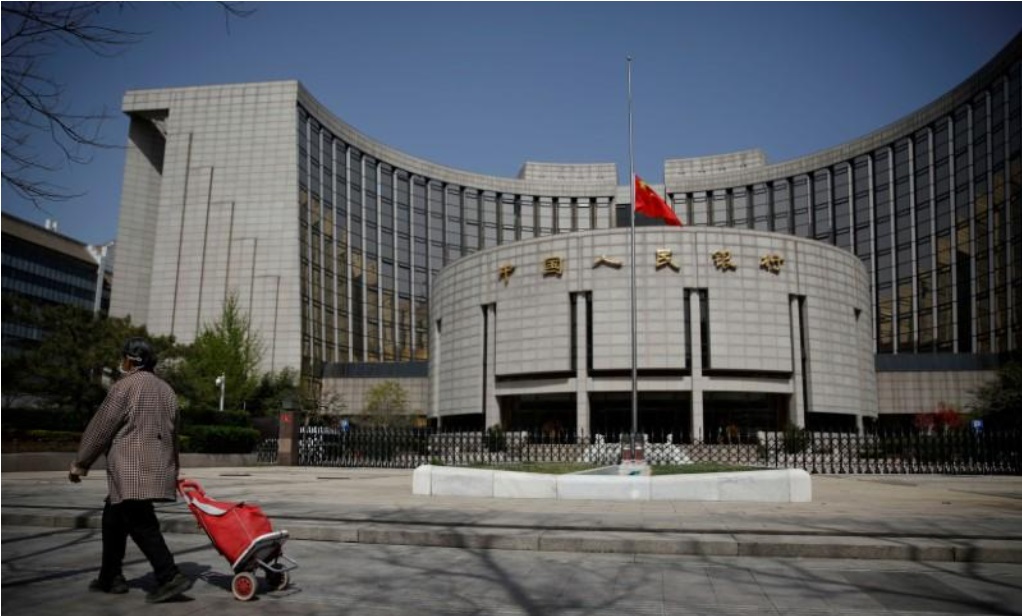 BEIJING (Reuters) – China's central bank is to start buying bank loans made by local lenders to small firms this week to try to prod banks to lend as much as 1 trillion yuan ($140.18 billion) to small businesses amid the coronavirus pandemic.
The People's Bank of China (PBOC) will use a 400 billion yuan special relending quota to buy the loans, on a quarterly basis, from banks that qualify, such as city commercial banks, rural commercial banks, rural cooperatives and private banks, it said on its website.
The qualifying banks need to buy back the loans after a year and the PBOC would not bear the credit risks if the loans go sour, it added.
It expects the move to help spur new bank loans to small businesses worth about 1 trillion yuan.
"This move will help boost small banks' ability to support the real economy, especially small firms," said Wen Bin, Senior Economist at Minsheng Bank in Beijing.
"This will also help small banks to lower interest rates on loans for small firms."
Full coverage: Reuters
Dollar on defensive as markets pin hopes on global economic recovery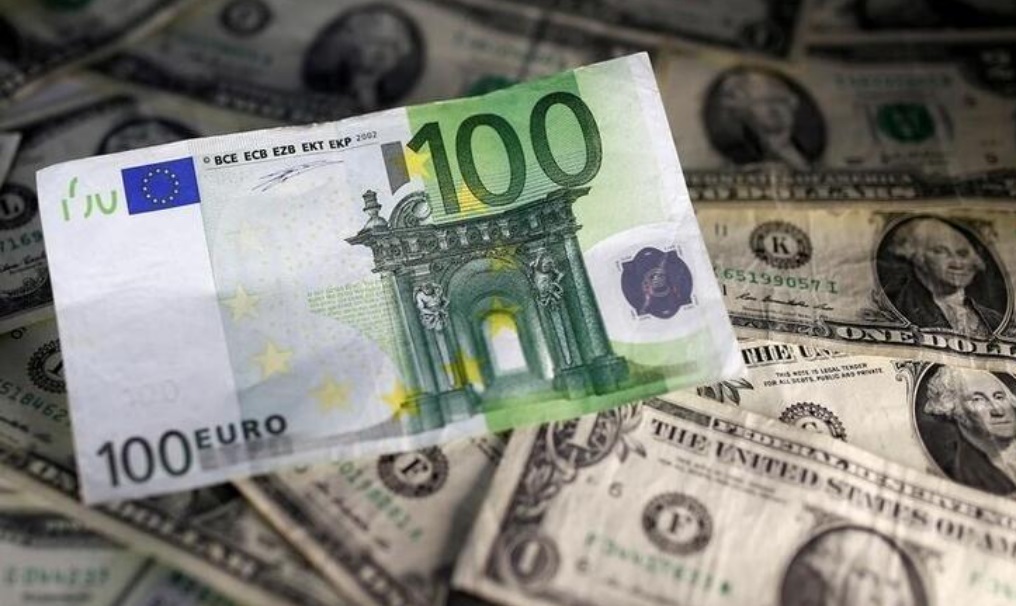 TOKYO (Reuters) – The dollar was on the defensive on Tuesday as investors stuck to hopes of a global economic recovery despite heightened concerns over U.S.-China tensions and mass protests in many U.S. cities over the death of a black man in police custody.
The U.S. dollar's index against a basket of six major currencies stood at its weakest level since mid-March, at 97.790.
The euro fetched $1.11295, little changed so far on Tuesday but holding near a 2-1/2-month high of $1.1154 touched on Monday.
Sterling traded at $1.2491, having hit a one-month high of $1.2506.
U.S. manufacturing activity eased off an 11-year low in May and although the reading was weaker than forecast, it fit into markets' expectations that the worst of the economic downturn was behind as businesses reopen.
"There are some potential flash points such as U.S. demonstrations and China-U.S. tensions. But, on the whole, the market is still moderately risk-on," said Kyosuke Suzuki, director of forex at Societe Generale.
Full coverage: Reuters
Australia 'carefully and closely' watching US-China phase one purchases for signs of trade diversion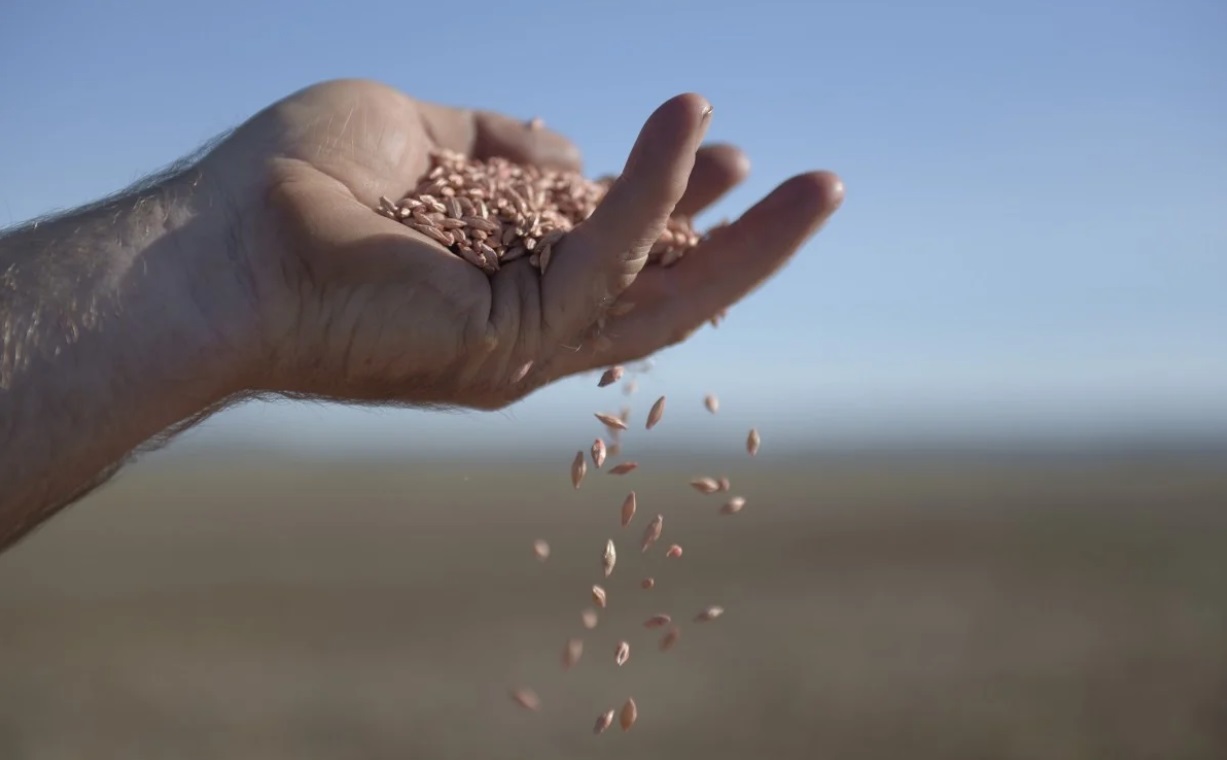 Canberra is looking "carefully and closely" at US-China trade flows, with the inference that the phase one trade deal is causing "managed trade" that may breach World Trade Organisation protocols and damage Australia's exports.
Trade minister Simon Birmingham told the South China Morning Post in a statement on Monday that while "the full nature or implications of this arrangement may not be clear for some time", Australia is on the lookout for trade diversion that could hit its own exports to China.
Australia's caution may be made mute by recent events that threaten the US-China phase one trade deal. Chinese government officials have told major state-run agricultural companies to pause purchases of some American farm goods including soybeans and pork as Beijing evaluates the ongoing escalation of tensions with the US over Hong Kong, news agencies reported Monday.
However, Chinese state-owned firms bought at least two more cargoes of US soybeans on Monday despite the reports that they would stop doing so, Reuters and agriculture trade publication AgriCensus reported.
On Friday, US President Donald Trump ordered his administration to begin the process of removing Hong Kong's current US trade privileges in response to China decision to impose a new national security law on Hong Kong, but stopped short of calling for sanctions that would affect the financial industry or the phase one trade deal.
Australia, nevertheless, remains on guard to ensure that its exports to China are not jeopardised by the US-China trade deal.
Full coverage: South China Morning Post
Oil prices inch up ahead of OPEC+ meeting on extended output cuts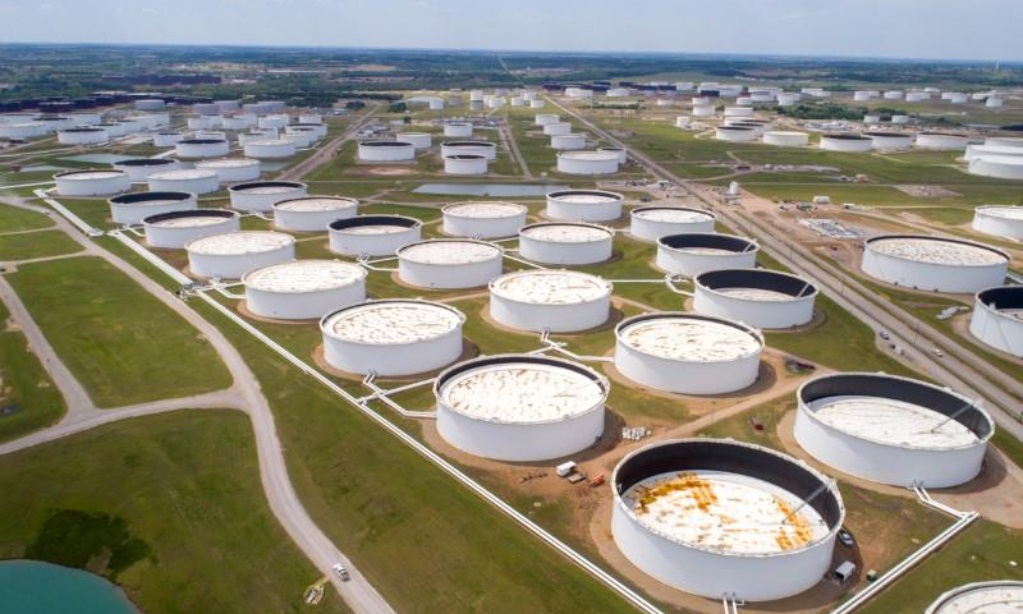 MELBOURNE (Reuters) – Oil prices crawled higher on Tuesday, with traders waiting to see whether major producers agree to extend their huge output cuts to shore up prices at a meeting expected later this week.
Brent crude LCOc1 futures rose 0.4%, or 17 cents, to $38.49 a barrel as of 0220 GMT.
West Texas Intermediate (WTI) crude CLc1 futures traded in a 38-cent range on either side of Monday's close, and last traded unchanged at $35.44 a barrel.
Brent has doubled over the past six weeks, thanks to supply cuts by the Organization of the Petroleum Exporting Countries and allies, including Russia, a grouping dubbed OPEC+.
Both Brent and WTI prices are still down about 40% for the year so far.
"The whole story is very much based around the supply cuts and the demand recovery," said Commonwealth Bank commodities analyst Vivek Dhar.
Full coverage: Reuters
Coronavirus: four new cases at same housing estate raises 'super spreader' fears in Hong Kong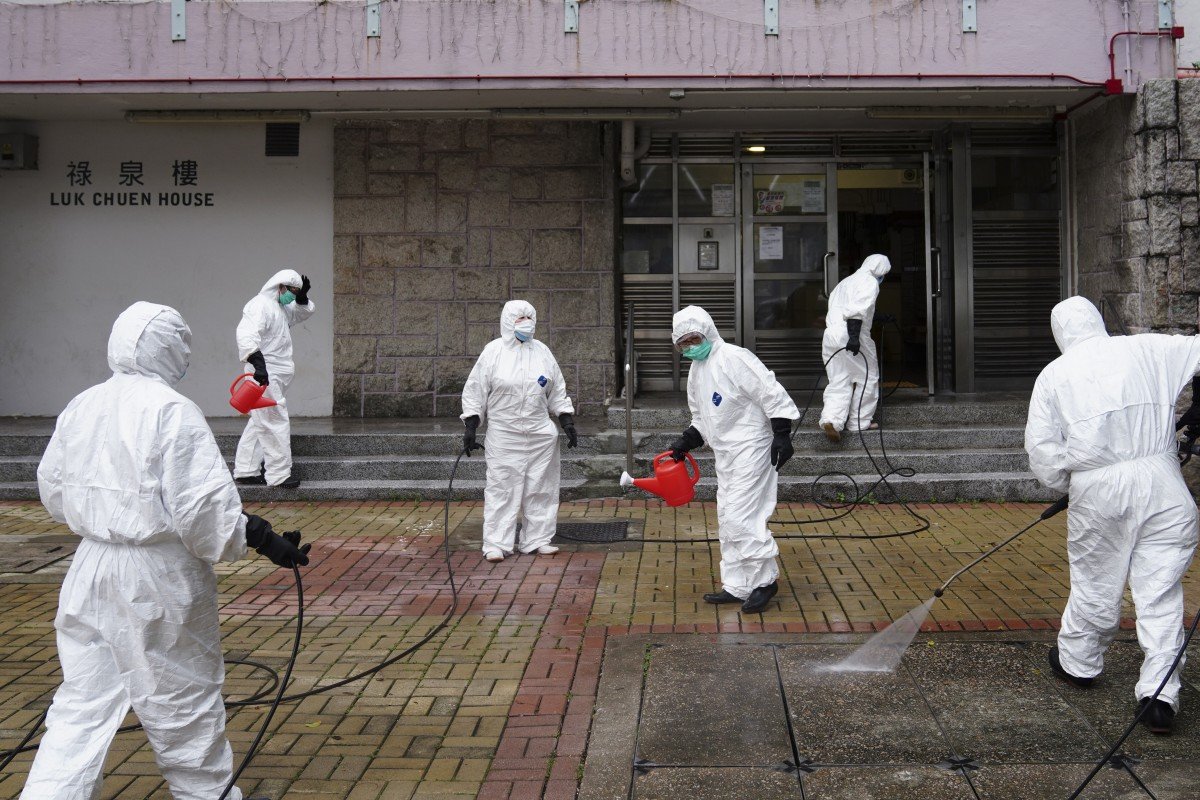 Four more cases of Covid-19 were reported in Hong Kong on Tuesday, raising fears of a "super spreader" at the housing estate where all the new patients live.
All four are neighbours with a husband and wife who were revealed to have the disease on Sunday. They all live in Luk Chuen House in the Lek Yuen Estate in Sha Tin.
Tracking by the Department of Health uncovered the latest infections, but after inspecting the building, health officials decided said there was no need to evacuate the other residents.
"There may be super-spreaders spreading the virus in the building. Initial investigations believe that the greatest chance of spreading is from public facilities," said Professor Yuen Kwok-yung, a microbiologist at the University of Hong Kong.
The infections emerged after a 34-year-old woman who works at a Kerry Logistics warehouse in Kwai Chung was first reported to be infected on Sunday.
Her 56-year-old husband, two of her colleagues, and the paramedic who took her to hospital were also found to be infected.
Full coverage: South China Morning Post