Worldwide: Headlines
US faced with protests amid pressure to reopen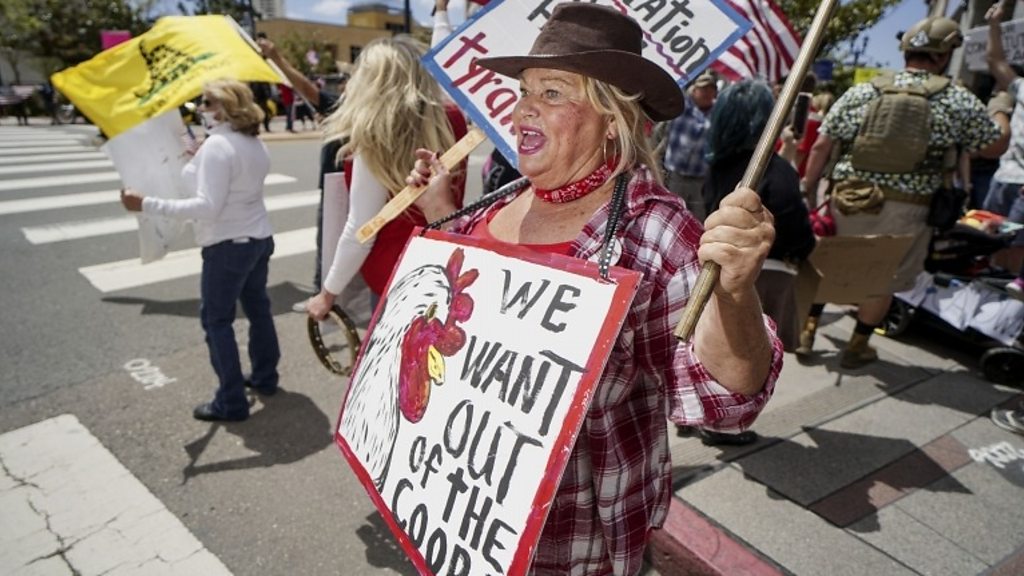 Protesters have taken to the streets in states across the US, demanding that governors reopen economies shut by the coronavirus pandemic.
Rallies in Arizona, Colorado, Montana, and Washington states were expected on Sunday, following earlier protests in half a dozen states.
Agitation for easing restrictions has grown, despite the risk of a Covid-19 resurgence posed by reopening too soon.
US President Donald Trump has signalled support for the protests.
The US has become the centre of the Covid-19 crisis, with over 735,000 cases and some 40,000 deaths – but signs have emerged that it is reaching the apex of the outbreak and that infection rates are slowing in some states.
Full coverage: BBC News
US oil prices drop to 21-year low as demand dries up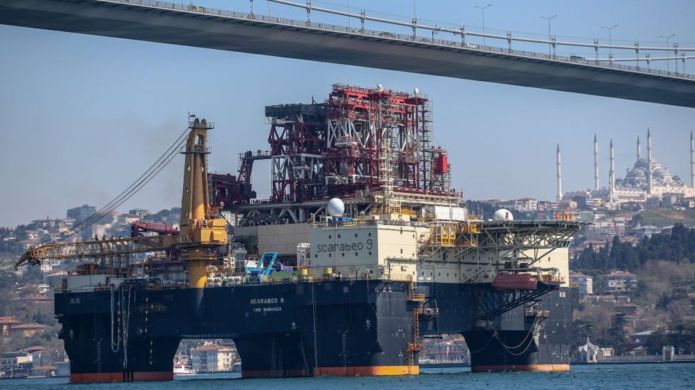 The price of US oil has fallen to a level not seen since 1999, as demand dries up and storage runs out.
The price of a barrel of West Texas Intermediate (WTI), the benchmark for US oil, dropped 14% to $15.65 in Asia trading on Monday.
The oil market has come under intense pressure during the coronavirus pandemic with a huge slump in demand.
US storage facilities are now struggling to cope with the glut of oil, weakening prices further.
The oil industry has been struggling with both tumbling demand and in-fighting among producers about reducing output.
Full coverage: BBC News
Disney stops paying 100,000 workers during downturn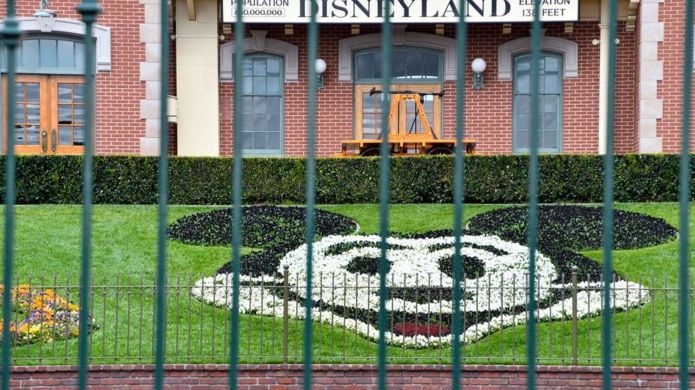 Walt Disney will stop paying more than 100,000 employees from this week as it struggles with coronavirus closures.
The world's biggest entertainment group operates theme parks and hotels in the US, Europe, and Asia.
Stopping pay for almost half of its workforce will save Disney up to $500m (£400m) a month, according to the Financial Times.
Disney made operating income of $1.4bn for its parks, experiences and products in the last three months of 2019.
The company said it will provide full healthcare benefits for staff placed on unpaid leave and urged its US employees to apply for government benefits through the $2tn coronavirus stimulus package.
Full coverage: BBC News
Amazon extends closure of French warehouses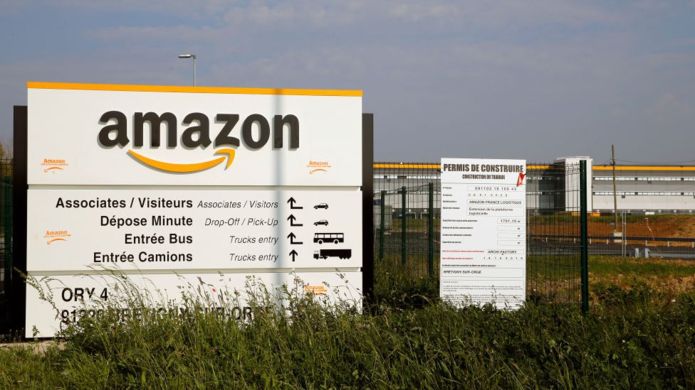 Amazon will keep its six warehouses in France closed until at least Wednesday as a row about sanitary conditions continues.
Unions say that workers in the company's packaging centres are not being kept safe during the coronavirus pandemic.
Last week a French court ordered Amazon to restrict deliveries to non-essential items while checks were carried out.
Nearly 20,000 people have died in France from Covid-19.
Global demand for online deliveries has skyrocketed as many countries closed shops to comply with coronavirus lockdowns.
Full coverage: BBC News
'Staff infected' in Afghan presidential palace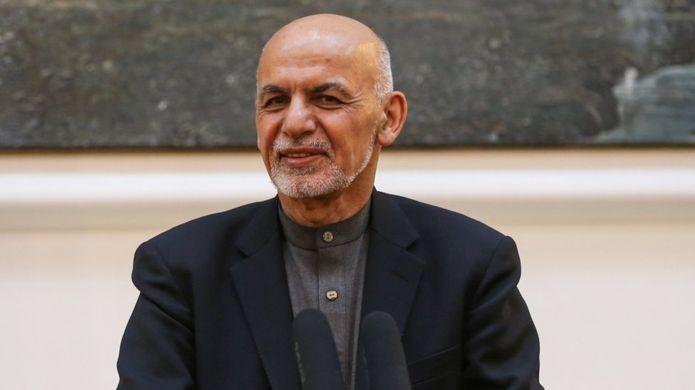 Dozens of members of staff working at Afghanistan's presidential palace have tested positive for coronavirus, according to media reports.
Twenty cases were initially reported, but on Sunday the New York Times said the number had risen to 40.
The Afghan government has not commented and there is no suggestion that President Ashraf Ghani himself has been infected.
Mr Ghani, 70, reportedly lost part of his stomach to cancer in the 1990s.
"Twenty-odd people are infected with COVID-19 in the presidential palace. However, it is [being] kept under wraps to ensure no panic is caused," one government official told AFP on Saturday.
Full coverage: BBC News
100,000 gather for funeral in Bangladesh, defying lockdown and sparking outbreak fears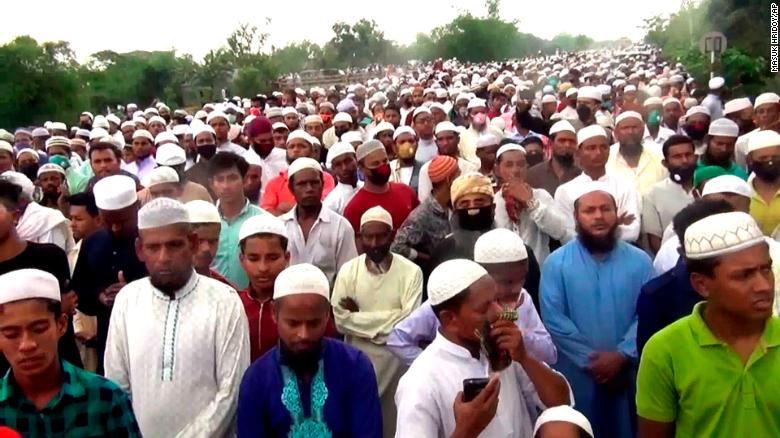 More than 100,000 people defied Bangladesh's lockdown order on Saturday to attend the funeral of a senior leader of the Islamist party in the district of Brahmanbaria, authorities said.
The estimated size of the crowd was confirmed by the prime minister's special assistant, Shah Ali Farhad and the Brahmanbaria police spokesman, Imtiaz Ahmed.
The funeral for Maulana Zubayer Ahmad Ansari, an Islamic teacher, broke the country's ban of no more than five people attending prayers at one time, sparking fears of a new coronavirus outbreak emerging from the event.
Full coverage: CNN
The world is scrambling to buy ventilators in the Covid-19 pandemic. One country has only four of them — for 12 million people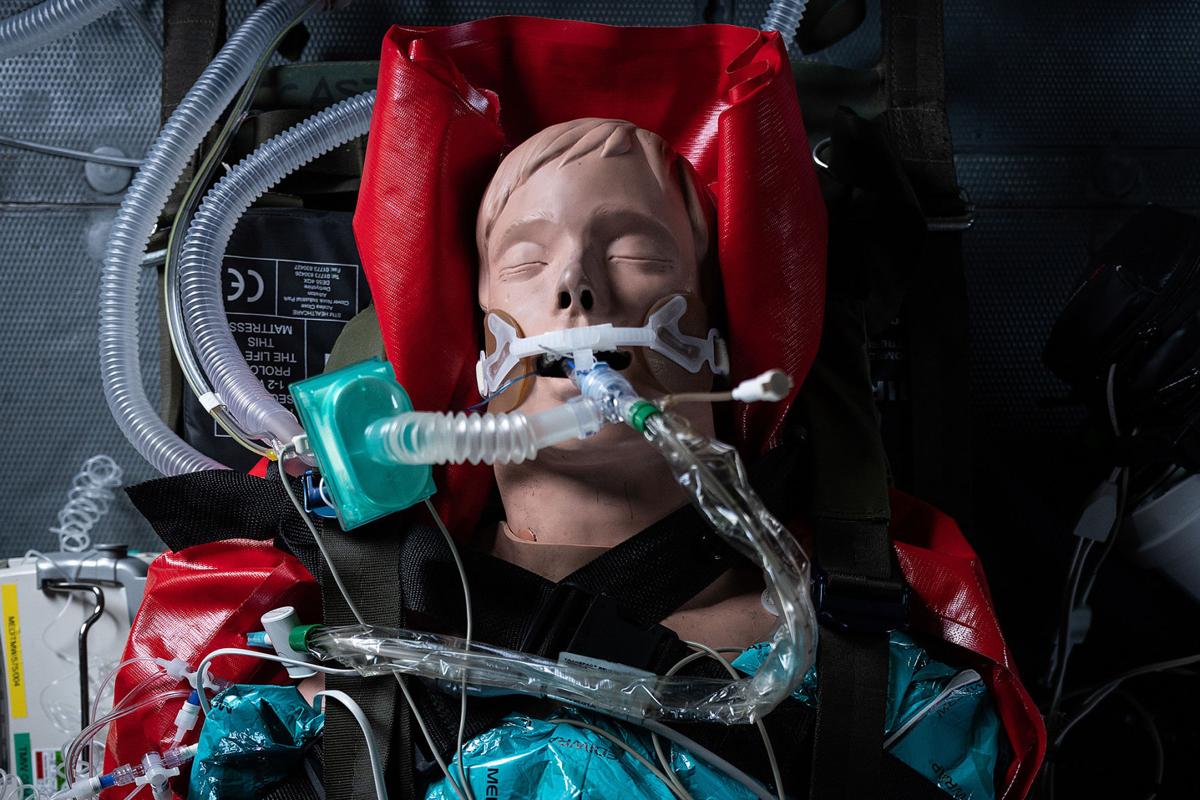 Covid-19 cases have topped 2.2 million globally and countries around the world are scrambling to buy life-saving equipment as the pandemic places unprecedented demand on hospitals.
With healthcare systems buckling under the pressure of the virus, which has killed more than 155,000 people, experts warn coronavirus could devastate the countries that lack healthcare equipment and infrastructure.
Full coverage: CNN