WORLDWIDE : HEADLINES
Logitech reports 75% jump in quarterly sales, raises full-year outlook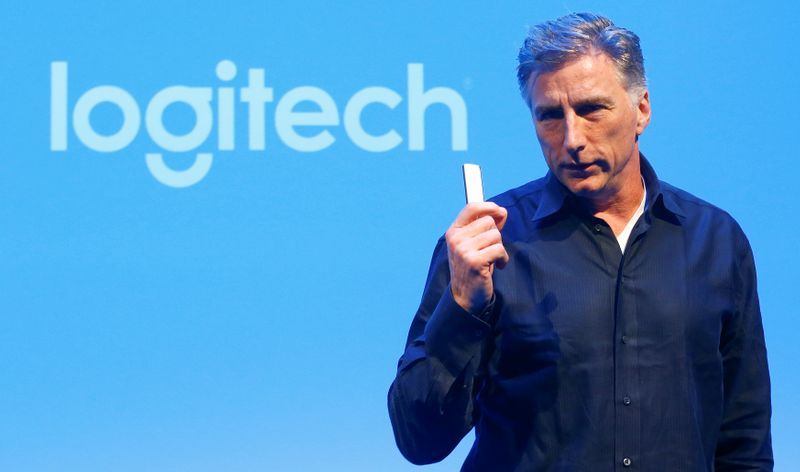 Logitech International LOGN.S on Tuesday reported a surge in second-quarter revenue and net profit as the computer peripherals maker benefited from a shift to working from home during the COVID-19 pandemic.
The maker of computer keyboards and mice also raised its full-year forecast, saying it now expects annual sales to increase between 35% and 40% in constant currencies and non-GAAP operating income of between $700 million and $725 million.
"The growth trends that drive our business have accelerated as society adjusts to its new reality," said Chief Executive Officer Bracken Darrell in a statement.
"The organization leaders I speak to envision people increasingly working from multiple locations, a hybrid work culture that is emerging as the norm."
Full coverage: REUTERS
Britain's economic recovery faltering, Bank of England to step up spending – Reuters poll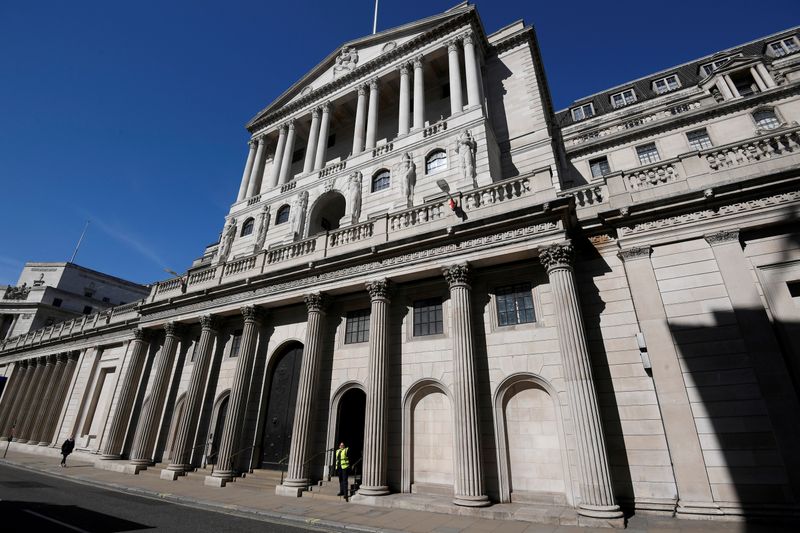 LONDON – The Bank of England is likely to supplement its quantitative easing war chest next month to offer more support to an economy still struggling amid coronavirus restrictions on activity and fears of a no-deal Brexit, a Reuters poll found.
Surging coronavirus infection numbers have pushed the government to tighten curbs across swathes of the country to try to stop the spread. More areas face tougher lockdowns in coming days.
A national lockdown earlier this year that forced businesses to close and citizens to stay home meant the UK economy contracted an historic 19.8% in the second quarter.
While the Oct. 13-19 poll predicted 16.7% growth last quarter, the outlook has darkened. The economy is expected to expand 2.6% this quarter and 1.0% next – weaker than the respective 3.4% and 1.3% median forecasts given last month.
For all of 2020, the economy will contract 10.1% but expand 6.1% next year, according to the poll of 78 economists, compared with the respective -10.0% and +6.1% forecasts given last month.
"The resurgence of COVID-19 across the UK and the resulting restrictions mean the recovery is set to stall. It now looks fairly inevitable that the Monetary Policy Committee will top-up its asset purchase programme," said James Smith at ING.
Full coverage: REUTERS
WORLDWIDE : FINANCE / MARKETS
Oil prices drop for fourth day as COVID-19 second wave worries intensify
MELBOURNE – Oil prices slipped for a fourth straight day on Tuesday on worries about a resurgence of coronavirus cases globally stifling a promising recovery in fuel demand, while growing output from Libya adds to plentiful supply in the market.
Brent crude futures fell 30 cents, or 0.7%, to $42.32 a barrel by 0149 GMT, after falling 31 cents on Monday.
U.S. West Texas Intermediate (WTI) crude futures slid 26 cents, or 0.6%, to $40.57 a barrel, after losing 5 cents on Monday.
COVID-19 cases topped 40 million on Monday, according to a Reuters tally, with a growing second wave in Europe and North America having sparked new clampdowns.
"Since April we have seen a miraculous recovery in oil demand – which is now at about 92% of pre-pandemic levels, but it's too early to declare an end to the COVID-19 oil demand destruction era," said Rystad Energy oil markets analyst Louise Dickson.
Full coverage: REUTERS
Yuan stands tall but U.S. stimulus doubts cap broader risk rally
TOKYO – The yuan held near a two-year high against the dollar in offshore trade on Tuesday on signs of a robust economic recovery in China however, doubts about a U.S. stimulus deal capped gains for other risk currencies.
China's offshore yuan rose as high as 6.6695 per dollar on Monday, surpassing its 2019 peak and hitting its strongest level since July 2018. It last stood at 6.6810.
Data on Monday showing a recovery in China's consumer sector helped boost not only the yuan but other currencies, including the euro.
However, broader confidence was later dented by a fall in U.S. share prices as investors grew cautious about prospects of a stimulus deal in Washington.
U.S. House of Representatives Speaker Nancy Pelosi and Treasury Secretary Steve Mnuchin "continued to narrow their differences" in a telephone conversation on Monday, her spokesman said.
Full coverage: REUTERS
Asian markets under pressure as Wall Street falters, COVID-19 cases rise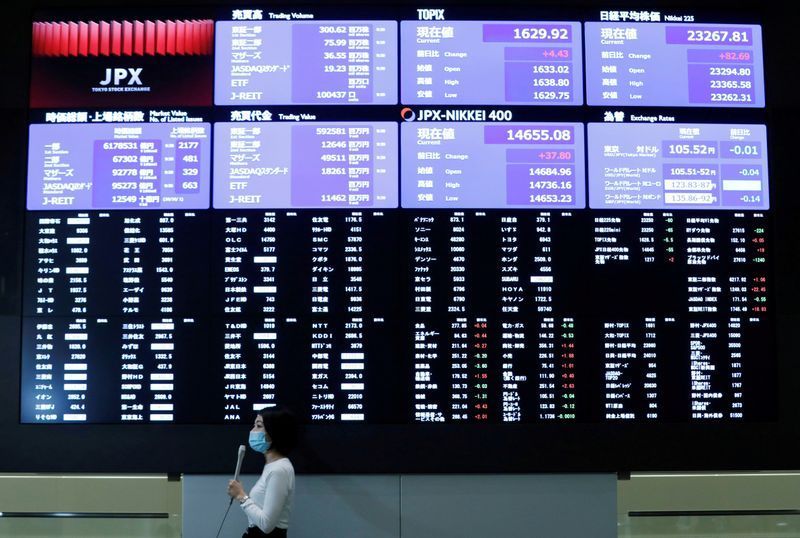 NEW YORK – Asian stocks came under pressure on Tuesday as a deadline for U.S. lawmakers to pass an economic stimulus bill approached and record daily coronavirus infections in Europe ignited concerns about more severe lockdowns.
In early Asia trade, Australian stocks dipped at the open while MSCI's gauge of stocks across the globe shed 0.06%.
Chris Weston, the head of research at Melbourne brokerage Pepperstone, attributed the decline to worries about Washington's stimulus package and positioning ahead of the Nov. 3 U.S. presidential election.
"Do you really want to hold those exposures into what could be a volatility event?" Weston said. "We're getting into the Wild West territory where it becomes more whippy."
Japan's Nikkei 225 futures slipped 0.4%. Hong Kong's Hang Seng index futures were down 0.59%.
Full coverage: REUTERS