WORLDWIDE : HEADLINES
BOJ board member calls for swift action if COVID-19 delays economic recovery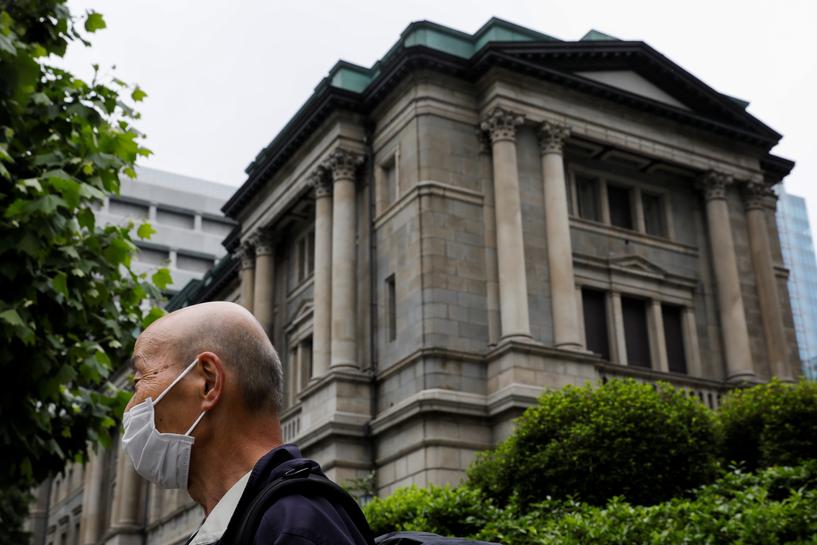 TOKYO – Bank of Japan board member Makoto Sakurai said on Wednesday the central bank must take "swift and appropriate" action if the coronavirus shock delays the country's economic recovery.
If the pandemic takes longer than expected to contain, that could push more companies under, saddle commercial banks with bad loans and threaten Japan's financial system, he said.
"At present, financial institutions have sufficient capital so there is no big concern over Japan's banking system. But we need to be prepared to take swift action, with a close eye both on the economy and the banking system," Sakurai said in a speech to business leaders in Fukui prefecture.
The remarks came ahead of the BOJ's rate review next week, when the central bank is likely to cut its growth and price forecasts, but leave monetary settings unchanged.
Full coverage: REUTERS
Shale producer Pioneer Natural to buy rival Parsley for $4.5 billion in all-stock deal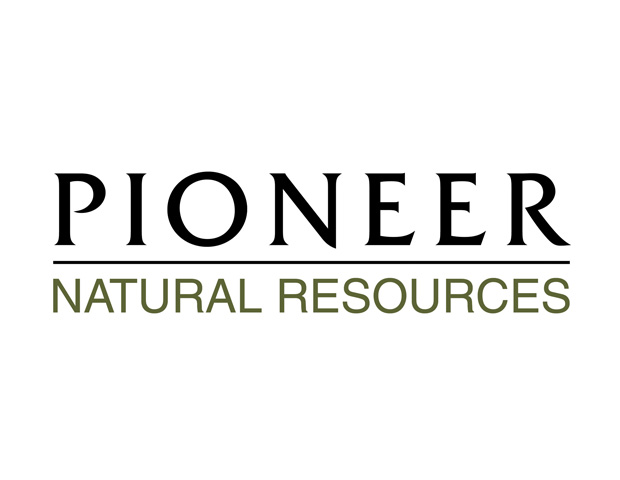 HOUSTON – Pioneer Natural Resources Co said on Tuesday it would buy smaller rival Parsley Energy Inc in a deal valued at about $4.5 billion, the latest consolidation among U.S. shale producers slammed by the rout in oil prices during the pandemic.
Many shale companies have been mired in losses because of weak crude prices, hovering around $40 a barrel since June. But unlike in past downturns, companies have struggled to raise new capital to restructure heavy debts.
The all-stock deal would create the largest Permian Basin-only focused shale producer and is expected to add annual cost savings of $325 million. Pioneer shareholders will own about 76% of the combined company. refini.tv/3kmSrSc
Pioneer aims to increase cost savings and cash flow, positioning it as one of "a few investable independents," Chief Executive Scott Sheffield said on an analyst call on Tuesday.
Full coverage: REUTERS
WOLDWIDE : FINANCE / MARKETS
Asian stocks gain on U.S. stimulus hope, yuan surges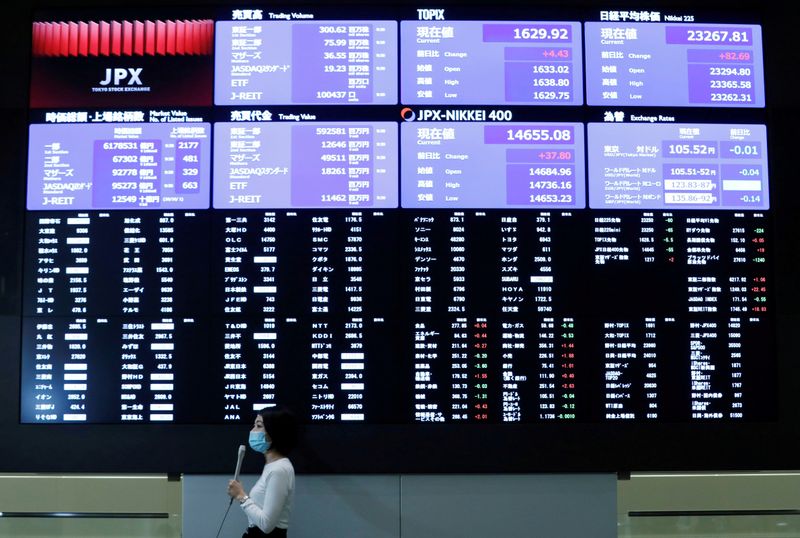 TOKYO/NEW YORK – Asian shares and U.S. stock futures rose on Wednesday as renewed hopes for a new round of U.S. stimulus drew money into equities from government debt.
MSCI's broadest index of Asia-Pacific shares outside Japan rose 0.56%. Australian stocks edged up by 0.1%, while shares in China rose 0.07%. Tokyo shares gained 0.4%.
U.S. stock futures also rose 0.44%.
The yuan surged to the strongest level against the dollar in more than two years on growing optimism about China's economy and speculation that a victory for U.S. Democrat presidential candidate Joe Biden next month will lead to better Sino-U.S. ties.
Benchmark U.S. Treasury yields hit a four-month high and the yield curve steepened on expectations for more U.S. fiscal spending, but some investors remain cautious about the chances of a deal before the U.S. presidential election on Nov. 3.
Full coverage: REUTERS
Oil falls after U.S. inventory build feeds oversupply fears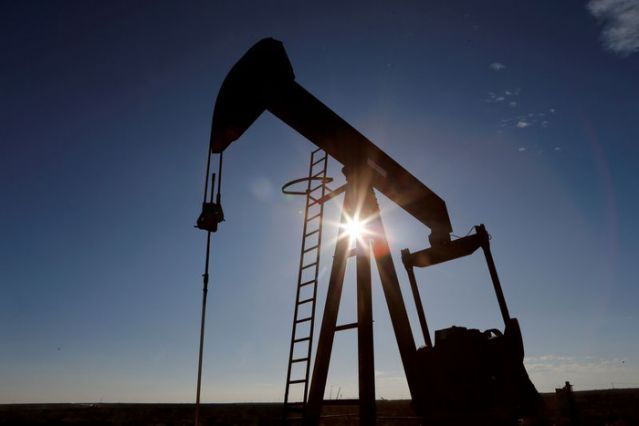 TOKYO – Oil prices fell on Wednesday after a surprise climb in U.S. crude stockpiles added to concerns about a global supply glut as a spike in global COVID-19 cases fuels demand fears and production returns in Libya.
Brent crude futures for December delivery were at $42.94 a barrel, down 22 cents, or 0.5%, as of 0035 GMT, while December U.S. West Texas Intermediate (WTI) crude futures slipped 23 cents, or 0.7%, to $41.47 a barrel.
Both benchmarks gained the previous session.
Crude inventories rose by 584,000 barrels in the week to Oct. 16 to about 490.6 million barrels, data from industry group the American Petroleum Institute showed, compared with analysts' expectations in a Reuters poll for a draw of 1 million barrels.
Full coverage: REUTERS
Stimulus hopes press dollar to one-week low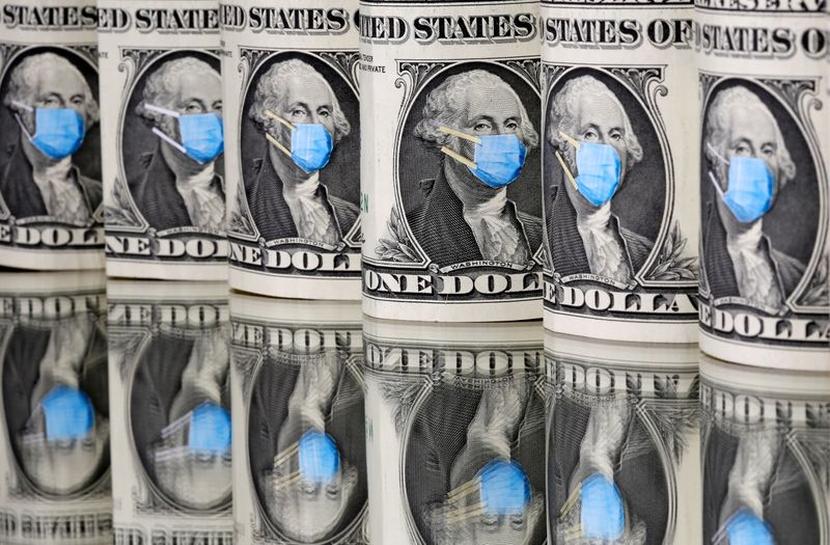 SINGAPORE – The dollar was pinned near a one-week low on Wednesday as investors optimistic about the prospects for a pre-election U.S. stimulus package sought riskier currencies.
The White House and Democrats have moved closer to agreement on a new coronavirus relief package as President Donald Trump said he was willing to accept a large aid bill despite opposition from his own Republican Party.
"I want to do it even bigger than the Democrats," Trump said in an interview with Fox News on Tuesday. Democrat and House Speaker Nancy Pelosi, when asked whether an agreement could be reached next week, told reporters: "I hope so. That's the plan."
That pushed the dollar index down 0.4% to a one-week low of 92.991. It sat just above that level in Asia trade.
Stimulus is seen as a short-term weight on the dollar because the spending would support the U.S. economy and improves market sentiment, driving investors into riskier assets.
Full coverage: REUTERS