WORLDWIDE : HEADLINES
Tesla's value drops $50 billion as Musk's promised cheaper battery 3 years away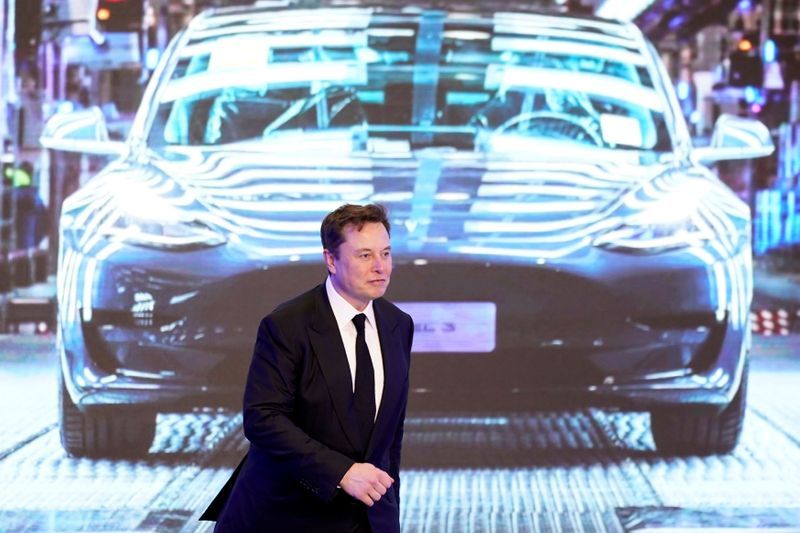 Investors slashed $50 billion from Tesla Inc's TSLA.O market value on Tuesday despite CEO Elon Musk's promise to cut electric vehicle costs so radically that a $25,000 car that drives itself will be possible, but not for at least three years.
Tesla's market cap dropped $20 billion in just two hours after trading closed Tuesday, as Musk and other Tesla executives presented their new battery and manufacturing strategies. Shares closed down 5.6% and dropped another 6.9% after hours.
"Nothing Musk discussed about batteries is a done deal," said Roth Capital Partners analyst Craig Irwin. "There was nothing tangible."
Investors had expected two significant announcements at Musk's oft-touted "Battery Day": The development of a "million mile" battery good for 10 years or more, and a specific cost reduction target — expressed in dollars per kilowatt-hour — that would finally drop the price of an electric vehicle below that of a gasoline car.
Full coverage: REUTERS
Japan factory activity struggles to recover as output falls – PMI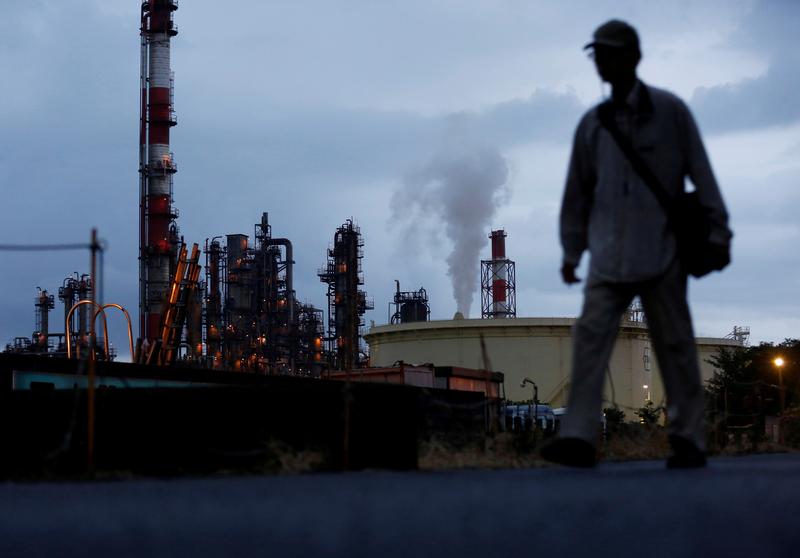 TOKYO – Japan's factory activity extended declines in September largely due to a sharper fall in output, as the world's third-largest economy struggles to stage a robust recovery from the coronavirus pandemic.
The au Jibun Bank Flash Japan Manufacturing Purchasing Managers' Index (PMI) was largely unchanged at 47.3 in September compared with a final 47.2 in the previous month.
Output contracted at a faster pace for the first time in four months, weighing on the headline index, which remained below the 50.0 threshold that separates contraction from expansion for a 17th month.
"New order inflows continued to fall in September, reflecting subdued demand," said Bernard Aw, principal economist at IHS Markit, which compiles the survey.
"That said, the picture of the economy remained much improved when compared to the height of the pandemic during the second quarter."
While still remaining in contraction, other indicators in the manufacturing survey such as new orders and suppliers' delivery times saw their slowest pace of declines since January.
Full coverage: REUTERS
WORLDWIDE : FINANCE / MARKETS
GoodRx sells shares in IPO above target range – source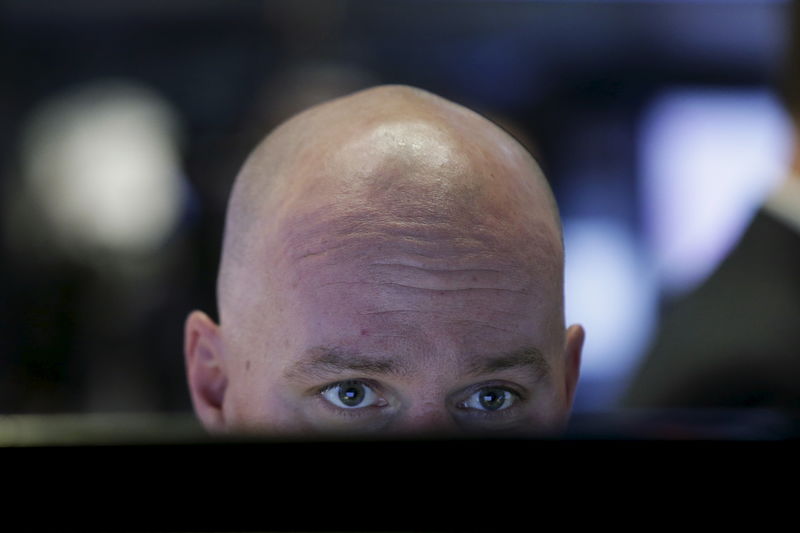 NEW YORK – GoodRx Holdings Inc GDRX.O on Tuesday priced its initial public offering (IPO) at $33 per share, above its target range, according to a person familiar with the matter.
The U.S. online prescription drug platform had planned to sell 34.6 million shares in its IPO at a target range of $24 and $28 per share.
GoodRx did not immediately respond to a request for comment.
Full coverage: REUTERS
Asian stocks set to gain after Wall Street's tech bounce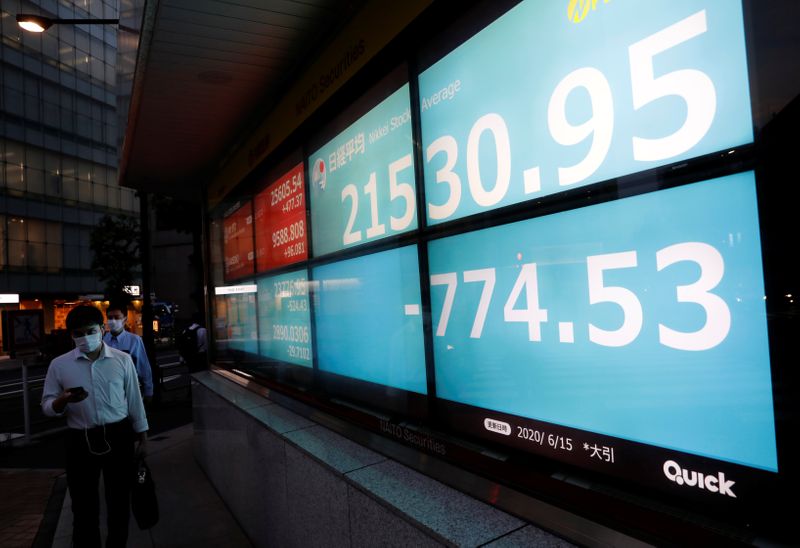 NEW YORK – Asian stocks were set to open higher on Wednesday after tech-fueled Wall Street gains although focus is shifting to renewed U.S.-Sino tensions, which could weigh on investor sentiment. In currency markets, a rising greenback could hold back regional currencies like the Australian and New Zealand dollars during Asian hours.
The dollar index =USD rose 0.441%, with the euro EUR= down 0.01% to $1.1705 after Chicago Federal Reserve President on Tuesday mentioned the prospect of raising interest rates.
"The U.S. dollar move will probably be the dominant move for other currencies," said Commonwealth Bank of Australia currency analyst Kim Mundy.
Wall Street stocks rebounded on Tuesday, led by a 5.7% jump in Amazon.com Inc AMZN.O after Bernstein upgraded the stock to "outperform" on an expected boost from premium subscribers and third-party merchants even once the pandemic is contained.
The Dow Jones Industrial Average .DJI rose 0.52%, the S&P 500 .SPX gained 1.05% and the Nasdaq Composite .IXIC added 1.71%.
Full coverage: REUTERS
Dollar holds gains as virus woes hurt euro and sterling
TOKYO – The U.S. dollar held onto gains against major currencies on Wednesday, supported by positive U.S. economic data and concerns about a second wave of coronavirus infections in Europe and Britain.
The New Zealand dollar is in focus before a meeting later on Wednesday where the country's central bank is expected to leave its official cash rate at record lows and update its assessment of the economic outlook.
The greenback is likely to continue to grind higher in the short term as the coronavirus rattles sentiment in Europe, but uncertainty about this year's U.S. presidential election means the dollar could be prone to more volatile swings.
"Some people are betting for more dollar strength against the euro, which looks overvalued," said Masafumi Yamamoto, chief currency strategist at Mizuho Securities in Tokyo.
"The picture in Europe has completely changed, because the economic recovery is stalling and there is a second wave of the virus, but I'm also worried about U.S. politics."
The dollar was quoted at $1.1708 per euro EUR=D3 on Wednesday in Asia, close to a two-month low hit in the previous trading session.
The pound GBP=D3 bought $1.2744, near the lowest since late July, after British Prime Minister Boris Johnson unveiled new restrictions on business activity to tackle a second wave of the coronavirus.
Full coverage: REUTERS