WORLDWIDE: HEADLINES
WeWork China gets $200 million investment, appoints new acting CEO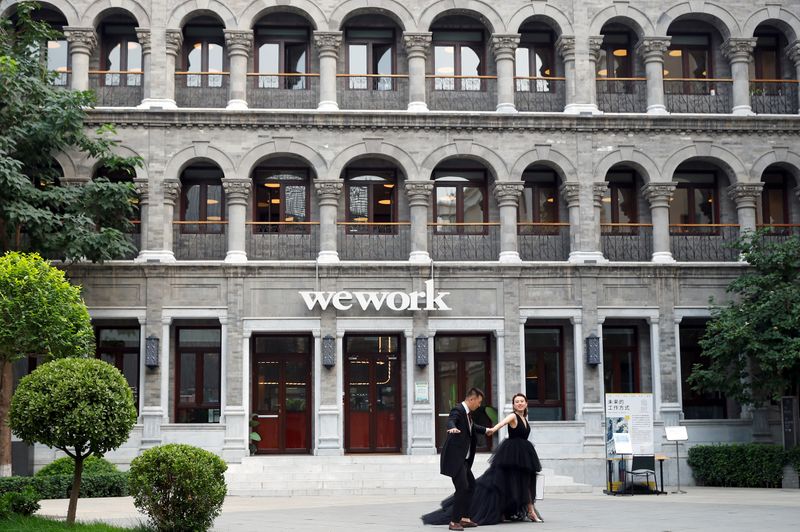 Office-sharing startup WeWork's China unit has received an additional $200 million in funding from existing investors and has appointed shareholder Trustbridge Partners' executive Michael Jiang as its acting chief executive officer.
Private equity firm Trustbridge and Singapore state investor Temasek Holdings had held talks with the Chinese unit of the troubled co-working startup over increasing their stake in the company to take majority ownership, Reuters reported in January.
The latest fundraise was led by Trustbridge, WeWork said. Trustrbridge will take a majority stake in WeWork China, and WeWork will retain a minority stake with active and participating interest in WeWork China, WeWork added.
The New York-based startup said last month it had slashed its cash burn rate almost in half from the end of last year and obtained a $1.1 billion commitment in new financing from SoftBank Group Corp 9984.T.
Full coverage: REUTERS
Saudis warn U.N. of oil spot in shipping lane near decaying Yemen tanker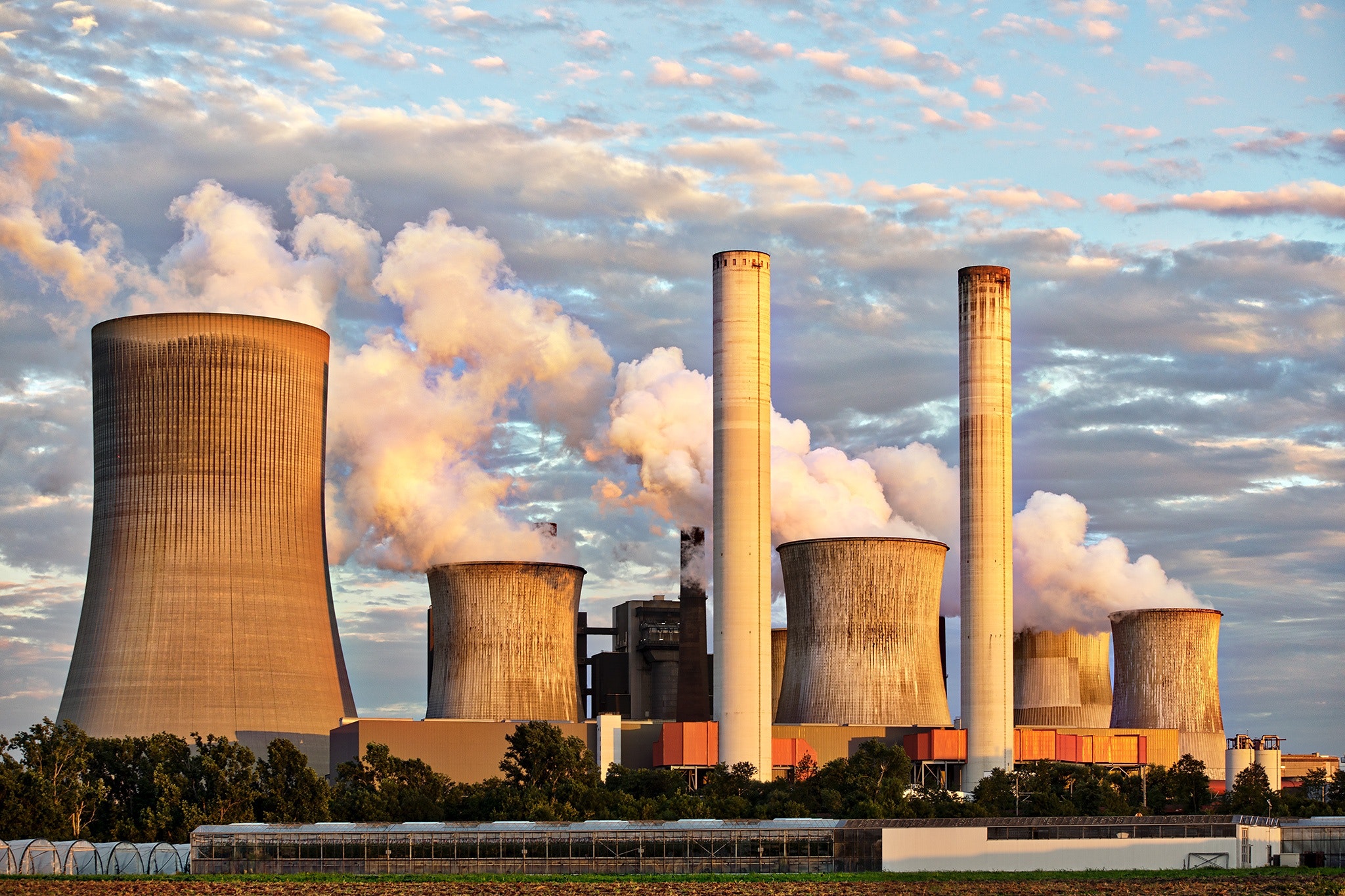 NEW YORK – Saudi Arabia warned the U.N. Security Council on Wednesday that an "oil spot" had been seen in a shipping transit area 31 miles (50 km) west of a decaying tanker that is threatening to spill 1.1 million barrels of crude oil off the coast of Yemen.
The Safer tanker has been stranded off Yemen's Red Sea oil terminal of Ras Issa for more than five years. The United Nations has warned that the Safer could spill four times as much oil as the 1989 Exxon Valdez disaster off Alaska.
In a letter to the 15-member body, reviewed by Reuters, Saudi Arabia's U.N. Ambassador Abdallah Al-Mouallimi wrote that experts had observed that "a pipeline attached to the vessel is suspected to have been separated from the stabilizers holding it to the bottom and is now floating on the surface of the sea."
The United Nations has been waiting for formal authorization from Yemen's Houthi movement to send a mission to the Safer tanker to conduct a technical assessment and whatever initial repairs might be feasible.
Full coverage: REUTERS
WORLDWIDE: FINANCE / MARKETS
Dollar shines as virus, economy woes hit risk assets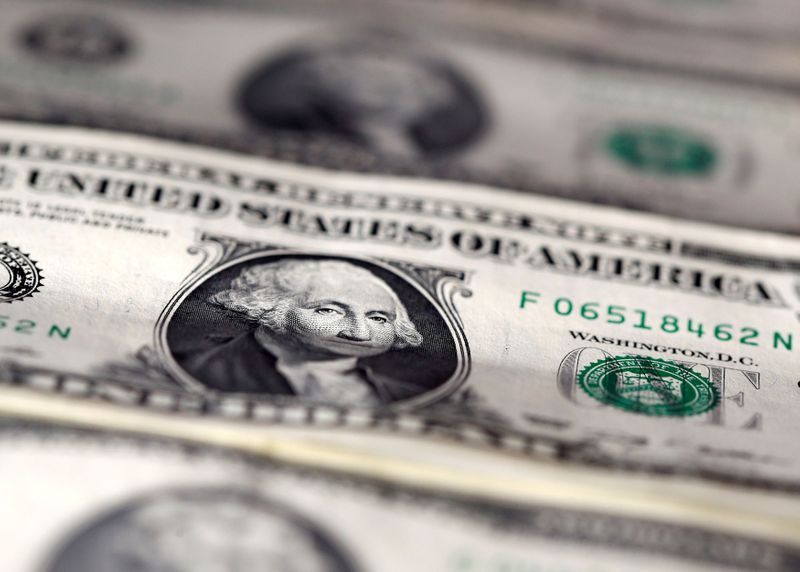 TOKYO – The dollar extended gains against most currencies on Thursday as signs of economic slowdown in Europe and the United States renewed concern about a second wave of coronavirus infections.
The euro, which has already taken a hit due to worries about a return to severe lockdown restrictions, faces an additional hurdle later on Thursday with the release of data on German business sentiment.
The dollar is likely to continue to rise as another spike in coronavirus cases and the Federal Reserve's warnings that the U.S. economy needs more fiscal stimulus cause investors to repatriate funds from riskier assets.
"Risk is being sold across the board, and there is a big unwinding of dollar shorts," said Yukio Ishizuki, foreign exchange strategist at Daiwa Securities
"Questions surrounding the coronavirus and the need for even more stimulus are turning flows back to the dollar."
The dollar traded at $1.1658 per euro EUR=D3 on Thursday in Asia, just shy of a two-month low high reached on Wednesday.
The pound GBP=D3 bought $1.2714, near its weakest level since late July.
Full coverage: REUTERS
Asian stocks open lower as faith in global recovery slips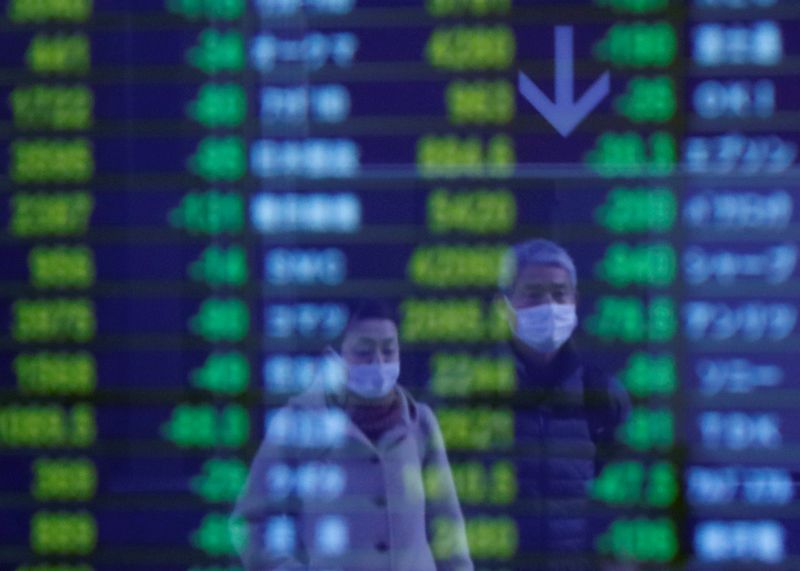 NEW YORK – Asian stocks opened lower on Thursday, tracking a sharply lower Wall Street session amid fresh concerns that the global economic recovery is running out of steam.
U.S. stocks fell on Wednesday after data showed business activity slowed in September, with gains at factories more than offset by a retreat at services industries.
Investors now await weekly data due later on Thursday, which is expected to show U.S. jobless claims fell slightly but remained elevated, indicating the world's largest economy is still far from recovering
The data comes after a Federal Reserve official said it will be hard to boost employment without further government stimulus.
However, with congress locked in a stalemate, analysts see immediate fiscal support as unlikely.
"Equity sentiment remained positive in Europe but quickly soured in the U.S. as Fed speakers urged further fiscal support for the economy," Westpac Institutional Bank analysts said in a note.
Full coverage: REUTERS
Wall Street closes lower on fears of a slowing economy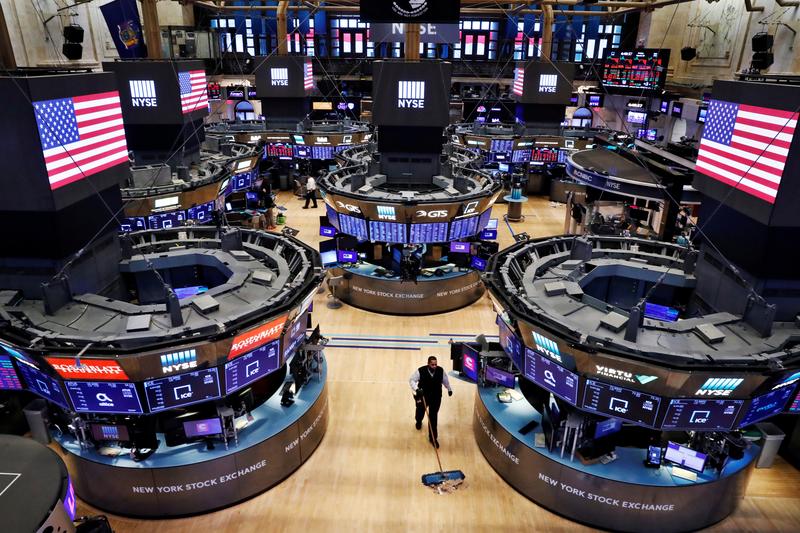 Wall Street's main indexes fell sharply on Wednesday after data showing a cooling of U.S. business activity and the stalemate in Congress over more fiscal stimulus heightened concerns about the economy while the coronavirus pandemic remains unchecked.
The Nasdaq and S&P 500 fell more than 2%, and all 11 of the major S&P sectors closed lower. Energy .SPNY – already the worst-performing sector this year – led the rout in its biggest single-day decline since July 9.[O/R]
Hopes of a strong recovery and historic stimulus fueled the U.S. stock rally following the coronavirus-driven crash in March. But doubts over another relief bill and a sell-off in heavyweight technology-related stocks have weighed on sentiment since the market peaked on Sept. 2.
Wednesday's plunge came six months to the day that U.S. stocks on March 23 tumbled to their lowest point during the pandemic-induced selloff.
The economy is now leveling off at about 80% of activity before the pandemic and won't get back to normal until a vaccine is in place, said Jason Pride, chief investment officer of private wealth at Glenmede in Philadelphia.
"We're at that phase where it's harder to get that next bit of the recovery, that next bit of the reopening in place," Pride said. "We're still doing it, but the progress is way slower than it was in the first three months of the reopening."
Full coverage: REUTERS