WORLDWIDE : HEADLINES
SEC approves NYSE proposal to allow IPO alternative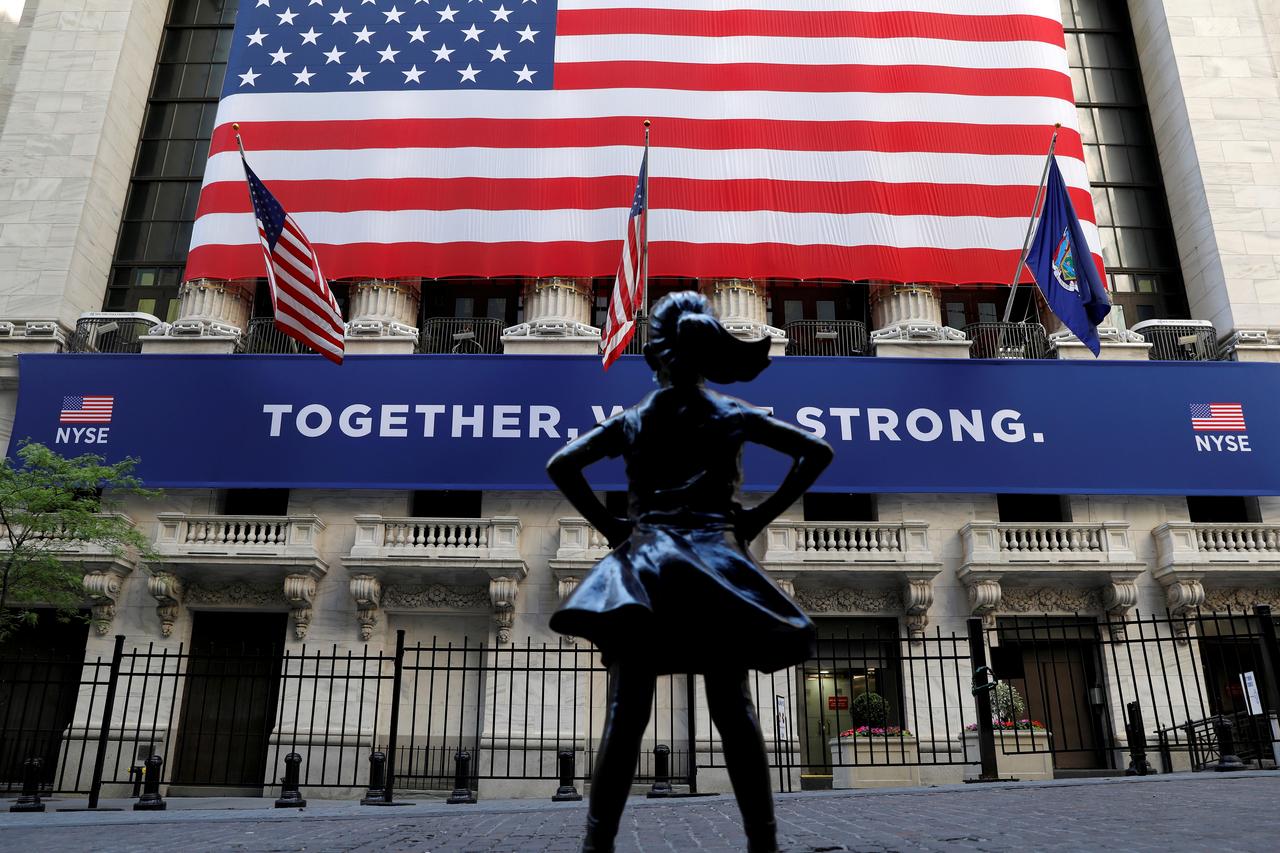 The U.S. Securities and Exchange Commission said on Wednesday it approved a proposal by the New York Stock Exchange to allow companies to raise capital through direct listings.
The move is a major breakthrough for the exchange operator that has been pushing for an alternative to traditional initial public offerings (IPOs) for companies to raise money.
It will widen the options available to private companies that are looking to go public, but are wary of the role played by investment banks in the IPO process.
"We are not trying to displace the IPO. We are trying to create more options for companies and investors seeking to tap into the public markets," NYSE Vice Chairman and Chief Commercial Officer John Tuttle said in a telephone interview.
Full coverage: REUTERS
China's industrial profits grow at fastest pace since mid-2018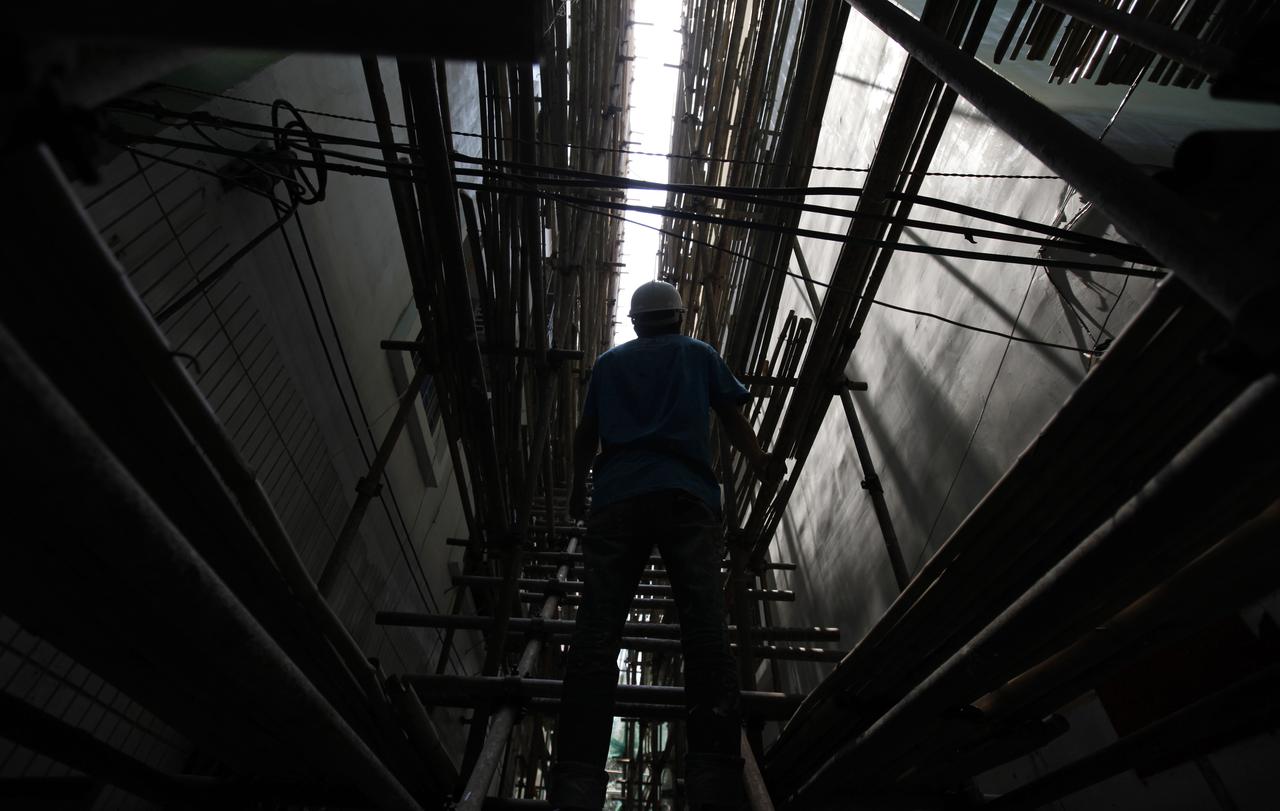 BEIJING – Profits at China's industrial firms grew for a third straight month in July and at the fastest pace since June 2018, marking a bright spot in the economy as the manufacturing sector slowly recovers from its coronavirus slump.
Profits at China's industrial firms grew 19.6% on-year to 589.5 billion yuan ($85.58 billion), the statistics bureau said on Thursday, following an 11.5% increase seen in June, the National Bureau of Statistics (NBS) data showed on Thursday.
China's recovery had been gaining momentum after the pandemic paralysed huge swathes of the economy as pent-up demand, government stimulus and surprisingly resilient exports revived activity.
However, some signs of weakness have emerged in July, with industrial output growing slower than expected. Some analysts said flood and torrential rain have dampened activity and demand for electricity.
Factories' profits also face risks from increasingly tense U.S.-China relationship ahead of the U.S. presidential elections in November, which could impact overseas orders and confidence from investors and consumers.
Full coverage: REUTERS
Australia second-quarter business investment slide not as bad as feared, plus for GDP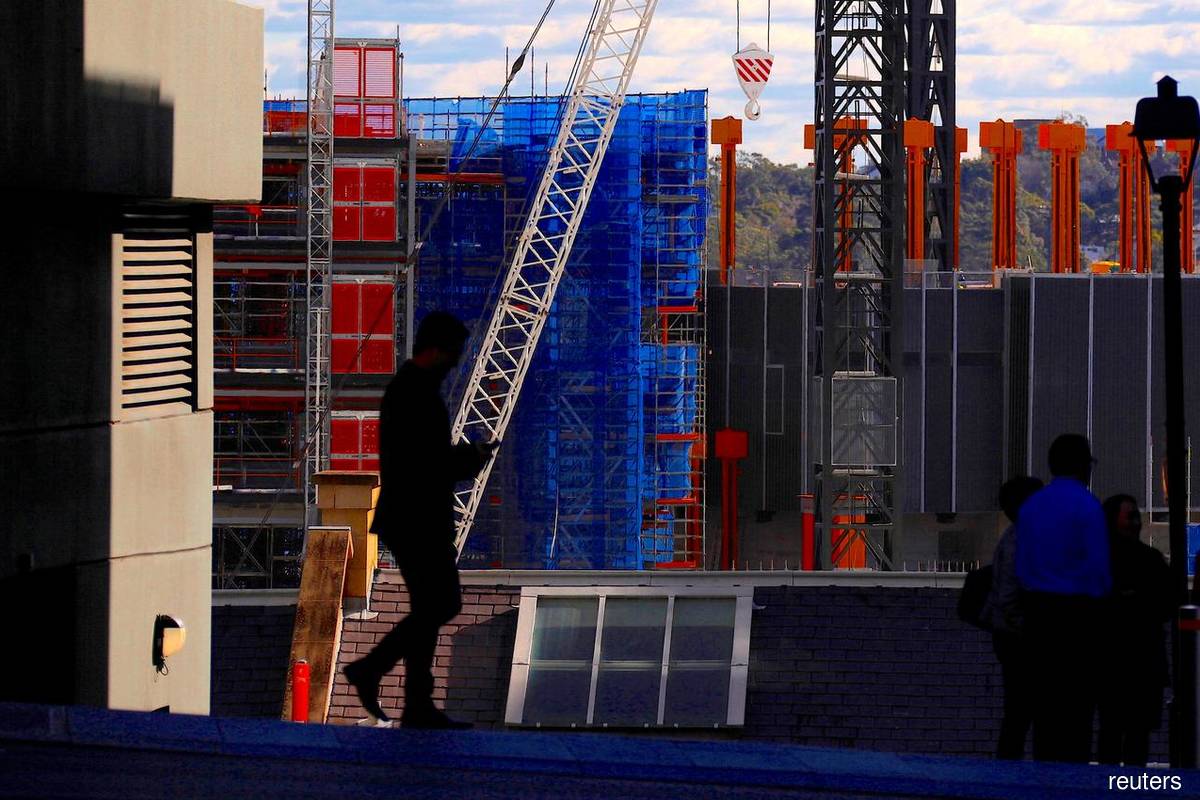 SYDNEY – Australian business investment fell by less-than-feared last quarter and future spending plans remained surprisingly intact in a hopeful sign the economic recession may not be as deep as forecast earlier.
During the June quarter, investment declined 5.9% to A$26.1 billion ($18.9 billion) on top of a downwardly revised 2.1% fall in the March quarter, figures from the Australian Bureau of Statistics (ABS) showed on Thursday.
However, the outcome was far better than market forecasts for an 8.4% slump.
And, surprisingly, Australian firms seemed confident about the future, with the latest estimate for spending plans for 2020/21 at A$98.6 billion, 8.9% higher than the previous estimate.
Full coverage: REUTERS
WORLDWIDE : FINANCE / ECONOMY / STOCK MARKET
Asia shares take a breather, hope for flexible Fed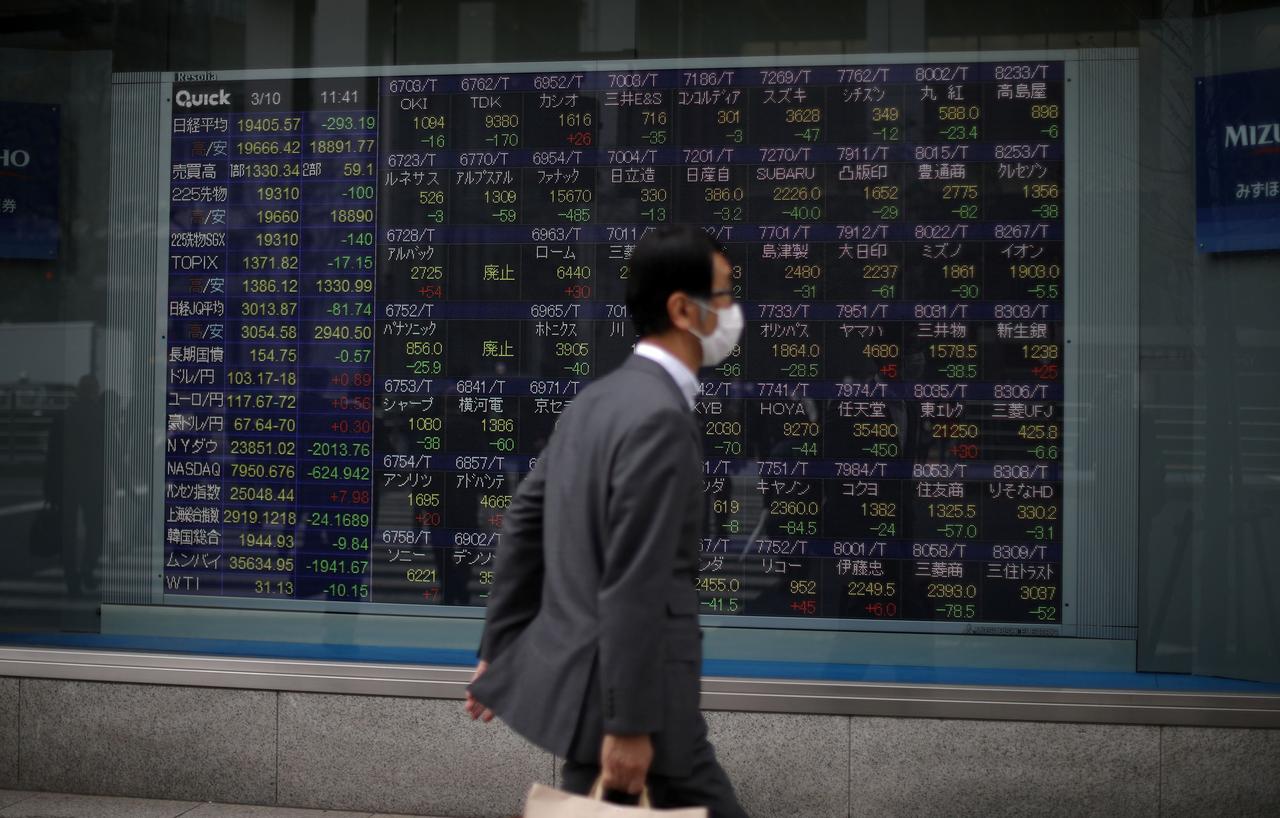 SYDNEY – Asian shares touched two-year peaks on Thursday in the wake of Wall Street's record run as cheap cash drove up big-cap tech darlings, although Sino-U.S. tensions caused caution to creep in as the session progressed.
MSCI's broadest index of Asia-Pacific shares outside Japan .MIAPJ0000PUS turned flat after earlier reaching its highest since August 2018.
Japan's Nikkei .N225 eased 0.4% from levels not seen since mid-February, and South Korea .KS11 fell 0.8% as a jump in coronavirus cases ended four days of rises.
Even S&P 500 futures ESc1 dipped 0.2%, although that followed five straight sessions of gains.
Full coverage: REUTERS
Oil treads water as huge Gulf of Mexico storm shuts output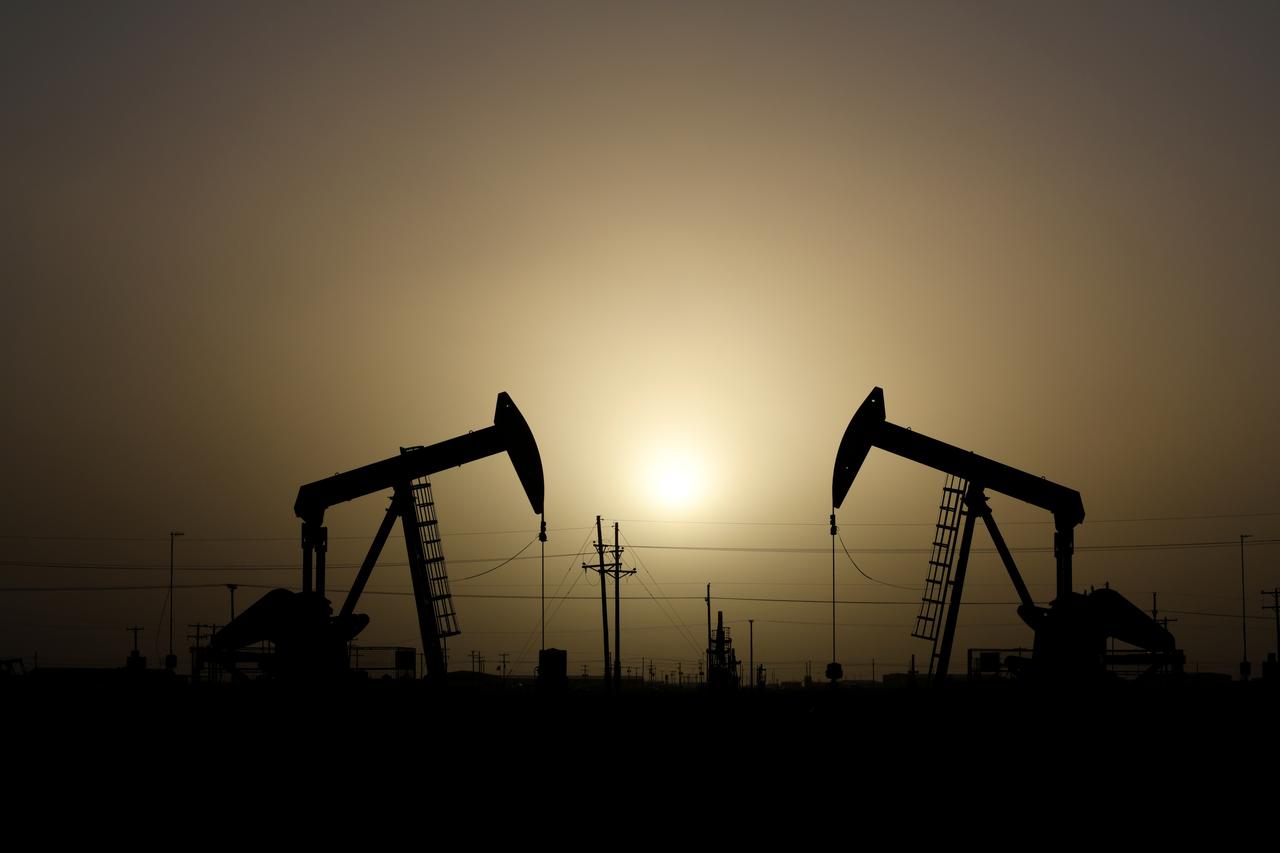 MELBOURNE – Oil prices were in a holding pattern on Thursday as a massive storm in the Gulf of Mexico raced towards the heart of the U.S. oil industry, forcing oil rigs and refineries to shut, with little impact expected on supply as oil stockpiles remain high.
U.S. West Texas Intermediate (WTI) crude CLc1 futures fell 4 cents, or 0.1%, to $43.35 a barrel by 0148 GMT, erasing Wednesday's slight rise.
Brent crude LCOc1 futures for October, which expire on Friday, inched up 5 cents to $45.69 a barrel after falling 22 cents, or 0.5%, on Wednesday. The more active November Brent contract LCOc2 rose 2 cents to $46.18.
The threat from Hurricane Laura pushed the market higher earlier in the week, but the storm is not expected to affect supplies much because oil and product inventories remain high due to the coronavirus pandemic's hit to fuel demand.
Full coverage: REUTERS
Dollar on backfoot as investors look for dovish Fed signals
TOKYO – The dollar wallowed near its lowest level for the week on Thursday as investors looked for hints from Federal Reserve Chairman Jerome Powell that the central bank might tweak its policy framework to help push up inflation.
Powell is scheduled to address the Fed's annual central bankers' conference later in the day, usually held in Jackson Hole, Wyoming, but being conducted virtually this year because of the ongoing COVID-19 pandemic.
Investors are betting the U.S. central bank will introduce a new policy framework to fight persistently low inflation as early as next month.
"If the Fed turns out to be less dovish than many have been thinking, we could see a rally in the dollar," said Kyosuke Suzuki, director of forex at Societe Generale in Tokyo.
The dollar's index against six major currencies =USD stood at 92.834, near the lowest level so far this week.
Full coverage: REUTERS