WORLDWIDE : HEADLINES
Shares falter again, but Asia poised to end October with near 4% gain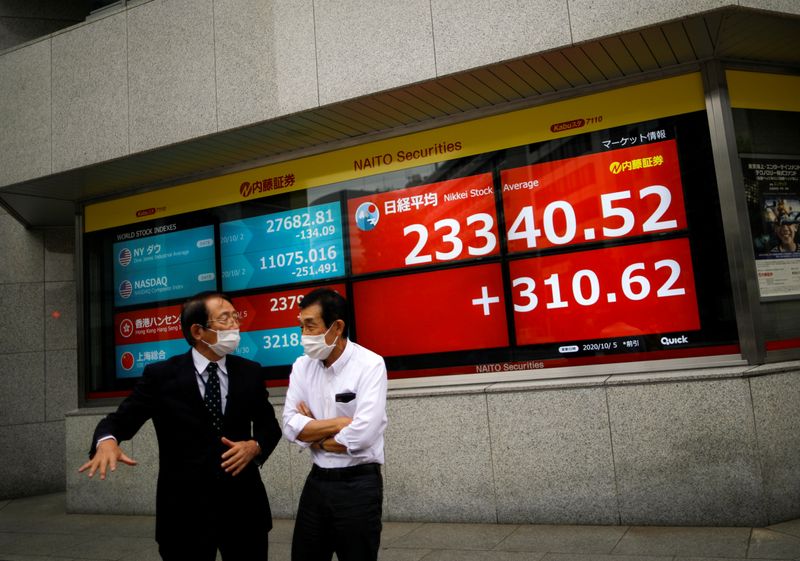 SYDNEY (Reuters) – A gauge of Asian shares fell for a third straight session on Friday as jitters over next week's U.S. presidential election and a shaky global economic outlook enveloped markets.
E-Mini futures for S&P500 ESc1 skidded 1.5%, a signal Wall Street would open in the red later in the day.
In early European trade, the pan-region Euro Stoxx 50 futures STXEc1 were down 0.4%, German DAX futures FDXc1 slipped 0.3% while London's FTSE futures FFIc1 were a shade weaker.
Full coverage: REUTERS
Oil losses deepen, set for second monthly fall as virus spread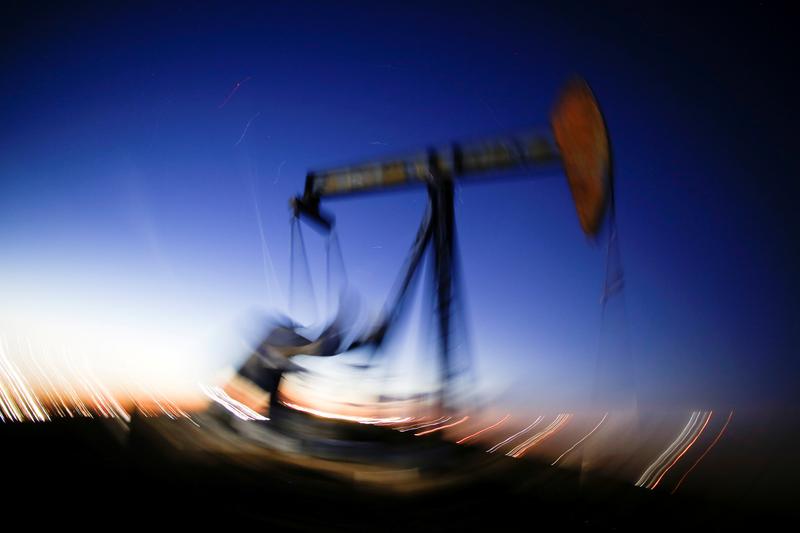 SINGAPORE (Reuters) – Global oil prices fell more than 1% on Friday, extending losses and on track for a second monthly fall, on growing concerns that the rise in COVID-19 cases in Europe and the United States could hurt fuel consumption.
Brent crude slipped for a third day and was down 51 cents, 1.4%, at $37.14 a barrel by 0628 GMT after touching a five-month low in the previous session. December Brent contract expires on Friday.
U.S. West Texas Intermediate (WTI) crude declined 48 cents, or 1.3%, to $35.69 a barrel after dipping to its lowest since June on Thursday.
Full coverage: REUTERS
Trump and Biden's final economic pitch: GDP growth vs 'deep hole'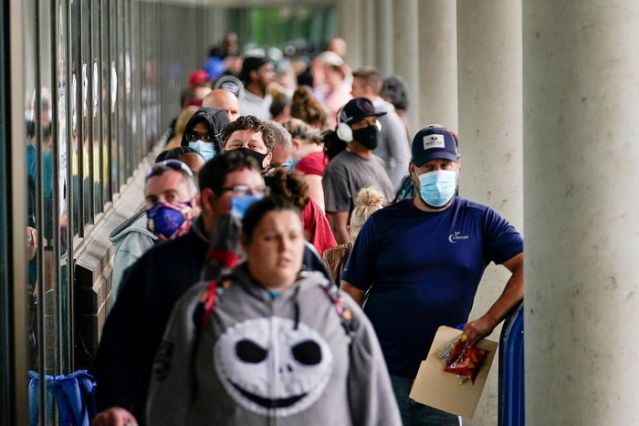 (Reuters) – President Donald Trump's campaign is touting the blockbuster Gross Domestic Product figure released Thursday morning as evidence that the U.S. economy is healing quickly, while his Democratic opponent Joe Biden is focused on the "deep hole" the economy is still in because of the pandemic.
The data from the Commerce Department showed that the economy grew by an annualized rate of 33.1% in the third quarter, beating expectations, but leaving the economy 3.5% below where it was at the end of 2019.
Full coverage: REUTERS
WORLDWIDE : FINANCE / MARKETS
Surge in use of algorithms may hurt quality of FX prices – BIS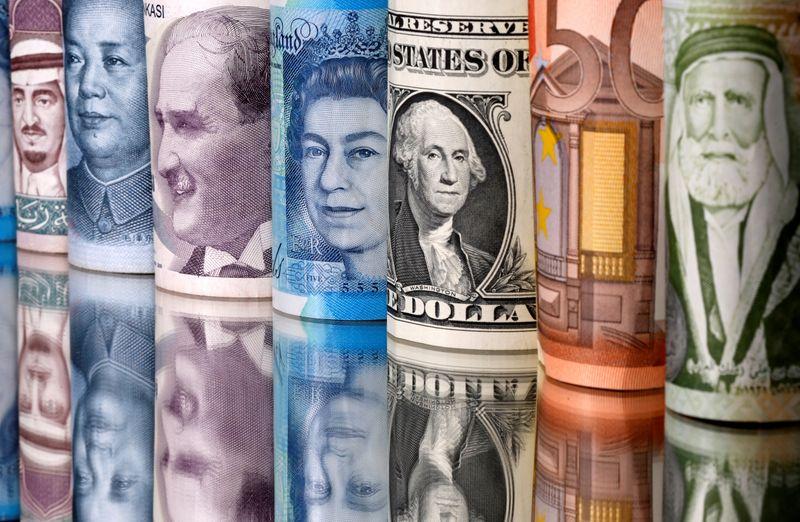 LONDON (Reuters) – The growing use of computer-run algorithms to trade currencies is helping foreign exchange markets function but could undermine the quality of forex prices reported publicly if they become too common, the Bank of International Settlements said on Friday.
Execution algorithms, or "algos" as they are popularly known, are used for an estimated 10%-20% of daily global spot trading.
Regulatory demands to minimise costs and improve transparency have spurred the growth of algos in the $6.6 trillion-a-day foreign exchange market, where trading is fragmented across dozens of different platforms.
Full coverage: REUTERS
Dollar stabilises, euro near four-week low after ECB's announcement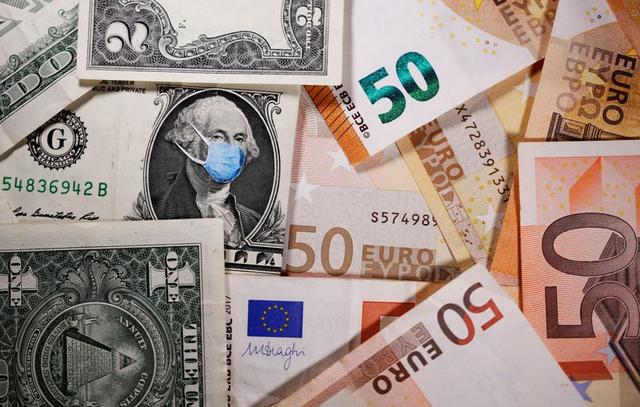 TOKYO (Reuters) – The dollar paused its climb on Friday, while the euro wallowed near its four-week low against the greenback after the European Central Bank signalled further monetary easing by the end of the year.
Overnight, the euro's decline in addition to U.S. data helped lift the greenback to a near four-week high against a basket of currencies.
The ECB kept interest rates steady on Thursday but committed to contain the growing fallout from a second wave of coronavirus infections, saying it would hone its response by its December meeting, as widely expected by the market.
Full coverage: REUTERS