Worldwide: Headlines
From wagyu beef to melons, Japan's $2.2 trillion virus rescue piques struggling firms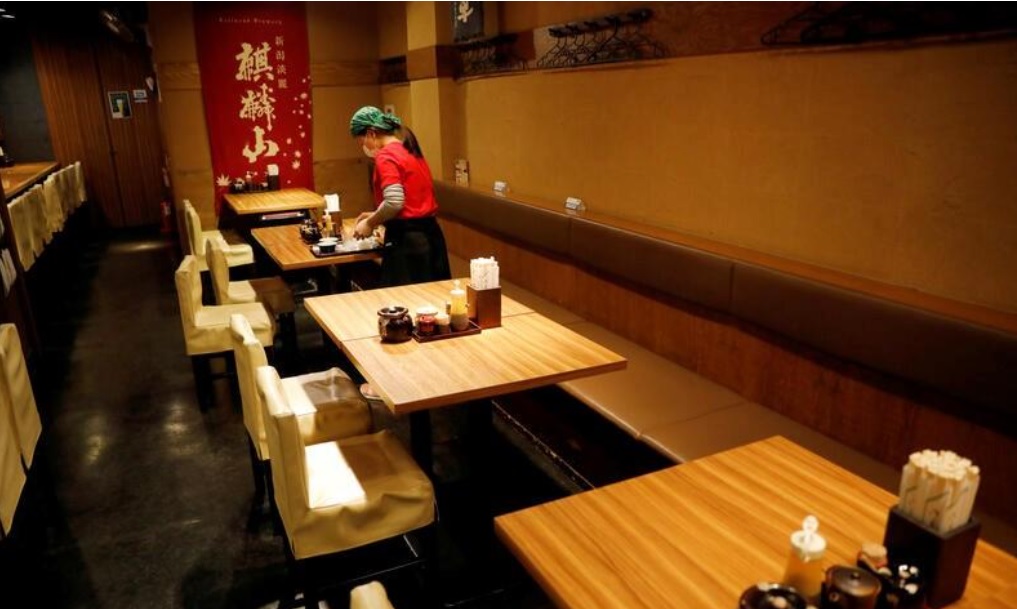 TOKYO (Reuters) – As the coronavirus jolts Japan, the government's huge stimulus package has come under fire from hard-hit restaurant owners for channelling funds for items like wagyu beef, melons and tourism rather than accelerating help for firms with burning cash needs.
The restaurant industry's struggles highlight a larger problem in Japan's revival plan, which at $2.2 trillion is the size of Italy's economy but is still falling short of sufficient support to an important segment – small businesses which employ 70% of the nation's workforce.
That puts at risk Japan's recovery from the worst postwar recession it is now facing. The $232 billion restaurant industry is crucial to boosting growth as it, together with lodging, creates about 1.3 million new jobs a year, or roughly 17% of all the new employment.
More than 190 small businesses including 30 restaurant operators have gone bust during the current health crisis.
Yet, the government's slow response in pushing through billions of dollars stuck in paperwork is threatening the same fate for many more firms in urgent need of cash to pay salaries and rents.
In contrast, authorities have rapidly pressed ahead with plans to spend nearly $16 billion for a "go-to" campaign to promote tourism, and $1.3 billion to help politically powerful farmers and fishermen promote expensive foodstuffs such as mangoes, tunas and yellowtails. An extra $90 million has also been set aside to promote international flights – when almost all planes are grounded.
Full coverage: Reuters
Global Markets: Asian shares hit two-month high as economic optimism spreads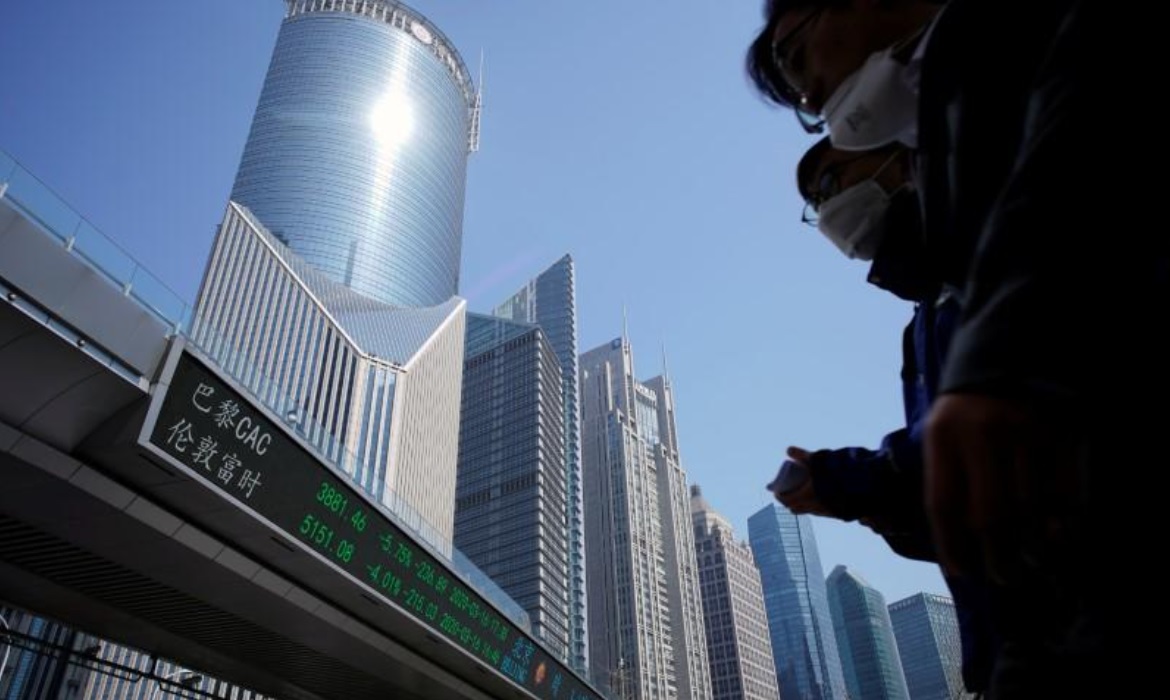 TOKYO/NEW YORK (Reuters) – Asian shares rose to a two-month high on Thursday as government stimulus expectations supported investor confidence in an economic recovery from the global coronavirus pandemic.
MSCI's broadest index of Asia-Pacific shares outside Japan rose 0.4%, earlier touching the highest since March 9.
Shares in Australia rose 0.66% after the country's prime minister unveiled a fourth stimulus package to repair the economy.
Chinese shares were little changed due to lingering worries about diplomatic tension between the United States and China, while U.S. stock futures fell 0.23%.
The euro held onto gains before a European Central Bank meeting later on Thursday, where policymakers are expected to increase debt purchases to support the bloc's weakest economies.
Oil prices fell, reversing gains made the previous session, due to uncertainty about supply cuts by major producers.
Full coverage: Reuters
HSBC breaks silence and backs national security law for Hong Kong after former city leader takes aim at banking giant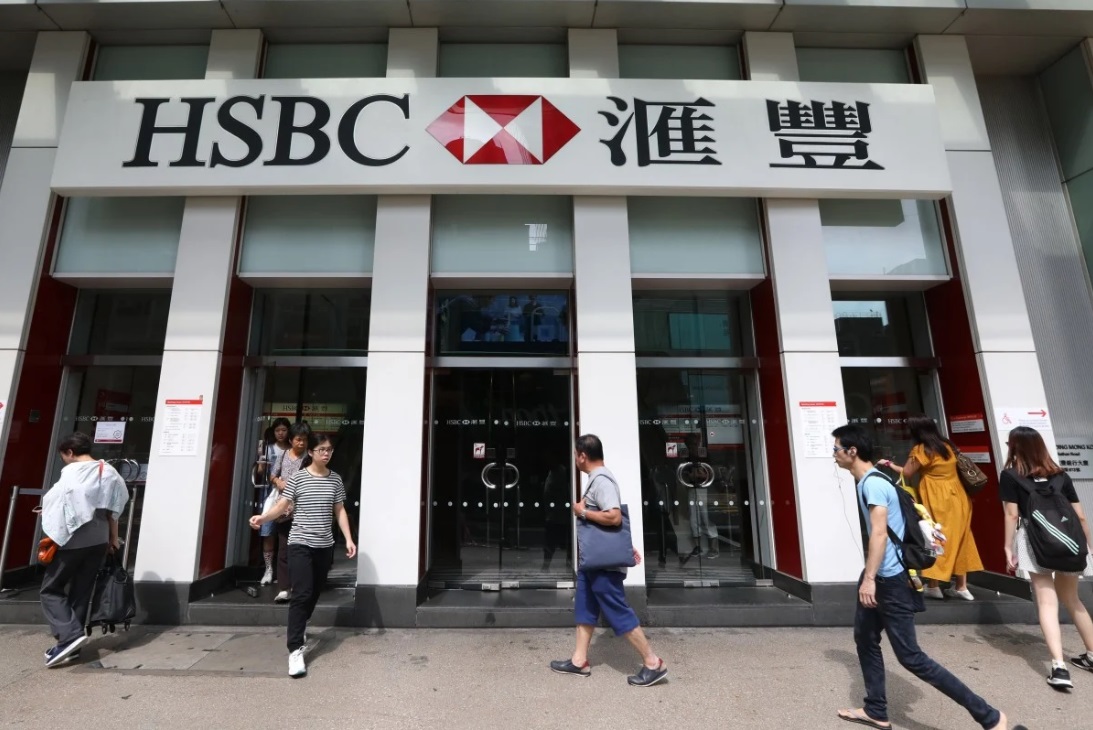 HSBC has broken its silence and offered its support for the national security law that Beijing is drafting for Hong Kong, days after a former city chief who is now a state leader criticised the banking giant for not making its stance on the legislation clear.
It posted an article on HSBC China's WeChat account on Wednesday, with the headline saying the group's Asia-Pacific CEO had signed a petition supporting the new law.
The article noted that the Hong Kong Association of Banks had already issued a statement saying the law would contribute to a stable business environment and raise investor confidence in the city.
"As a key member of the association, HSBC reiterates that under the 'one country, two systems' principle, it respects and supports all laws that stabilise Hong Kong's social order and boost the economy to develop prosperously," it said, referring to the framework under which Beijing governs the city.
The HSBC group is headquartered in London. It is the biggest bank in Hong Kong and Europe and is dual-listed in the city and London.
The article included a photo of Asia-Pacific CEO Peter Wong Tung-shun, who is a member of the Chinese People's Political Consultative Conference (CPPCC), the country's top advisory body, signing a petition at a street booth in Wan Chai hosted by the United Front Supporting National Security Legislation, a Beijing-loyalist group. It did not say when Wong signed.
Full coverage: South China Morning Post
Singapore PMI bounces off 11-year low but remains in contraction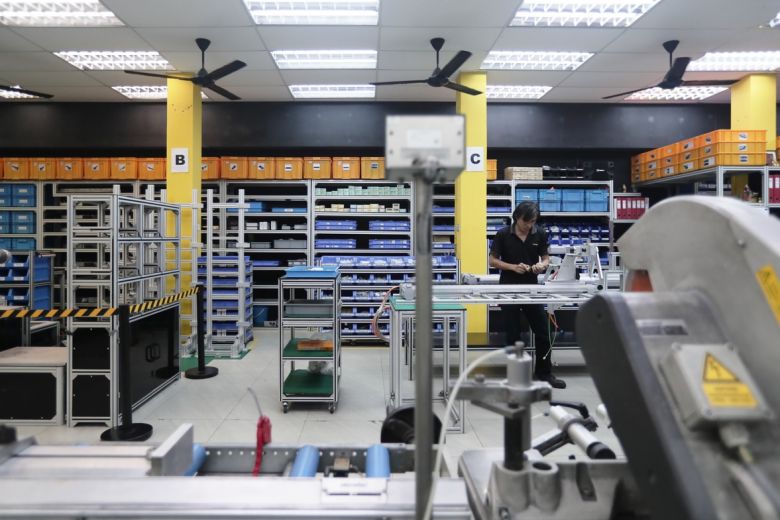 A gauge of manufacturing conditions in Singapore bounced off its worst level in 11 years, but remained within the contraction territory.
The Purchasing Managers' Index (PMI) was at 46.8 points last month, up 2.1 points from 44.7 in April, which was the lowest reading since November 2008 during the global financial crisis.
A reading over 50 indicates expansion, while one below 50 shows contraction.
This is the fourth month of contraction for the overall manufacturing sector, the Singapore Institute of Purchasing and Materials Management (SIPMM), which compiles the index, said yesterday.
The electronics sector PMI recorded an increase of 3.4 points from April to post a slower contraction at 46.2 – marking the fourth month of contraction.
Ms Sophia Poh, vice-president of industry engagement and development at SIPMM, said: "Despite weaker supply chain operations arising from (the) extended local circuit breaker measures, the latest improved PMI readings indicate the resilience of the local manufacturing sectors.
Full coverage: Straits Times
Oil prices fall on concerns supply to rise as producers wrangle on cuts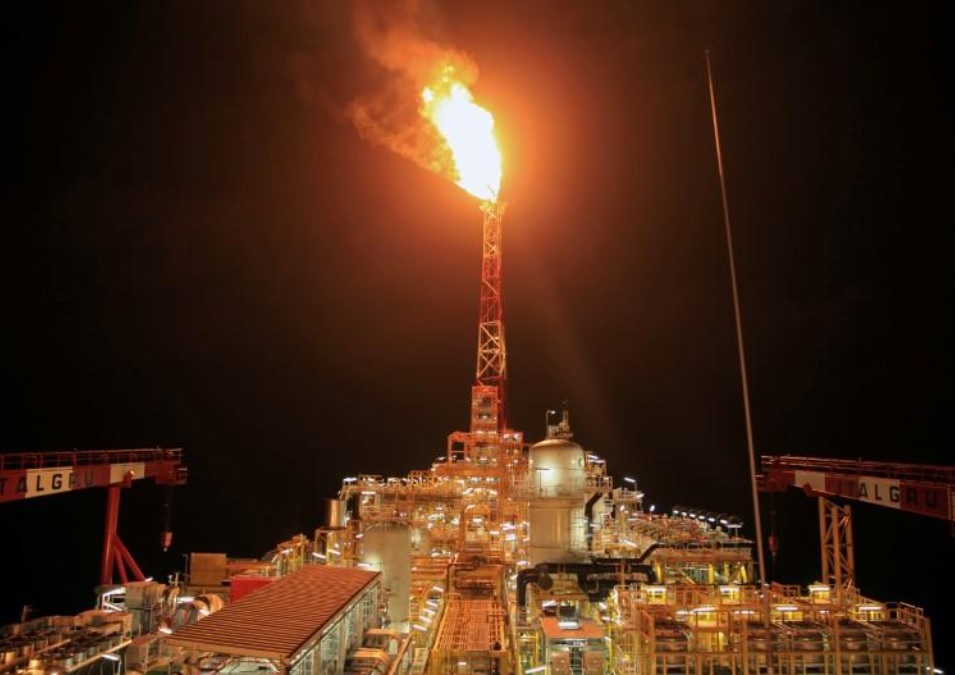 MELBOURNE (Reuters) – Oil prices fell on Thursday, reversing gains in the previous session, on concerns that supply will rise if major producers are unable to agree to extend the depth of output cuts that have supported recent gains.
Brent crude LCOc1 futures fell 1%, or 41 cents, to $39.38 a barrel as of 0157 GMT.
U.S. West Texas Intermediate (WTI) crude CLc1 futures fell 1.6%, or 61 cents, to $36.68 a barrel.
Saudi Arabia and Russia, two of the world's biggest oil producers, have agreed to support extending into July the 9.7 million barrels per day (bpd) in supply cuts backed in April by the OPEC+ group, comprised of the Organization of the Petroleum Exporting Countries and other major producers.
However, they failed to agree on holding an OPEC+ meeting on Thursday to discuss the cuts, with OPEC sources saying it would be conditional on countries that have not complied with their targets deepening their cuts.
"The market has taken a look at that and said it's getting more complicated to get that deal over the line," said Lachlan Shaw, head of commodity research at National Australia Bank.
Full coverage: Reuters
Australia, India seek closer ties amid shared wariness over China's rise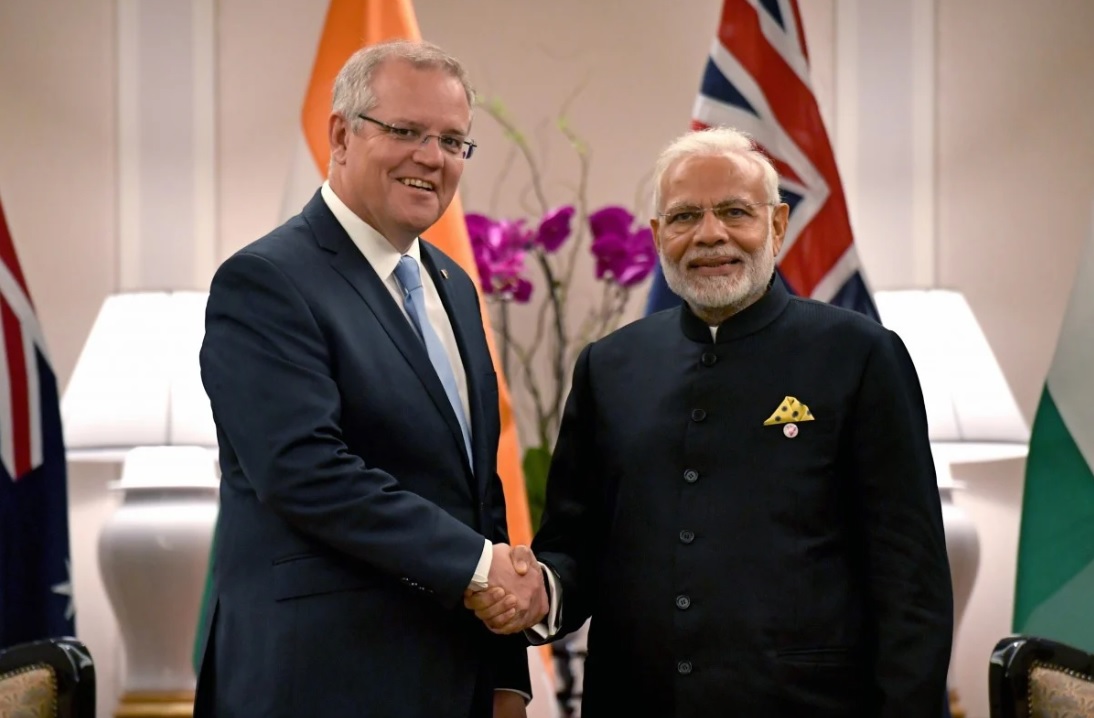 Australian Prime Minister Scott Morrison and Indian Prime Minister Narendra Modi will seek closer ties on defence, trade and education during their first "virtual summit" on Thursday, amid growing wariness in both countries of China's increasingly assertive foreign policy.
The two are expected to sign a deal granting reciprocal access to military bases for logistics support and agreements to develop new supply chains in key industries, such as rare earths and minerals, as well as discuss cooperation in managing the coronavirus pandemic, education and maritime resources.
Morrison is also likely to reiterate Canberra's desire to join the annual Malabar naval exercises involving the US and Japan, which New Delhi has so far resisted out of suspected deference to Beijing.
The Australian prime minister, who cancelled his inaugural trip to India in January amid the bush fire crisis at home, said on Sunday the two "like-minded democracies and natural strategic partners" believed strong ties were key to a "more open, prosperous and inclusive Indo-Pacific" – thought to be a veiled reference to Canberra and New Delhi's shared suspicions of Beijing's growing maritime ambitions.
The signing of the headline Mutual Logistics Support Agreement during the summit would "allow Australian and Indian ships to refuel and replenish at each other's ports, making joint exercises or even patrols much easier", said Ian Hall, an academic fellow at the University of Melbourne's Australia India Institute.
"The agreement is also a bit of signalling to Beijing that the defence and security aspects of the bilateral strategic partnership are still being tightened."
Full coverage: South China Morning Post