Worldwide: Headlines
China can't take over US security presence in Southeast Asia: Singapore PM Lee Hsien Loong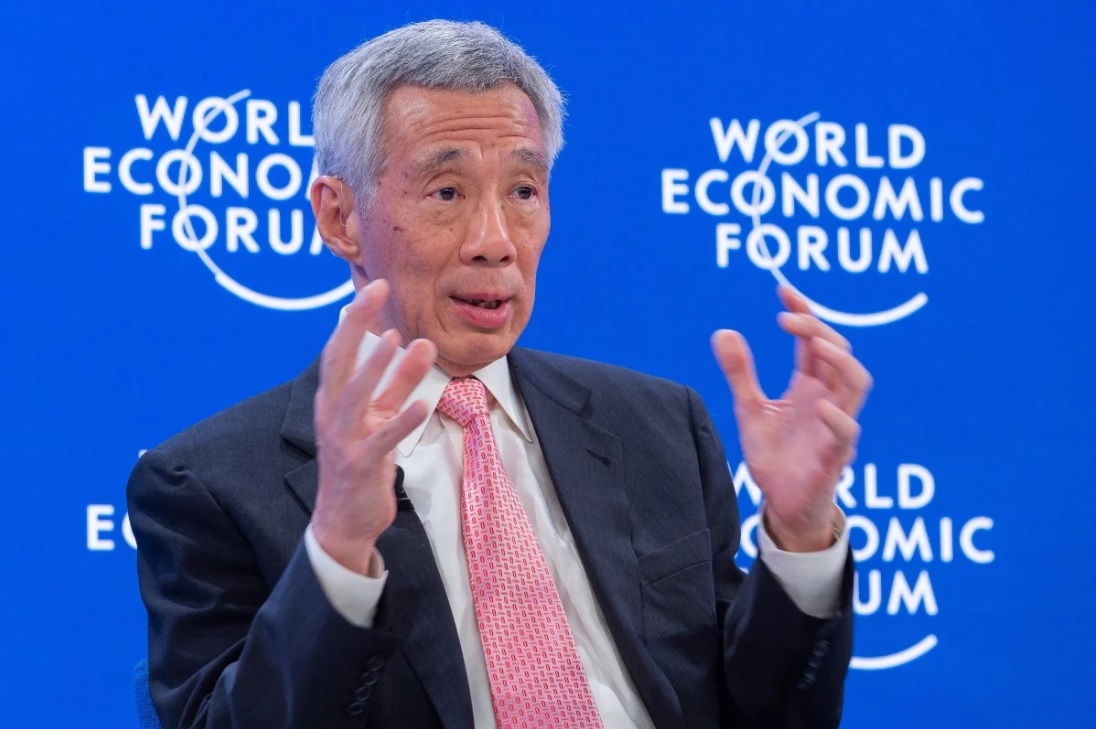 The US security presence "remains vital to the Asia-Pacific region," and China would be unable to take over that role in Southeast Asia even with its increasing military might, Singapore Prime Minister Lee Hsien Loong said.
In an article published by Foreign Affairs on Thursday, Lee wrote that China's competing maritime and territorial claims in the South China Sea meant that countries in the region will "always see China's naval presence as an attempt to advance those claims". He also wrote that many Southeast Asian nations are "extremely sensitive" about perceptions that China has influence on their sizeable ethnic Chinese minorities.
"Despite its increasing military strength, China would be unable to take over the United States' security role," he wrote, adding that a US withdrawal in North Asia would compel Japan and South Korea to contemplate developing nuclear weapons to counter North Korea's growing threat.
Lee's article comes as tensions between the US and China continue to escalate, with the world's biggest economies sparring on everything from 5G networks to the South China Sea to responsibility for the Covid-19 pandemic. Singapore has been one of the most outspoken countries in Asia calling for the US and China to avoid a destructive clash that would force smaller countries to choose sides.
"Asia-Pacific countries do not wish to be forced to choose between the United States and China," Lee wrote, echoing comments he's made previously. "They want to cultivate good relations with both."
Lee warned that if the US tried to contain China, or if Beijing sought to build an exclusive sphere of influence in Asia, the two countries "will begin a course of confrontation that will last decades and put the long-heralded Asian century in jeopardy".
Full coverage: South China Morning Post
U.S. unemployment rate seen near 20% as COVID slams jobs market again in May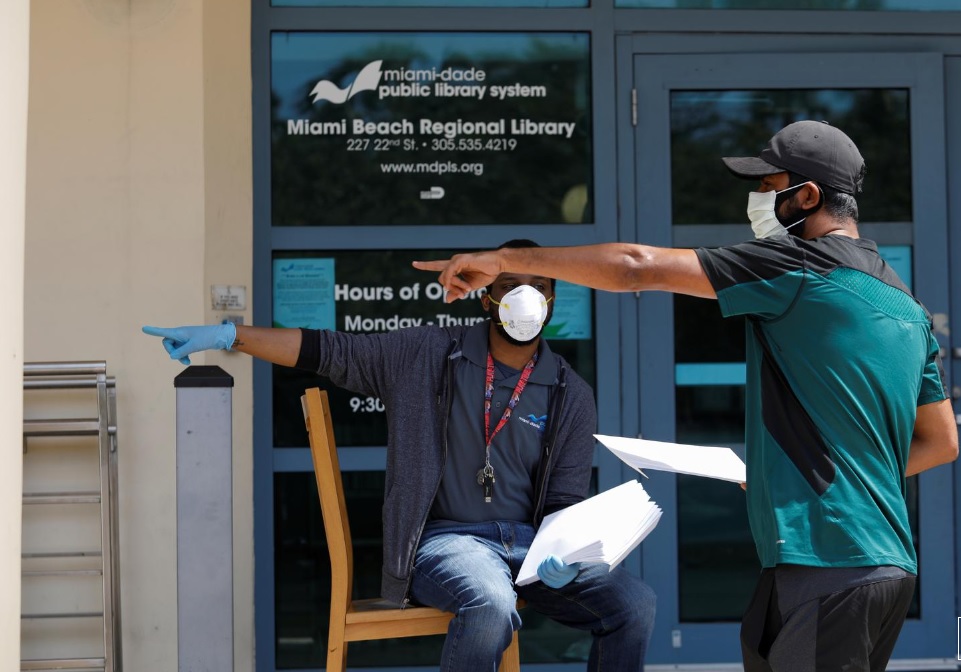 WASHINGTON (Reuters) – The U.S. unemployment rate likely shot up to almost 20% in May, a new post World War Two record, with millions more losing their jobs, exposing the horrific human toll from the COVID-19 crisis.
The Labor Department's closely watched monthly employment report on Friday could bolster economists' dire predictions that it would take several years to recover from the economic meltdown.
Still, May was probably the nadir for the labor market. While layoffs remained very high, they eased considerably in the second half of May as businesses reopened after shuttering in mid-March to slow the spread of COVID-19.
Consumer confidence, manufacturing and services industries are also stabilizing, though at low levels, hopeful signs that the worst was over.
"The good news is that we probably have hit the bottom," said Sung Won Sohn, a finance and economics professor at Loyola Marymount University in Los Angeles. "But the recovery will be painfully slow. It will take years, probably a decade to get back to where we were at the end of last year."
The employment report is compiled from two separate surveys. According to a Reuters poll of economists, the survey of households is likely to show the unemployment rate jumped to 19.8% in May from 14.7% in April, which was the highest since 1948 when the government started keeping records. The survey of establishments is forecast showing nonfarm payrolls dropped by 8 million jobs after a record 20.537 million plunge in April.
Full coverage: Reuters
Hong Kong protesters seek sanctuary overseas as noose tightens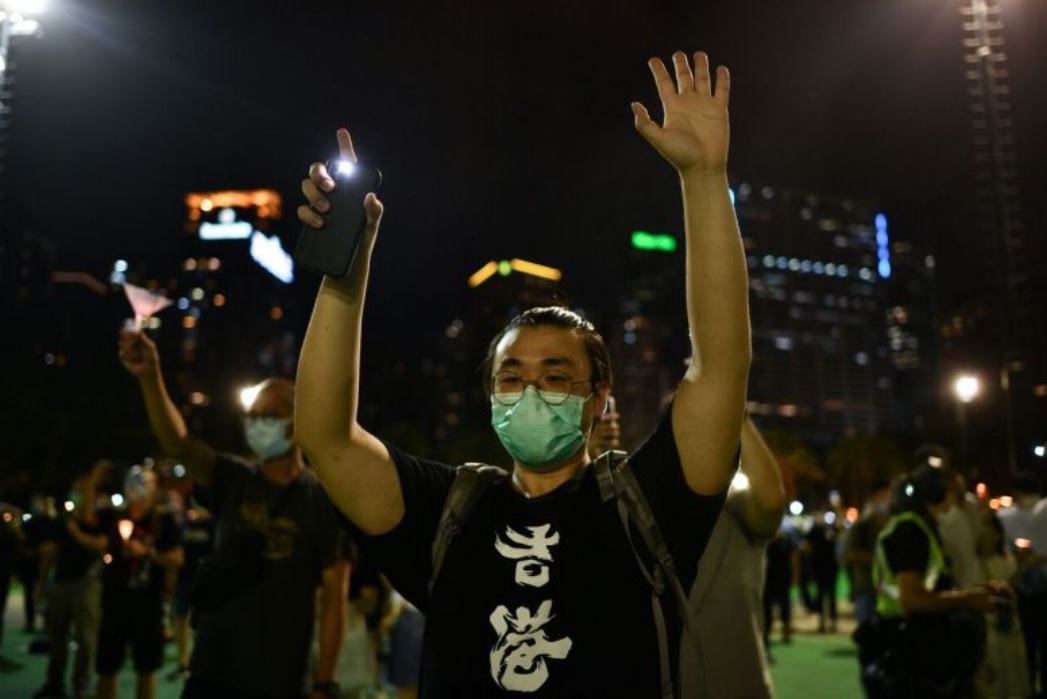 HONG KONG (AFP) – Hong Kong protester Crystal has yet to tell her parents she has fled overseas to seek asylum in Canada, one of a growing number of residents choosing self-exile as Beijing tightens control.
The 21-year-old student spent months on the front lines of the pro-democracy protests, which first exploded with huge marches last June and descended into increasingly violent battles with riot police as each month went by.
A year on, she is waiting to hear if she will be granted refugee status on the other side of the world.
"My friends and family don't know about my situation," she told AFP, asking for her full name and location to be withheld – like all applicants interviewed for this piece. "They all thought I went to study abroad."
Activists in Canada say at least 50 former Hong Kong protesters lodged asylum applications before the coronavirus pandemic ended most international travel.
Hundreds more have relocated to democratic Taiwan, which under President Tsai Ing-wen has said it will try to accommodate Hong Kongers seeking to escape with freedoms sliding at home.
Full coverage: Straits Times
Asian stocks set for best weekly gain in nine years, ECB stimulus boosts euro; U.S. jobs eyed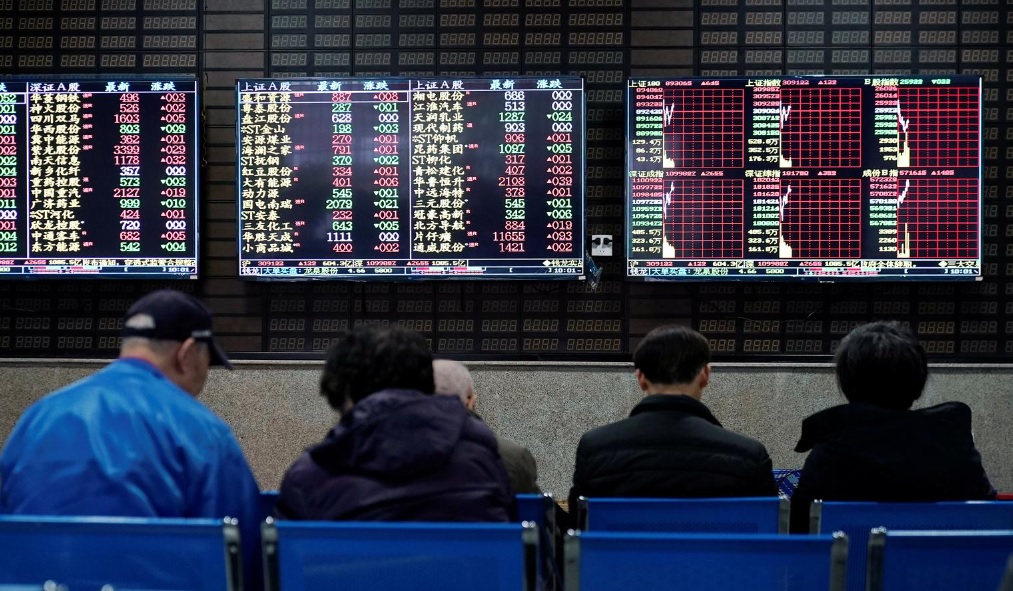 SYDNEY (Reuters) – Asian stocks erased early losses on Friday and were poised for their biggest weekly rise since 2011 while the euro hovered near a 1-1/2 month high as Europe's central bank surprised with more stimulus, fuelling hopes for a global rebound.
The market was a bit choppy as some investors chose to take profits ahead of Friday's nonfarm payrolls data, which is expected to show further deterioration in the U.S. jobs market.
MSCI's broadest index of Asia-Pacific shares outside of Japan rose 0.1%, reversing early losses to stay near a 12-week top.
The index is up about 6.5% this week, on track for its best weekly showing since December 2011.
South Korea's KOSPI .KS11 was among the best performers on Friday, up 0.7% while Australia's benchmark index and Japan's Nikkei .N225 each added 0.1%.
Chinese shares were still in red with the blue-chip index off 0.3%.
Full coverage: Reuters
India-China standoff talks will focus on troops returning to 'pre-dispute' positions: experts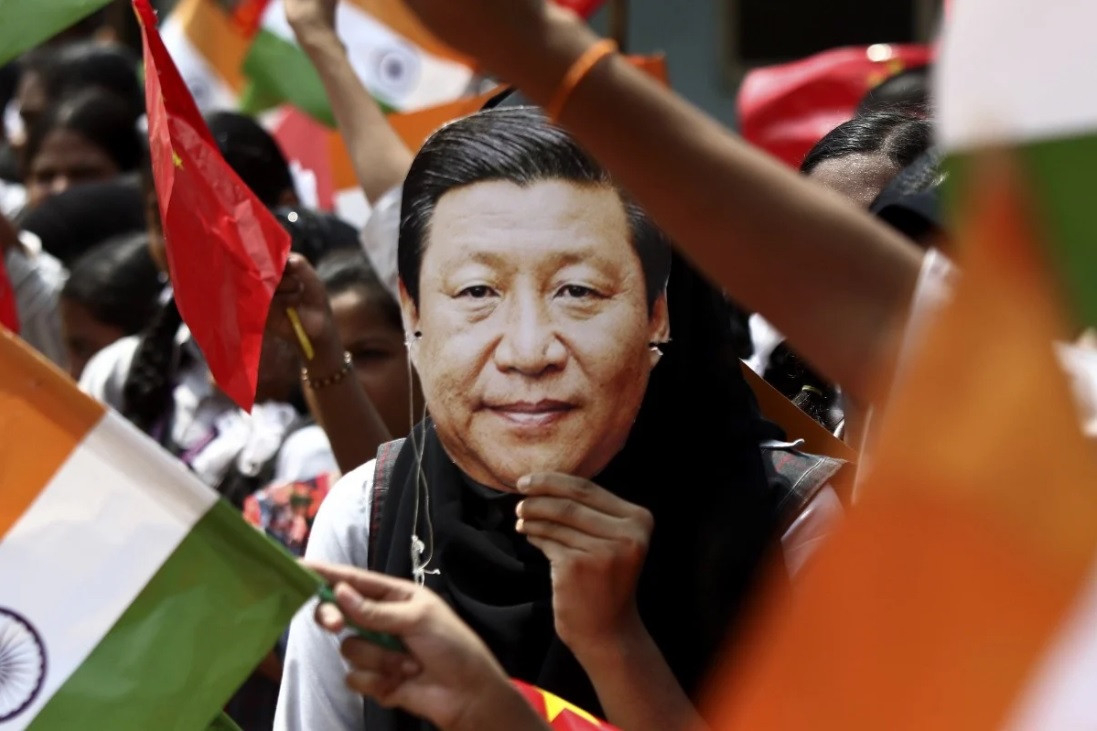 When India's top military officials meet their counterparts from China on Saturday to resolve the latest face-off between troops high in the Himalayas, they are likely to urge all troops to return to their pre-dispute positions, said Indian military experts.
But they should also aim to seek clarity on sovereignty along their 3,488km undemarcated border known as the Line of Actual Control (LAC), to prevent flare-ups from recurring, said Lieutenant General (Ret) D.S. Hooda, who previously led the Northern Army Command that oversees India's borders with Pakistan and China.
Hooda, who was speaking at a webinar organised by the New Delhi-based Institute for Chinese Studies on Wednesday, said one option to ease current tensions was to have a moratorium on patrolling in contested areas, as had been done in the past.
But what complicated the current talks was that there was seemingly no cause for Chinese "violence" this time, said Hooda. Soldiers from both sides have been injured from fist fights and stone-throwing.
Previous standoffs had been sparked by disagreements over the building of border infrastructure, among other things.
"We were absolutely clear [then] of the red lines and demands of two sides. One wanted to build, the other said no. Therefore, we knew the steps towards resolution. I am not sure we know that in this case," said Hooda, warning of a protracted stand-off.
Full coverage: South China Morning Post
As coronavirus sinks global demand, China's exporters go online to tap domestic market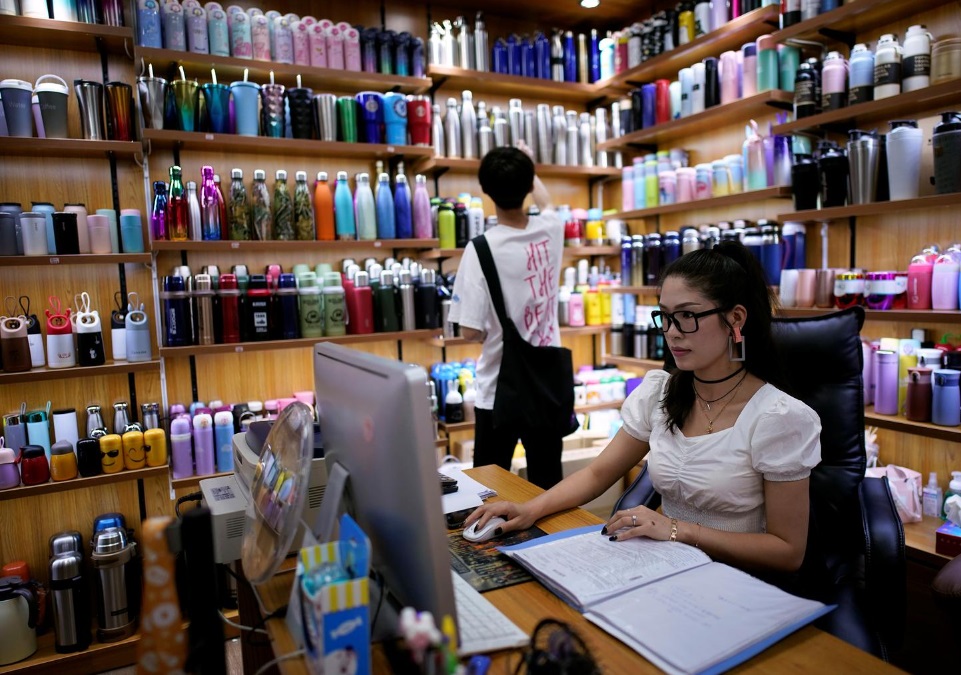 YIWU, China/SHANGHAI (Reuters) – At this time of the year, Deng Jinling would normally be welcoming foreign buyers to her vacuum flask showroom or cramming her goods into containers to be shipped to customers in the United States.
The coronavirus outbreak has changed all that.
Now desperate exporters are turning to the domestic market, and they are seeking out e-commerce and even social media mobile apps to lift their fortunes.
Stuck with unsold stock and cancelled export orders, Deng has laid off both her sales staff and 80 factory workers, and has since March begun seeking local customers on Chinese e-commerce platforms, paying livestreaming stars to market her products.
Her business, Lucky Bird, is one of thousands of Chinese exporters and manufacturers of mass market goods from lamps to blankets who are now counting on the domestic market after the pandemic slammed overseas demand.
An official China manufacturing survey this week suggested any recovery is months away, with export orders in May shrinking for the fifth straight month.
Full coverage: Reuters
About 3,800 companies closed down in April; expect uptick in coming months: Chee Hong Tat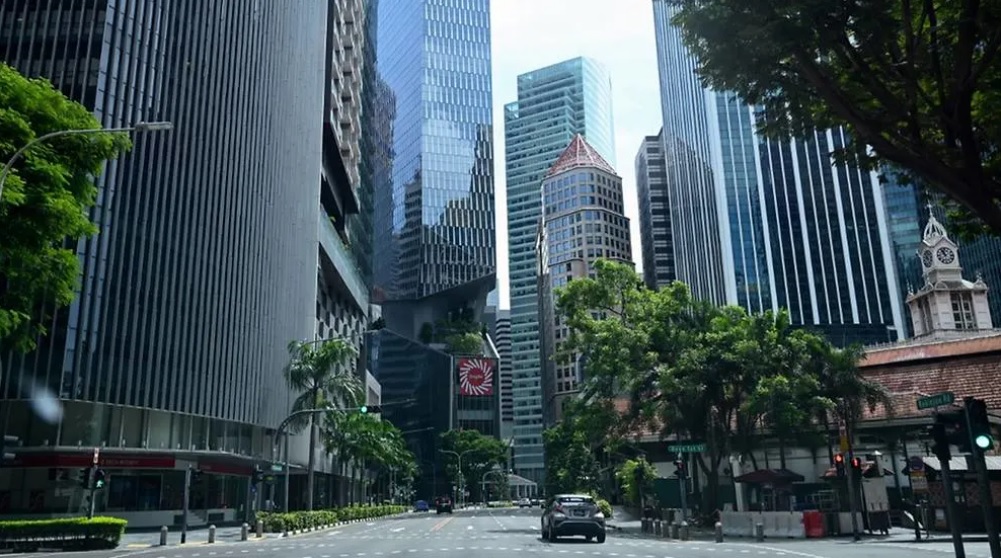 SINGAPORE: About 3,800 companies closed down in April, comparable to the average of 3,700 recorded in the same month over the past five years, said Senior Minister of State for Trade and Industry Mr Chee Hong Tat on Thursday (Jun 4).
However, business cessation could see an "uptick" in the coming months as the COVID-19 pandemic continues to put a severe strain on the Singapore economy.
The formation of new businesses will remain subdued for the same reason, he said in Parliament.
About 3,800 business entities were set up in April, nearly a third lower than the average of 5,500 seen in the same period between 2015 and 2019. The fall was across most sectors.
Mr Chee said the coronavirus pandemic is set to weigh on many sectors in the economy for the rest of the year.
This includes outward-oriented sectors such as wholesale trade, which will be adversely affected by the global economic slowdown.
Full coverage: CNA