WORLDWIDE : HEADLINES 
S&P 500 to swallow Tesla in one gulp; shares surge 
Tesla Inc shares jumped 4% in extended trade on Monday after S&P Dow Jones Indices said it would add one of Wall Street's most valuable companies to the S&P 500 index all at once on Dec. 21.
Adding Elon Musk's Tesla to Wall Street's most followed benchmark will force index funds to buy about $73 billion worth of its shares, S&P Dow Jones Indices said.
The electric car maker's stock has surged over 40% since Nov. 16, when it was announced Tesla would join the index.
At that time, S&P Dow Jones Indices said it would consult investors about whether to potentially add Tesla in two tranches a week apart to make the addition easier to handle for index funds.
"In its decision, S&P DJI considered the wide range of responses it received, as well as, among other factors, the expected liquidity of Tesla and the market's ability to accommodate significant trading volumes on this date," S&P Dow Jones Indices said in a media statement.
With a stock market value around $550 billion, Tesla will be among the most valuable companies ever added to the index. Tesla will account for just over 1% of the S&P 500.
Full coverage: REUTERS  
Asian factories continue recovery from COVID-19 woes as China booms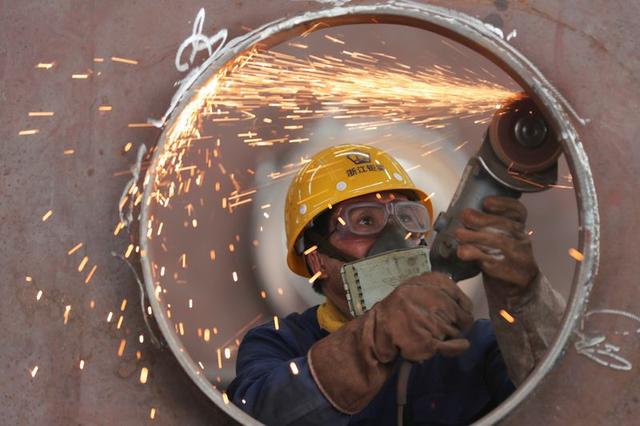 TOKYO  – Asian factories continued to recover steadily in November thanks to a boom in economic powerhouse China, private surveys showed on Tuesday, offering hope the region was shaking off the drag from the COVID-19 crisis.
But a global resurgence in coronavirus infections has made the outlook highly uncertain, keeping governments and central banks under pressure to maintain or ramp up their massive stimulus programmes, analysts say.
China's factory activity accelerated at the fastest pace in a decade in November, a private survey showed on Tuesday, a sign the world's second-largest economy is recovering to pre-pandemic levels.
The upbeat findings were in line with an official survey that showed activity at Chinese factories expanded at the fastest pace in more than three years in November, with growth in the services sector hitting a multi-year high.
"Manufacturing continued to recover and the economy increasingly returned to normality as (the) fallout from the domestic COVID-19 epidemic faded," said Wang Zhe, senior economist at Caixin Insight Group.
Full coverage: REUTERS 
WORLDWIDE : FINANCE / MARKETS  
Asian shares open higher following stellar month of gains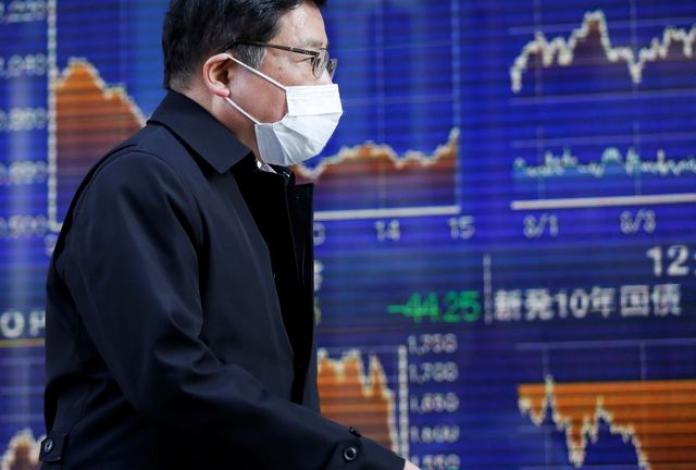 SYDNEY/NEW YORK  – Asian share markets opened slightly higher on Tuesday buoyed by the prospect of a COVID-19 vaccine, reversing the previous day's dips as investors took profits at the end of a record-breaking month.
MSCI's broadest index of Asia-Pacific shares outside Japan added 0.26% on Tuesday after closing the month 9% higher, the best November since 2001. Japan's Nikkei and Australia's S&P/ASX 200 were each 0.9% higher, while South Korea was up 1.4%.
China's blue-chip CSI300 index was 0.72% higher on Tuesday, after data on Monday that pointed to a continued recovery in the world's second-largest economy against the backdrop of the COVID-19 pandemic.
"We've seen clearly a huge wave of liquidity coming to equities in response to the vaccine news and in response to U.S. election news," said Hamish Tadgell, a portfolio manager at SG Hiscock & Company.
"But there are still risks, and as a result we could see the market pull back, I think, particularly as we come into sort of the Christmas period."
Wall Street was weaker on Monday, partly driven by a rebalancing of portfolios, as investors cashed in on gains after a strong month punctuated by updates of COVID-19 vaccines progressing and hopes of a swift economic rebound next year.
Full coverage: REUTERS 
Oil falls as OPEC+ talks delays raise supply concerns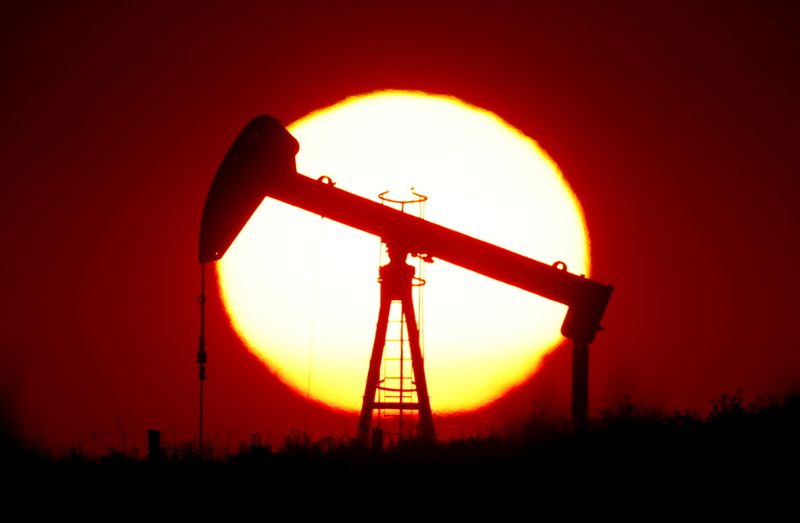 TOKYO  – Oil prices slipped on Tuesday amid concerns over mounting supply after leading producers delayed talks on 2021 output policy that could extend production cuts as the coronavirus pandemic continues to sap fuel demand.
Opening trading for December Brent crude was down 20 cents, or 0.4% at $47.68 a barrel by 0136 GMT, after dropping more than 1% on Monday. West Texas Intermediate was down by 27 cents, or 0.6% at $45.07 a barrel, having dropped 0.4% in the previous session.
Still, both contracts surged around 27% in November, the biggest monthly gains since March after COVID-19 vaccine developments raised hopes of an economic recovery that could boost fuel demand.
OPEC+ delayed talks output policy for next year until Thursday, three sources told Reuters, as key players were still in disagreement on how much oil they should pump amid weak demand.
The grouping, including the Organization of the Petroleum Exporting Countries (OPEC), Russia and other allies, had been scheduled to hold its meeting on Tuesday after discussions of key ministers on Sunday failed to reach a consensus.
Full coverage: REUTERS 
Dollar sellers return with an eye on the Fed 
SYDNEY  – The dollar was under pressure on Tuesday, after closing out its worst month since July with a little bounce and as investors reckon on even more U.S. monetary easing.
The risk-sensitive Australian and New Zealand dollars clawed back some of Monday's losses, each rising roughly 0.2% early in the Asia session, although both remained just below milestone peaks hit a day ago. [AUD/]
The euro rose 0.1% but kept shy of $1.20, while sterling held on to gains made against the dollar as traders cling to hopes for a Brexit trade deal before the year's end.
Investors are heavily short dollars as optimism about promising vaccine trials drives buying of riskier currencies and higher yielding assets outside the United States.
Even worries about rising coronavirus cases have not offered too much support to the greenback, as speculation grows that the Federal Reserve might act to support the economy through a tough winter before vaccinations can turn the tide on the pandemic.
Full coverage: REUTERS