WORLDWIDE : HEADLINES 
Australia's economy rebounds sharply in third-quarter from COVID-19 recession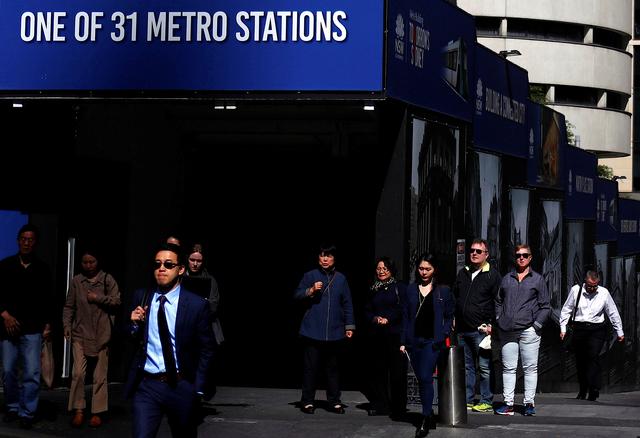 SYDNEY  – Australia's economy rebounded sharply in the third quarter from a coronavirus-induced recession as consumer spending surged though the country's top central banker signalled monetary policy will stay accommodative for a while.
Data out earlier showed the A$2 trillion ($1.5 trillion) economy expanded by a bigger than expected 3.3% in the September quarter, following a 7% contraction in June, as the country largely got COVID-19 under control.
The rebound was led by household spending, which rose 7.9%, driven by massive fiscal and monetary stimulus since March.
The Australian dollar briefly hit a day's high of $0.7389.
Economic growth is expected to be "solidly positive" in the December quarter as well, Reserve Bank of Australia (RBA) Governor Philip Lowe said, underscoring the country's success in curbing the pandemic.
Full coverage: REUTERS  
Trading in shares of Chinese smartphone maker Xiaomi halted: HKEx 
HONG KONG  – Trading in shares of Chinese smartphone maker Xiaomi Corp was halted on Wednesday, according to a notice from the Stock Exchange of Hong Kong.
It gave no further details on the suspension.
Xiaomi has raised $3.91 billion as part of a deal that includes Hong Kong's largest top-up placement, according to a term sheet seen by Reuters.
Full coverage: REUTERS 
WORLDWIDE : FINANCE / MARKETS  
Asian shares edge lower but stimulus, vaccine hopes provide support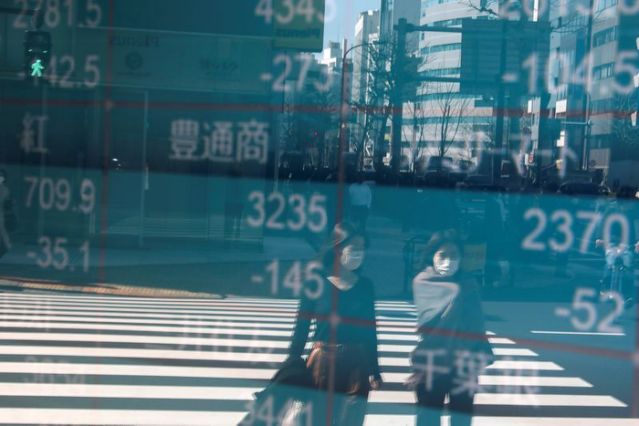 TOKYO/NEW YORK  – Asian shares shed early gains from a strong Wall Street lead on Wednesday, as some investors booked profits on a stellar run to record highs, but hope for additional U.S. economic stimulus and a coronavirus vaccine kept market sentiment well supported.
MSCI's broadest index of Asia-Pacific shares outside Japan fell 0.06%, pulling back from last week's all-time high. Australian stocks erased early gains and fell 0.38%.
Shares in China fell 0.22%. Tokyo stocks fell 0.17% after setting a new 29-year high. South Korean shares bucked the trend and rose 1.11% due to signs of an increase in semiconductor demand.
U.S. stock futures declined 0.4% following a record closing high for Wall Street shares.
Benchmark U.S. Treasury yields eased slightly but remained near a three-week high as Republicans and Democrats submitted proposals for economic stimulus in a bid to pass a bill some time this month.
Analysts say further downside for global equities is likely limited, with major uncertainties surrounding the outlook now fading.
Full coverage: REUTERS 
Dollar hovers near 2-1/2 low as traders eye U.S. stimulus talks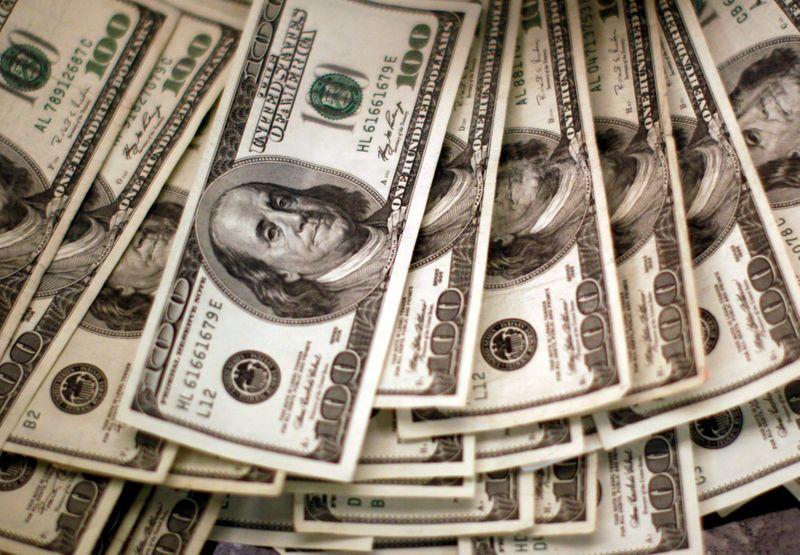 TOKYO  – The dollar stayed near a 2 1/2-year low on Wednesday as investors cautiously eyed developments in talks about further fiscal stimulus from the United States, while risk currencies held onto gains on improving risk appetite.
Against major currencies, the dollar index fell 0.7% to 91.318, having hit its lowest level since late April 2018 of 91.263 overnight.
The Euro and the Kiwi steadied after an overnight jump to their 2 1/2-year highs as the dollar broadly weakened.
U.S. Treasury Secretary Steve Mnuchin and House of Representatives Speaker Nancy Pelosi held stimulus talks for the first time since the election, while a bipartisan group of senators and House members proposed $908 billion worth of coronavirus relief measures.
Full coverage: REUTERS 
Oil prices drop on U.S. stock build, delay in OPEC+ meeting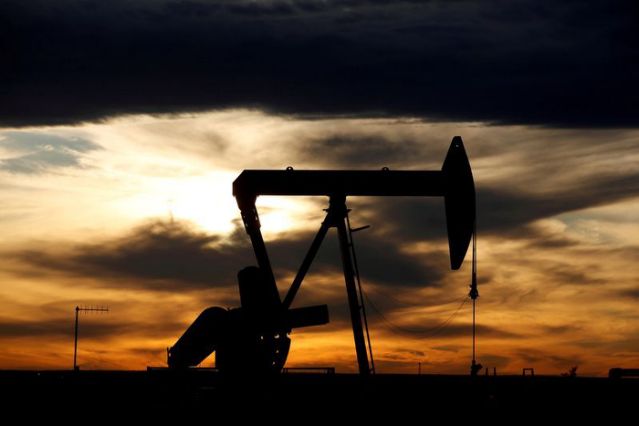 SINGAPORE  – Oil prices extended losses on Wednesday, hit by a surprise build in oil inventories in the United States and as OPEC and its allies left markets in limbo by delaying a formal meeting to decide whether to increase output in January.
Brent crude oil futures were down by 27 cents, or 0.6%, at $47.15 a barrel by 0131 GMT, while West Texas Intermediate crude was down by 29 cents, or 0.7%, at $44.26.
Industry data from the American Petroleum Institute showed U.S. crude inventories rose by 4.1 million barrels last week, compared with analysts' expectations in a Reuters poll for a draw of 2.4 million barrels.
The numbers came after the Organization of the Petroleum Exporting Countries (OPEC), Russia and other allies, a group known as OPEC+, postponed talks on next year's oil output policy to Thursday from Tuesday, sources said.
Full coverage: REUTERS