WORLDWIDE : HEADLINES  
The new black gold? Big Oil bets on retail networks in an electric era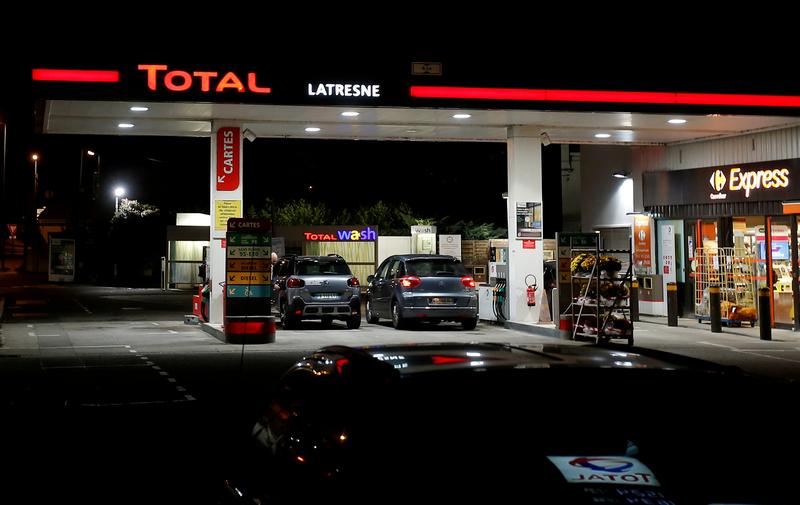 LONDON  – For Big Oil, coffee and chocolate could be the new black gold.
Under pressure from investors and governments alike to cut emissions, major European oil companies are ploughing billions into renewable energy but are struggling to craft business plans that promise the returns shareholders have come to expect.
Europe's big oil firms, however, have another card to play: their vast global networks of filling stations.
BP, Royal Dutch Shell and Total all say they are betting on higher profits from sales of groceries and snacks at their retail networks, which will still be an essential port of call for motorists in an electric era.
Paying at the pump to fill up with petrol may only take a few minutes, but even with the fastest electric vehicle (EV) chargers, customers would have at least 10 to 15 minutes to kill – plenty of time to grab a coffee and do some shopping.
While the so-called marketing operations of big oil firms – retail sales of fuel, lubricants, groceries and TV dinners – usually contribute a smaller slice of profits than oil and gas production, they typically have higher margins.
The renewable energy and power businesses oil companies are moving into, however, tend to have lower returns on investment, making it important for firms such as BP and Shell to find ways to boost their overall returns in low-carbon economies.
Full coverage: REUTERS  
BOJ's Suzuki says central bank should allow yield curve to steepen more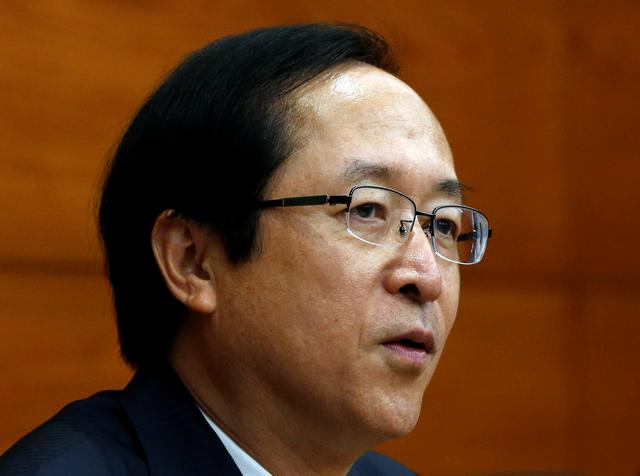 TOKYO  – Bank of Japan (BOJ) board member Hitoshi Suzuki said on Thursday the central bank should allow super-long bond yields to rise moderately as part of efforts to make its stimulus programme sustainable.
Under its yield curve control policy, the BOJ seeks to keep short-term interest rates at around -0.1% and 10-year bond yields at around zero as part of efforts to revive the economy with low borrowing costs.
But years of ultra-low rates have strained financial institutions' profits, stoking fears that they may not earn enough to boost lending and help support the economy.
"Allowing the super-long end of the yield curve to steepen moderately, while keeping 10-year bond yields around zero, would help financial institutions earn more profits," Suzuki told business leaders in Fukushima, northeastern Japan.
"As such, this will be desirable from the standpoint of maintaining financial system stability, as our monetary easing is prolonged," he said.
Suzuki also said the BOJ must seek to make its policy framework "sustainable and flexible", including its purchases of risky assets such as exchange-traded funds.
Full coverage: REUTERS   
WORLDWIDE : FINANCE / MARKETS  
Oil drops as OPEC+ resume talks on output cut extension after impasse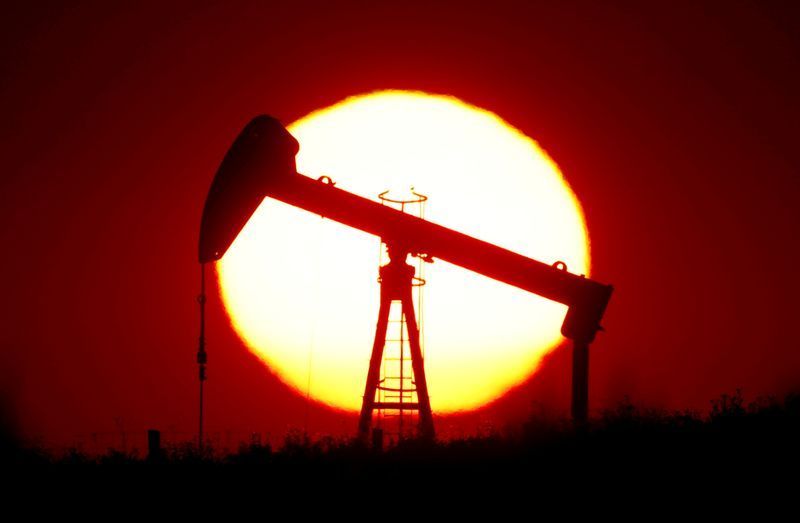 TOKYO  – Oil prices fell on Thursday as producers including Saudi Arabia and Russia locked horns over the need to extend record production cuts set in place in the first wave of the COVID-19 pandemic.
Brent crude was down 15 cents, or 0.3%, at $48.10 a barrel by 0155 GMT, after gaining 1.8% on Wednesday. U.S. oil was down 17 cents, or 0.4%, at $45.11 a barrel, having ended 1.6% higher the previous session.
The Organization of the Petroleum Exporting Countries (OPEC) and Russia are resuming discussions on Thursday to agree on policies for 2021 after earlier talks produced no compromise on how to tackle weak oil demand amid a new coronavirus wave.
OPEC and allies, in the group known as OPEC+, had been widely expected to roll over oil cuts of 7.7 million barrels per day, or 8 percent of global supplies, at least until March 2021.
Full coverage: REUTERS   
Asian shares mixed, U.S. dollar near two-and-half year lows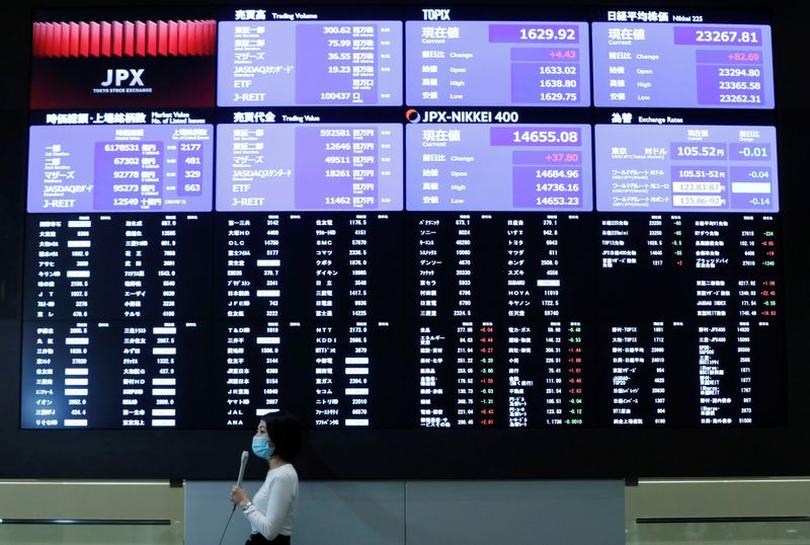 SYDNEY  – Asian shares were mixed on Thursday after a choppy day of Wall Street trade, thanks in part to a disappointing U.S. jobs report, while the greenback languished near 2-1/2 year lows on growing optimism of a coronavirus vaccine.
Britain became the first Western country to approve a COVID-19 vaccine, with 800,000 doses of the Pfizer and BioNTech vaccine available for those at high risk starting next week.
The U.S. Food and Drug Administration is holding its advisory committee meeting next week, while New York Governor Andrew Cuomo has said the state's first delivery, enough for 170,000 residents, is expected on Dec. 15.
Hopes that the pandemic, which has so far killed nearly 1.5 million globally, will finally be brought to its knees sparked a risk-on rally in currency markets with Australian and New Zealand dollars advancing against their U.S. counterpart.
The dollar index slipped to 2 1/2-year low of 90.987 on Wednesday and last stood at 91.048. [FRX/]
"Currency investors are taking on more risk following the latest vaccine breakthroughs, options show," Morgan Stanley said in a note.
Hopes of a fiscal support package in the United States also boosted investor optimism.
Full coverage: REUTERS    
Dollar wallows near two-and-a-half-year low on vaccine, stimulus optimism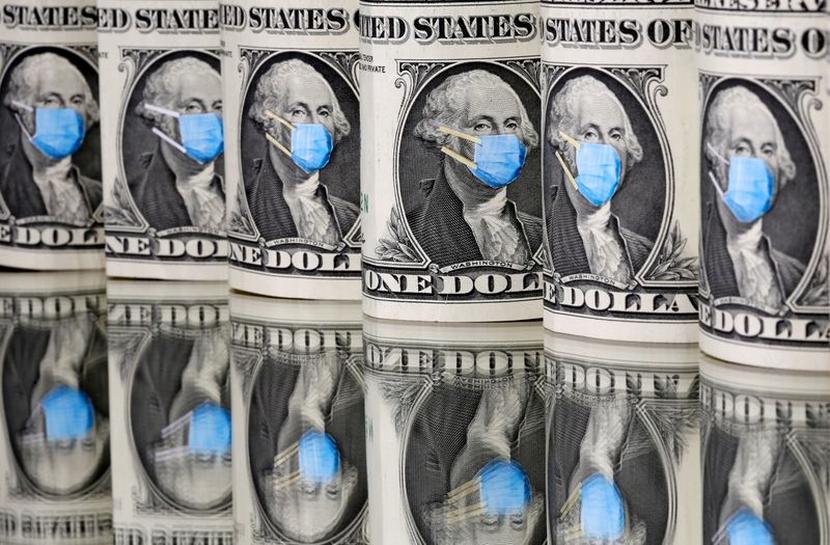 TOKYO – The dollar licked wounds near a 2 1/2-year low against a basket of major currencies on Thursday as investors wagered that more economic stimulus from Washington and the expected start of COVID-19 vaccinations would support riskier assets.
Although Republicans and Democrats in U.S. Congress remained unable to reach agreement on fresh relief for a pandemic-hit U.S. economy, there were early signs that a $908 billion bipartisan proposal could be gaining traction.
Investors expect lawmakers to reach a deal eventually with the two parties also facing a Dec. 11 deadline to pass a $1.4 trillion budget or risk a shutdown of the government.
Britain on Wednesday approved a COVID-19 vaccine developed by Pfizer and BioNTech and said it would start vaccinating those most at risk early next week.
The optimism helped to boost the euro despite widespread expectations the European Central Bank will enhance its quantitative easing next week.
The common currency fetched $1.2113, having reached its loftiest level since late April 2018 in the previous day's trade.
The dollar index slipped to 2 1/2-year low of 90.987 on Wednesday and last stood at 91.040.
Full coverage: REUTERS