WORLDWIDE : HEADLINES 
China securities regulator says NYSE delistings 'political', impact 'limited'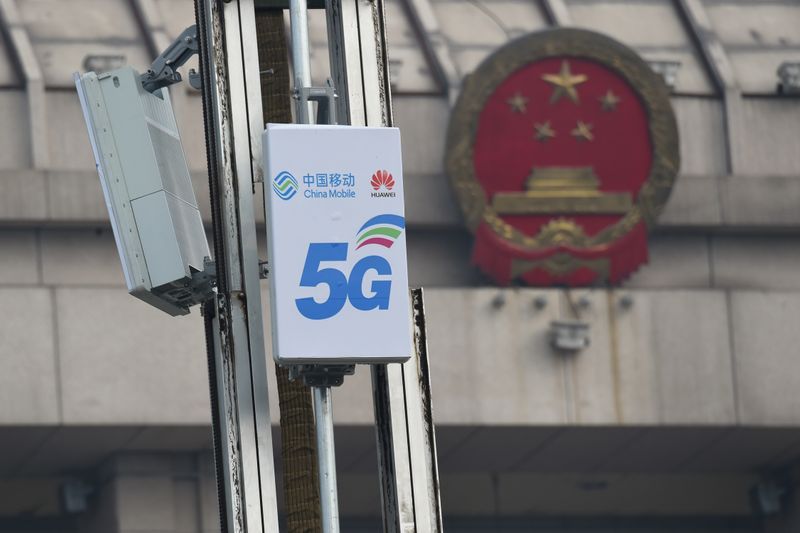 SHANGHAI – China's securities regulator on Sunday said New York Stock Exchange (NYSE) plans to delist three Chinese telecom firms are "political" and that the impact will be "limited".
The NYSE on Thursday said it would delist China Mobile Ltd, China Unicom Hong Kong Ltd and China Telecom Corp Ltd following President Donald Trump's move in November to bar U.S. investment in 31 firms that Washington says are owned or controlled by the Chinese military.
The China Securities Regulatory Commission, in a question and answer posted on its official website, said the plans are "politically motivated".
The move "completely disregards the actual situation of the relevant companies and the legitimate rights and interests of global investors and severely undermines normal market rules and order," the Chinese regulator said.
The overall scale of the American Deposit Receipts listed by the three companies is small, it said, with a total market value of less than 20 billion yuan ($3.07 billion), or 2.2% of the total equity of the three firms.
"Even if delisted, the direct impact on the companies' development and market operation is quite limited," the regulator said.
China's commerce ministry said on Saturday it will take "necessary measures" to safeguard the interests of Chinese companies.
Full coverage: REUTERS  
China's Dec factory activity growth slows, higher costs hit firms 
BEIJING – Activity in China's factory sector rose in December as the world's second-largest economy sustained its recovery to pre-pandemic levels, a business survey showed on Monday, however, increasing cost pressures slowed the pace of expansion.
The Caixin/Markit Manufacturing Purchasing Managers' Index (PMI) fell to 53.0 from November's 54.9, with the gauge staying well above the 50-level that separates growth from contraction but missing expectations and easing to the softest pace in three months.
Analysts polled by Reuters had forecast the headline reading would slip to 54.8.
China's vast industrial sector has staged an impressive recovery from the coronavirus shock thanks to surprisingly strong exports. The economy is expected to expand around 2% for the whole of 2020 – the weakest pace in over three decades but much stronger than other major economies still struggling to contain infections.
However, tougher coronavirus control measures in many of its key trading partners in the west could dent industrial demand, weighing on the recovery.
The Caixin PMI reading comes after an official gauge of factory activity, focusing more on larger and state-owned firms, also moderated but remained strong.
Full coverage: REUTERS 
WORLDWIDE: FINANCE / MARKETS 
Asia shares hit record, Nikkei restrained by risk of Tokyo virus curbs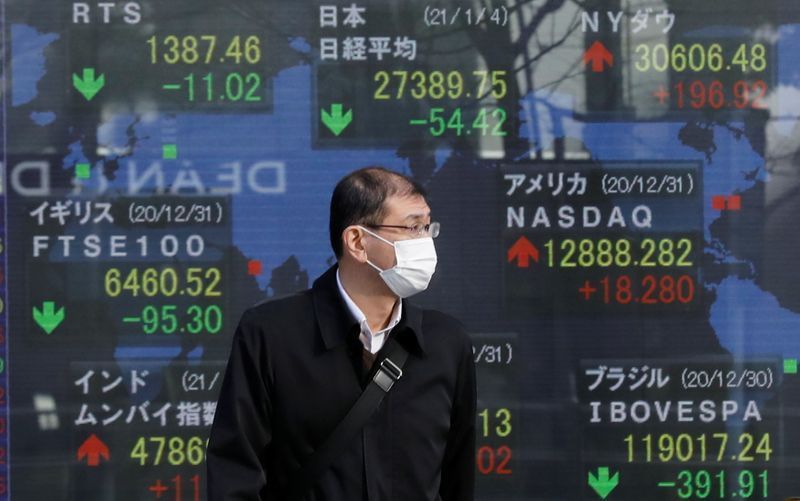 SYDNEY – Asian share markets resumed their ascent on Monday as investors pinned their hope on vaccines to eventually deliver a global economic upturn, even as a possible tightening in virus rules for Tokyo pulled Japanese stocks off 30-year highs.
After a slow start, MSCI's broadest index of Asia-Pacific shares outside Japan swung 0.8% higher to hit another all-time peak.
South Korea climbed 2% to a record, led by the chip and auto sectors, while Chinese blue chips added 0.3%.
E-Mini futures for the S&P 500 were steady after also touching a record high. EUROSTOXX 50 futures were flat, while FTSE futures rose 0.4%.
Investors are still counting on central banks to keep money cheap while coronavirus vaccines help revive the global economy over time, though much of that optimism is already priced in and the virus still spreading.
Japan's Nikkei shed early gains to fall 0.4% after Prime Minister Yoshihide Suga confirmed the government was considering a state of emergency for Tokyo and three surrounding prefectures.
Investors are cautiously watching runoff elections in Georgia for two U.S. Senate seats on Tuesday that will determine which party controls the Senate.
Full coverage: REUTERS 
Oil prices slip after OPEC warns of downside risks to demand in first-half 2021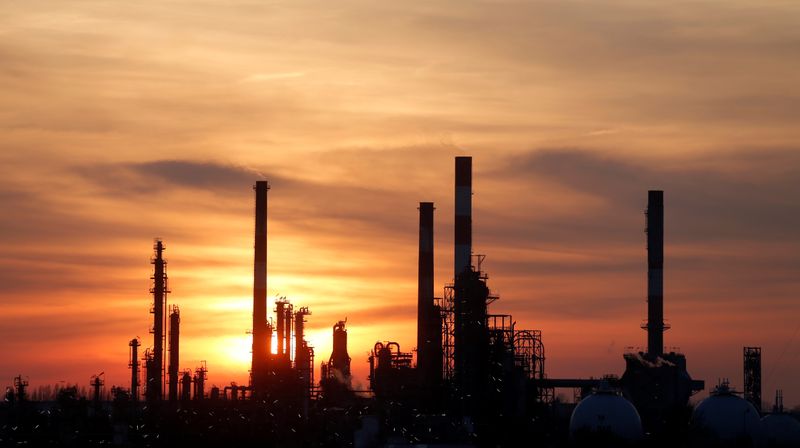 SINGAPORE – Oil prices edged lower on Monday, the first day of 2021 trading, ahead of a meeting of OPEC and allied producers to discuss output levels for February with fears for first-half demand seeping into the market as the coronavirus pandemic lingers.
Brent crude for March was at $51.76 a barrel, down 4 cents or 0.08%, by 0038 GMT while U.S. West Texas Intermediate crude for February fell 9 cents, or 0.2%, to $48.43 a barrel.
Mohammad Barkindo, Secretary General of the Organization of the Petroleum Exporting Countries (OPEC), said on Sunday that while crude demand is expected to rise by 5.9 million barrels per day (bpd) to 95.9 million bpd this year, the group sees plenty of downside demand risks in the first half of 2021.
"We are only beginning to emerge from a year of deep investment cuts, huge job losses and the worst crude oil demand destruction on record," he said.
Prices ended 2020 about 20% below 2019's average, still recovering from the impact of global economic lockdown measures imposed to battle COVID-19 that slashed fuel demand, even though the world's major producers agreed record output cuts through the year.
OPEC and allied producers including Russia, a grouping known as OPEC+, decided at a meeting last month to raise output by 500,000 barrels per day in January, anticipating a boost in demand, and agreed to meet every month to review production.
Full coverage: REUTERS 
Dollar slips in to 2021 as investors ride downtrend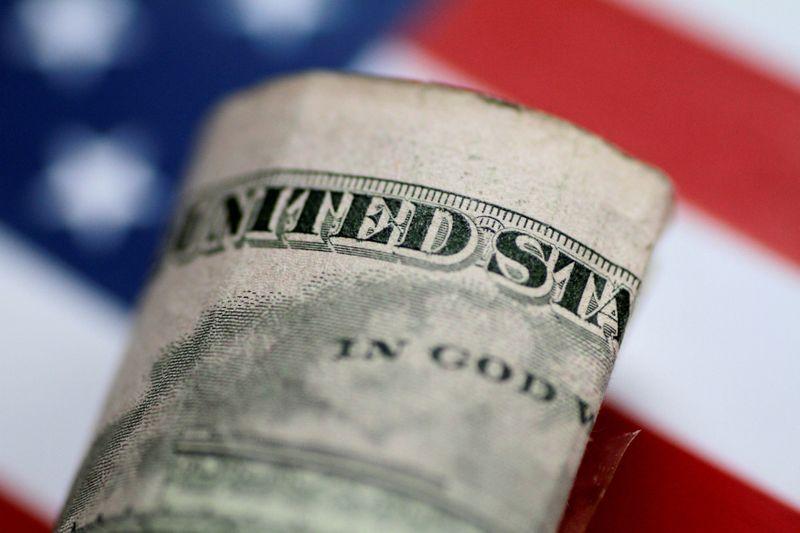 SINGAPORE – The dollar started the new year more or less where it left off – under pressure from investors who reckon low U.S. interest rates and an eventual worldwide recovery from the coronavirus pandemic will make it a laggard against other major currencies.
In early Asia trade on Monday, still thinned by holidays, some short sellers were again adding to bets against the dollar and unwinding a small bounce it enjoyed on the last trading day of 2020 when profit-taking lent support.
The euro rose 0.2% from its New Year's Eve closing level to $1.2244, while a media report that Japan is considering a state of emergency for Tokyo pushed up the yen by about 0.3% to 103.05 per dollar.
Japan's Fuji TV reported an emergency may be declared for as early as this week, as the Japanese capital grapples with record levels of infection. Prime Minister Yoshihide Suga is due to hold a news conference to mark the start of 2021 at 0200 GMT.
That news also unwound what had been small early gains for the Australian and New Zealand dollars, which fell back to around steady by 0045 GMT, with the Aussie at $0.7681 and the kiwi at $0.7181. [AUD/]
Surging coronavirus cases also held back gains in sterling, which was steady at $1.3669 after British Prime Minister Boris Johnson said on Sunday tougher lockdown restrictions were probably on the way as COVID-19.
Still, the Chinese yuan, which has become a favoured vehicle for shorting the dollar as China's economy rebounds impressively, climbed roughly 0.2 to 6.4927 per dollar in offshore trade, close to testing a 2-1/2 year low. [CNY/]
Full coverage: REUTERS