WORLDWIDE : HEADLINES 
Last-minute White House decision opens more Arctic land to oil leasing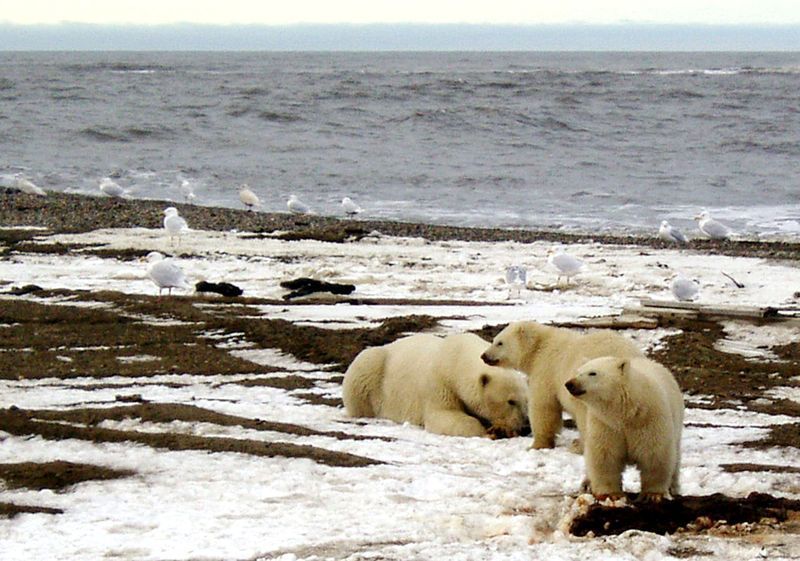 ANCHORAGE, Alaska – U.S. President Donald Trump's administration announced on Monday that it has made final its plan to open up vast areas of once-protected Arctic Alaska territory to oil development.
The U.S. Bureau of Land Management released its plan for the National Petroleum Reserve in Alaska (NPR-A), a 23 million-acre swath of land on the western North Slope. The record, signed by Interior Secretary David Bernhardt on Dec. 21, allows lease sales to proceed under relaxed standards.
The decision is one of a number of pro-drilling actions taken by the Trump administration in its final days. On Wednesday, the bureau is scheduled to auction off drilling rights in the Arctic National Wildlife Refuge on the eastern North Slope.
The plan allows oil development on about 80 percent of the reserve. Under Obama-era rules, about half of the reserve was available for leasing, with the other half protected for environmental and indigenous reasons.
The Trump plan allows leasing in vast Teshekpuk Lake, the largest lake in Arctic Alaska and a haven for migrating birds and wildlife. Teskekpuk Lake has been off-limits to leasing since the Reagan administration.
"We are expanding access to our nation's great energy potential and providing for economic opportunities and job creation for both Alaska Natives and our nation," said Casey Hammond, principal deputy secretary for the Department of the Interior.
Full coverage: REUTERS  
Fed's Mester says policy will stay accommodative for 'quite some time'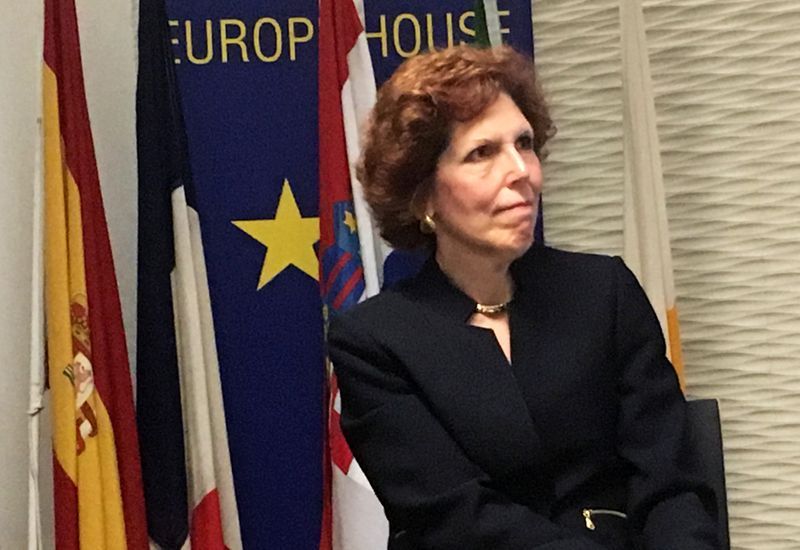 U.S. economic growth could surge later this year if most Americans are vaccinated against the coronavirus, but the gains would unlikely be enough for the Federal Reserve to withdraw its support, Cleveland Fed President Loretta Mester said on Monday.
The economy is likely to struggle in the near term after a rise in coronavirus infections led to more restrictions, both voluntary and mandated, Mester said.
While the "medium" term outlook was more promising, with vaccines likely to help people feel safer doing certain activities, she expects the economy to remain far from the Fed's inflation and full employment goals.
"Monetary policy will need to remain highly accommodative for quite some time because achieving our monetary policy goals is likely to be a journey and not a sprint," Mester said during the annual meeting of the Allied Social Science Associations, which is being held virtually this year.
The policymaker said the recovery is likely to remain uneven, with some sectors recovering more quickly than others. Inflation is not likely to "move up quickly above" the Fed's 2% target, Mester said.
Fed officials vowed at their December meeting to keep interest rates near zero and to continue purchasing about $120 billion a month in government bonds until there is "substantial further progress" in meeting their inflation and employment goals.
Full coverage: REUTERS 
WORLDWIDE : FINANCE / MARKETS 
Oil little changed as investors await OPEC+ decision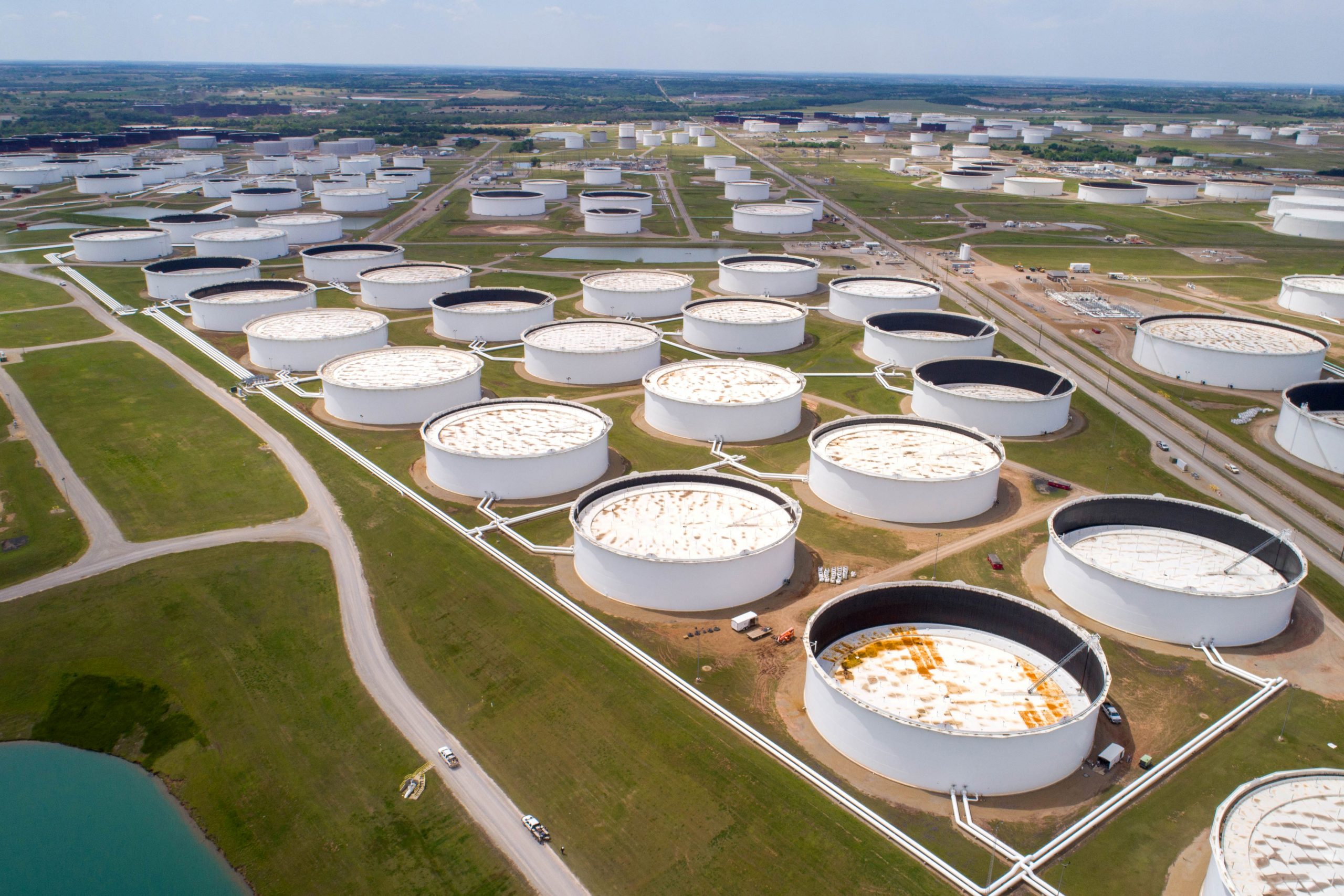 SINGAPORE – Oil prices were little changed on Tuesday after OPEC and allied producers, including Russia, continued deadlocked talks on February output while fuel demand concerns lingered on amid new COVID-19 lockdowns.
Brent crude futures for March rose 8 cents, or 0.2%, to $51.17 a barrel by 0206 GMT, while U.S. West Texas Intermediate crude for February was at $47.74 a barrel, up 12 cents, or 0.3%.
Both contracts fell more than 1% on Monday after the Organization of the Petroleum Exporting Countries and its allies, a group known as OPEC+, failed to agree on February's oil output levels.
Saudi Arabia argued against pumping more because of new lockdowns while Russia led calls for higher production, citing recovering demand.
OPEC+ will resume talks on Tuesday.
"OPEC+ drama is of course steering the latest oil price downgrade, but the heavier hand is likely the still unknown impact of the new strain on economic activity and travel – both factors that warrant a belated mini-price correction after the winter holidays," said Louise Dickson, oil markets analyst at Rystad Energy.
Rising tensions in the Middle East supported oil prices.
Full coverage: REUTERS 
Asian stocks fall amid concern about Georgia Senate vote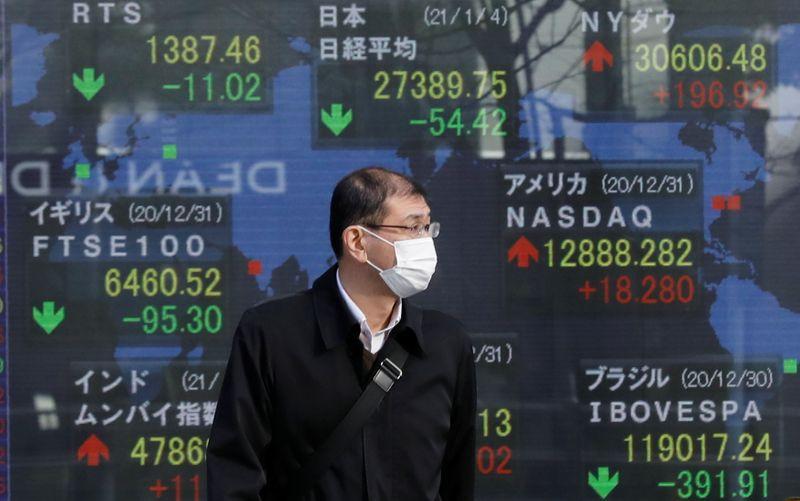 TOKYO – Asian shares fell on Tuesday amid uncertainty about Senate runoffs in Georgia, which could have a big impact on incoming U.S. President Joe Biden's economic policies.
MSCI's broadest index of Asia-Pacific shares outside Japan fell 0.34%, pulling back from a record high hit in the previous session. Australian stocks fell 0.44%. Chinese shares erased early losses and rose 0.26%.
Japanese shares lost 0.25% after a media report that the government will curb business hours in Tokyo and surrounding cities from Thursday.
U.S. S&P 500 stock futures edged up 0.24%.
Oil futures rose slightly in cautious trade as investors awaited a meeting later on Tuesday where major crude producers are set to assess output levels for February.
In the United States, control of the Senate is at stake with Tuesday's dual runoff elections in Georgia.
A Democratic victory in both races could tip control of the Senate away from Republicans, but both contests are very tight and the results may not be immediately known, which could lead to a repeat of the chaotic vote re-counts after the U.S. presidential election last year.
The Dow Jones Industrial Average fell 1.27%, the S&P 500 lost 1.49%, while the tech-heavy Nasdaq dropped by 1.48%.
Full coverage: REUTERS 
Dollar gets respite as virus surge, Georgia runoffs curb risk sentiment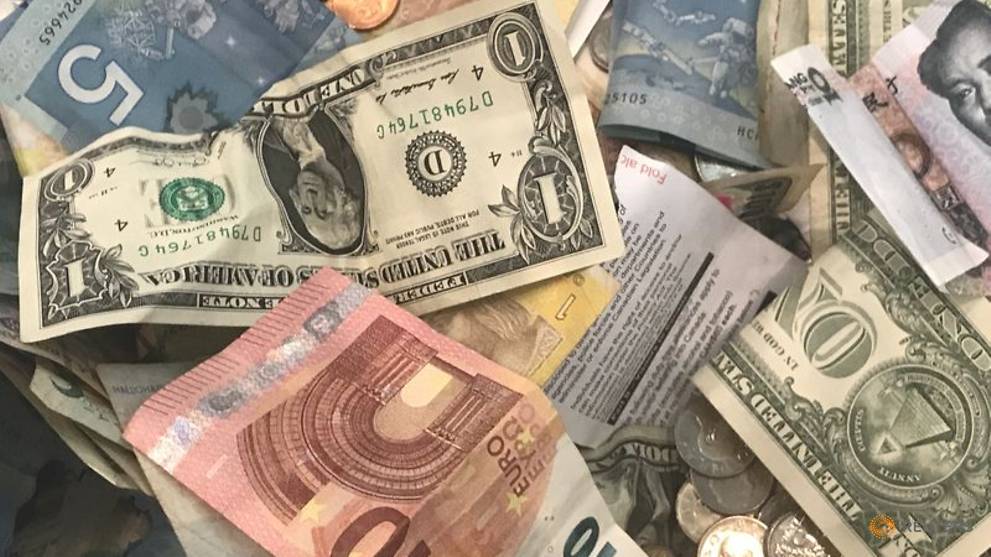 TOKYO – The dollar found support as concerns about surging COVID-19 cases and uncertainty about U.S. runoff elections in Georgia fueled demand for safer assets.
The greenback held gains from overnight in early Asian trading on Tuesday after U.S. stocks retreated from record highs at the start of the new year.
The British pound was under pressure as Prime Minister Boris Johnson ordered a nationwide lockdown to try and slow a fast-spreading coronavirus variant.
Sterling was little changed at $1.3572 early in the Asian session. It slid 0.73% on Monday, the most since Dec. 10, after earlier rising to $1.3703, a level not seen since May 2018.
The dollar index was flat at 89.865 after rebounding Monday from a 2-1/2-year low of 89.415.
"The dollar will continue to trade with the general risk sentiment," said Shinichiro Kadota, senior currency strategist at Barclays Capital in Tokyo.
The dollar has seen some buying amid an increase in COVID cases and ahead of key U.S. Senate elections, he said, but ultimately "generally positive risk sentiment should continue this year, and with that dollar continues to weaken against riskier currencies."
The fate of U.S. President-elect Joe Biden's agenda, including rewriting the tax code, boosting stimulus and infrastructure spending, hinges firmly on Tuesday's twin Senate races in the battleground state of Georgia that will determine control of the chamber.
Full coverage: REUTERS