WORLDWIDE : HEADLINES  
Facebook faces U.S. lawsuits that could force sale of Instagram, WhatsApp 
WASHINGTON/PALO ALTO  – Facebook Inc could be forced to sell its prized assets WhatsApp and Instagram after the U.S. Federal Trade Commission and nearly every U.S. state filed lawsuits against the social media company, saying it used a "buy or bury" strategy to snap up rivals and keep smaller competitors at bay.
With the filing of the twin lawsuits on Wednesday, Facebook becomes the second big tech company to face a major legal challenge this year after the U.S. Justice Department sued Alphabet Inc's Google in October, accusing the $1 trillion company of using its market power to fend off rivals.
The lawsuits highlight the growing bipartisan consensus to hold Big Tech accountable for its business practices and mark a rare moment of agreement between the Trump administration and Democrats, some of whom have advocated breaking up both Google and Facebook.
The complaints on Wednesday accuse Facebook of buying up rivals, focusing specifically on its previous acquisitions of photo-sharing app Instagram for $1 billion in 2012 and messaging app WhatsApp for $19 billion in 2014.
Federal and state regulators said the acquisitions should be unwound – a move that is likely to set off a long legal challenge as the deals were cleared years earlier by the FTC.
Full coverage: REUTERS 
Sony to buy AT&T's anime business for $1.18 billion to expand global footprint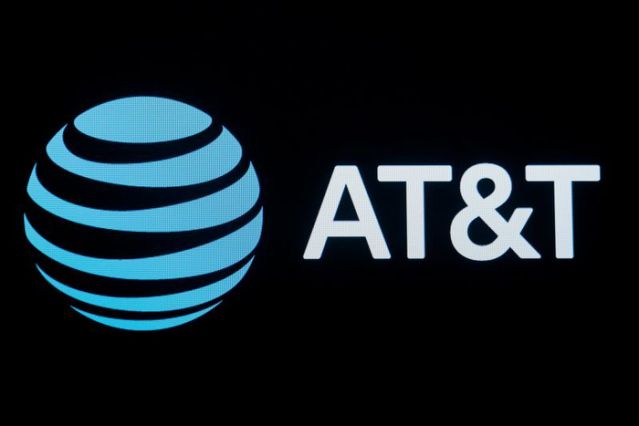 TOKYO/NEW YORK  -Sony Corp will buy AT&T Inc's animation business Crunchyroll for $1.175 billion, the two companies said on Thursday, as the Japanese electronics conglomerate aims to beef up its entertainment content and distribution businesses.
The deal will give Sony access to Crunchyroll's 3 million paying subscribers across more than 200 countries and regions, helping Sony compete more globally with entertainment giants such as Netflix.
Sony's Funimation Global Group, a U.S. animation distributor with 1 million paying subscribers, will own Crunchyroll, currently part of AT&T's WarnerMedia segment.
AT&T has been looking to monetize its non-core assets since CEO John Stankey took over in June. The latest deal will allow it to invest in other focuses of WarnerMedia, including content creation and gaming.
Despite Crunchyroll's loyal following among anime fans, AT&T felt the anime streaming service was too niche for the broader audience its streaming service HBO Max wants to pursue, a source familiar with the company said.
The proceeds will be paid in cash at closing, AT&T and Sony said refini.tv/2KaukIU.
Full coverage: REUTERS 
WORLDWIDE : FINANCE / MARKETS  
Wall Street ends lower on stimulus uncertainty, Facebook weighs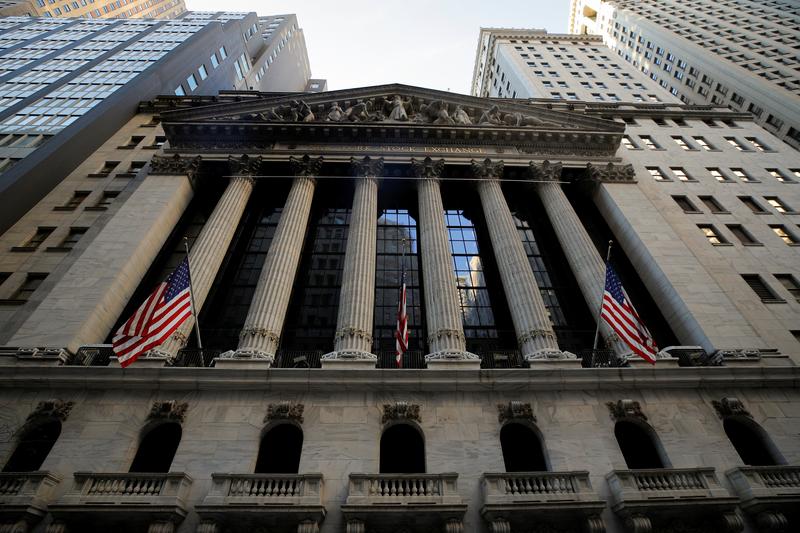 NEW YORK  – U.S. stocks closed lower on Wednesday, retreating from record levels as investors grew discouraged over the halting progress of economic stimulus talks, while a drop in Facebook shares provided an additional drag.
Investors are banking on a long-awaited relief package to help buttress an economy battered from the COVID-19 pandemic and related lockdowns that has led to millions of layoffs and overwhelmed the healthcare system.
U.S. Senate Majority Leader Mitch McConnell said lawmakers were still looking for a path toward an agreement on COVID-19 aid, as the U.S. House of Representatives prepared to vote on a one-week funding bill to provide more time for a deal.
"We have been in a significant tug-of-war between vaccine news and virus news, and the vaccine news has won," said Art Hogan, chief market strategist at National Securities in New York.
"The tie-breaker in that tug of war has certainly been the potential for stimulus getting out of this Congress before they head home for the holiday," he added.
The Dow Jones Industrial Average fell 105.07 points, or 0.35%, to 30,068.81, the S&P 500 lost 29.43 points, or 0.79%, to 3,672.82 and the Nasdaq Composite dropped 243.82 points, or 1.94%, to 12,338.95.
Full coverage: REUTERS 
Pound drops as Brexit impasse unsettled after Johnson-von der Leyen meeting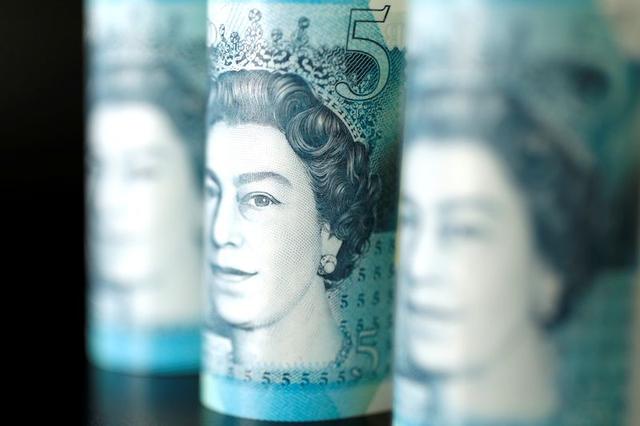 TOKYO  – The British pound lost about 0.5% on Thursday after British Prime Minister Boris Johnson and European Commission President Ursula von der Leyen agreed they have until Sunday to take a "firm decision" about the future of trade talks.
The European Commission and Britain remained "far apart" on Brexit trade deal, the bloc's chief executive said after what she described as a "lively" dinner with the British Prime Minister.
"It looks like there won't be any agreement to present to the EU summit starting today. Markets have been quite optimistic about a deal. I'm a bit surprised," said Ayako Sera, senior market economist at Sumitomo Mitsui Trust Bank.
Bank of England Governor Andrew Bailey has warned a no-deal Brexit would cause longer-term damage to Britain's economy than the COVID-19 pandemic, and the impact of the change might be felt for decades.
The British pound dropped to as low as $1.3311 and last stood at $1.3345, down 0.4% on the day, though it stayed above this week's low of $1.3225 set on Monday.
Full coverage: REUTERS 
Stimulus, Brexit talks weigh on Asian markets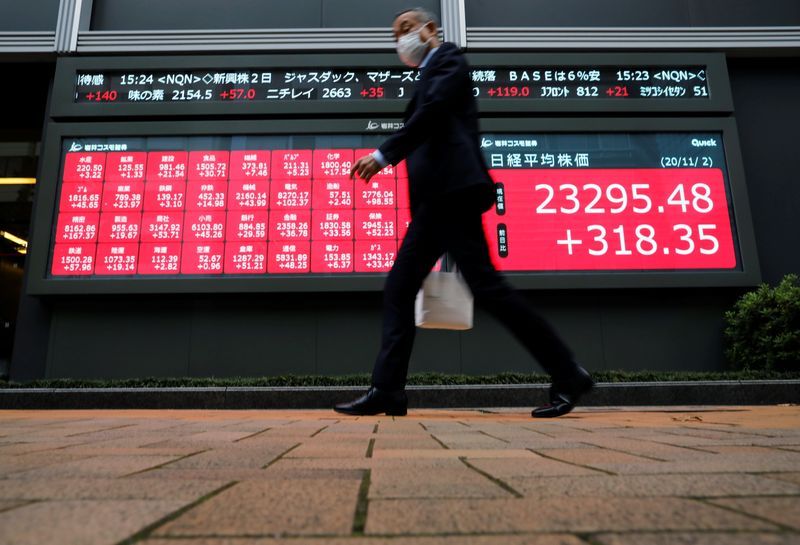 Asian markets looked set to slide Thursday as investors tracked negotiations with significant economic implications in the U.S. and Europe.
Australian S&P/ASX 200 futures were down 0.28% in early trading, while Japan's Nikkei 225 futures were down 0.06%.
Hong Kong's Hang Seng index futures were down 1.15%.
On Wall Street, markets took a bit of a hit as investors awaited further news on economic stimulus and COVID-19 vaccines. And ongoing negotiations between the British and European Union over the terms of Britain's exit added another dash of uncertainty for investors.
The Dow Jones Industrial Average fell 0.49%. The S&P 500 lost 0.90% after hitting a record high earlier in the day, while the Nasdaq Composite dropped 1.99%.
In the U.S. Congress continued talks on additional economic stimulus, with House lawmakers voting to pass a one-week stopgap funding bill to give more time for talks.
Meanwhile, British Prime Minister Boris Johnson warned the European Union on Wednesday it must scrap demands that he says are unacceptable if there is to be a Brexit trade deal to avoid a turbulent breakup in three weeks.
Full coverage: REUTERS 
Oil steadies despite massive build in U.S. crude stocks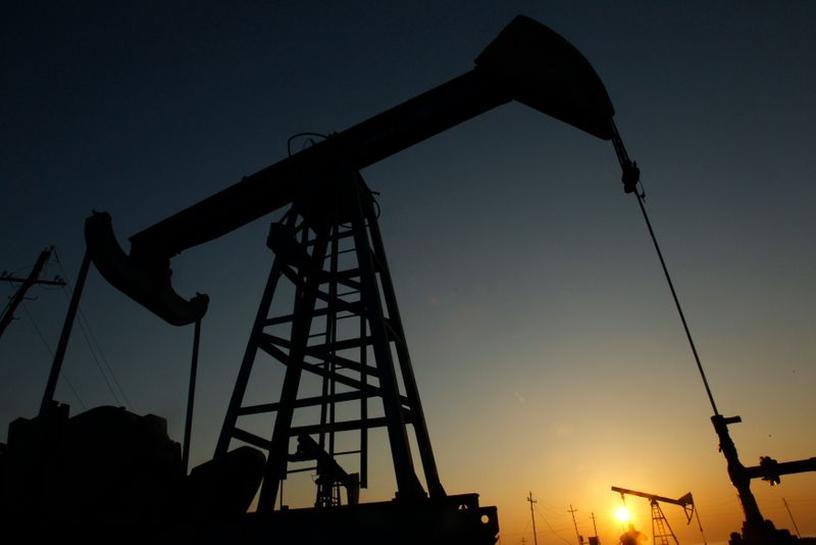 NEW YORK  -Oil prices settled little changed on Wednesday as investors weighed an unexpected jump in U.S. crude stockpiles against optimism that a fast rollout of a coronavirus vaccine would fuel a recovery in global oil demand.
Prices fell 1% early in the session as data showed U.S. crude inventories rose by 15.2 million barrels to 503.2 million barrels last week, according to the Energy Information Administration, compared with analysts' expectations in a Reuters poll for a 1.4 million-barrel drop. [EIA/S]
U.S. net imports of crude oil rose by 2.7 million barrels per day last week, the biggest increase on record, as exports plunged. [EIA/S]
However, the advent of mass inoculations in the United Kingdom and the prospect of the U.S. Food and Drug Administration approving a coronavirus vaccine in the United States pushed markets higher following the report.
Brent crude rose 2 cents to settle at $48.86 a barrel. U.S. West Texas Intermediate (WTI) crude fell 8 cents, or 0.2%, to settle at $45.52 a barrel.
Full coverage: REUTERS