WORLDWIDE : HEADLINES 
Hyundai Motor Group chairman, units to buy Boston Dynamics from SoftBank for up to $828 million: source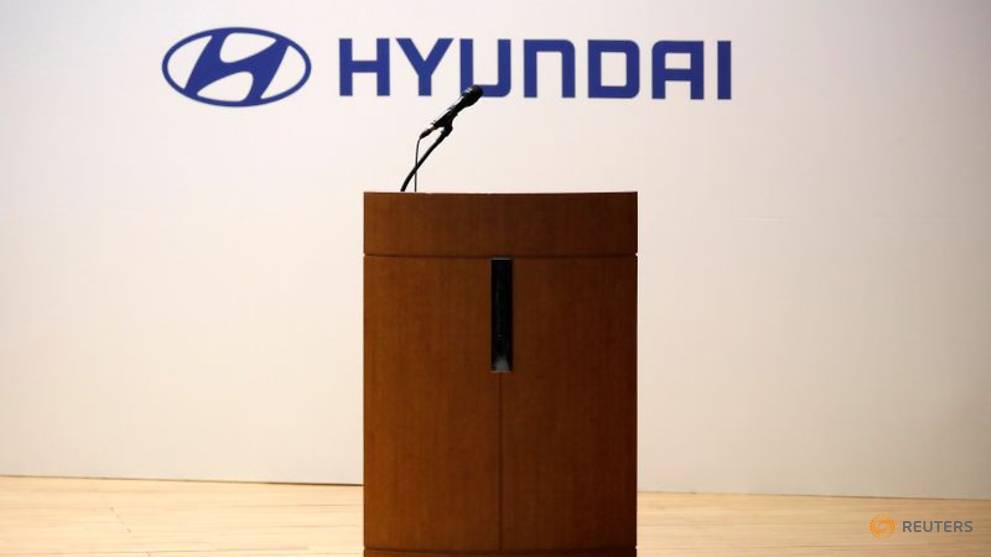 SEOUL  – Hyundai Motor Group units and its chairman have agreed to buy an 80% stake in robot maker Boston Dynamics from SoftBank Group Corp for around 800 billion won to 900 billion won ($736 million-$828 million), a person familiar with the matter told Reuters on Friday.
Chairman Euisun Chung will own a 20% stake in Boston Dynamics, while Hyundai Motor and its affiliates, Hyundai Mobis and Hyundai Glovis, will hold a combined 60% stake, two people said.
Both Hyundai Motor and SoftBank declined to comment.
Hyundai becomes the latest owner of Boston Dynamics, which was spun out from the Massachusetts Institute of Technology in 1992, bought by Google in 2013 and sold to SoftBank in 2017.The company's products include Spot, a four-legged dog-like robot that can climb stairs, and have gained media attention even as it struggled to build a commercial business. Clients include Ford Motor Co, which leased two Spot robots in July as part of a pilot programme. The deal is the latest pullback by SoftBank from operating businesses as CEO Masayoshi Son focuses on investing.
Full coverage: REUTERS  
China to step up fiscal support for new economic strategy: finance minister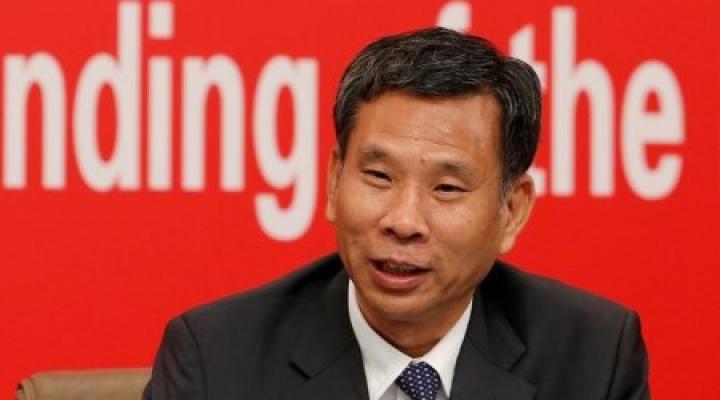 China will step up fiscal policy support for a strategy to make its economy mainly rely on domestic demand, supply chains and innovation, Finance Minister Liu Kun said.
China has unveiled a "dual circulation" strategy for the next phase of economic development in which it will rely mainly on "domestic circulation" – the internal cycle of production, distribution, and consumption, supported by innovation and upgrades in the economy.
"Fiscal policy has the advantage of optimising resource allocation and promoting structural adjustments" Liu said in an article republished on the finance ministry's website dated Friday.
"Government finance is duty bound to support and speed up the cultivation of a complete domestic demand system, and there is much to be done," Liu said.
Fiscal policy will also support China's tech innovation and upgrading its supply chain, Liu said.
China has boasted the most complete manufacturing supply chains in the world, but tension with the United States has exposed China's vulnerability as it relies heavily on U.S. high-tech products, such as semiconductors.
Full coverage: REUTERS 
WORLDWIDE : FINANCE / MARKETS 
Oil price rally builds steam as coronavirus vaccine rollouts begin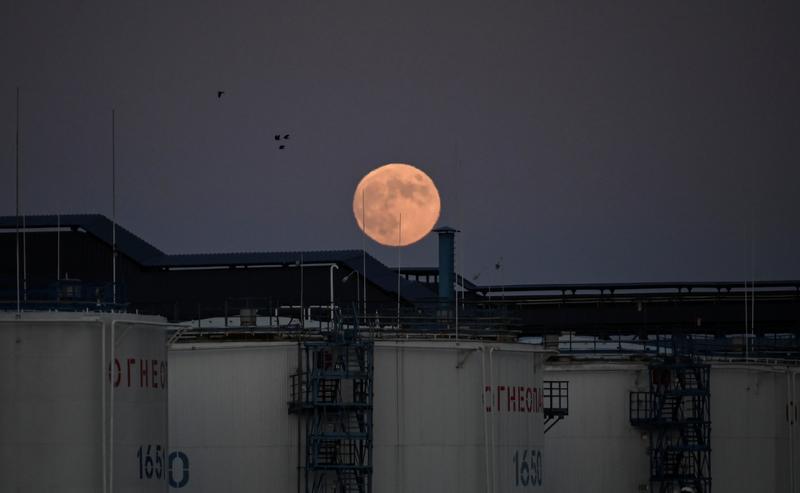 TOKYO  – Oil rose around 1% on Friday, extending a sharp rally overnight that saw Brent rise above $50 for the first time since March, as coronavirus vaccination rollouts kept hopes alive that demand for crude would build up next year.
Brent was up 45 cents or 0.9% at $50.70 a barrel by 0121 GMT, after gaining nearly 3% on Thursday. U.S. oil was up 50 cents, or 1%, at $47.28 a barrel, having also risen almost 3% in the previous session.
That leaves prices set for a sixth consecutive week of gains as promising vaccine trials helped quell gloom over record increases in the number of new infections and deaths around the world in the coronavirus pandemic.
A big jump in U.S. crude stockpiles served as a reminder that there is still plenty of supply available, but was all but ignored as bulls ran through the market this week.
Full coverage: REUTERS 
Sterling slips in Brexit countdown, Aussie rallies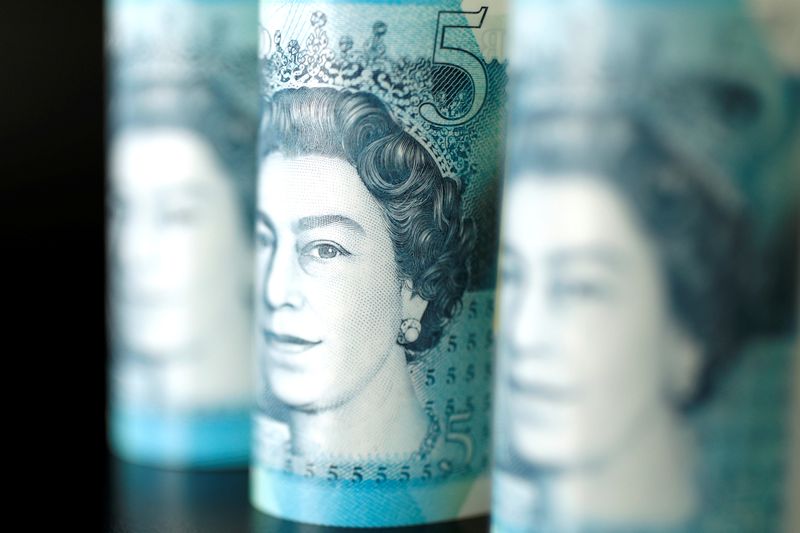 SINGAPORE  – Sterling was set to snap five weeks of gains with a slump on Friday, as leaders on both sides of Brexit trade talks sounded doubtful about finding a resolution, while the Australian dollar soared along with iron ore prices to hit a 2-1/2 year high.
The greenback was pinned near a two-and-a-half year low, with markets heavily short dollars as investors bet on better returns in other currencies as the pandemic recovery takes hold.
The euro rose to $1.2158 even after the European Central Bank expanded its bond buying scheme, given the move was widely expected. The central bank also lifted growth forecasts but lowered inflation projections for 2022.
Against a basket of currencies the dollar drifted lower to 90.662, which is barely a third of one percent above last week's 31-month trough.
Moves in morning trade were modest, but enough to push the Australian and New Zealand dollars to new multi-year highs and keep the euro within range of last week's two-and-a-half year high of $1.2177.
The yen rose 0.3% to 103.04 per dollar and the New Zealand dollar rose 0.1% to $0.7104.
The Australian dollar has broken past 75 U.S. cents for the first time since mid-2018 overnight as prices surged for Australia's biggest export commodity, iron ore.
Full coverage: REUTERS 
Wall Street shakes off labor market data with stimulus in focus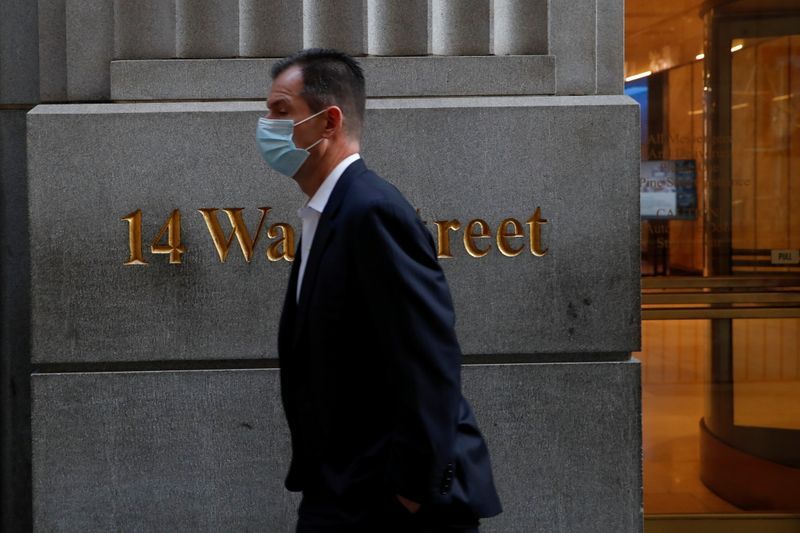 NEW YORK  – Major averages closed on Thursday with a rebound from early lows as investors looked for signs of progress in fiscal stimulus talks to support the economy after labor market data showed a jump in jobless claims.
Stocks on Wall Street opened lower on the heels of weekly initial jobless claims data that spiked by 137,000 to a seasonally adjusted 853,000, well above expectations for 725,000 and the highest level since mid-September, underscoring the need for fresh stimulus measures to support a flagging economy.
But equities moved well off lows that saw the S&P 500 down as much as 0.75% after U.S. Treasury Secretary Steven Mnuchin said talks between Republican and Democratic senators on COVID-19 relief were making "a lot of progress" with more discussions expected in the day.
"The competing narrative of the virus is here, it is worse, the natural pullback of the economy because of that and the lack of uncertainty around the timeline and magnitude of the package is going to be a daily struggle with pretty volatile moments in the interim," said Keith Buchanan, senior portfolio manager at Globalt Investments in Atlanta.
Full coverage: REUTERS