WORLDWIDE : HEADLINES  
Exclusive: Tesla hunts for design chief to create cars for China – sources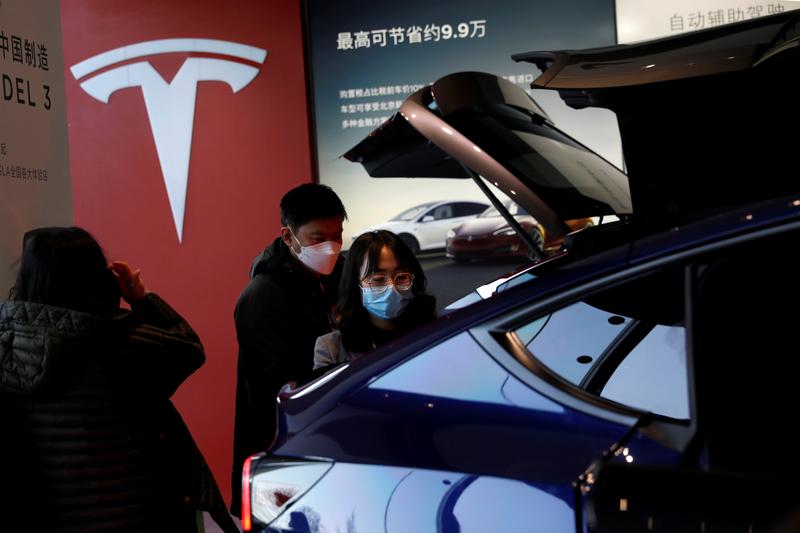 BEIJING – Tesla Inc is searching for a design director in China, part of efforts to open a "full-function" studio in Shanghai or Beijing and design electric cars tailored to Chinese consumer tastes, according to three people with knowledge of the matter.
The U.S. carmaker's human resources managers, as well as several headhunters, have been trawling the industry over the past four months, the sources said.
They are looking for "bi-cultural" candidates with 20 or more years of experience who are familiar with Chinese tastes and can bridge the gaps between China and the United States, they added.
Some candidates have been interviewed by Tesla's global design chief Franz von Holzhausen, according to the people, though it was not clear how many potential candidates had been approached by the company and recruiters.
All three sources spoke to Reuters on condition of anonymity due to the sensitivity and confidential nature of the matter.
Tesla and von Holzhausen did not respond to emailed requests for comment.
China is the world's biggest auto market, plus the largest for all-electric vehicles with sales volumes expected to reach roughly 1.5 million vehicles there this year, according to consultancy LMC Automotive. It is also Tesla's No.2 market after the United States.
The carmaker's plans for the design studio are not fully developed, and the sources believe Tesla will likely wait for more clarity on strained U.S.-China relations under a new U.S. president before making a final decision on the move and all its details.
Full coverage: REUTERS  
China's December factory prices fall at slowest pace in ten months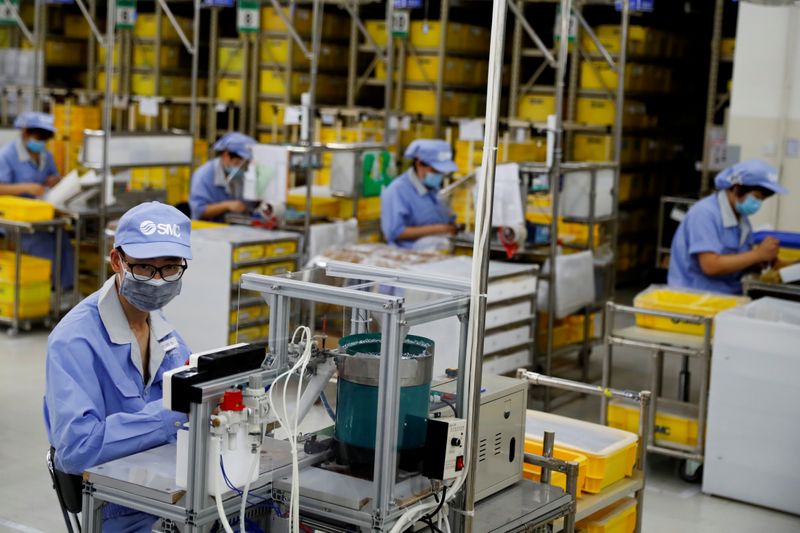 BEIJING – China's factory gate prices fell last month at their slowest pace since February, official data showed on Monday, suggesting China's manufacturing sector continues to see a steady recovery from the COVID-19 shock.
The producer price index (PPI) fell 0.4% from a year earlier, the National Bureau of Statistics said in a statement. The index was expected to fall 0.8%, according to a median forecast in a Reuters poll, after a 1.5% drop in November.
The data comes as manufacturing activity in the world's second-largest economy expanded in December but at a slightly slower pace amid higher raw material costs.
On a monthly basis, PPI rose 1.1% in December after increasing 0.5% in November, pointing to improving corporate profitability.
Prices for raw materials fell 1.6% from a year ago, compared with a decline of 4.2% in the previous month.
China's industrial sector has staged an impressive rebound from the coronavirus shock thanks to surprisingly strong exports, helping to fuel a robust economic recovery. But rising global infections – and fresh coronavirus curbs in many countries – may cloud the outlook for Chinese manufacturers.
Full coverage: REUTERS 
WORLDWIDE : FINANCE / MARKETS  
Asia stocks off highs, yields up on looming U.S. stimulus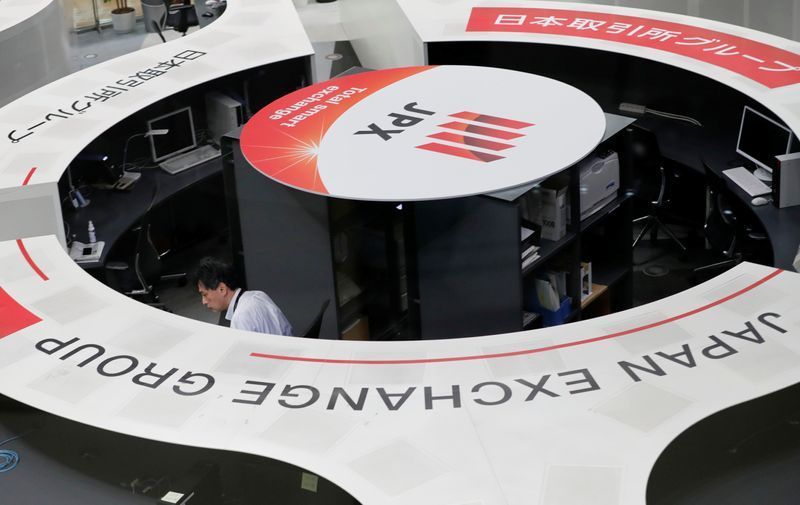 SYDNEY – Asian shares took a breather on Monday while Treasury yields were at 10-month highs as "trillions" in new U.S. fiscal stimulus plans were set to be unveiled this week, stoking a global reflation trade.
Investors were keeping a wary eye on U.S. politics as pressure grew to impeach President Donald Trump, though signs were an actual trial could be some time away.
MSCI's broadest index of Asia-Pacific shares outside Japan dipped 0.2%, having surged 5% last week to record highs. Japan's Nikkei was on holiday after closing at a 30-year high on Friday.
South Korea went flat after an early jump, and Chinese blue chips firmed 0.7%.
"Asia has come through the second global crisis this millennium with its credentials," said ANZ chief economist Richard Yetsenga.
"Asia's growth is stronger, with for the most part better demographics and debt levels, than advanced economies."
He noted a turnaround in fortunes between the semiconductor and energy sectors highlighted Asia's success, given the region produced around 45% of the world's semiconductors.
"For the first time the global semiconductor sector's market capitalisation has surpassed energy," he said. "At the time of the last crisis, 12 years ago, the energy sector was more than five times larger."
Full coverage: REUTERS 
Oil prices fall on renewed coronavirus concerns as China cases mount 
SINGAPORE – Oil prices fell on Monday on renewed concerns about global fuel demand amid strict coronavirus lockdowns in Europe and new movement restrictions in China, the world's second-largest oil user, after a jump in cases there.
Brent crude oil futures fell 42 cents, or 0.8%, to $55.57 a barrel by 0146 GMT after earlier climbing to $56.39, its highest since Feb. 25, 2020. Brent rose in the previous four sessions.
U.S. West Texas Intermediate (WTI) slipped 22 cents, or 0.4%, to $52.02 a barrel. WTI rose to its highest in nearly a year on Friday.
"Covid hot spots flaring again in Asia, with 11 million people (in) lockdowns in China Hebei province… along with a touch of FED policy uncertainty has triggered some profit taking out of the gates this morning," Stephen Innes, chief global market strategist at Axi, said in a note on Monday.
Mainland China saw its biggest daily increase in COVID-19 cases in more than five months, the country's national health authority said on Monday, as new infections in Hebei province, which surrounds the capital Beijing, continued to rise.
Shijiazhuang, Hebei's capital and epicentre of the new outbreak in the province, is in lockdown with people and vehicles barred from leaving the city as authorities move to curb the spread of the disease.
Most of Europe is now under the strictest restrictions, according to the Oxford stringency index, which assesses indicators such as travel bans and the closure of schools and workplaces.
Full coverage: REUTERS 
Dollar extends bounce as stimulus hopes stall short bets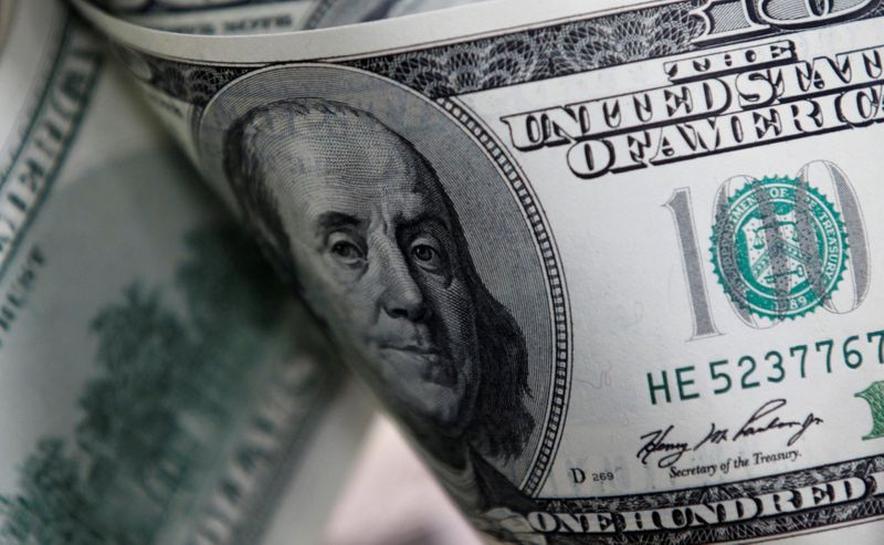 SINGAPORE  – The dollar extended a rebound on Monday, as sharp gains in U.S. yields and hopes for more stimulus to boost the world's largest economy prompted some investors to temper bearish bets, pulling the currency further away from recent multi-year lows.
President-elect Joe Biden, who takes office on Jan. 20 with Democrats able to control both houses of Congress, has promised "trillions" in extra pandemic-relief spending.
That has pushed the yield on the benchmark 10-year U.S. debt up more than 20 basis points to 1.1187% this year, which helped the dollar to a one-month high of 104.095 yen Monday as better rates gave pause to some dollar shorts.
The Australian and New Zealand dollars each fell more than 0.5% against the dollar to one-week lows, while the euro and sterling lost 0.3% to touch two-week lows.
The euro last traded at $1.2183 after climbing as high as $1.2349 last week.
"The underlying source of the revival has been the aftermath of the Senate elections and markets anticipating that we might get substantially more fiscal support for the U.S. economy," said National Australia Bank's head of FX strategy, Ray Attrill.
"Everyone's asking whether this changes the weaker dollar narrative – that's why I think we're getting a bit of a continuation of what we're seeing on Thursday and Friday."
Attrill said he was not buying a rebound yet, as shifts in relative yields tend to take a while to play out in currency markets, because extra stimulus is by no means certain and as other factors weighing on the dollar remain in place.
But with bets against the dollar such a crowded trade, the scale of selloff in the bond market since the Democrats won control of the Senate last week, has been enough to slow what has been a steep and steady decline since last March.
Full coverage: REUTERS