WORLDWIDE : HEADLINES 
Falling plane values, e-commerce rise fuels boom in converting passenger planes to freighters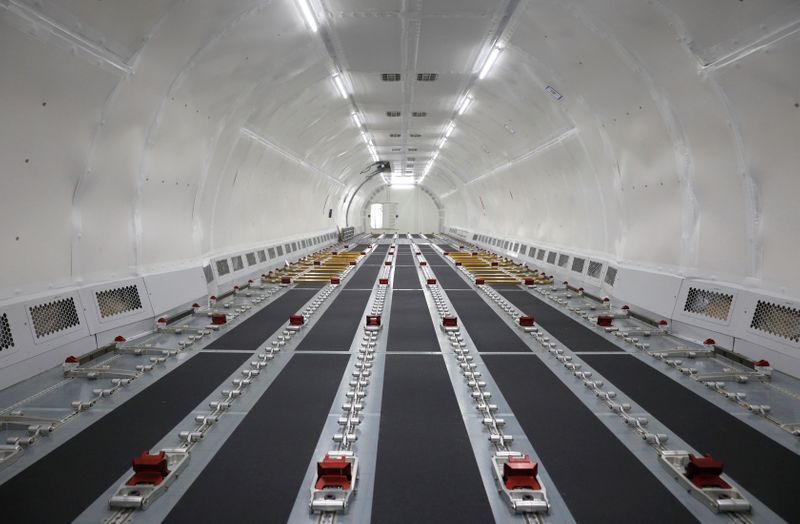 SYDNEY/JERUSALEM/MONTREAL – From Air Canada to China's CDB Aviation, airlines and leasing firms are rushing to permanently convert older passenger jets into freighters, betting on a boom in e-commerce as the value of used planes tumbles amid the pandemic.
That has created a huge opportunity for passenger-to-freighter (P2F) conversion companies, including Singapore Technologies (ST) Engineering Ltd, Israel Aerospace Industries (IAI) and U.S.-based Aeronautical Engineers Inc.
Aviation analytics firm Cirium expects the number of P2F conversions globally will rise by 36% to 90 planes in 2021, and to 109 planes in 2022.
"We estimate that most slots are sold for 2021 and at least 40% for 2022," Cirium Head of Market Analysis Chris Seymour said. "There is an increase in newer-generation programs, notably the 737-800 and A321 as well as the A330, although older types like the 767 continue to see strong demand, driven in the past few years by Amazon building their own fleet."
The market value of 15-year-old planes has fallen by 20% to 47% since the start of the year depending on the model, according to advisory firm Ishka, which makes freighter conversions more attractive.
Full coverage: REUTERS  
Taiwan says on track to apply to join trans-Pacific trade pact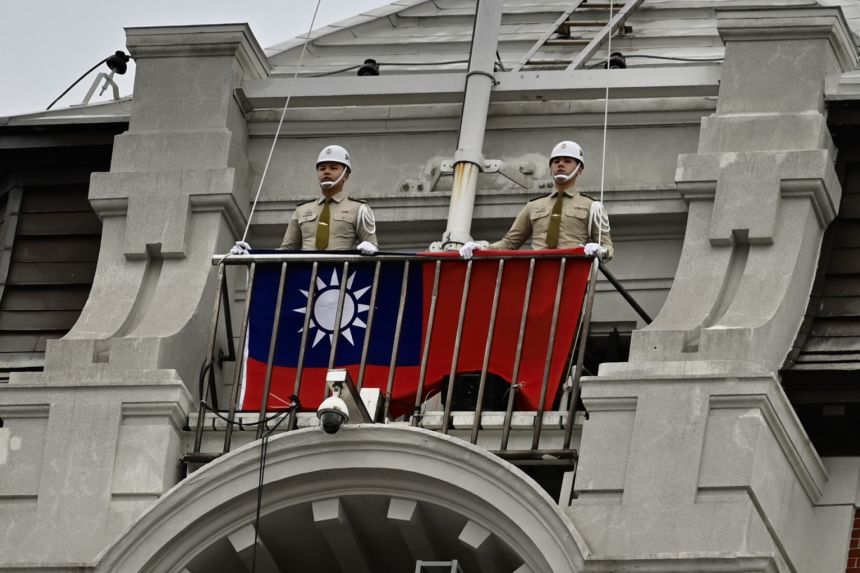 TAIPEI  – Taiwan will submit an application to join the revamped version of the Trans-Pacific Partnership once it has finished informal consultations with its existing 11 members, talks which are ongoing, the island's foreign ministry said.
While a member of the World Trade Organization, many countries are wary of signing trade deals with Taiwan fearing objections from China, which claims the democratic island as its own territory, and Taiwan has sought greater access to multilateral deals.
Tech-powerhouse Taiwan has been angling to join the 11-country Comprehensive and Progressive Agreement for Trans-Pacific Partnership (CPTPP), signed in 2018.
In a statement late Sunday, Taiwan's Foreign Ministry said that according to the processes of the CPTPP, new member applicants needed to complete informal talks with existing members first and "reach a consensus" before applying.
Full coverage: REUTERS   
WORLDWIDE : FINANCE / MARKETS  
Sterling gains on Brexit deal optimism; dollar dithers before Fed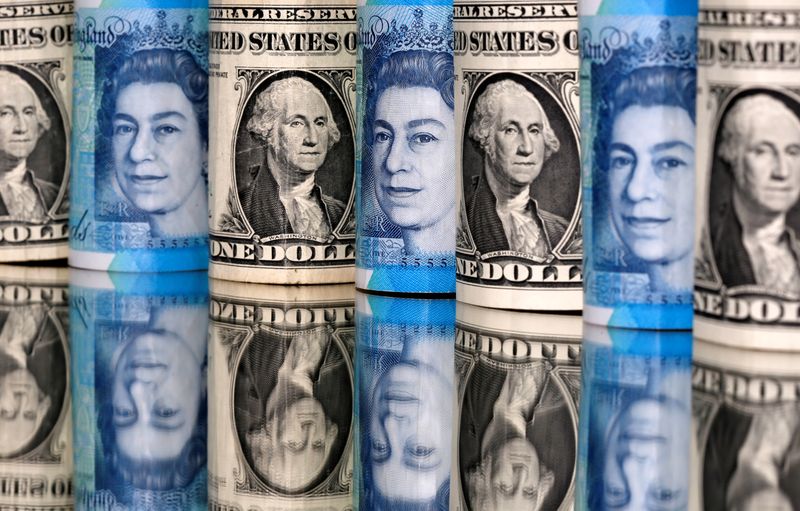 TOKYO  – The British pound rose against the dollar and euro on hopes that Britain and the European Union will secure a free trade agreement after their decision to extend negotiations beyond the Sunday deadline.
The dollar traded near a 2 1/2-year low against major peers ahead of a U.S. Federal Reserve meeting ending Wednesday where policymakers are expected to increase purchases of longer-dated Treasuries to contain a rise in yields.
The rally in sterling may not last, some analysts warn, because Britain and the EU have repeatedly struggled to narrow their differences and there is still a risk that trade and business will be thrown into chaos without an agreement.
"This is a temporary move higher in the pound, but it is still not clear that a no-deal scenario can be avoided," said Junichi Ishikawa, senior foreign exchange strategist at IG Securities in Tokyo.
The British pound jumped by 0.7% to $1.3317, its biggest one-day gain since Dec. 1.
Against the euro, sterling rose by 0.5% to 91.07 pence, the largest daily gain since Dec. 9.
The euro edged up 0.2% to $1.2129.
Full coverage: REUTERS   
Oil prices edge up on hope vaccines will improve fuel demand 
SINGAPORE  – Oil prices rose on Monday, pushing Brent back above $50 a barrel, buoyed by hopes that a rollout of coronavirus vaccines will lift global fuel demand, while an extension of Brexit talks eased jitters on that front for now.
Brent crude futures for February rose 8 cents, or 0.2%, to $50.05 a barrel by 0137 GMT, while U.S. West Texas Intermediate crude futures for January were up 4 cents, or 0.1%, at $46.61 a barrel.
Oil prices have rallied for six consecutive weeks, their longest stretch of gains since June.
The United States kicked off its vaccination campaign against COVID-19, buoying hopes that pandemic restrictions could end soon and lift demand at the world's largest oil consumer.
Investors are looking ahead to two meetings between the Organization of the Petroleum Exporting Countries and its allies including Russia, a grouping known as OPEC+.
The OPEC+ joint ministerial monitoring committee (JMMC) that monitors compliance among members will meet on Dec. 16, while OPEC+ will meet on Jan. 4 to study the market after their last decision to limit production rises to 500,000 barrels per day starting next year.
Full coverage: REUTERS    
Stocks cheered by vaccine roll out, Brexit extension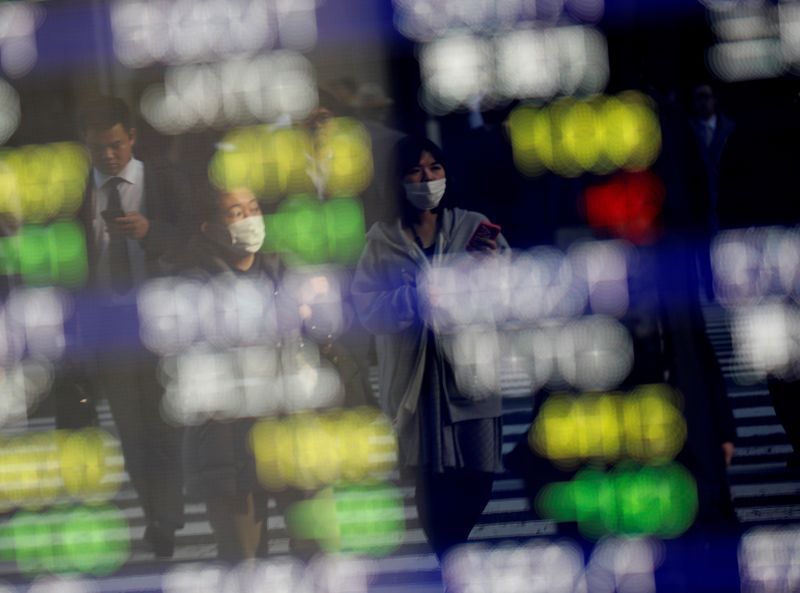 SYDNEY – Stocks started a busy week with guarded gains as investors gauged the chance of added U.S. fiscal and monetary stimulus, while the British pound rose in relief as a last-gasp extension to Brexit talks dodged a hard divorce.
Progress on coronavirus vaccines cheered risk sentiment, with the first shipments speeding across the United States as part of an historic mission to innoculate more than 100 million people by the end of March.
E-Mini futures for the S&P 500 responded by rising 0.5%, while March Treasury bond futures slipped 5 ticks.
MSCI's broadest index of Asia-Pacific shares outside Japan edged up 0.1%, having hit a string of record highs last week.
Japan's Nikkei added 0.4% as a survey showed the mood among hard-hit Japanese businesses had improved in the December quarter.
Sterling firmed on both the euro and the dollar after Britain and the European Union agreed to continue talks on post-Brexit trade beyond Sunday's deadline.
Against the dollar, the pound rose 0.7% to $1.3314 and away from Friday's close of $1.3222. The euro slipped 0.5% to 91.09 pence, off a three-month top of 92.29.
Full coverage: REUTERS