WORLDWIDE : HEADLINES  
U.S. House impeaches Trump for a second time; 10 Republicans vote yes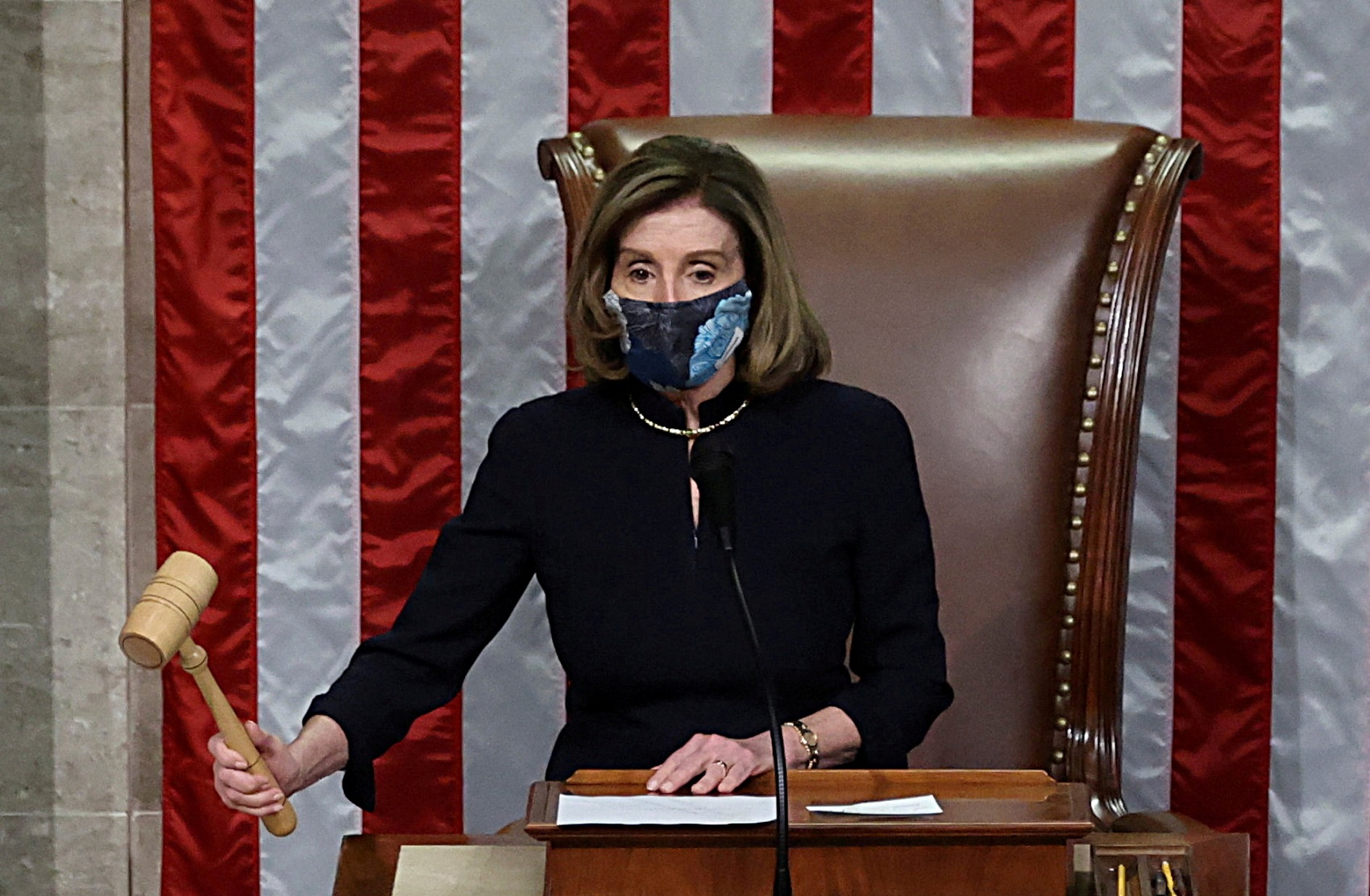 WASHINGTON – Donald Trump on Wednesday became the first president in U.S. history to be impeached twice, as 10 of his fellow Republicans joined Democrats in the House of Representatives to charge him with inciting an insurrection in last week's violent rampage in the Capitol.
The vote in the Democratic-controlled House was 232-197 following the deadly assault on American democracy, although it appeared unlikely the swift impeachment would lead to Trump's ouster before his four-year term ends and Democratic President-elect Joe Biden is inaugurated on Jan. 20.
The Senate's Republican majority leader, Mitch McConnell, rejected Democratic calls for a quick impeachment trial, saying there was no way to conclude it before Trump leaves office. But even if he has left the White House, a Senate conviction of Trump could lead to a vote on banning him from running for office again.
Biden said it was important that a Senate impeachment trial in the early days of his term not delay work on his legislative priorities, including Cabinet confirmations, and urged Senate leaders to find a way to do both at the same time.
The House passed a single article of impeachment – a formal charge – accusing Trump of "incitement of insurrection," focused on an incendiary speech he delivered a week earlier to thousands of supporters shortly before the pro-Trump mob rampaged through the Capitol.
The mob disrupted the formal certification of Biden's victory over Trump in the Nov. 3 election, sent lawmakers into hiding and left five people dead, including a police officer.
Full coverage: REUTERS 
EU companies in China should 'prepare for the worst' in digital decoupling: report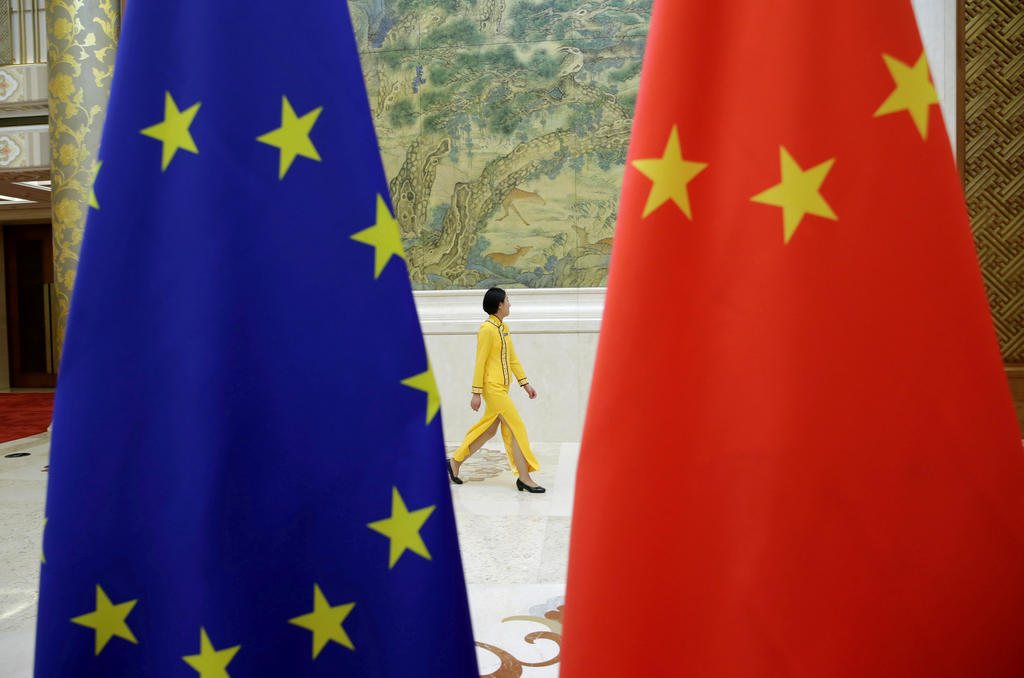 BEIJING – Digital decoupling between China and the United States could severely impact EU businesses in China and they should "prepare for the worst" and may be forced into a costly separation of their international operations, European business groups said.
While political, trade and financial decoupling are concerning, China-U.S. rivalry in the technology sphere is set to cause the biggest upset, the European Chamber of Commerce in China and MERICS, a Berlin-based think tank, said in a report released on Thursday.
Just as the United States is attempting to purge its networks of Chinese-made software and components, China, which is heavily dependent on imports of semiconductors, is pushing for digital self-reliance, it said. European companies are caught in the middle.
Chamber president Joerg Wuttke, speaking at a briefing ahead of the report's launch, warned of a "gathering storm".
Data flows, ICT equipment and digital goods and services would be where decoupling hurts companies the most, he said.
Businesses are already grappling with some of these issues, with different definitions of "data" already having a "significant negative impact" on nearly half of the companies surveyed, the groups said in the report.
Full coverage: REUTERS 
WORLDWIDE : FINANCE / MARKETS  
Oil prices dip on rise in virus cases; U.S. stock draw checks losses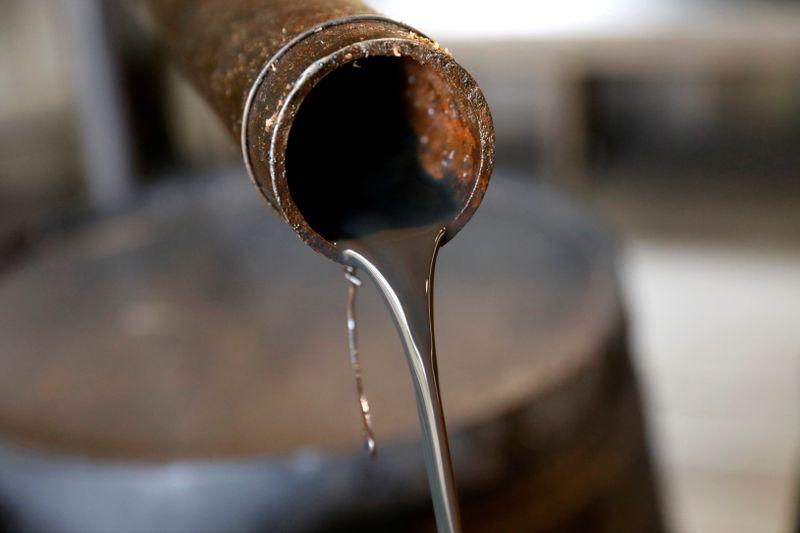 SINGAPORE – Oil prices eased for a second day on Thursday as mounting coronavirus cases globally raised demand concerns, although a drawdown in U.S. crude stocks for a fifth straight week capped losses.
Brent crude oil futures dipped 5 cents, or 0.1%, to $56.01 a barrel by 0124 GMT, while U.S. West Texas Intermediate (WTI) fell by 1 cent to $52.90 a barrel.
"Oil market's sizzling rally likely took a hiatus as the stronger dollar and the omnipresent gasoline supply overhang offset the evaporating U.S. crude inventories," said Stephen Innes, chief global market strategist at Axi.
U.S. crude oil stockpiles last week fell more than expected, while gasoline and distillate inventories rose as refiners ramped up output to its highest level since August, the Energy Information Administration said on Wednesday.
China, the world's second largest oil consumer, reported its biggest daily jump in new COVID-19 cases in more than 10 months as infections in northeastern Heilongjiang province nearly tripled, underscoring the growing threat ahead of a major national holiday.
Governments across Europe announced tighter and longer coronavirus lockdowns on Wednesday due to a fast-spreading COVID variant first detected in Britain and as vaccinations are not expected to help much for another two to three months.
Full coverage: REUTERS 
Dollar extends rebound as investors await U.S. stimulus details, bitcoin bounces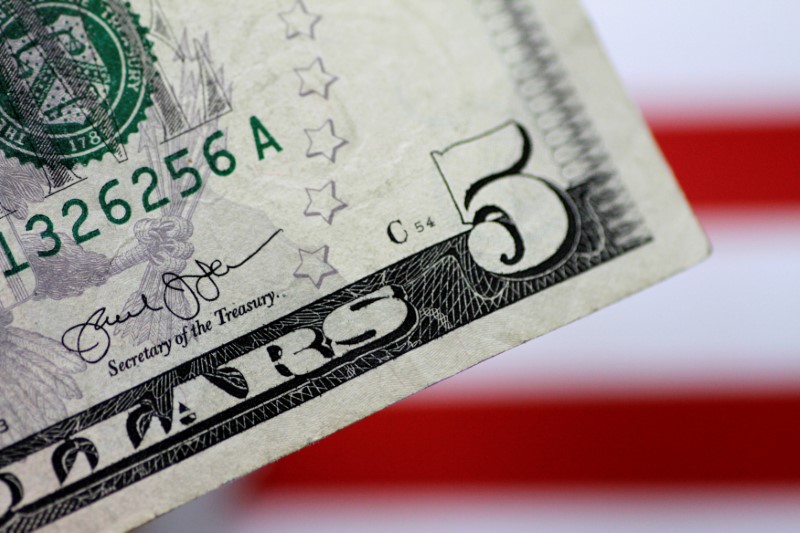 TOKYO – The dollar extended its rebound from near three-year lows versus major peers on Thursday, supported by higher U.S. yields, as President-elect Joe Biden prepared to outline his plans for massive fiscal stimulus.
The dollar index held onto gains made on Wednesday in early Asian trading as investors continued to unwind bearish bets. The dollar has risen in four of the past five trading sessions as the prospect of more stimulus has weighed on U.S. government bonds, sending the benchmark Treasury yield above 1% for the first time since March.
Bitcoin also held on to 10% gains made on Wednesday as it rebounded after sliding almost $12,000 from an all-time high of $42,000 hit last week.
Biden will give details on Thursday of a plan for "trillions" of dollars in pandemic relief. Expectations that more stimulus will fuel faster growth has lifted U.S. yields, which in turn supported the dollar.
However many analysts expect the currency's bounce to be temporary, as a build up of bearish dollar positions are shaken out. Longer term, they expect more U.S. stimulus to support risk sentiment, weighing on the greenback, which is traditionally considered a safe-haven.
Full coverage: REUTERS 
Asia shares make cautious gains after Wall Street rises as U.S. yields fall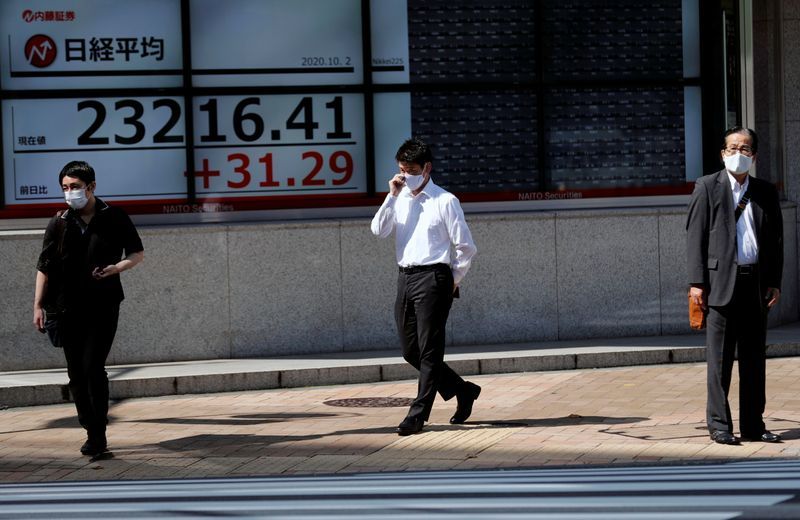 Asian equities made early trading gains on Thursday after a mixed session Wall Street buoyed by expectations of a U.S. stimulus package even as political events in Washington culminated in the impeachment of President Donald Trump.
U.S. Treasury yields posted their first full-session decline in 2021 after rising for six straight sessions as investors eyed more spending by the incoming U.S. administration.
The benchmark S&P 500 had closed slightly higher driven by rate-sensitive defensive sectors such as utilities and real estate, while economically sensitive cyclical sectors lagged.
"There this push-pull relationship between what happens in the bond market and equity markets," said Charlie Ripley, senior investment strategist at Allianz Investment Management.
"Bond yields have risen in prospect of more stimulus spending and if yields continue to rise to there's going to be some pressure on equity markets."
Australian S&P/ASX 200 futures rose 0.21% in early trading, while Hong Kong's Hang Seng index futures rose 0.23%.
Intel Corp was the biggest percentage gainer in the S&P, advancing 7% after the chipmaker said it would replace its Chief Executive Officer Bob Swan with VMware Inc CEO Pat Gelsinger next month.
Full coverage: REUTERS