WORLDWIDE : HEADLINES  
China's November industrial output steps up as recovery gathers pace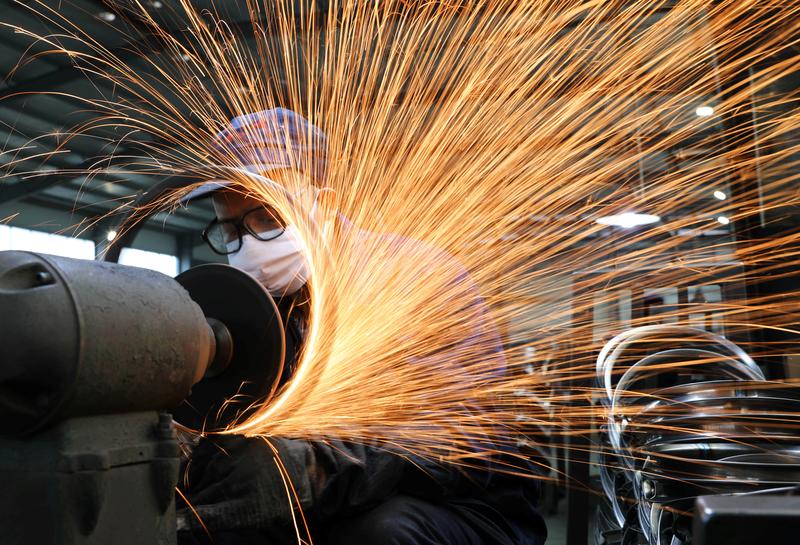 BEIJING  – China's industrial output grew in line with expectations in November, expanding for the eighth straight month as the economic recovery gathered pace and global demand picked up.
Industrial output growth quickened to 7.0% in November from a year earlier, data from the National Statistics Bureau showed on Tuesday. That was in line with analyst expectations in a Reuters poll and faster than the 6.9% expansion in October.
China's economy has staged an impressive recovery from its COVID-19 paralysis earlier this year, mainly driven by robust exports.
An annual sales promotion extravaganza in November by China's e-commerce giants has also open consumers' wallets in a further boost to orders for small factories.
Retail sales rose 5% on-year, just missing analysts' forecast for 5.2% growth but faster than the 4.3% increase in October.
Full coverage: REUTERS  
Apple supplier Wistron puts India plant damage at up to $7 million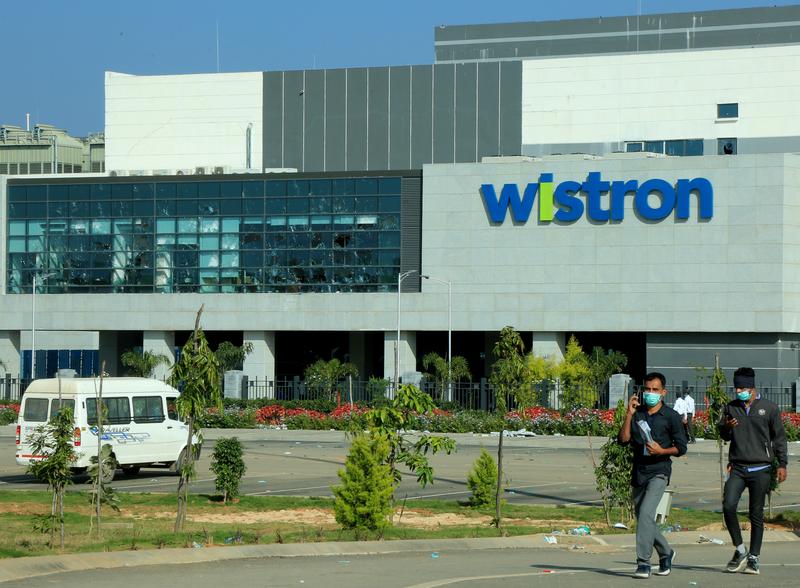 TAIPEI  – The ransacking of an iPhone manufacturing facility in India caused up to T$200 million ($7.12 million) in damage though production facilities were not as badly hit as reported, its Taiwan-based operator Wistron Corp said on Tuesday.
Thousands of contract workers gathered on the grounds of the Wistron site on the outskirts of India's tech hub of Bengaluru on Saturday demanding unpaid wages and better working hours.
As police arrived, the crowd turned violent and video from the scene showed people armed with rods and sticks smashing equipment and vandalising cars. In a police report seen by Reuters, Wistron estimated damages worth $60 million.
However, in a statement to the Taiwan Stock Exchange on Tuesday, the company said major production facilities and warehouses had not suffered as serious damage as reported by local media, and that it was initially estimating losses at T$100-200 million.
Full coverage: REUTERS   
Jet fuel prices take flight as vaccine roll-outs spur hopes of more air travel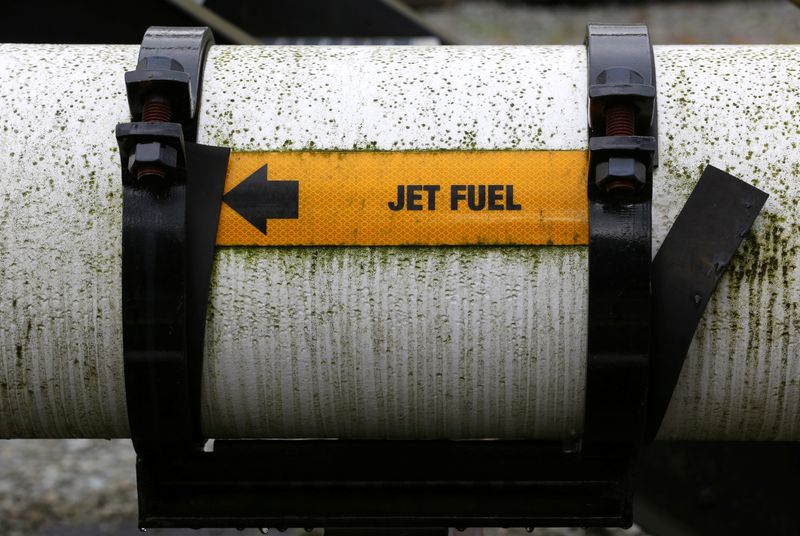 SINGAPORE/LONDON/NEW YORK  – Global jet fuel markets are coming back to life, resuscitated by a rebound in air cargo demand, gradually recovering passenger traffic and hopes that COVID-19 vaccines will spur more international flights in 2021.
The pandemic brought air travel to a virtual halt this year, and analysts say it may take years before global appetite for jet fuel returns to pre-pandemic levels.
But refining profits for the fuel surged to multi-month highs in all key trading hubs in December on hopes of higher demand in 2021, with U.S. and European margins underpinned by a recovery in air cargo volumes and Asian margins also by a rebound in domestic travel and heating consumption.
Jet refining margins in Asia – the world's top fuel market – have soared 580% and export prices by 45% since mid-September to their highest since March. Domestic air travel picked up as some countries eased coronavirus curbs.
"We expect vaccines will become available by (the) end of Q1 2021 and some travel restrictions will remain in place," said Qiaoling Chen, research associate at consultancy Wood Mackenzie in Singapore, forecasting Asian jet fuel demand at 1.4 million barrels per day (bpd) in the first quarter of next year.
Full coverage: REUTERS    
WORLDWIDE : FINANCE / MARKETS 
Asian stocks dip as investors curb vaccine enthusiasm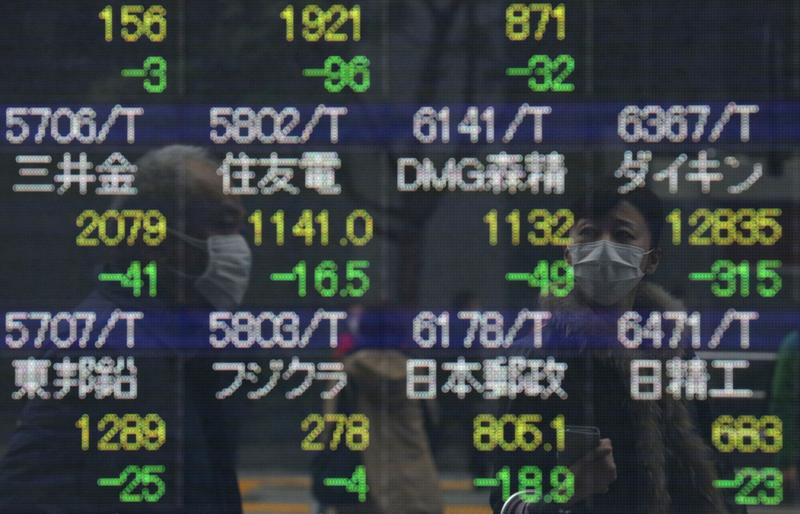 NEW YORK  – Asian stocks came under pressure on Tuesday following a mixed Wall Street session, as concerns about increasing COVID-19 deaths, infections and lockdowns overshadowed optimism about the start of coronavirus vaccinations.
Australian S&P/ASX 200 lost 0.12% in early trading while Japan's Nikkei 225 futures fell 0.13%. E-mini futures for the S&P 500 rose 0.21%.
The lackluster start to the Asian day comes after the S&P 500 closed down 0.4%, the Nasdaq Composite gained 0.5% and the Dow Jones Industrial Average hit a record high but fell back 0.6% for the day.
The first U.S. vaccination was given to an intensive care nurse on Monday, the same day the country passed the grim milestone of 300,000 lives lost.
COVID-19 deaths in the U.S. are occurring at a record rate 2,462 per day on a seven-day average, according to a Reuters count.
Meanwhile, new waves of the pandemic forced Germany, the Netherlands and London back to stricter lockdowns while cases in Japan and South Korea also surged.
Full coverage: REUTERS    
Oil slips on demand worries as COVID-19 lockdowns tighten in Europe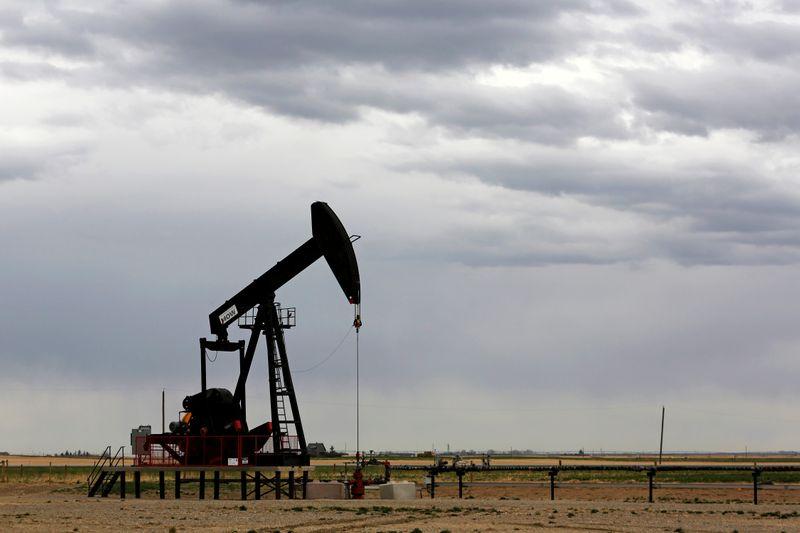 MELBOURNE  – Oil prices dipped in early trade on Tuesday, with demand worries due to tighter lockdowns in Europe outweighing relief from vaccination rollouts and concerns about a flare-up of tension in the Middle East.
U.S. West Texas Intermediate (WTI) crude futures fell 16 cents, or 0.3%, to $46.83 a barrel at 0158 GMT, while Brent crude futures fell 20 cents, or 0.4%, to $50.09 a barrel, erasing half of Monday's gains.
London stepped up restrictions requiring bars and restaurants to close, as COVID-19 infection rates continued to rise sharply, which will dent fuel demand in the near term.
Further marring the demand outlook, Italy said it was considering more stringent restrictions over the Christmas holidays, while most stores in Germany have been ordered to shut until Jan. 10, with little prospect of an easing early in the new year.
However vaccination rollouts in the United States, Britain and Canada, which spurred a sharp rally in oil prices last week, continue to keep Brent above $50.
Full coverage: REUTERS     
Dollar heavy amid stimulus progress, pound buoyed by Brexit hopes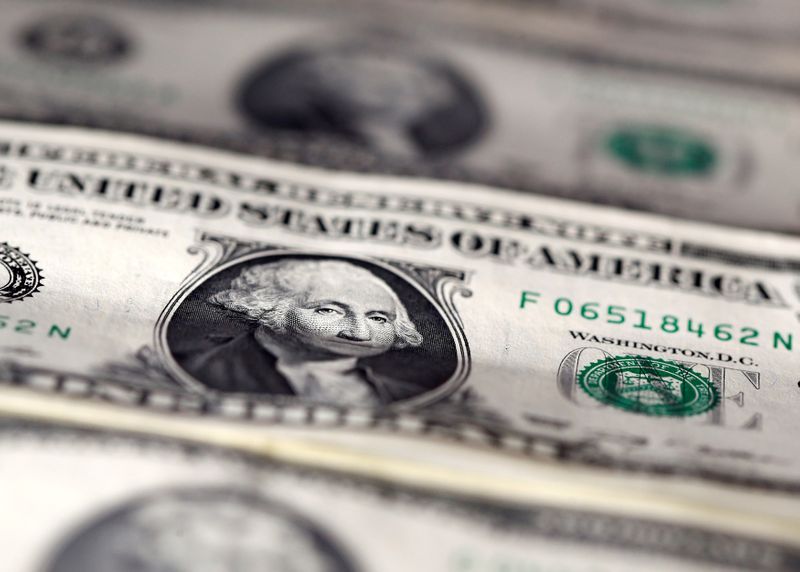 TOKYO  – The dollar traded near 2-1/2-year lows against major peers on Tuesday as demand for the safest assets flagged amid progress toward agreeing U.S. fiscal stimulus and optimism for a Brexit deal.
The greenback was near its weakest since mid-2018 versus the riskier Aussie and kiwi dollars in early Asian trading with U.S. lawmakers scurrying to ready $1.4 trillion in spending.
A $908 billion bipartisan COVID-19 relief plan will be split into two packages, a person briefed on the matter said, raising hopes that at least a large part of the plan that already has bipartisan support will be approved.
Across the Atlantic, European Union Brexit negotiator Michel Barnier said that sealing a trade pact with Britain was still possible, sowing hope that a deal can be reached with just days to avert a turbulent exit for the UK from the trade bloc at the end of the month.
The British pound was little changed against the dollar at $1.3332, after rising 0.8% on Monday. It reached a 2 1/2-year high of $1.3540 earlier this month.
The greenback slipped 0.1% to $1.2150 per euro, trading near a 2 1/2-year low of $1.2177 touched again on Monday.
The dollar index was little changed at 90.688 after Monday sinking as low as 90.419, a level unseen since April 2018.
The currency was little changed at 104.00 yen, another traditional safe haven asset.
Full coverage: REUTERS