WORLDWIDE : HEADLINES 
Japan posts record run of export declines on soft U.S., China demand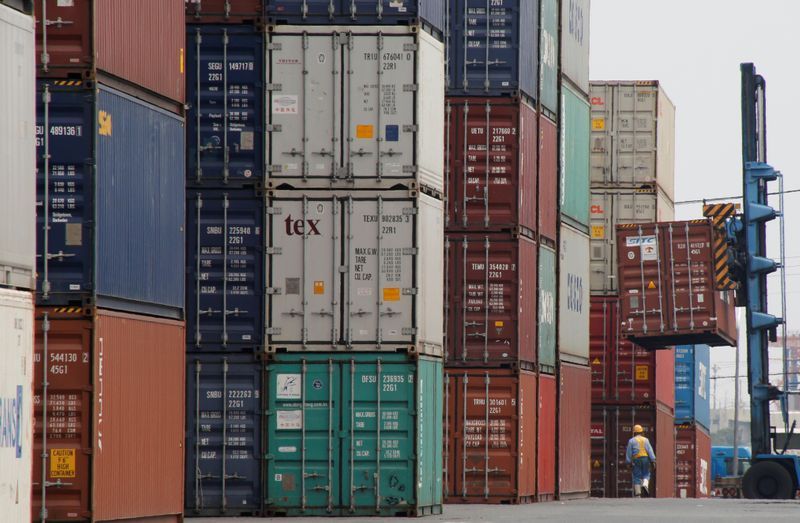 TOKYO  -Japan's exports fell in November, dashing expectations for an end to the two-year run of declines, largely due to weaker U.S.- and China-bound shipments and suggesting a slower pace of recovery for the world's third-largest economy.
The trade data is likely to be of some concern for policymakers counting on solid external demand to boost factory output and broader corporate activity to revive the economy.
"The risk that Japan's economy will stall in the first quarter is gradually becoming stronger," said Takeshi Minami, chief economist at Norinchukin Research Institute.
"It feels like Japan's economic recovery is somewhat behind that in China and the United States and European countries given the exports trend and state of domestic demand."
Ministry of Finance (MOF) data out on Wednesday showed exports fell 4.2% in November from a year earlier, defying the economists' median estimate of a 0.5% increase in a Reuters poll.
That marked the 24th straight month of decline, the longest stretch on record based on comparable data going back to 1979, and follows a 0.2% drop in the previous month.
Full coverage: REUTERS 
BOJ loads up $6 billion in ammunition to combat potential market turmoil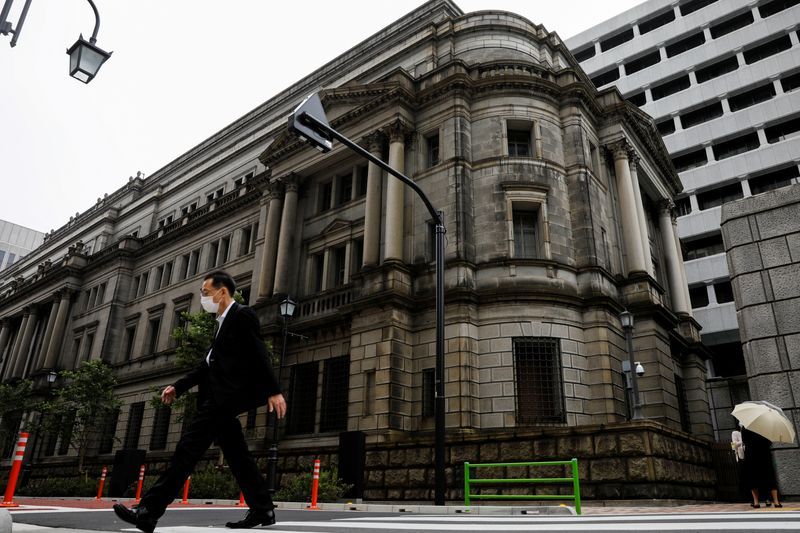 TOKYO  – The Bank of Japan has decided to tap $6 billion in cash from a government account in a rare arrangement to ensure it has enough ammunition to combat any market disruptions caused by a recent resurgence in coronavirus infections.
Under the arrangement announced on Wednesday, the central bank will buy dollar cash from the Ministry of Finance any time through to the end of March next year at the prevailing market exchange rate at the time.
It will be the first time the BOJ will buy dollars outright from the MOF, underscoring the central bank's caution over the risk of renewed dollar-funding strains heading into the end of the year.
The move is "in preparation for smoother execution of the Bank of Japan's operations, such as international financial cooperation and foreign currency supply to financial institutions," the central bank said in the statement.
The decision will likely give the BOJ flexibility to address any dollar shortages that domestic financial institutions could face ahead of the year-end and the March closure of Japan's fiscal year.
Japanese financial institutions have repeatedly faced dollar funding strains in times of market stress, though the BOJ's dollar-funding operations have drawn little demand in recent months as market conditions remained stable.
Full coverage: REUTERS 
WORLDWIDE: MARKETS / FINANCE  
Asia stocks climb on vaccine, U.S. stimulus optimism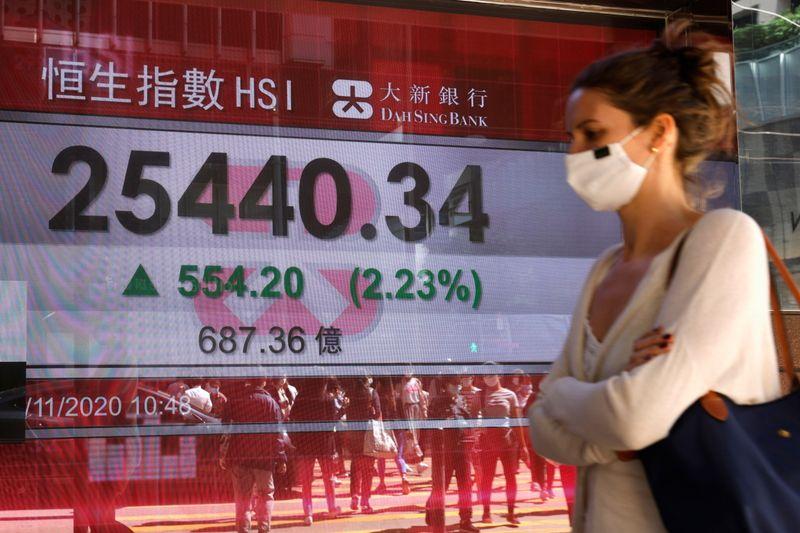 SYDNEY  – Asian stocks rose on Wednesday as hopes of effective coronavirus vaccines and the growing prospect of more U.S. fiscal stimulus cheered investors ahead of the Christmas holiday season.
MSCI's broadest index of Asia Pacific shares outside of Japan added 0.6% after two straight days of losses.
The index, hovering near record highs, is up 3.3% so far in December and is on track for its best yearly performance since 2017 thanks to generous government and central bank stimulus around the world.
Australian and New Zealand shares jumped over 1% each while South Korea's KOSPI and Japan's Nikkei were each up about 0.3%.
Chinese shares started firm with the blue-chip CSI 300 index adding 0.25%. Hong Kong's Hang Seng index climbed 0.8%.
"We expect many emerging market economies to continue to show positive momentum in 2021 led by Asia," TD Securities wrote in a note, adding that, on aggregate, they would recover lost output from 2020.
"China is likely to see a more rapid convergence to pre-COVID GDP levels."
E-mini futures for the S&P 500 were a tad weaker in early Asian trading, off 0.1%.
Full coverage: REUTERS 
Oil prices slip on surprise gain in U.S. inventory, demand worries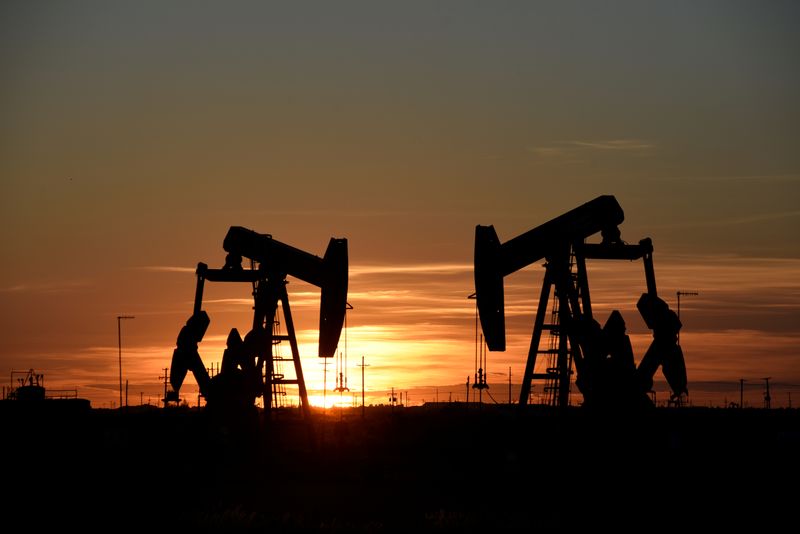 SINGAPORE – Oil prices dropped on Wednesday on a surprise gain in crude oil inventories in the United States and as investors continued to worry about demand for fuel being squeezed amid tighter lockdowns in Europe to counter the coronavirus pandemic.
Brent crude futures fell 8 cents, or 0.2%, to $50.68 a barrel at 0126 GMT, while U.S. West Texas Intermediate (WTI) crude futures fell 6 cents, or 0.1%, to $47.56 a barrel.
"Crude prices are slightly softer after the API (American Petroleum Institute) inventory report posted a second consecutive build," said Edward Moya, senior market analyst at OANDA.
Crude inventories swelled by 2 million barrels in the week to Dec. 11 to about 495 million barrels, according to industry group API.
Analysts had expected a draw of 1.9 million barrels, according to a Reuters poll. Official government data was scheduled for Wednesday.
The rollout of vaccines this month to combat the coronavirus pandemic will not quickly reverse the destruction wrought on global oil demand, International Energy Agency (IEA) warned on Tuesday.
The IEA revised down its estimates for oil demand this year by 50,000 barrels per day (bpd) and for next year by 170,000 bpd, citing scarce jet fuel use as fewer people travel by air.
Full coverage: REUTERS 
Dollar on the defensive as U.S. leaders meet on stimulus, pound buoyed by Brexit hopes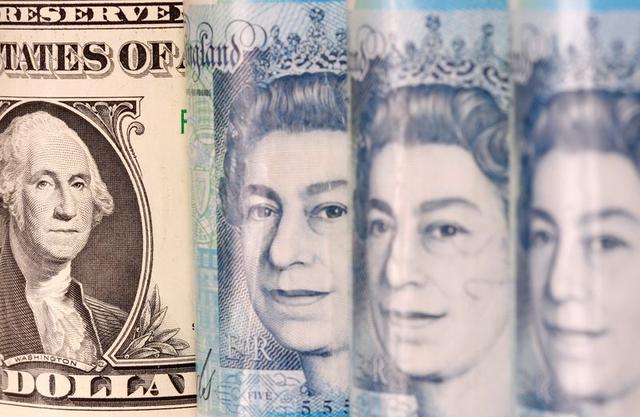 TOKYO  – The dollar languished near 2 1/2-year lows on Wednesday as progress toward a massive U.S. government spending bill and COVID-19 relief measures whetted risk appetite, sapping demand for the safest assets.
Also supporting sentiment, the U.S. expanded its rollout of a vaccine from Pfizer Inc and German partner BioNTech SE, while another developed by Moderna Inc appeared set for approval this week.
The British pound held on to more than 1% of gains made on Tuesday following a report that an elusive Brexit trade deal may now be close, even as British Prime Minister Boris Johnson repeated that the most likely outcome of talks was no deal.
The dollar changed hands at $1.21540 per euro, near the 2 1/2-year low of $1.2177 touched on Monday. It traded at 103.64 yen, after declining 0.4% against the Japanese currency on Tuesday. JPY=
The pound was last at $1.3444, following a 0.9% jump in the previous session. It reached $1.3540 earlier this month, a level not seen since mid-2018.
Investors are also keeping an eye on the outcome of a two-day Federal Reserve policy meeting on Wednesday. Policymakers are expected to keep the key overnight interest rate pinned near zero and signal it will stay there for years to come, a decision that analysts say will further boost investors' risk sentiment.
Full coverage: REUTERS