WORLDWIDE : HEADLINES  
Japan's consumer prices fall at fastest pace in decade, stoke deflation fears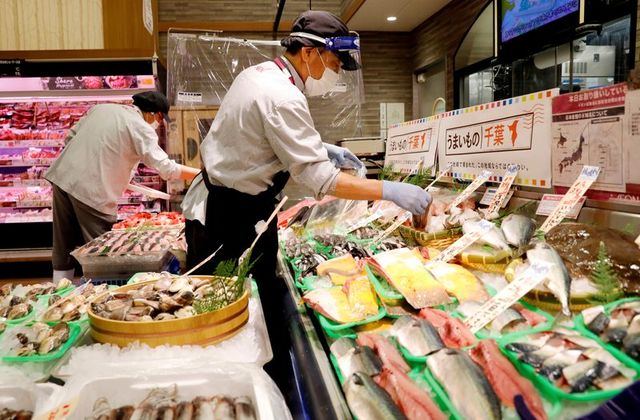 TOKYO  – Japan's core consumer prices dropped in November at their fastest pace in a decade as the coronavirus pandemic hit demand, stoking fears of a return to deflation and wiping out the benefits former premier Shinzo Abe's stimulus policies.
The weak data will keep the Bank of Japan, which is meeting for a two-day rate review ending on Friday, under pressure to maintain its massive stimulus programme.
Core consumer prices, which exclude volatile fresh food costs, fell 0.9% in November from a year earlier, government data showed on Friday, matching a median market forecast.
It was the fourth straight month of falls and the fastest pace of year-on-year decline since September 2010.
While the drop was blamed largely on the government's travel discount campaign and weak energy prices, it underscored how sluggish domestic demand was in keeping a lid on prices and hobbling the recovery from a pandemic-induced slump.
"The resurgence in inflections will keep people home and an expected decline in winter bonus payments will prevent a pickup in consumption," said Takeshi Minami, chief economist at Norinchukin Research Institute.
"Consumer prices will keep falling heading into 2021."
Full coverage: REUTERS 
Japan raises GDP outlook for FY2021 on lift from stimulus package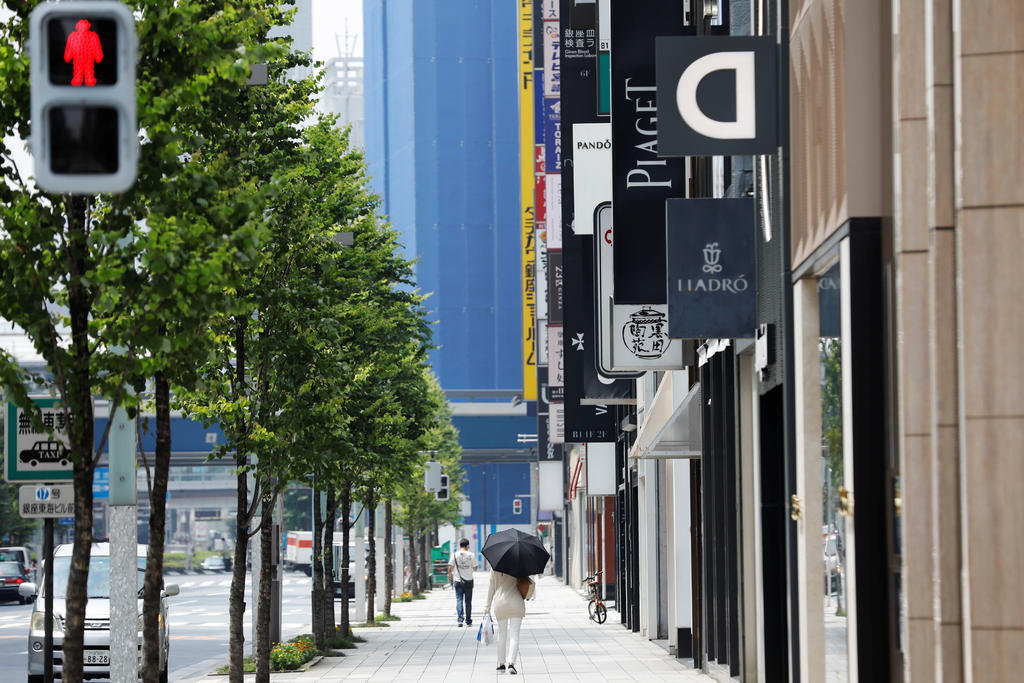 TOKYO  – Japan's government raised its economic growth forecast for the next fiscal year thanks to its latest stimulus package aimed at speeding up the recovery following the damage wrought by the coronavirus pandemic.
The economy is expected to grow 4.0% in price-adjusted real terms in the next fiscal year starting April 2021, the latest estimate by the Cabinet Office showed on Friday.
The new estimate compared with its previous forecast of 3.4% growth projected in July.
The upgrade was underpinned by the government's third supplementary budget, which was approved earlier this week, to fund the $708 billion stimulus package to help the economy recover from its COVID-induced slump in the second quarter.
The forecast 4.0% growth for next fiscal year would be the fastest annual expansion on record, if realized, since comparable data became available in 1995, the Cabinet Office said.
The government, which expects the economy will return to pre-COVID-19 levels by January-March 2022 helped by its broad policy support, also cautioned about risks.
Policymakers need to keep a close watch "on downside risks to the economy in Japan and overseas from the pandemic and impacts from moves in financial capital markets," an official at the Cabinet Office said.
The government will use the forecasts to finalize the state budget for the next fiscal year.
Full coverage: REUTERS 
WORLDWIDE : FINANCE / MARKETS  
Oil slips in breather after run to 9-month high as COVID-19 surge stokes demand fears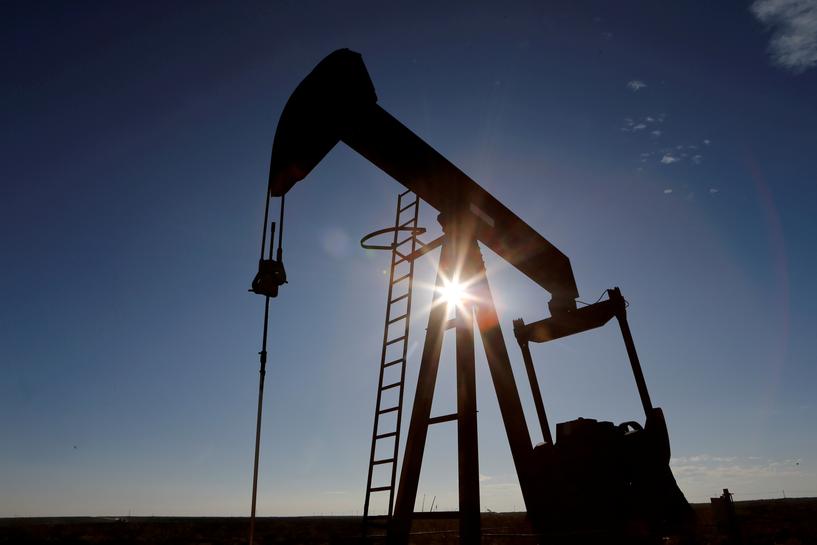 MELBOURNE  – Oil prices eased on Friday but stayed within touching distance of nine-month highs hit overnight as soaring COVID-19 cases weigh on fuel demand and U.S. lawmakers continue to battle over a $900 billion economic stimulus package.
U.S. West Texas Intermediate (WTI) crude futures slipped 7 cents or 0.1%, to $48.29 a barrel at 0218 GMT, while Brent crude futures fell 13 cents, or 0.3%, to $51.37 a barrel.
Both contracts had climbed on Thursday, on optimism around progress on a COVID-19 relief bill, strong Asian refining demand and a slide in the U.S. dollar to a two-and-a-half year low. With oil priced in dollars, a weaker greenback makes oil cheaper in other currencies.
"We think markets are still overlooking the near-term demand pressures of rising COVID-19 cases and COVID-19 restrictions in the U.S. and Europe," Commonwealth Bank commodities analyst Vivek Dhar said in a note.
Analysts said risk appetite was growing with the prospect of an imminent U.S. stimulus deal, which would help fuel demand, but lawmakers had yet to reach an agreement late on Thursday.
The continued rollout of vaccines is also helping protect the market from steep falls.
Full coverage: REUTERS 
Dollar friendless as bears pile in, poised for worst week in a month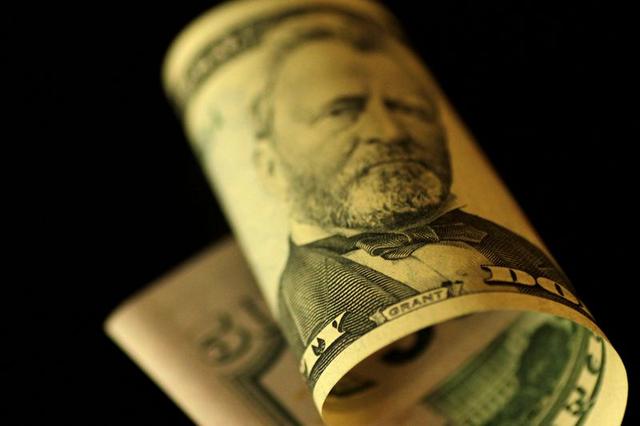 SINGAPORE  – The dollar has sunk through major support levels and looked set for its worst week in a month on Friday, as its accelerating slide sucked in more short sellers keen to make an easy buck.
It has slumped to a nine-month low against the safe-haven yen, even though investors have been gobbling up risky assets all week, and fallen to multi-year lows against the euro, pound, Aussie, kiwi and Canadian dollar. [MKTS/GLOB]
The euro has added nearly 3% in the three weeks since it burst through stiff resistance at $1.2000. At $1.2254, after minor profit taking on Friday, there is clear sky ahead until the common currency's 2018 top of $1.2556.
The Australian dollar, which also saw some small profit taking, is set for a seventh consecutive weekly gain, a streak that has carried it 9% higher since early November.
"It's a perfect combination that is besieging the dollar at the moment," said Rodrigo Catril, National Australia Bank's senior currency strategist in Sydney, since U.S. rates are anchored low and better returns are expected elsewhere.
"For now the narrative of global growth, and broadening of the recovery, favours risk-sensitive currencies like the Aussie and the kiwi, and more of the same is to be expected in 2021."
Full coverage: REUTERS 
Wall Street ends at record highs as investors eye fiscal stimulus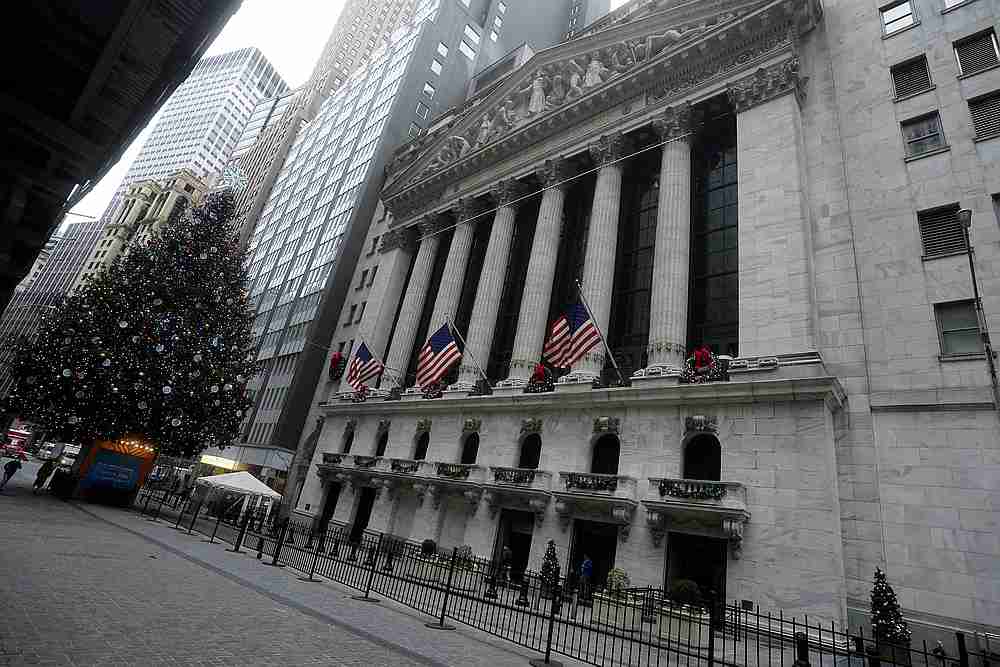 Wall Street's three main indexes closed at record highs on Thursday as investors grew more optimistic about a coronavirus stimulus bill, helping markets look past signs of economic strain brought on by the COVID-19 pandemic.
A surge in technology outsourcing firm Accenture gave the S&P 500 a major lift.
Top Republicans and Democrats grew closer to agreeing on a fresh round of aid in response to a crisis that has killed nearly 309,000 Americans and thrown millions out of work.
Many investors saw the passing of new measures to support the economy as imminent after data showed the number of Americans filing first-time claims for jobless benefits unexpectedly rose last week.
That followed a reading on Wednesday that showed U.S. retail sales falling more than expected in November, as consumer spending remained constrained.
"It's all about stimulus today and expectations of a pathway to the deal," said Ryan Giannotto, director of research at GraniteShares in New York City.
Developments on the vaccine front were also lifting the market, with Moderna Inc awaiting U.S. approval for deploying what would be the nation's second COVID-19 vaccine. Moderna stock gained 5%.
The S&P 500, Dow Jones Industrial Average, Nasdaq and Russell 2000 index of smaller companies all closed at their highest levels ever.
The S&P 500 has climbed about 15% in 2020, despite the economic destruction caused by the coronavirus.
Full coverage: REUTERS