WORLDWIDE : HEADLINES 
Exclusive: Trump administration slams China's Huawei, halting shipments from Intel, others – sources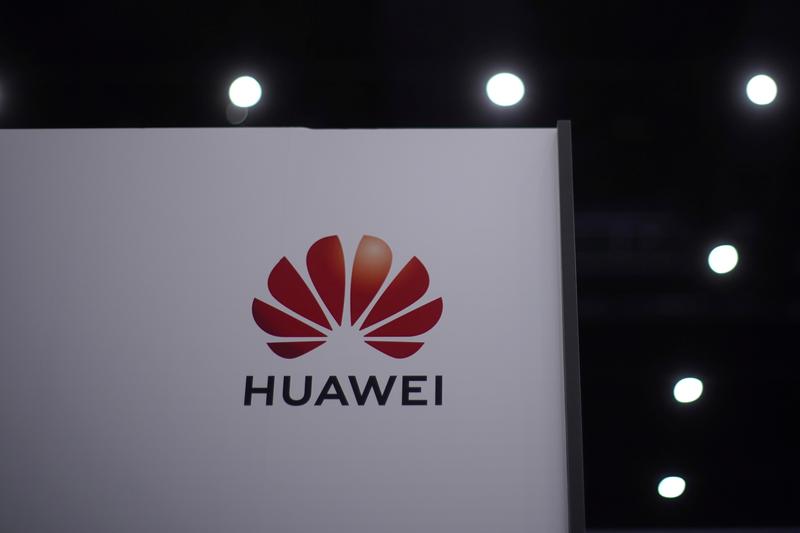 NEW YORK/WASHINGTON – The Trump administration notified Huawei suppliers, including chipmaker Intel, that it is revoking certain licenses to sell to the Chinese company and intends to reject dozens of other applications to supply the telecommunications firm, people familiar with the matter told Reuters.
The action – likely the last against Huawei Technologies under Republican President Donald Trump – is the latest in a long-running effort to weaken the world's largest telecommunications equipment maker, which Washington sees as a national security threat.
The notices came amid a flurry of U.S. efforts against China in the final days of Trump's administration. Democrat Joe Biden will take the oath of office as president on Wednesday.
A spokesperson for Intel Corp declined to comment. Commerce said it could not comment on specific licensing decisions, but said the department continues to work with other agencies to "consistently" apply licensing policies in a way that "protects U.S. national security and foreign policy interests."
In an email seen by Reuters documenting the actions, the Semiconductor Industry Association said on Friday the Commerce Department had issued "intents to deny a significant number of license requests for exports to Huawei and a revocation of at least one previously issued license." Sources familiar with the situation, who spoke on condition of anonymity, said there was more than one revocation. One of the sources said eight licenses were yanked from four companies.
Japanese flash memory chip maker Kioxia Corp had at least one license revoked, two of the sources said. The company, formerly known as Toshiba Memory Corp, said it does not "disclose business details regarding specific products or customers."
The semiconductor association's email said the actions spanned a "broad range" of products in the semiconductor industry and asked companies whether they had received notices.
Full coverage: REUTERS 
Russia detains Kremlin critic Alexei Navalny, faces clash with Western nations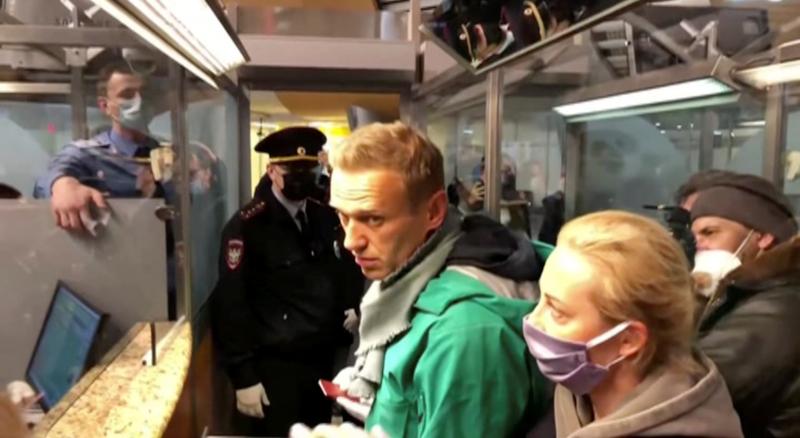 MOSCOW – Police detained prominent Kremlin critic Alexei Navalny on arrival in Moscow on Sunday after he flew home to Russia from Germany for the first time since he was poisoned last summer, triggering a political clash with the West.
The move, which could see Navalny jailed for 3.5 years for allegedly flouting the terms of a suspended prison sentence, may reignite political pressure on the West to tighten sanctions on Russia, especially against an $11.6 billion project to build a natural gas pipeline from Russia to Germany.
In a case that drew wide international attention, Navalny was poisoned last summer by what German military tests showed was a Novichok nerve agent, a version of events the Kremlin rejects.
Navalny recovered in Germany and after he said last week he planned to return home, the Moscow prison service (FSIN) said it would do everything to arrest him once he returned, accusing him of flouting the terms of a suspended prison sentence for embezzlement, a 2014 case he says was trumped up.
But the 44-year-old opposition politician laughed and joked with journalists on his plane, saying he was not afraid and did not believe he would be arrested.
Full coverage: REUTERS 
WORLDWIDE : FINANCE / MARKETS  
Oil drops 1% as rising coronavirus cases end supply-led rally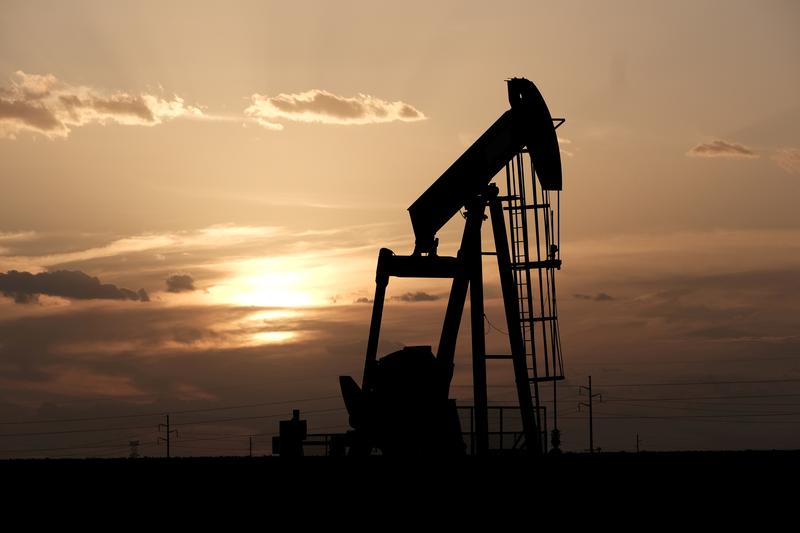 TOKYO – Oil prices fell on Monday, extending losses that last week ended a rally driven by production cuts and strong Chinese demand, with the market's recovery outlook being called into question as coronavirus infections rise.
Brent crude fell 45 cents, or nearly 1%, to $54.65 a barrel by 0207 GMT, after dropping 2.3% on Friday. U.S. oil was down by 43 cents, also nearly 1%, at $51.93 a barrel, having declined 2.3% in the previous trading session.
The benchmarks had rallied in recent weeks, buoyed by the start of COVID-19 vaccine rollouts and a surprise cut of crude output by the world's biggest oil exporter, Saudi Arabia. Surging new infections throughout the world, however, have raised doubts about how long demand would hold up.
U.S. drillers added further pressure by putting more oil and natural gas rigs to work for an eighth consecutive week last week because rising prices have made production more profitable. Still, the number of operating rigs is less than half of the level of a year ago. [RIG/U]
Full coverage: REUTERS 
Dollar pokes higher as U.S. soft data sours mood; China GDP in focus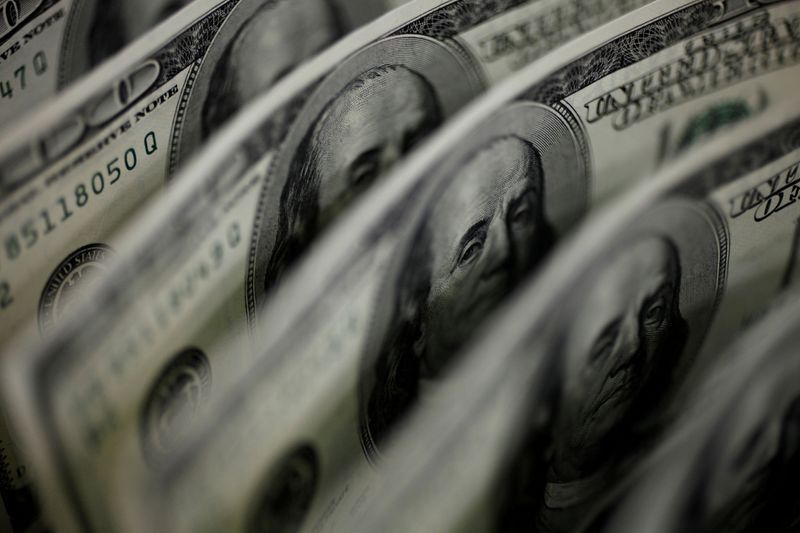 SINGAPORE – The dollar held late-week gains on Monday as softening U.S. economic data and rising coronavirus cases turned investors cautious.
Against a basket of currencies the dollar hovered around a one-month high of 90.887 hit in early trade and the mood also supported the safe-haven yen against other majors.
The euro eased slightly to touch a six-week low of $1.2066 and the risk-sensitive Australian dollar slipped 0.3% to a one-week low of $0.7679.
Trade was choppy and moves modest ahead of of a raft of Chinese economic data, including GDP numbers due mid-morning, with fourth quarter GDP expected to show a further pickup in growth to 6.1% year-on-year.
The safety bid has added to support for the dollar since the Democrats won control of U.S. Congress a fortnight ago, which triggered a surge in U.S. yields as investors priced in fewer fetters on a borrow-and-spend administration.
Full coverage: REUTERS 
Asia shares step back, await China economic update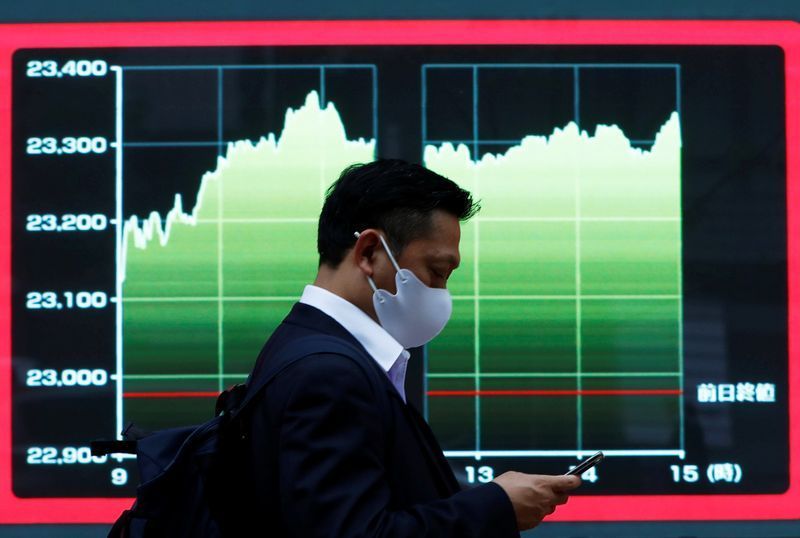 SYDNEY – Asian share markets retreated from highs on Monday as disappointing news on U.S. consumer spending tempered risk sentiment ahead of a closely-watched reading on the health of the Chinese economy.
Also evident were doubts about how much of U.S. President-elect Joe Biden's stimulus package will make it through Congress given Republican opposition, and the risk of more mob violence at his inauguration on Wednesday.
MSCI's broadest index of Asia-Pacific shares outside Japan lost 0.3% having hit a string of record peaks in recent weeks. Japan's Nikkei slipped 1% and away from a 30-year high.
E-Mini futures for the S&P 500 dipped 0.3%, though Wall Street will be closed on Monday for a holiday.
Chinese GDP data are expected to show growth picked up to an annual 6.1% last quarter, from 4.9% in the third quarter. Monthly figures on retail sales and industrial output should show brisk activity as the year ended.
"We expect Q4 Chinese GDP growth accelerated to an above‑consensus 6.5% a year because of robust industrial output, the recovery in services and strong exports," said Joseph Capurso, head of international economics at CBA.
"The data will confirm the Chinese economy ended the year on a strong footing."
That would be a marked contrast to the U.S. and Europe where the spread of coronavirus has scarred consumer spending, underlined by dismal U.S. retail sales reported on Friday.
Full coverage: REUTERS