WORLDWIDE : HEADLINES 
Outlook darkens for Wall Street as Biden's regulators take shape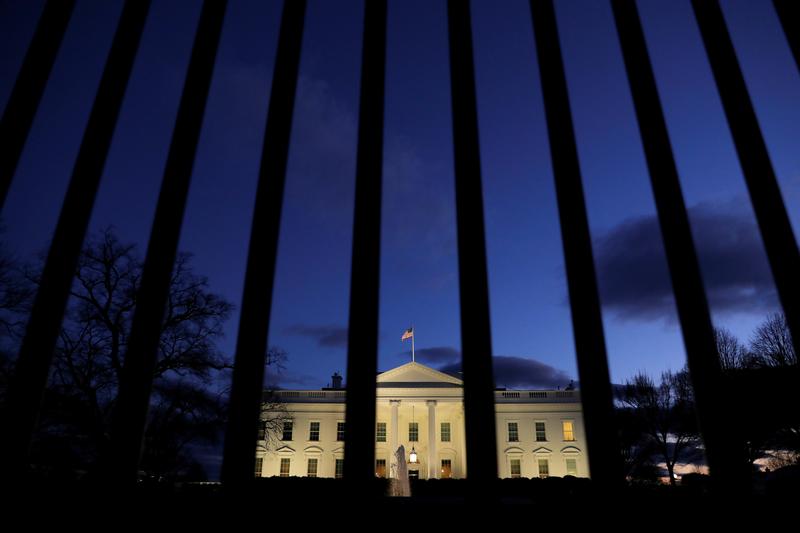 WASHINGTON – Wall Street may be facing an uncomfortable four years after President-elect Joe Biden's team confirmed on Monday it planned to nominate two consumer champions to lead top financial agencies, signaling a tougher stance on the industry than many had anticipated.
Gary Gensler will serve as chair of the Securities and Exchange Commission (SEC) and Federal Trade Commission member Rohit Chopra will head the Consumer Financial Protection Bureau (CFPB). Progressives see the agencies as critical to advancing policy priorities on climate change and social justice.
Wall Street-friendly Republicans on Monday criticized Biden for bowing to leftists, warning the picks would be divisive.
"The Biden team is pandering to members of the far-left," Patrick McHenry, lead Republican on the House of Representatives finance panel said of Chopra, while warning Gensler should "resist pressure to commandeer our securities disclosure regime to try to fix non-economic issues or social problems."
The chair of the derivatives regulator from 2009 to 2014, Gensler implemented new swaps trading rules created by Congress after the financial crisis, developing a reputation as a tough operator willing to stand up to powerful Wall Street interests.
Chopra helped set up the CFPB after the crisis and served as its first student loan ombudsman. At the FTC, he campaigned for tougher rules for big tech companies on consumer privacy and competition, and for stricter enforcement penalties.
Full coverage: REUTERS 
Shares in Samsung C&T, Life extend losses after heir Jay Y. Lee jailed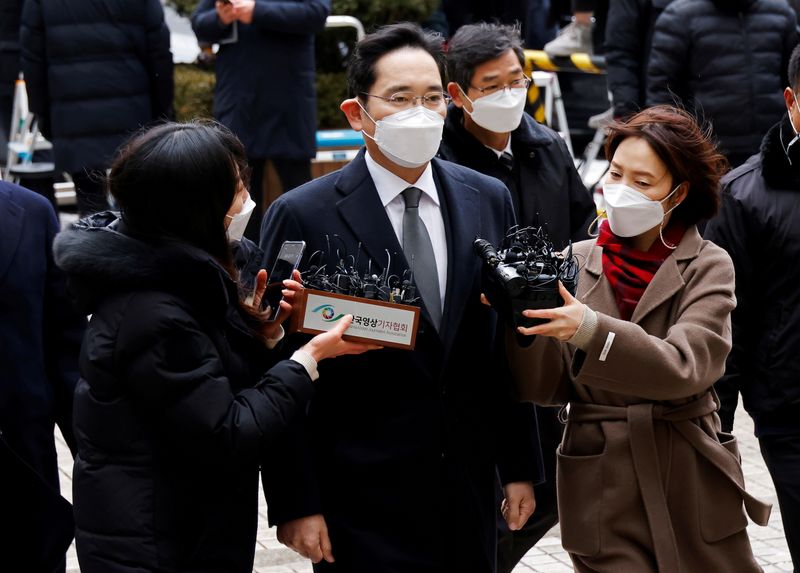 SEOUL – Shares in Samsung Electronics affiliates Samsung C&T Corp and Samsung Life Insurance fell on Tuesday, extending losses from the previous day after Samsung Electronics Vice Chairman Jay Y. Lee received a two-and-a-half year jail term.
Some investors sold after the sentence dashed hopes for more generous returns if the court had ruled in Lee's favour, analysts said.
There were expectations that some Samsung affiliates would reward shareholders to "try to create a good corporate image" in response to a lenient sentence, said Park Sung-soon, an analyst at Cape Investment & Securities.
"There is concern that what the market expected will no longer be realized, with vice chairman Jay Y. Lee detained," Park said.
Shares in Samsung C&T fell as much as 4.2% in morning trade, while Samsung Life fell as much as 2.4%, compared to a 0.8% rise in the wider market as of 0046 GMT.
Full coverage: REUTERS 
WORLDWIDE : FINANCE / MARKETS  
Asia shares look to China for recovery lead, earnings in focus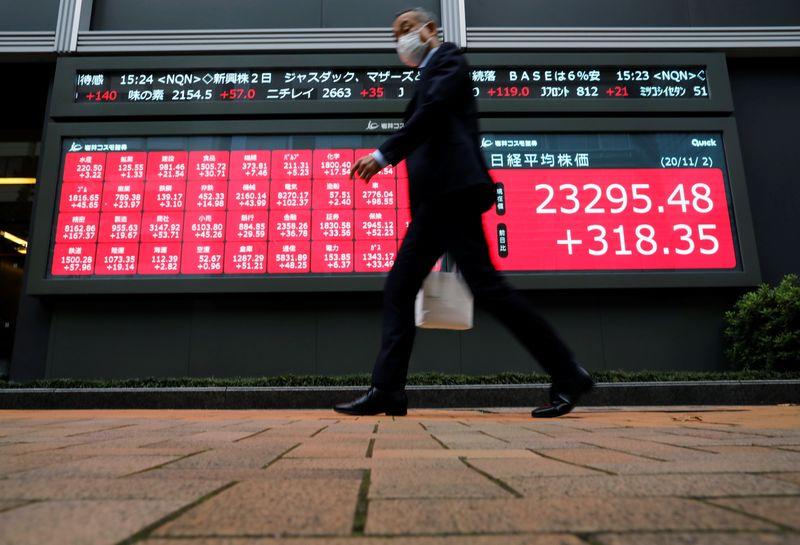 SYDNEY/HONG KONG – Asian shares climbed on Tuesday as investors wagered China's economic strength would help underpin growth in the region, even as pandemic lockdowns threatened to lengthen the road to recovery in the West.
Data out on Monday had confirmed the world's second-largest economy was one of the few to grow over 2020 and actually picked up speed as the year closed.
MSCI's broadest index of Asia-Pacific shares outside Japan firmed 0.98%, to be a whisker from record highs. Japan's Nikkei bounced 1.5%, recovering all the losses suffered on Monday when caution had dominated markets.
Australian shares climbed 1.25% as investors bet on news that Queensland state was set to lift virus-led restrictions and on prospects of better production numbers from local miners, helped by improved industrial activity in top consumer China.
Chinese blue-chips remained flat while Hong Kong's Hang Seng advanced 1.8%.
U.S. stocks also looked a little steadier as futures for the S&P 500 added 0.51% and NASDAQ futures 0.59%.
Analysts at JPMorgan felt the coming earnings season could brighten the mood given the consensus in Europe was for a fall of 25% year-on-year, setting a very low bar.
Full coverage: REUTERS 
Brent crude edges up as optimism over economy trumps demand concerns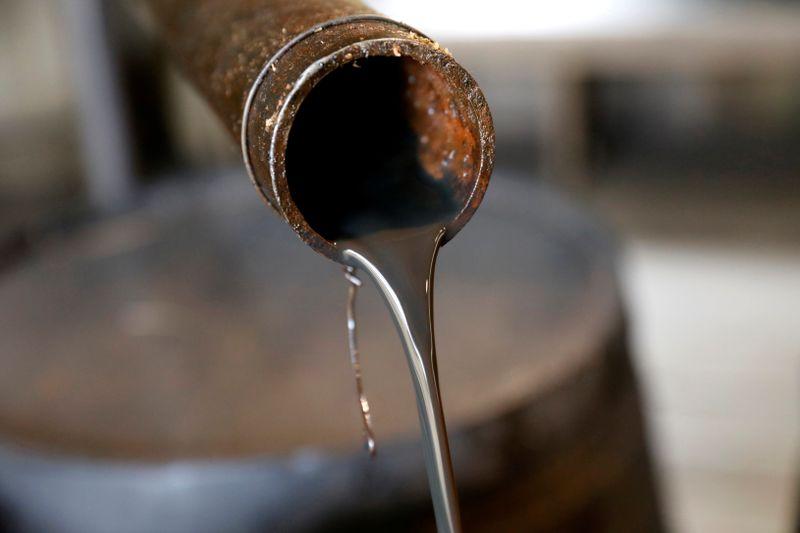 SINGAPORE  – Brent crude futures edged up on Tuesday as optimism that government stimulus will buoy global economic growth and oil demand trumped concerns that renewed COVID-19 pandemic lockdowns globally could cool fuel consumption.
Brent crude futures for March rose 17 cents, or 0.3%, to $54.92 a barrel by 0150 GMT after slipping 35 cents in the previous session.
U.S. West Texas Intermediate crude was at $52.25 a barrel, down 11 cents, or 0.2%. There was no settlement on Monday as U.S. markets were closed for a public holiday. Front-month February WTI futures expire on Wednesday.
Investors are upbeat about demand in China, the world's top crude oil importer, after data released on Monday showed its refinery output rose 3% to a new record in 2020. China was also the only major economy in the world to avoid a contraction last year as many nations struggled to contain the COVID-19 pandemic.
Full coverage: REUTERS 
Dollar hovers near one-month high as Biden's FX policy takes shape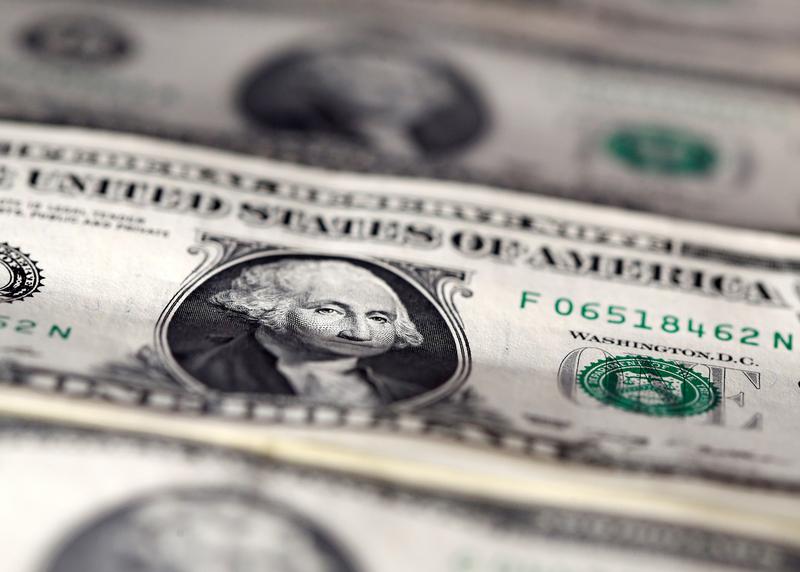 TOKYO – The dollar hovered around its highest in nearly one month on Tuesday with traders expecting U.S. Treasury Secretary nominee Janet Yellen to affirm a more traditional commitment to market-set currency rates when she testifies at Capitol Hill later.
President-elect Joe Biden's pick to head the Treasury is prepared to say the United States "doesn't seek a weaker currency to gain competitive advantage", returning to a more traditional posture after outgoing President Donald Trump often railed against dollar strength.
Biden is set to be inaugurated on Wednesday.
The greenback has started the year with a near 2% rally against major peers, supported by a rise U.S. Treasury yields in response to Biden's plan for a $1.9 trillion pandemic relief package.
The safe-haven currency fell nearly 7% last year on expectations U.S. monetary policy would stay ultra-loose and on hopes for a post-pandemic global recovery.
The greenback has also been helped recently by an unwinding of bearish bets, with data showing that hedge funds piled up the biggest net short position since May 2011 in the week ended Jan. 12. Such large positions suggest that traders would be relatively more inclined to reduce their positions than add to already big bets.
Full coverage: REUTERS