WORLDWIDE : HEADLINES  
Netflix forecasts an end to borrowing binge, shares surge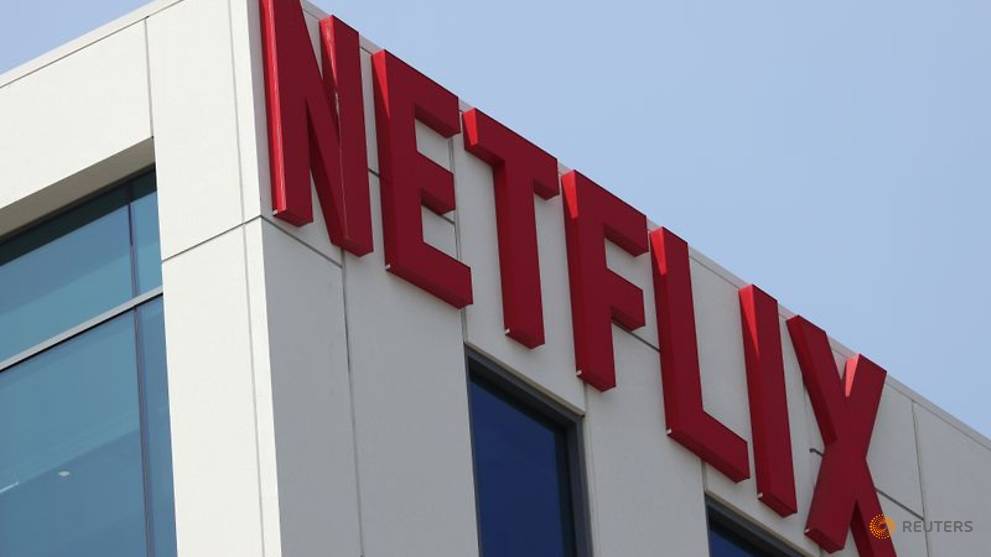 Netflix Inc said on Tuesday its global subscriber rolls crossed 200 million at the end of 2020 and projected it will no longer need to borrow billions of dollars to finance its broad slate of TV shows and movies.
Shares of Netflix rose nearly 13% in extended trading as the financial milestone validated the company's strategy of going into debt to take on big Hollywood studios with a flood of its own programming in multiple languages.
The world's largest streaming service had raised $15 billion through debt in less than a decade. On Tuesday, the company said it expected free cash flow to break even in 2021, adding in a letter to shareholders, "We believe we no longer have a need to raise external financing for our day-to-day operations."
Netflix said it will explore returning excess cash to shareholders via share buybacks. It plans to maintain $10 billion to $15 billion in gross debt.
"This is in sharp contrast to Disney and many other new entrants into the streaming market who expect to lose money on streaming for the next few years," said eMarketer analyst Eric Haggstrom.
Full coverage: REUTERS 
'Act big' now to save economy, worry about debt later, Yellen says in Treasury testimony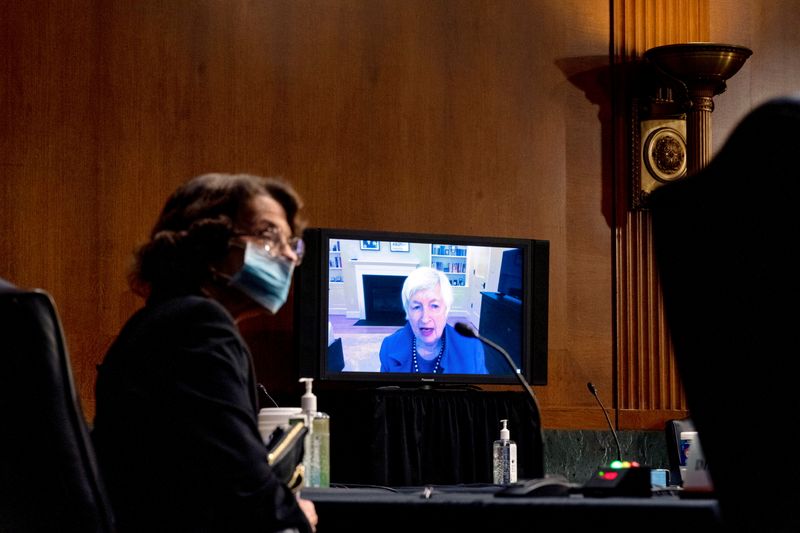 WASHINGTON – Janet Yellen, U.S. President-elect Joe Biden's nominee for Treasury Secretary, urged lawmakers on Tuesday to "act big" on coronavirus relief spending, arguing that the economic benefits far outweigh the risks of a higher debt burden.
In more than three hours of confirmation hearing testimony, the former Federal Reserve chair laid out a vision of a more muscular Treasury that would act aggressively to reduce economic inequality, fight climate change and counter China's unfair trade and subsidy practices.
Taxes on corporations and the wealthy will eventually need to rise to help finance Biden's ambitious plans for investing in infrastructure, research and development, and for worker training to improve the U.S. economy's competitiveness, she told members of the Senate Finance Committee.
But that would only come after reining in the coronavirus pandemic, which has killed over 400,000 in the United States, and the economic devastation it brought.
Yellen, who spoke by video link, said her task as Treasury chief will be to help Americans endure the final months of the pandemic as the population is vaccinated, and rebuild the economy to make it more competitive and create more prosperity and more jobs.
Full coverage: REUTERS 
WORLDWIDE : FINANCE / MARKETS 
Oil extends gains on hopes of U.S. stimulus and crude stocks drawdown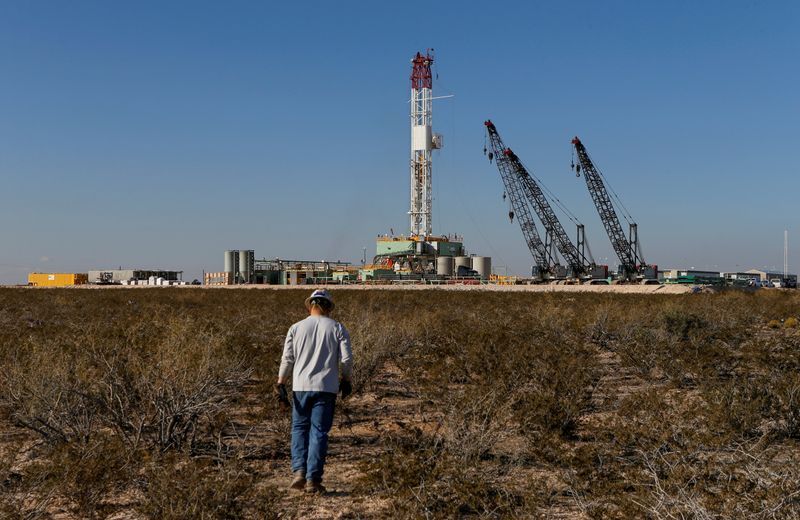 MELBOURNE – Oil prices rose in early trade on Wednesday, adding to solid gains overnight, on expectations the incoming U.S. administration will go ahead with massive stimulus spending that would boost fuel demand and draw down crude stocks.
U.S. West Texas Intermediate (WTI) crude futures climbed 23 cents, or 0.4%, to $53.21 a barrel at 0155 GMT, building on a 1.2% rise on Tuesday.
Brent crude futures rose 25 cents, or 0.5%, to $56.15 a barrel, adding to a 2.1% gain on Tuesday.
U.S. President-elect Joe Biden's Treasury Secretary nominee Janet Yellen urged lawmakers on Tuesday to "act big" on pandemic relief spending, reinforcing hopes of massive spending to boost growth.
"Certainly the expectation is that will support better growth and better demand in the U.S.," said National Australia Bank's head of commodity research, Lachlan Shaw.
Full coverage: REUTERS 
Dollar slips as U.S. stimulus hopes lift mood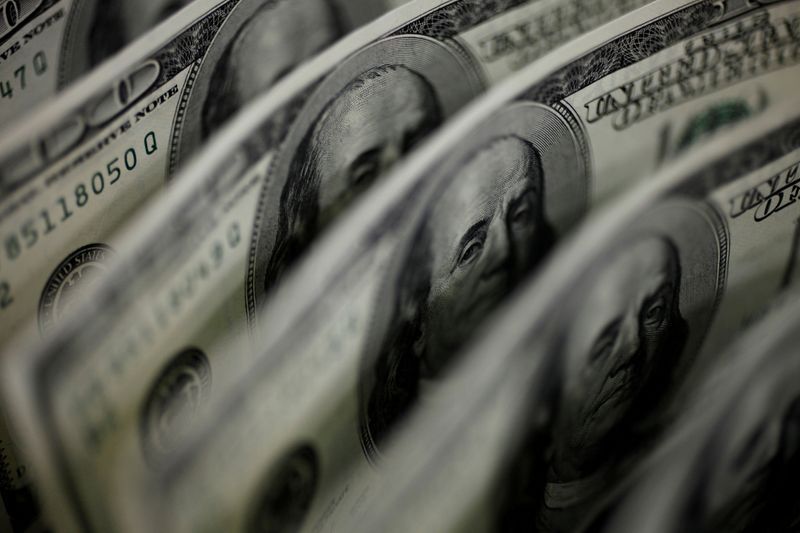 SINGAPORE  – The U.S. dollar nursed losses on Wednesday and the euro hung on to gains as investors' mood brightened in the wake of a better-than-expected sentiment survey in Germany and big spending talk from U.S. Treasury Secretary nominee Janet Yellen.
Yellen's comments, urging lawmakers to "act big" on coronavirus relief and not worry too much about debt, helped assuage this week's risk averse tone and knocked the dollar index from a one-month high.
The euro bounced off support around $1.2050, lifting about 0.4% on the dollar overnight to hit $1.2145, following a ZEW investor sentiment survey that beat forecasts and the Italian government surviving a confidence vote.
It held near that level in Asia, and the risk-sensitive Australian and New Zealand dollars edged up in morning trade to also hold modest overnight rises. The Aussie was last up 0.2% at $0.7707 and the kiwi up 0.1% to $0.7122.
"The stimulatory bias of the incoming Biden administration's economic policy is again at the centre of market attention," ANZ analysts said in a note to clients.
Full coverage: REUTERS 
Asian markets set for modest upswing after gains on Wall Street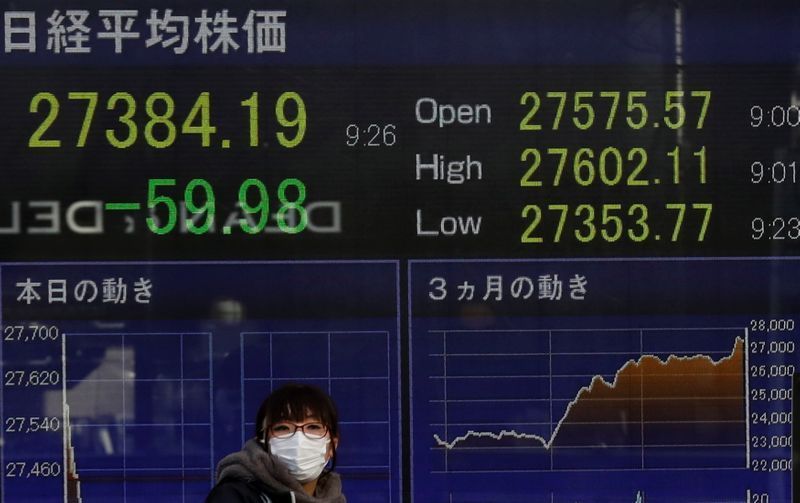 NEW YORK – Investors in Asian markets were poised for gains on Wednesday after Wall Street indexes rose on the back of U.S. Treasury Secretary nominee Janet Yellen's push for a sizable fiscal relief package in response to the COVID-19 pandemic.
"We've sort of seen a positivity evident last night in Wall Street already in Asian trade on Tuesday," said Kyle Rodda, a markets analyst at IG Markets, who noted Asian markets are following U.S. stimulus developments more than anything else.
"The gains are modest," he added.
Australia's ASX 200 rose more than 0.5% in early trade Wednesday.
MSCI's gauge of stocks across the globe gained 0.03%.
Japan's Nikkei 225 futures added 0.07%, but Hong Kong's Hang Seng index futures lost 0.29%.
On Wall Street, the Dow Jones Industrial Average rose 0.38%, while the S&P 500 gained 0.81%. The tech-heavy Nasdaq Composite added 1.53%.
Full coverage: REUTERS