WORLDWIDE : HEADLINES
Britain, EU tell each other to give way in 'difficult' trade talks 
LONDON/BRUSSELS  – Britain insisted on Sunday that the European Union should shift position to open the way to a post-Brexit trade pact, drawing a swift response from the bloc's negotiator defending the union's right to protect its interests.
Negotiations are expected to continue on Monday, beyond a Sunday deadline set by the European Parliament, and a senior British government source described them as "difficult" because of the "significant differences" in position.
With less than two weeks before Britain leaves the EU's orbit, both sides are calling on the other to move to secure a deal and safeguard annual trade in goods from tariffs and quotas. But so far, neither has budged far enough for a breakthrough.
Talks to reach a deal have been largely hamstrung over two issues – the bloc's fishing rights in British waters and creating a so-called level playing field providing fair competition rules for both sides.
British health minister Matt Hancock said on Sunday morning the bloc should drop its "unreasonable demands".
"We want these talks to reach a positive conclusion, of course I want a deal, I think everybody wants a deal," Hancock told Sky News. "Unfortunately, the EU have put in some unreasonable demands. … I am sure a deal can be done but obviously it needs movement on the EU side."
Britain left the EU on Jan. 31 and has been in a status-quo transition period since then. That expires at the end of the year when Britain will leave the bloc's customs union and single market.
EU negotiator Michel Barnier said talks with UK counterpart David Frost were at a "crucial" point on Sunday.
"The EU remains committed to a fair, reciprocal and balanced agreement. We respect the sovereignty of the UK. And we expect the same," he said.
"Both the EU and the UK must have the right to set their own laws and control their own waters. And we should both be able to act when our interests are at stake."
Full coverage: REUTERS  
Shell reaps $2.5 billion from sale of minority stake in Queensland Curtis LNG facilities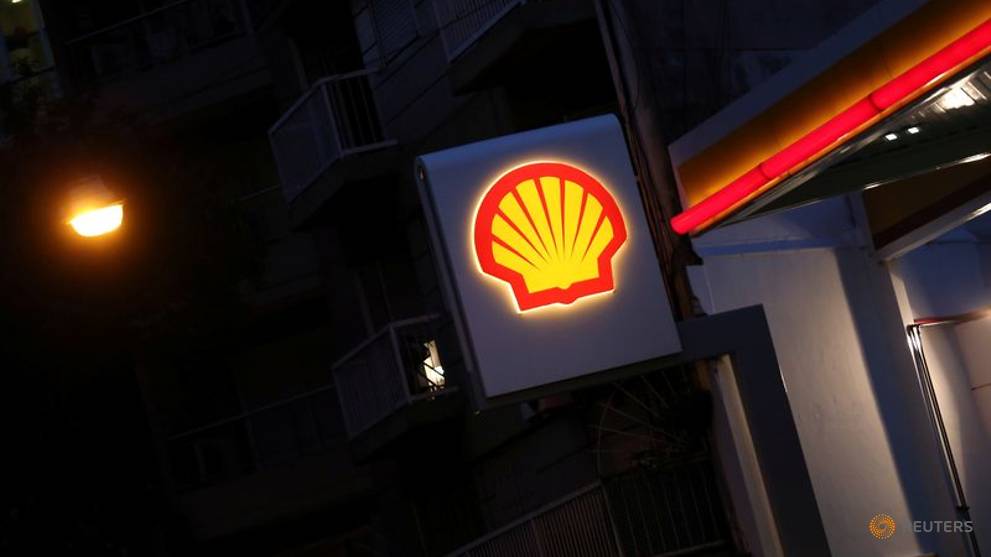 MELBOURNE  – Shell said on Monday it has agreed to sell a 26.25% stake in its Queensland Curtis LNG (QCLNG) facilities to Global Infrastructure Partners Australia for $2.5 billion, helping the oil major meet its annual target for divestments.
Shell, advised by Rothschild & Co, put a minority stake in the asset up for sale earlier this year, after infrastructure investors expressed interest in the asset which has a guaranteed earnings stream for 15 years.
The sale price was in line with analysts' expectations.
"This decision is consistent with Shell's strategy of selling non-core assets in order to further high-grade and simplify Shell's portfolio," the company said in a statement.
Shell is aiming to raise $4 billion a year from asset sales. The sale to Global Infrastructure Partners puts it on target for this year, following the divestment of its Martinez refinery and Appalachia shale gas assets.
The QCLNG plant is majority owned by Shell, with minority stakes owned by China National Offshore Oil Corp and Tokyo Gas Co.
The stake Global Infrastructure Partners has bought gives it a piece of a U.S.-dollar denominated, inflation-linked usage fee paid by CNOOC and Tokyo Gas over about 15 years, regardless of the LNG plant's throughput.
Full coverage: REUTERS 
WORLDWIDE : FINANCE / MARKETS  
Stocks, sterling unsettled as new virus strain shuts UK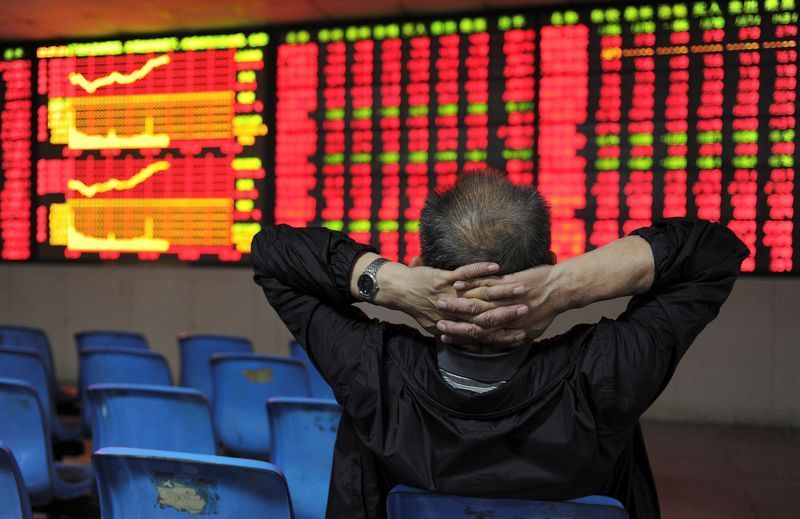 SYDNEY  – Asian stocks faltered on Monday as unease over a new coronavirus strain that was shutting much of the United Kingdom offset news a deal had finally been struck on a long-awaited U.S. stimulus bill.
Sterling slid 1.1% to $1.3370 after several European countries closed their borders to the UK as the country entered a tougher lockdown to fight a new strain of coronavirus.
Prime Minister Boris Johnson will chair an emergency response meeting on Monday to discuss international travel and the flow of freight in and out of Britain.
That combined with the lack of a Brexit deal to cut 1% off FTSE futures, while EUROSTOXX 50 futures shed 1.5%.
MSCI's broadest index of Asia-Pacific shares outside Japan dipped 0.2% after hitting a string of record peaks last week. Japan's Nikkei reversed early gains to be down 0.6%, off its highest since April 1991.
In the United States, Republican U.S. Senate Majority Leader Mitch McConnell said an agreement had been reached by congressional leaders on a roughly $900 billion COVID-19 relief bill.
The news saw futures for the S&P 500 jump at first, only to fade to a loss of 0.1% as the session progressed.
Analysts at BofA noted a huge $46.4 billion flowed into equities in the latest week, while the outflow from cash was the largest in four months. There were record flows into tech shares and large flows to the consumer sector, healthcare, financials, real estate and value stocks.
Full coverage: REUTERS 
Oil prices fall amid worries over new coronavirus strain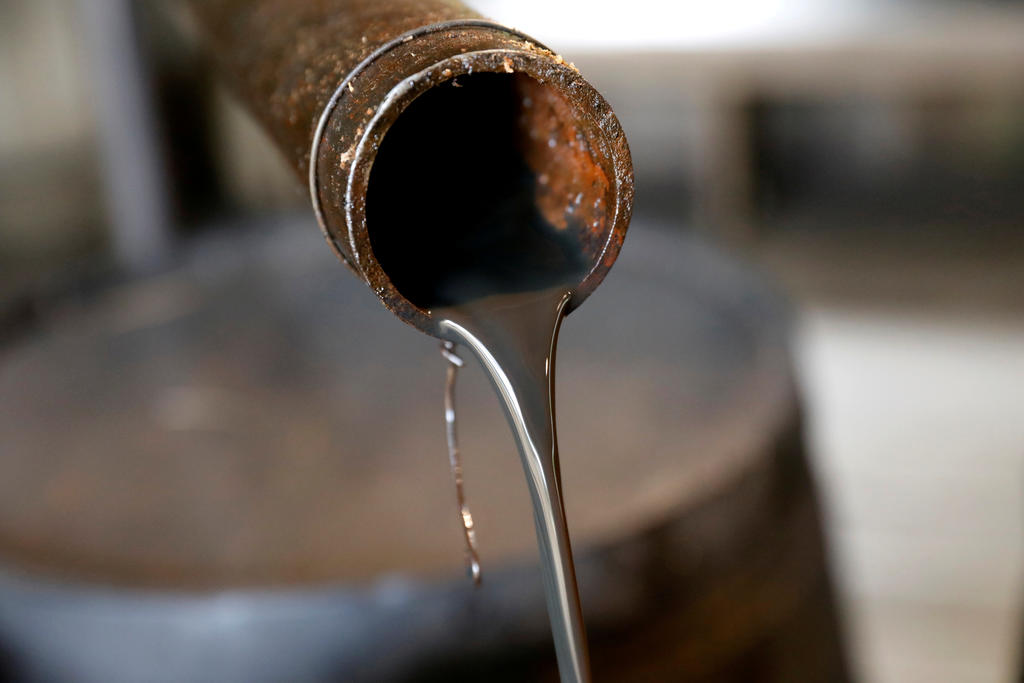 TOKYO  – Oil prices slid in early trade on Monday as a fast-spreading new coronavirus strain in the United Kingdom raised concerns that tighter restrictions there and in other European countries could stall a recovery in the global economy and its need for fuel.
Brent crude dropped 97 cents, or 1.9%, to $51.29 a barrel by 0103 GMT after rising 1.5% and touching its highest since March last Friday.
U.S. West Texas Intermediate (WTI) crude was down 83 cents, or 1.7%, to $48.27 a barrel after also climbing 1.5% on Friday to its highest level since February.
Monday's declines came after oil prices marked seven straight weeks of gains last week as investors focused on the rollout of COVID-19 vaccines.
"A new variant of the coronavirus in Britain and tighter travel restrictions in Europe sparked fears over slower economic recovery, prompting investors to unwind long positions," said Kazuhiko Saito, chief analyst at commodities broker Fujitomi Co.
"The oil market has been on a bull trend in the past month or so, ignoring negative factors, amid an optimism that a widening vaccine rollout would revive global growth, but investors' rosy expectations for 2021 have suddenly vanished," Saito said.
British Prime Minister Boris Johnson will chair an emergency response meeting on Monday to discuss international travel, in particular the flow of freight in and out of Britain as COVID-19 cases surged by a record number for one day. The headache comes as Johnson also seeks to hammer out a final accord on Brexit.
Full coverage: REUTERS 
Dollar climbs, sterling sinks as coronavirus lockdowns stoke haven demand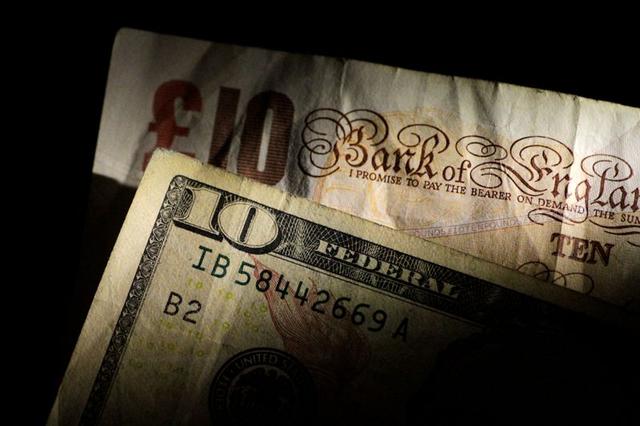 TOKYO  – The dollar climbed against major peers on Monday with investors seeking its relative safety as many countries tightened COVID-19 lockdowns.
Sterling GBP=D3 was the biggest loser in early Asian trading after Britain imposed tough new restrictions to stem a fast-spreading new coronavirus strain.
Meanwhile, Britain said the European Union must shift position after Brexit negotiators failed to find agreement on the weekend, raising the risk that the UK crashes out of the trading bloc's orbit at the turn of the year with no deal.
The negative sentiment overshadowed a weekend deal among U.S. congressional leaders for a $900 billion coronavirus aid package.
The pound lost as much as 1.1% to $1.3381 before trading at $1.3400. The euro slid 0.4% to $1.22135.
"The lockdown news and the stalemate on Brexit is keeping the market nervous," said Rodrigo Catril, National Australia Bank's senior currency strategist in Sydney.
"Dollar strength is largely being driven by the move lower in the pound."
The dollar's rebound comes after it sank to 2 1/2-year lows against major peers last week, driven by optimism that a widening vaccine rollout would revive global growth.
The dollar index gained 0.3% to 90.257, after touching 89.729 on Thursday for the first time since April 2018.
Full coverage: REUTERS