WORLDWIDE : HEADLINES 
Tesla tumbles 6.5% from record high in S&P 500 debut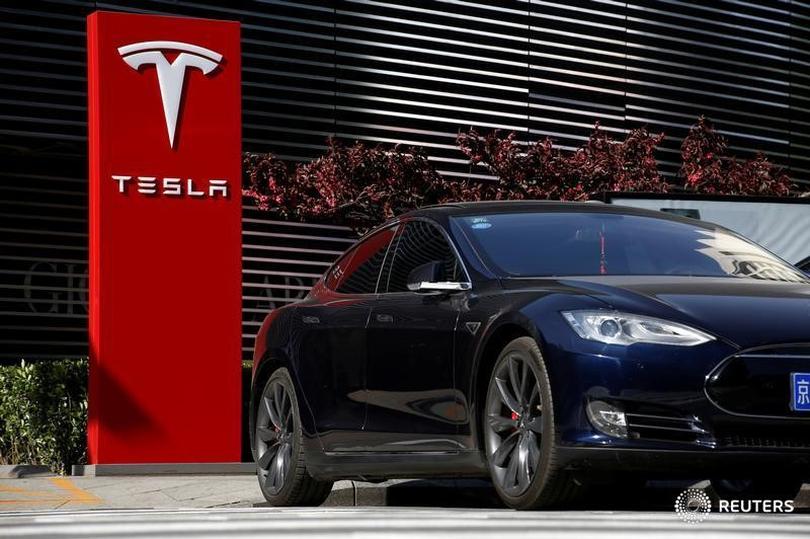 Shares of Tesla ended sharply lower in their S&P 500 debut Monday, with losses accelerating after news of potential future competition from Apple.
Tesla ended down 6.5% from a record high in the previous session, its steepest one-day drop in over a week. Losses steepened towards the end of the session after Reuters reported that Apple is targeting 2024 to produce a passenger vehicle that could include its own breakthrough battery technology.
The company's shares had opened down nearly 5%.
The decline in Tesla's shares accounted for about 0.1 percentage points of the S&P 500's 0.4% decline for the day, according to Refinitiv data.
The electric car maker, headed by billionaire Elon Musk, is the most valuable company ever admitted to Wall Street's main benchmark and accounted for a 1.69% weight in the index ahead of Monday's trading. The shares had surged almost 60% since mid-November, when Tesla's debut in the S&P 500 was announced here, and have soared almost 700% so far in 2020.
Tesla jumped 6% on Friday in frantic trading ahead of its S&P 500 entry.
Full coverage: REUTERS  
Microsoft, Google, Cisco, Dell join legal battle against hacking company NSO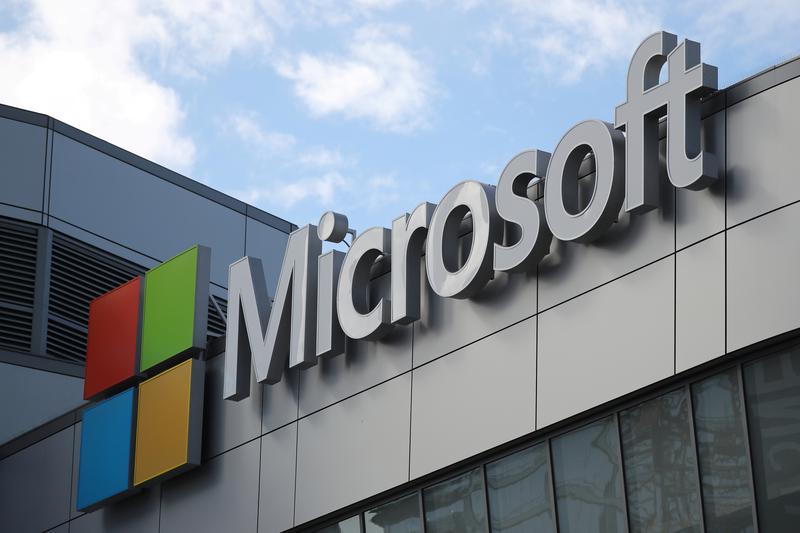 Tech giants including Microsoft and Google on Monday joined Facebook's legal battle against hacking company NSO, filing an amicus brief in federal court that warned that the Israeli firm's tools were "powerful, and dangerous."
The brief, filed before the U.S. Court of Appeals for the Ninth Circuit, opens up a new front in Facebook's lawsuit against NSO, which it filed last year after it was revealed that the cyber surveillance firm had exploited a bug in Facebook-owned instant messaging program WhatsApp to help surveil more than 1,400 people worldwide.
NSO has argued that, because it sells digital break-in tools to police and spy agencies, it should benefit from "sovereign immunity" – a legal doctrine that generally insulates foreign governments from lawsuits. NSO lost that argument in the Northern District of California in July and has since appealed to the Ninth Circuit to have the ruling overturned.
Microsoft, Alphabet-owned Google, Cisco, Dell Technologies-owned VMWare and the Washington-based Internet Association joined forces with Facebook to argue against that, saying that awarding soverign immunity to NSO would lead to a proliferation of hacking technology and "more foreign governments with powerful and dangerous cyber surveillance tools."
That in turn "means dramatically more opportunities for those tools to fall into the wrong hands and be used nefariously," the brief argues.
NSO – which did not immediately return a message seeking comment – argues that its products are used to fight crime. But human rights defenders and technologists at places such as Toronto-based Citizen Lab and London-based Amnesty International have documented cases in which NSO technology has been used to target reporters, lawyers and even nutrionists lobbying for soda taxes.
Full coverage: REUTERS 
WORLDWIDE : FINANCE / MARKETS  
Oil slips again as new coronavirus strain proves 'nightmare before Christmas'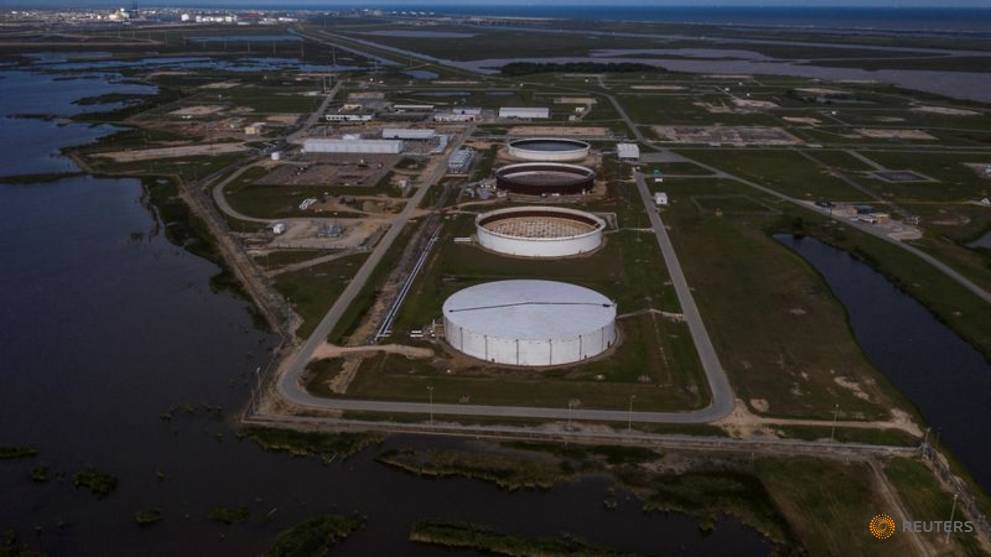 MELBOURNE  – Oil prices fell on Tuesday, extending sharp losses overnight, as the rapid spread of a new strain of the novel coronavirus in the United Kingdom prompted several countries to close their borders to British travellers and freight.
U.S. West Texas Intermediate (WTI) crude futures dropped 30 cents, or 0.6%, to $47.67 a barrel at 0156 GMT, while Brent crude futures fell 26 cents, or 0.5%, to $50.65 a barrel.
Both benchmark contracts slid nearly 3% on Monday, partly erasing recent strong gains on the back of the rollout of COVID-19 vaccines, seen as key to easing mobility restrictions.
After the UK government warned that a new variant of the virus seemed to be spreading much faster than previous kinds, India, Pakistan, Russia, Jordan and Hong Kong joined European countries in suspending travel from Britain, and Saudi Arabia, Kuwait and Oman closed their borders completely.
"The nightmare before Christmas scenario has set in, with a combination of the 'mutant virus' compounded by Brexit angst," said Stephen Innes, chief market strategist at Axi, referring to doubts over whether UK Prime Minister Boris Johnson can secure a post-Brexit trade deal with the European Union.
Innes said the oil market had been overbought, with long positions outweighing short positions by around 4 to 1, so the selloff was inevitable.
Full coverage: REUTERS 
Asian stocks slip as new COVID-19 strain darkens recovery prospects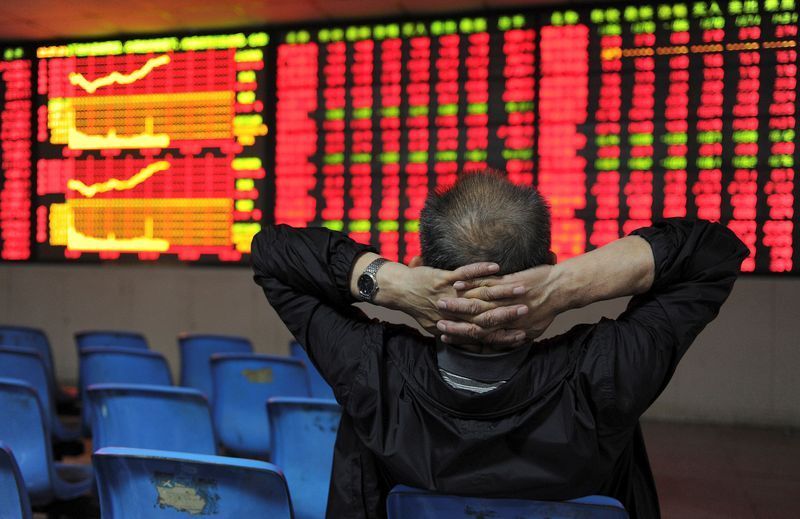 HONG KONG/NEW YORK- Asian shares slipped on Tuesday, extending a pullback from multi-year highs hit last week on renewed fears a highly infectious new strain of COVID-19 that shut down much of Britain could lead to a slower global economic recovery.
Australian S&P/ASX 200 widened losses to be down 0.67%. Japan's Nikkei 225 slipped 0.85%.
MSCI's gauge of Asia Pacific stocks outside Japan fell 0.21%. China's benchmark CSI300 Index and Hang Seng Index both opened down 0.2%.
"An escalation of European COVID-19 restrictions in response to fears around a new variant, which is supposed to be faster spreading, should, and did, of course, elicit a negative reaction from prices via the near-term global growth impact," said Stephen Innes, Chief Global Market Strategist at Axi.
"Illiquid conditions will persist through year-end, but dips like this could present more of an opportunity to fade than anything else," he said.
Oil prices dropped on expectations of lower demand, with U.S. crude recently down 0.33% at $47.81 per barrel, while Brent was 0.2% lower at $50.81.
The S&P 500 ended the day down 0.39% at 3,694.92.
Spot gold rose 0.3% to $1,881.7 per ounce, with the safe-haven asset hitting a one-month high earlier in the session.
Full coverage: REUTERS 
Dollar whipsaws as virus mutation rattles traders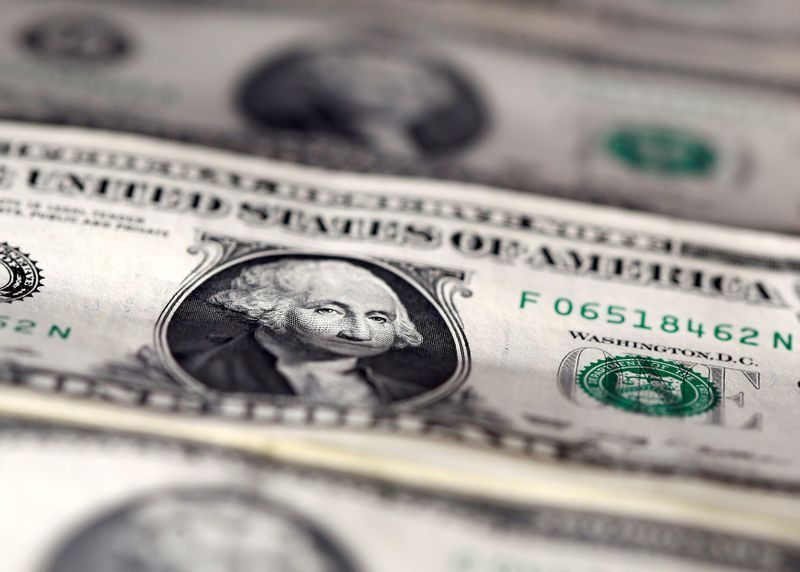 SINGAPORE  – The dollar was firm on Tuesday but traded well below peaks hit on a wild ride higher overnight, as a new coronavirus strain in Britain sent jitters through holiday-thinned currency markets.
Sterling fell as much as 2.5% to $1.3190 as countries from Europe to Asia sealed off travel links with Britain to try and contain the highly-infectious mutation.
Low liquidity exaggerated dollar gains in other currencies, too, as short sellers bailed out. But moves largely unwound as investors took their chance to buy in to the dollar's downtrend.
The pound, helped by a Bloomberg report which said the European Union was considering a compromise on fishing rights – a stumbling block to a trade deal – recovered to trade at $1.3418 in Asia, though it remained on edge as talks progress.
The euro recovered to sit at $1.2229 on Tuesday after falling a cent to $1.2130. The yen was steady at 103.30 per dollar and the Australian and New Zealand dollars a little soft with the nervous mood, but well above overnight lows.
"The euro found an abundance of buyers on the deep dip," said Stephen Innes, Bangkok-based chief strategist at currency broker Axi.
"The 'short dollar' clear-out is probably nothing more nefarious than stretched positioning getting taken out to the woodshed on Brexit scares. However, it shows the potential dangers of universally bearish dollar sentiment," he said.
Wagers on a falling dollar as the global COVID-19 recovery lifts world trade and commodity prices, tending to benefit export-driven economies and their currencies, is becoming an increasingly crowded trade as momentum funds pile in.
The value of overall bets against the dollar eased a fraction last week, positioning data showed, but remains near nine-year highs struck in September.
Full coverage: REUTERS