WORLDWIDE: HEADLINES 
Not company earnings, not data but vaccines now steering investor sentiment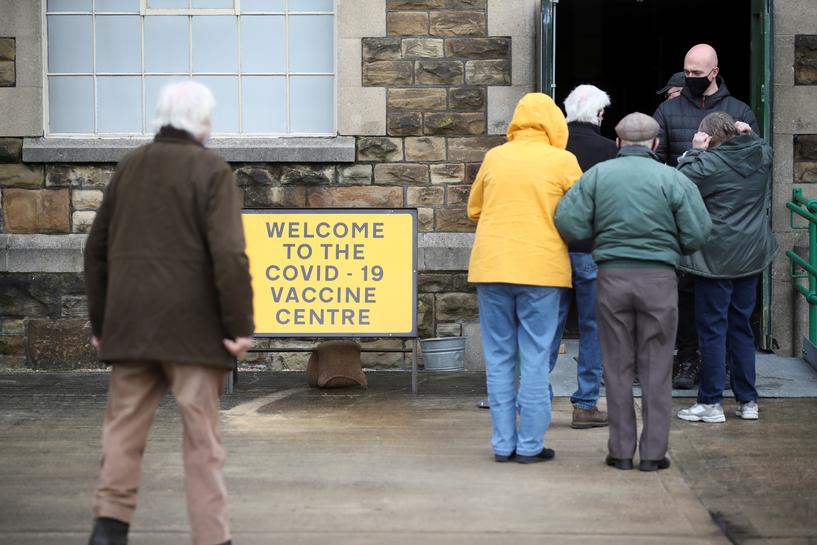 LONDON – Forget economic data releases and corporate trading statements — vaccine rollout progress is what fund managers and analysts are watching to gauge which markets may recover quickest from the COVID-19 devastation and to guide their investment decisions.
Consensus is for world economic growth to rebound this year above 5%, while Refinitiv I/B/E/S forecasts that 2021 earnings will expand 38% and 21% in Europe and the United States respectively.
Yet those projections and investment themes hinge almost entirely on how quickly inoculation campaigns progress; new COVID-19 strains and fresh lockdown extensions make official data releases and company profit-loss statements hopelessly out of date for anyone who uses them to guide investment decisions.
"The vaccine race remains the major wild card here. It will shape the outlook and perceptions of global growth leadership in 2021," said Mark McCormick, head of currency strategy at TD Securities.
"While vaccines could reinforce a more synchronized recovery in the second half (2021), the early numbers reinforce the shifting fundamental between the United States, euro zone and others."
The question is which country will be first to vaccinate 60%-70% of its population — the threshold generally seen as conferring herd immunity, where factories, bars and hotels can safely reopen. Delays could necessitate more stimulus from governments and central banks.
Full coverage: REUTERS 
Japan's consumer prices fall at decade-fast pace, add to deflation fears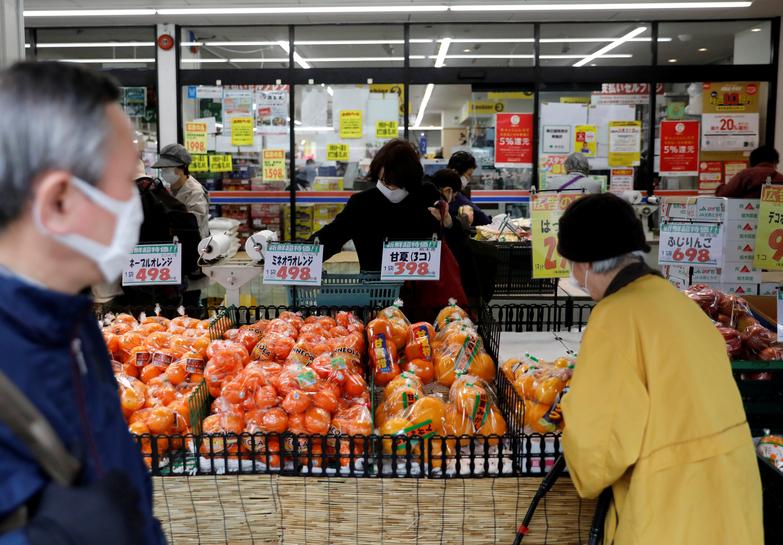 TOKYO – Japan's core consumer prices slumped in December at the fastest annual pace in a decade, a sign of intensifying deflationary pressures that sharpen the case for the central bank to come up with better ways to combat the deepening impact of the COVID-19 pandemic.
Friday's weak data underscores the challenges policymakers face in preventing the spread of the virus without adding to the strain on an economy already suffering from a renewed state of emergency rolled out this month.
The nationwide core consumer price index (CPI), which includes oil but excludes fresh food costs, fell 1.0% in December from a year earlier, government data showed, slightly less than a median market forecast for a 1.1% drop.
It was the biggest annual fall since September 2010, when Japan was grappling with grinding deflation and a spike in the yen that dealt a severe blow to the export-reliant economy.
"Consumption is slowing quite sharply so retailers can't raise prices. Japan is certainly facing deflationary pressures," said Takumi Tsunoda, senior economist at Shinkin Central Bank Research Institute.
Analysts, however, are split on whether Japan was heading back towards the two-decade long deflation it endured until 2013, when many companies competed for demand with big discounts.
Full coverage: REUTERS 
Big U.S. oil drillers have federal permits to mute effect of any Biden ban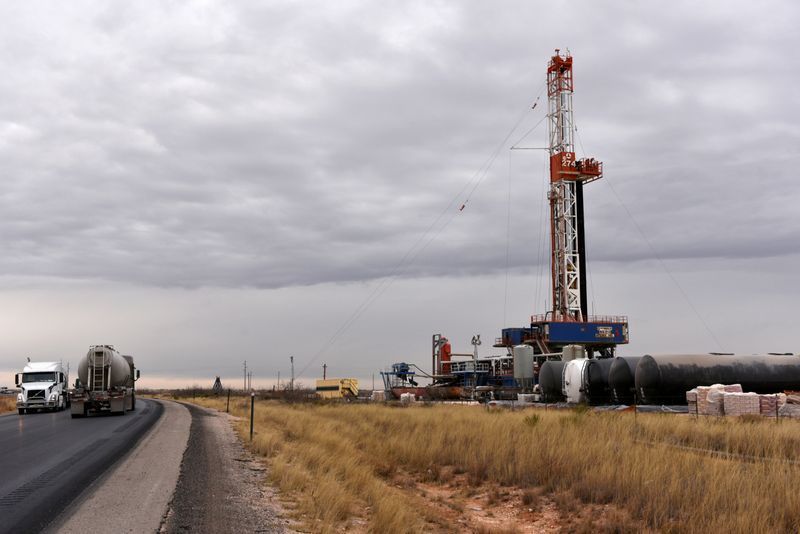 U.S. President Joe Biden's promised ban on new oil and gas drilling on federal lands would take years to shut off production from top shale drillers because they already have stockpiled permits, according to Reuters interviews with executives.
But smaller independent oil drillers without the resources of big corporations were more worried about Biden's vow to toughen regulations and stop issuing new permits on federal lands, part of his sweeping plan to combat climate change and bring the economy to net zero emissions by 2050.
Federal lands are the source of about 10% of U.S. oil and gas supply. Fossil fuels produced on federally managed lands and waters contribute nearly 25% of U.S. greenhouse gas emissions, according to government estimates, making them an easy target for the administration's climate agenda.
Biden's pledge would reverse former President Donald Trump's efforts to maximize drilling and mining on federal property. In an order dated Wednesday, the Biden administration suspended oil and gas leasing and permitting on federal lands for 60 days while it reviews the legal and policy implications of the mineral leasing program. But a freeze or ban will not end production in those areas overnight.
The seven companies that control half the federal supply onshore in the Lower 48 states have leases and permits in hand that could last years.
Full coverage: REUTERS 
WORLDWIDE: FINANCE / MARKETS 
Dollar's bounce fades as risk appetite rises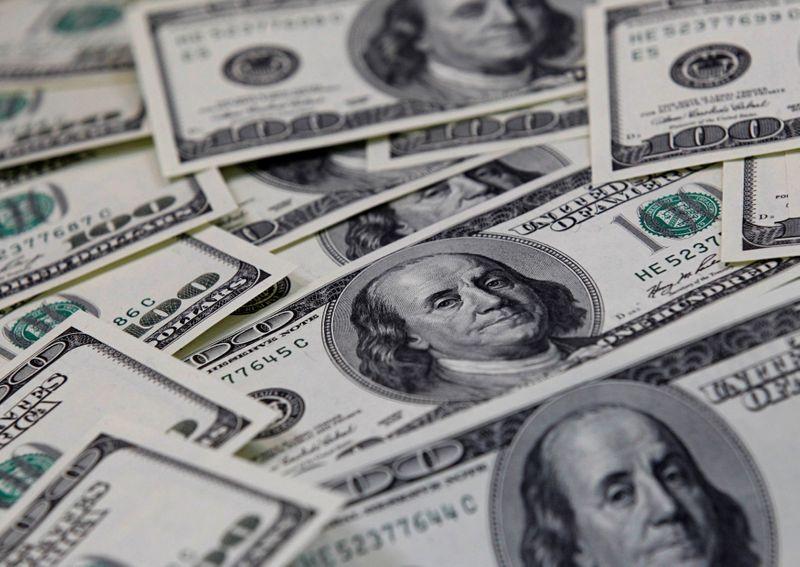 SINGAPORE – The dollar was headed for its worst week of the year on Friday, as investors cheered in the Joe Biden administration by buying riskier currencies and refreshed bets that a pandemic recovery could push the greenback lower still.
Against the euro, the dollar is down almost 0.8% this week and it touched a week-low of $1.2173 per euro on Friday. The dollar index has fallen by the same weekly margin, and was steady at 90.075 early in the Asia session.
The euro had found some support from the European Central Bank keeping policy steady and accommodative.
Scandinavian currencies have led the charge higher, with the Norwegian crown up 1.8% for the week, helped by Norges Bank's decision to hold its policy rate steady, albeit at zero. The Swedish crown is up 1.4% for the week.
The risk-sensitive Antipodean currencies have also been gainers, with the Australian dollar up 0.8% and the kiwi climbing more than 1% over the week so far.
Sterling rose to a 2-1/2 year high of $1.3745 overnight on hopes Britain's vaccine roll-out can usher in a rebound in growth. It held at that level on Friday, up 1% for the week.
The sentiment-driven moves have eroded gains made by the U.S dollar since the Democrats won control of the U.S. Congress earlier this month. The dollar had risen along with U.S. Treasury yields on expectations of more fiscal stimulus and government borrowing under a Biden administration.
Full coverage: REUTERS 
Asian markets set for messy open after U.S. stocks peak following Biden inauguration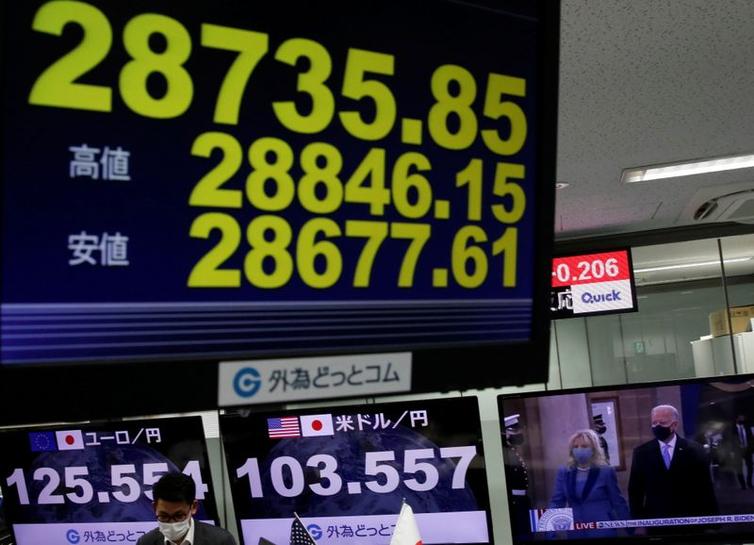 NEW YORK – Asian investors were expecting a mixed day of trading after Wall Street peaked on Thursday, pushed upward by continued optimism about economic stimulus to counteract the COVID-19 pandemic promised by newly inaugurated U.S. President Joe Biden.
"The markets had such a strong run yesterday after the presidential inauguration in the U.S. and the run-up to that, that the lead coming in from the U.S. is a bit messy," said Shane Oliver, chief economist at investment manager AMP Capital in Sydney. "A lot of the good news is out there. I suspect a fairly flat day."
MSCI's gauge of stocks across the globe gained 0.02%.
Australia's ASX 200 fell 0.08% in early trade Friday.
On Thursday, the Nikkei 225 index closed up .82%, and the futures contract is now down 0.49% from the close.
Hong Kong's Hang Seng index futures were down 0.17%.
On Wall Street, both the S&P 500 and Nasdaq Composite closed at record highs on Thursday, up .03% and .55%, respectively.
Full coverage: REUTERS 
Oil drops as new COVID cases in China trigger clampdowns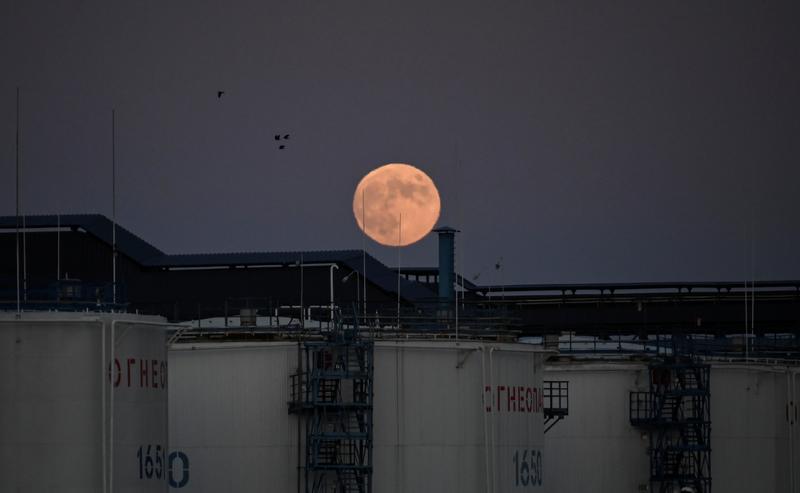 MELBOURNE – Oil prices fell in early trade on Friday, retreating further from 11-month highs hit last week, on worries new pandemic restrictions in China will curb fuel demand in the world's biggest oil importer.
U.S. West Texas Intermediate (WTI) crude futures dropped 47 cents, or 0.9%, to $52.66 a barrel at 0148 GMT, after slipping 18 cents on Thursday.
Brent crude futures fell 45 cents, or 0.8%, to $55.65 a barrel, erasing a 2 cent gain on Thursday.
Recovering fuel demand in China underpinned market gains late last year while the United States and Europe lagged, but that source of support is fading as a fresh wave of COVID-19 cases has sparked new restrictions to contain the spread.
"Indeed, investors are struggling to see through short-term pain for long-term gain heading into the weekend as COVID case counts in China are the most significant demand concern for traders," Axi chief market strategist Stephen Innes said in a note.
The commercial hub of Shanghai reported its first locally transmitted cases in two months on Thursday.
Full coverage: REUTERS