WORLDWIDE : HEADLINES  
On the cusp of Brexit trade deal, EU and UK hash out final details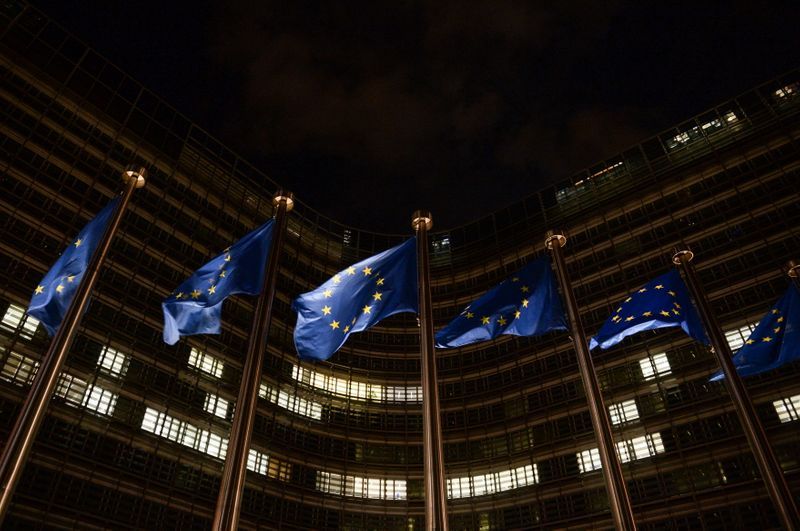 BRUSSELS/LONDON  – Britain and the European Union were on the cusp of striking a narrow trade deal on Thursday, swerving away from a chaotic finale to the Brexit split that has dealt a blow to the 70-year attempt to forge European unity from the ruins of World War Two.
While a last-minute deal would avoid the most acrimonious ending to the Brexit divorce, the United Kingdom is heading for a much more distant relationship with its biggest trade partner than almost anyone expected at the time of the 2016 Brexit vote.
Sources in London and Brussels said a deal was close as British Prime Minister Boris Johnson held a late-night conference call with his Cabinet of senior ministers, and negotiators in Brussels pored over reams of legal trade texts.
"Work will continue throughout the night," said European Commission President Ursula von der Leyen's spokesman, Eric Mamer.
"Grabbing some sleep is recommended to all Brexit-watchers at this point. It will hopefully be an early start tomorrow morning," Mamer said.
There was no official confirmation of a deal but a news conference was expected in London on Thursday morning – just seven days before the UK turns its back on the EU's single market and customs union at 2300 GMT on Dec. 31.
The United Kingdom formally left the EU on Jan. 31 but has since been in a transition period under which rules on trade, travel and business remained unchanged. But from the end of this year, it will be treated by Brussels as a third country.
If they have struck a zero-tariff and zero-quota deal, it would safeguard nearly $1 trillion in annual trade, and support the peace in Northern Ireland – a priority for U.S. President-elect Joe Biden, who had warned Johnson that he must uphold the 1998 Good Friday peace agreement.
Full coverage: REUTERS 
China launches probe into Alibaba for suspected monopolistic behaviour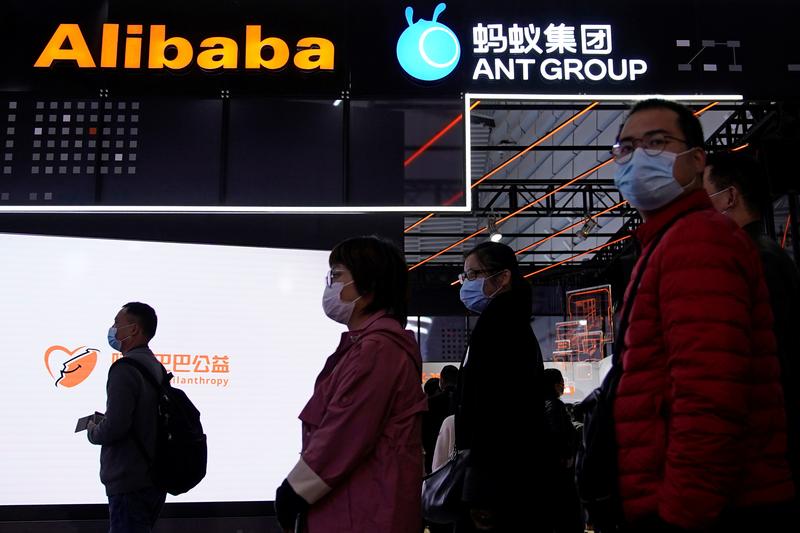 BEIJING  – China has launched an investigation into Alibaba Group for suspected monopolistic behaviour and will summon its Ant Group to meet in coming days, regulators said on Thursday, in the latest blow for Jack Ma's e-commerce and fintech empire.
The moves follow China's dramatic suspension last month of Ant's planned $37 billion initial public offering, which had been on track to be the world's largest, just two days before shares were due to begin trading in Shanghai and Hong Kong.
Shares in Alibaba fell 6% in early Hong Kong trade.
Regulators had previously warned e-commerce giant Alibaba about the so-called "choosing one from two" practice under which merchants are required to sign exclusive cooperation pacts preventing them from offering products on rival platforms.
The State Administration for Market Regulation (SAMR) said in an online statement that it had launched a probe into the practice.
Financial regulators will also meet with Alibaba's Ant Group fintech affiliate in the coming days, according to a separate statement by the People's Bank of China on Thursday.
The meeting is to "guide Ant Group to implement financial supervision, fair competition and protect the legitimate rights and interests of consumers," the statement said.
Full coverage: REUTERS 
WORLDWIDE : FINANCE / MARKETS  
Asian stocks and pound cheer Brexit, Alibaba slumps on monopoly probe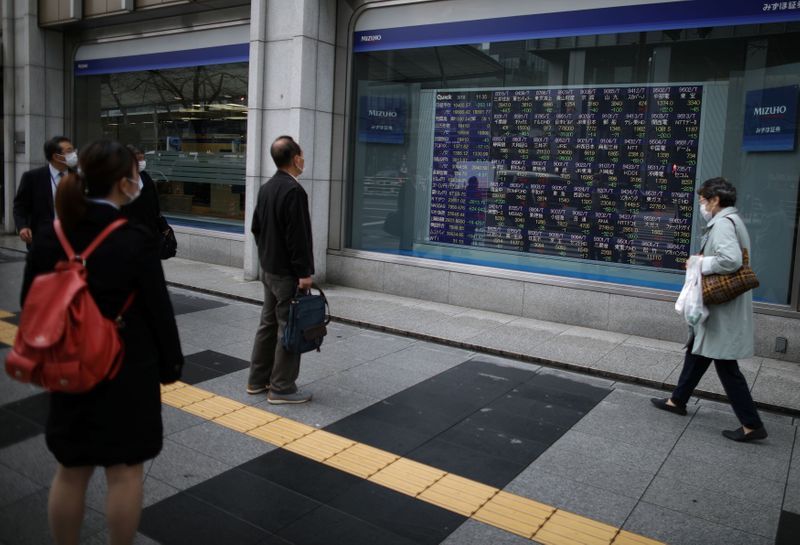 TOKYO/NEW YORK  – Asian shares and the British pound rose on Thursday ahead of the Christmas break, as Britain and the European Union closed in on a free-trade deal and investors placed bets on global economic recovery prospects.
MSCI's broadest index of Asia-Pacific shares outside Japan rose 0.14%. Australian stocks advanced by 0.57%, while Tokyo shares rose 0.43%.
Chinese stocks rose 0.02%, but Alibaba Group Holding Ltd slumped 6.28%, its biggest daily drop in six weeks, after China's market regulator said it will investigate the tech giant for suspected monopolistic behaviour.
U.S. stock futures edged up by 0.11%.
Investors cheered news that Britain and the European Union were on the cusp of striking a narrow trade deal on Thursday, which would help avoid shipping and travel chaos on both sides of the English Channel.
Hopes for more fiscal spending and expectations that coronavirus vaccines will become more available next year also supported global equities.
"A pro-risk and weak dollar theme dominated markets on optimism regarding vaccines, U.S. and UK fiscal stimulus, and Brexit, with hope an agreement on the latter can be reached before Christmas," ANZ Bank analysts wrote in a research memo.
Full coverage: REUTERS  
Oil rises on U.S. inventory draw, Brexit deal hopes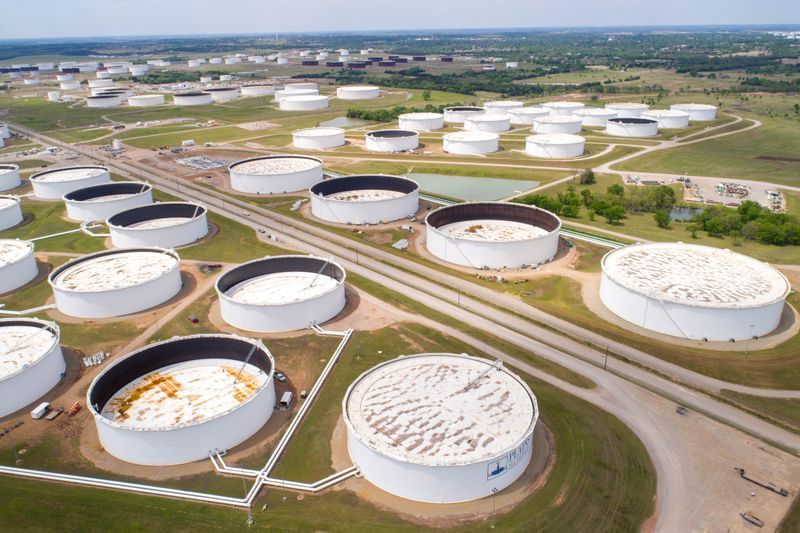 TOKYO  – Oil extended gains on Thursday as a drawdown in U.S. stockpiles of crude and gasoline lifted demand hopes, while investors also cheered a potential Brexit trade deal.
U.S. West Texas Intermediate (WTI) crude futures rose 18 cents, or 0.4%, to $48.30 a barrel by 0124 GMT, while Brent crude futures climbed 20 cents, or 0.4%, to $51.40.
Both contracts gained more than 2% on Wednesday.
"Oil markets are quiet as all investors are in a holiday mode," said Hiroyuki Kikukawa, general manager of research at Nissan Securities.
"Lower U.S. inventories of crude and fuels as well as signs of a potential Brexit deal which led to weaker U.S. dollar were good news, but lingering worries over a new variant of the novel coronavirus capped gains," he said.
U.S. crude inventories fell by 562,000 barrels in the week to Dec. 18 to 499.5 million barrels, the Energy Information Administration said on Wednesday.
Gasoline stocks fell by a surprise 1.1 million barrels to 237.8 million barrels, the EIA said, while distillate stockpiles fell by a more-than-expected 2.3 million barrels to 148.9 million barrels.
Oil prices also drew support from news than Britain and the European Union were on the cusp of striking a narrow trade deal on Thursday, swerving away from a chaotic finale to the Brexit split.
The potential deal boosted sterling, which was up 0.13% against the dollar after closing up 0.9%. A softer dollar makes commodities priced in the greenback more affordable for holders of other currencies.
Full coverage: REUTERS   
Sterling gains, dollar on back foot amid hopes Brexit deal imminent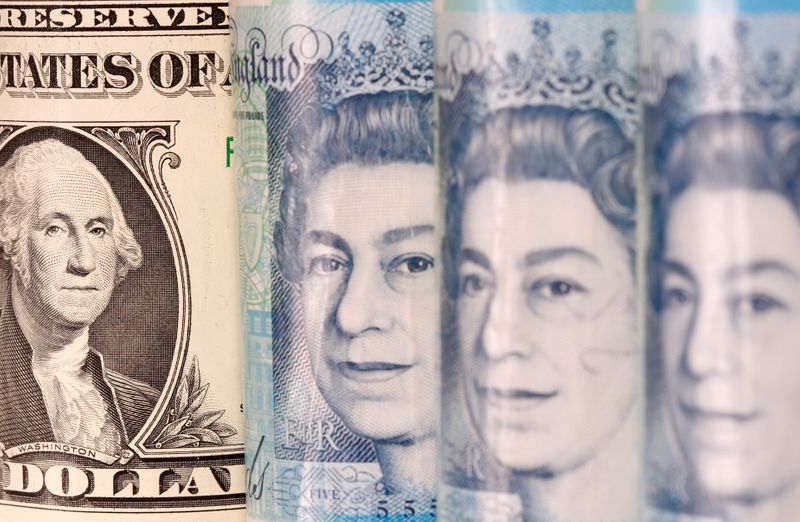 TOKYO  – Sterling extended gains on Thursday amid expectations a long-elusive Brexit deal was imminent, raising hopes the UK can avoid a turbulent economic rupture on New Year's Day.
The dollar was on the back foot in holiday-thinned trading as hopes for an agreement that would protect some $1 trillion in annual cross-channel trade from tariffs and quotas sapped demand for the safest assets.
The British pound strengthened 0.2% to $1.3525 early in the Asian day after surging 0.9% in the previous session to snap a three-day losing streak.
The dollar index was at 90.255 following Wednesday's 0.3% slide. The euro strengthened 0.1% to $1.22025, adding to a 0.2% gain overnight.
The riskier Aussie dollar traded at 75.802 U.S. cents following the previous session's 0.8% jump.
While there has been no official confirmation from either side that the months of negotiations had reached a conclusion, a senior British government source said Prime Minister Boris Johnson was poised to do a trade deal with the EU, after media reports said the agreement had already been done.
A source at the EU's executive Commission said talks were still under way, and another British government source was also cautious, saying negotiations were ongoing.
Full coverage: REUTERS