WORLDWIDE : HEADLINES
BOJ seen spending up to $478 million under bank aid scheme: central bank official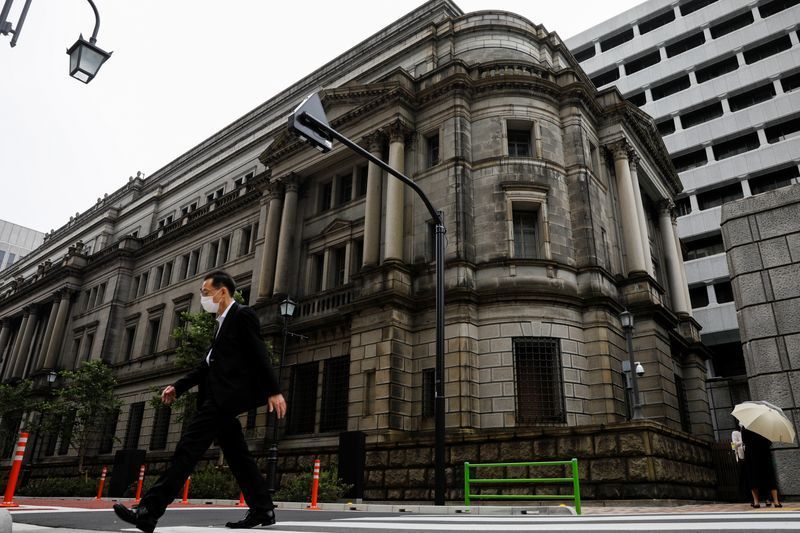 TOKYO  – The Bank of Japan is estimated to spend up to 50 billion yen ($478 million) under a new scheme aimed at incentivising regional banks to consolidate, a senior central bank official said on Tuesday.
If all regional lenders with accounts at the BOJ were to meet requirements to apply for the scheme, the BOJ will likely pay around 40-50 billion yen to these lenders, BOJ Executive Director Kimihiro Etoh told parliament.
The BOJ unveiled earlier this month a scheme under which it pays 0.1% interest to regional lenders that cut costs, boost profits or consolidate.
Full coverage: REUTERS  
Biden to name Yellen to Treasury to lead U.S. from sharp economic downturn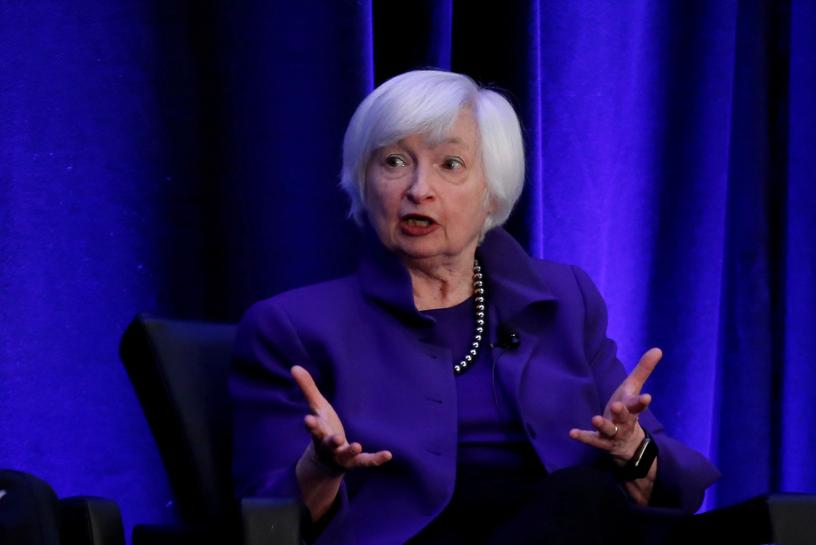 WILMINGTON, Del./WASHINGTON  – President-elect Joe Biden is expected to nominate former Federal Reserve Chair Janet Yellen as U.S. Treasury secretary, breaking a 231-year gender barrier and putting a seasoned economist and labor market expert in charge of leading the country out of the steepest downturn since the Great Depression.
The move, confirmed by Democratic allies to the Biden campaign, will shift Treasury's focus heavily toward progressive efforts to tackle growing economic inequality and fighting climate change away from the Trump administration's emphasis on cutting taxes and easing financial regulations.
Yellen, 74, brings Biden decades of economic policy experience and is respected by Congress, international finance officials, progressives and business interests alike. She has called for opening fiscal spending taps to end a deep coronavirus recession
The post will present a host of new challenges for Yellen, whose policymaking experience has largely centered on monetary – rather than fiscal – policy. For one, it means a far more political role than that she played in her long career at the Fed, an institution that goes to great lengths to distance itself from partisan politics.
A spokesman for Biden's transition team declined to comment. Yellen, reached by phone, also declined to comment.
Full coverage: REUTERS 
Japan's ANA shares drop on report airline to raise $1.9 billion in share sale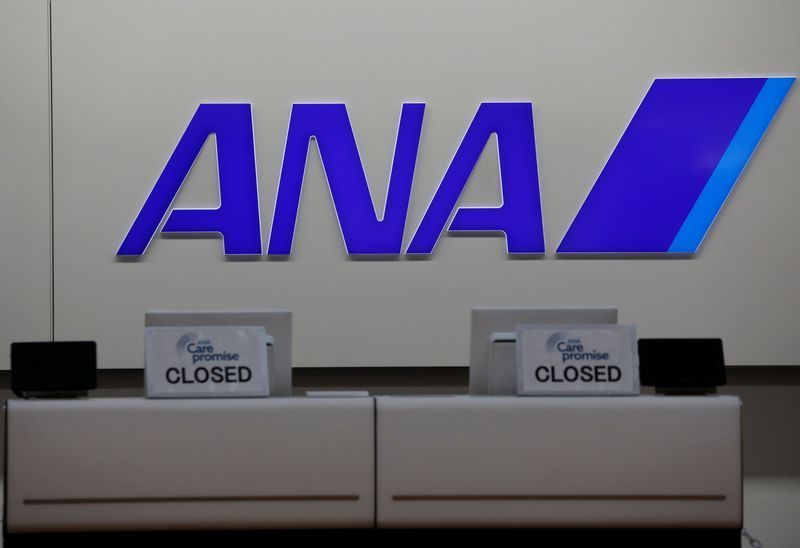 TOKYO – Shares of Japan's ANA Holdings Inc on Tuesday sank as much as 4.2% after sources said the country's biggest airline plans to raise about 200 billion yen ($1.9 billion) by selling new shares to bolster its balance sheet.
ANA Holdings will hold its first share sale since 2012, Reuters reported on Saturday, citing two sources who declined to be identified because the information was not public.
Airlines around the globe are struggling to ride out a pandemic that has cast a dark shadow across the global travel industry. Although Japan hasn't been hit as hard as the United States and Europe, its travel industry is suffering.
The company said in a statement on Tuesday that nothing has been decided on new share sale.
ANA's stock was down 2.9%, as of 0130 GMT, against a 2.6% jump in the benchmark Nikkei 225 Stock Average, as trading in Tokyo resumed after a long weekend.
The airline has forecast a record operating loss of $4.82 billion for the year through March 31 due to the pandemic.
Domestic rival Japan Airlines Co Ltd said earlier this month that it would raise $1.8 billion in a share sale to strengthen its finances.
Full coverage: REUTERS 
WORLDWIDE : FINANCE / MARKETS
Stocks shoot up as vaccine progress, Biden transition boost confidence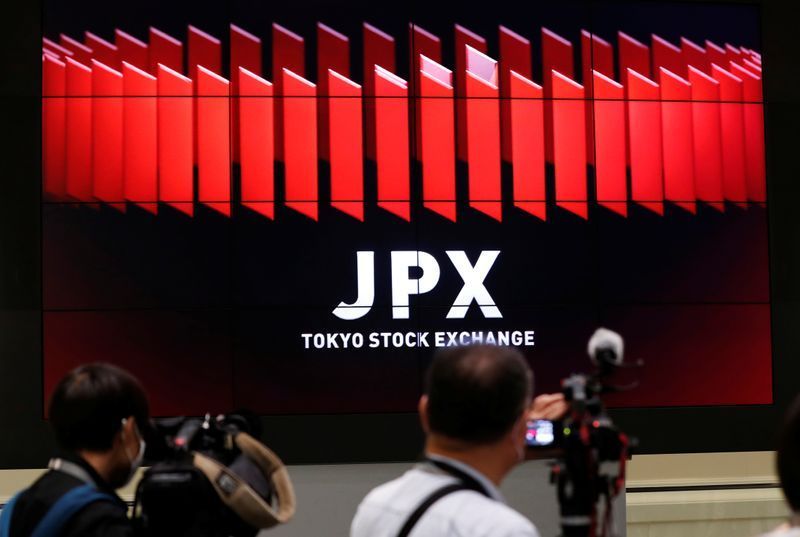 WASHINGTON  – Asian stocks opened higher on Tuesday as COVID-19 vaccine progress shored up global sentiment and U.S. President-elect Joe Biden was given the go-ahead to begin his White House transition.
U.S. General Services Administration chief Emily Murphy wrote in a letter to Biden on Monday that he can formally begin the hand-over process.
President Donald Trump tweeted that he had told his team "do what needs to be done with regard to initial protocols," an indication he was moving toward a transition after weeks of legal challenges to the election results.
That helped futures for the S&P 500 up 0.52% in early Asian trade while Japan's Nikkei was 1.8% higher and Australia's S&P/ASX 200 1.11% stronger.
Those gains followed an upbeat Wall Street session that was driven by positive vaccine news.
AstraZeneca said its COVID-19 vaccine, cheaper to make, easier to distribute and faster to scale-up than its rivals, could be as much as 90% effective.
U.S. stocks got an extra boost after reports that Biden plans to nominate former Federal Reserve Chair, Janet Yellen, to become the next Treasury Secretary.
Full coverage: REUTERS 
Oil holds near three-month highs as vaccines stoke demand recovery hopes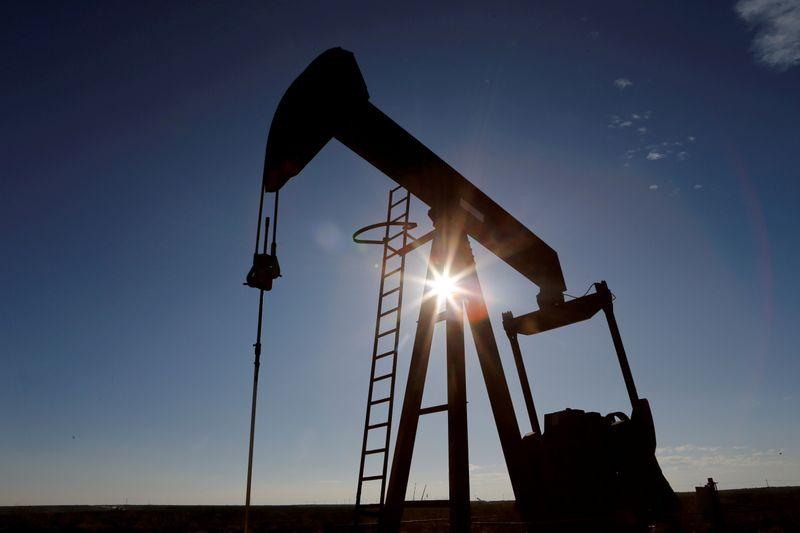 SINGAPORE  – Oil prices held gains on Tuesday as news of a third promising vaccine candidate spurred hopes of a quick recovery in oil demand, while U.S. President-elect Joe Biden received the go-ahead to begin his presidential transition.
Brent crude futures rose 3 cents, or 0.1%, to $46.09 a barrel by 0113 GMT, while U.S. West Texas Intermediate crude added 11 cents, or 0.3%, to $43.17 a barrel. Both benchmarks settled up about 2% on Monday after gaining about 5% last week.
"Oil prices are consolidating near three-month highs after a third successful coronavirus vaccine trial, better-than-expected flash PMI readings across Europe and the U.S.," said Edward Moya, senior market analyst at OANDA.
AstraZeneca said on Monday its COVID-19 vaccine was 70% effective in pivotal trials and could be up to 90% effective, giving the world's fight against the global pandemic a third new weapon that can be cheaper to make, easier to distribute and faster to scale-up than rivals.
This follows positive trial results from Pfizer/BioNTech and Moderna.
Full coverage: REUTERS 
Yen on slippery ground as Yellen, Trump transition news boost risk appetite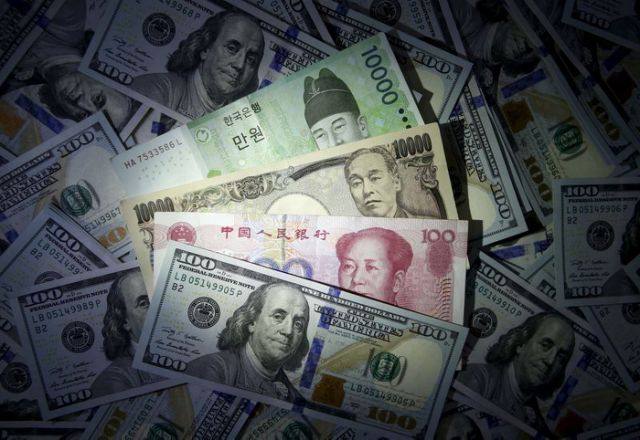 TOKYO  – The yen was on the back foot while riskier currencies were supported on Tuesday on rising optimism following news U.S. President-elect Joe Biden is expected to tap former Federal Reserve Chair Janet Yellen as U.S. Treasury Secretary.
Also underpinning the risk-on mood, President Donald Trump gave the head of the General Services Administration the go-ahead to proceed with a transition for Biden's administration despite plans to continue with legal challenges.
Yellen has called for increased government spending to boost the U.S. economy out of a deep recession brought on by the coronavirus and has frequently cited growing economic inequality in the United States as a threat to America's values and its future.
"One thing is for sure and that is there is unlikely to be as many Fed-Treasury spats," said Chris Rupkey, chief financial economist at MUFG Union Bank in New York.
"Those Fed lending facilities for municipal funding, the corporate bond market and Main Street will be coming back quickly after the December 31 expiration date."
Last week U.S. Treasury Secretary Steven Mnuchin let some of the Fed's lending programmes expire at the end of this year, opening a feud with the Fed, which said those emergency facilities are important to support the economy.
Full coverage: REUTERS