WORLDWIDE : HEADLINES
France orders tech giants to pay digital tax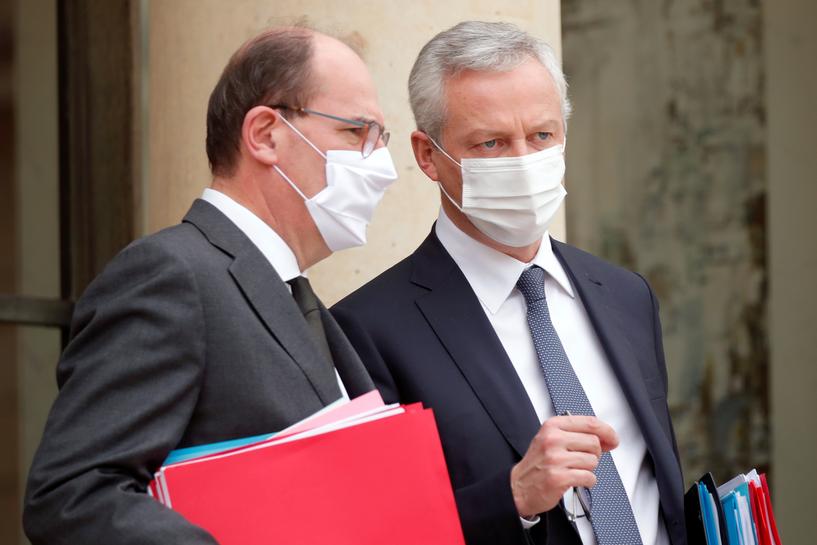 PARIS  – France's finance ministry has sent out notices to big tech companies liable for its digital service tax to pay the levy as planned in December, the ministry said on Wednesday.
France suspended collection of the tax, which will hit companies like Facebook and Amazon, early this year while negotiations were underway at the Organisation for Economic Cooperation and Development (OECD) on an overhaul of international tax rules.
The finance ministry has long said it would collect the tax in December as planned if the talks proved unfruitful by then, which is what happened when the nearly 140 countries involved agreed last month to keep negotiating until mid 2021.
"Companies subject to the tax have received their notice to pay the 2020 instalment," a ministry official said.
France last year applied a 3% levy on revenue from digital services earned in France by companies with revenues of more than 25 million euros there and 750 million euros worldwide.
Full coverage: REUTERS  
Jobless aid for nearly 14 million Americans to expire the day after Christmas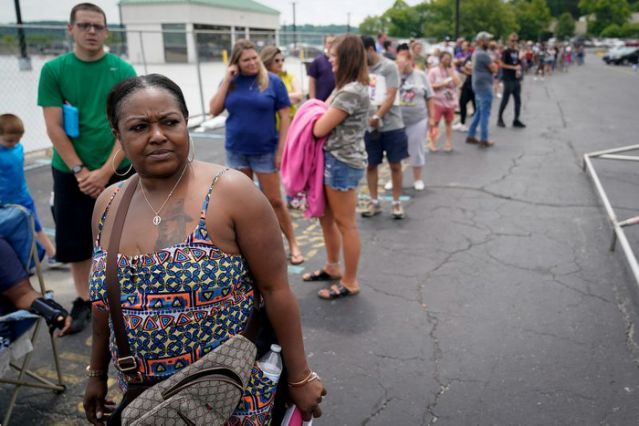 The number of Americans receiving unemployment benefits under pandemic programs set to expire the day after Christmas continued to rise in early November, according to a Labor Department report released Wednesday.
That means millions of families will see income fall sharply in the middle of the holiday season, making it harder for them to afford rent, groceries and other necessities.
As of Nov. 7, the most recent data available, a total of 13.7 million people were receiving unemployment benefits through emergency CARES Act-related programs expiring Dec. 26. That is up from 13.1 million for the week ending Oct. 31.
The national average weekly benefit was $317 in October. .
While some people may find jobs before their benefits run out, rising coronavirus infections threaten to dampen holiday hiring, slow the economic recovery and increase job losses.
Full coverage: REUTERS 
WORDLWIDE : FINANCE / MARKETS
Oil extends gains on surprise U.S. inventory draw amid vaccine rally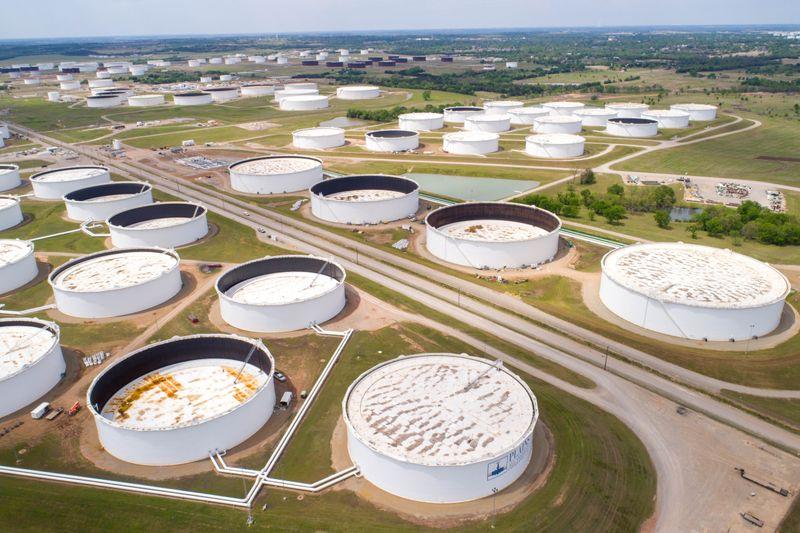 TOKYO  – U.S. oil rose for a fifth day on Thursday as a surprise drop in crude inventories extended a rally driven by hopes that vaccines would end the coronavirus pandemic and revive fuel demand.
Brent was up by 20 cents, or 0.4%, at $48.81 a barrel, after rising around 1.6% in the previous session. West Texas Intermediate crude was up by 14 cents, or 0.3%, at $45.85, having gained 1.8% on Wednesday.
Both benchmarks have risen about 9% this week, getting a boost after AstraZeneca said on Monday its COVID-19 vaccine could be up to 90% effective, adding to the potential armoury to end the worst pandemic in a century.
U.S. oil stockpiles fell 754,000 barrels last week, data showed, while analysts in a Reuters poll had predicted a 127,000-barrel rise. Stockpiles at the Cushing, Oklahoma, delivery point for WTI, fell 1.7 million barrels. [EIA/S]
But gasoline demand for the week fell by 128,000 barrels per day (bpd) to 8.13 million bpd, the lowest since June.
"With new U.S. virus cases still at very high levels, we think that it probably won't be until next year – once vaccines can have a material impact – that demand recovers to more normal levels," Capital Economics said in a note.
Full coverage: REUTERS 
Asian shares slip as investors pause for breath after massive rally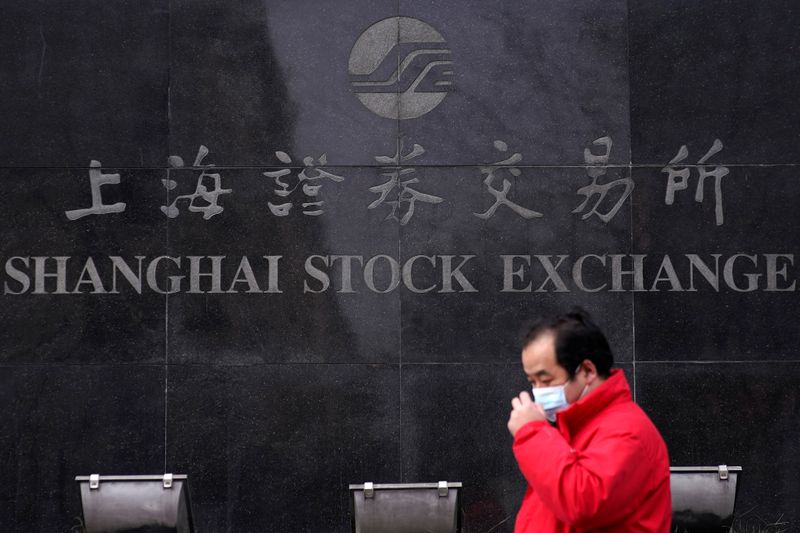 WASHINGTON  – Asian shares dipped slightly on Thursday as the hot run up in global markets took a breather, with investors switching their focus from vaccine hopes to disappointing U.S. jobs data and new COVID-19 lockdowns.
Investors refrained from extending a rally in equities that had been fueled by vaccine optimism. Stocks neared but missed the previous session's record high, while oil continued to rise and the dollar lost some of its safe-haven luster.
Traders turned to riskier assets, including some funded in other currencies, following positive news about COVID-19 vaccines and a seemingly normal U.S. transition of power earlier this week.
Former Fed Chair Janet Yellen's reported nomination to Treasury Secretary has also emboldened those risk bets and further weighed on the dollar.
Australia's S&P/ASX 200 dipped 0.12%, while Japan's Nikkei 225 index slipped 0.16%.
Hong Kong's Hang Seng index futures were up 0.16%. E-mini futures for the S&P 500 fell 0.10%.
"In the very short-term, there's a strong argument that we're due for a pullback in risk assets: market internals are looking overstretched, the technicals suggest slightly overbought conditions and expectations of some pretty heavy end of month portfolio rebalancing looks likely to curtail upside momentum in stocks," said IG Australia markets analyst Kyle Rodda.
Full coverage: REUTERS 
Dollar on defensive amid weak U.S. data, increase in risk appetite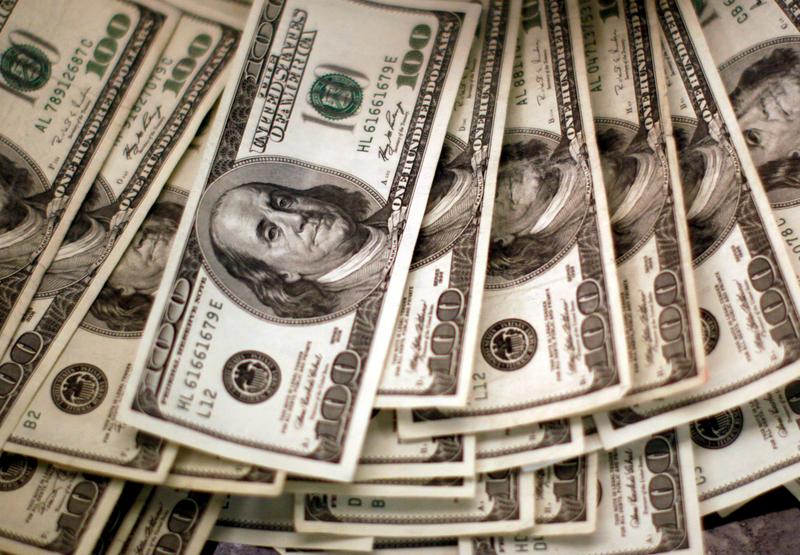 TOKYO  – The dollar was on the defensive on Thursday as downbeat U.S. economic data and optimism about coronavirus vaccines prompted investors to seek out riskier assets tied to global commodities and emerging markets.
The British pound traded near a more than two-month high against the dollar as investors awaited details on trade talks between Britain and the European Union this week.
The dollar's fall has been so rapid that it could rebound in the short term, but some investors still expect a decline over the longer term as they shift positions in anticipation that the coronavirus outbreak will wane next year.
"A China-led recovery in the global economy and commodities should benefit commodities currencies," said Masafumi Yamamoto, chief currency strategist at Mizuho Securities in Tokyo.
"The outlook is good, but we are reaching levels where authorities might feel some concern. Other emerging market currencies with good fundamentals should benefit."
Against the euro, the dollar stood at $1.1925, close to its weakest in more than two months.
Full coverage: REUTERS