WORLDWIDE : HEADLINES  
China's industrial profits grow at quickest monthly pace since early 2017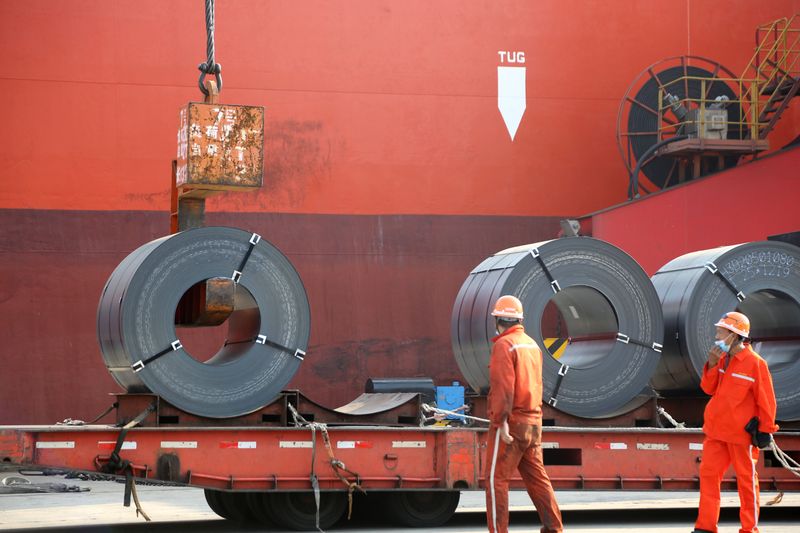 BEIJING  – Profits at China's industrial firms grew in October for a sixth consecutive month and at their quickest pace since early 2017, pointing to a steady recovery in the manufacturing sector after it was hard hit by the COVID-19 pandemic.
Profits at Chinese industrial firms surged 28.2% year-on-year in October to 642.91 billion yuan ($97.79 billion), National Bureau of Statistics (NBS) data showed on Friday, after rising 10.1% in September versus the previous year.
That was the biggest monthly profit growth since Jan-Feb 2017. The NBS combines the results for January and February to exclude distortions caused by the week-long Lunar New Year.
Zhu Hong, a senior statistician at the NBS, said the sharp jump was helped by rising investment income. It also came from a low base in October 2019, Zhu said.
China's industrial sector has seen an impressive recovery from the coronavirus fallout, helped by resilient demand for the country's exports. Premier Li Keqiang said on Tuesday he expects Chinese economic activity to return to a reasonable range next year.
For the January-October period, industrial firms' profits rose 0.7% on an annual basis, after falling 2.4% in the first nine months of 2020 compared with the same period last year.
That growth was driven by the equipment manufacturing and the electronic sectors, while the auto manufacturing sector also saw a steady recovery in profits, Zhu said in a statement.
Full coverage: REUTERS  
Japan's capital sees prices fall most in over eight years as COVID-19 pain persists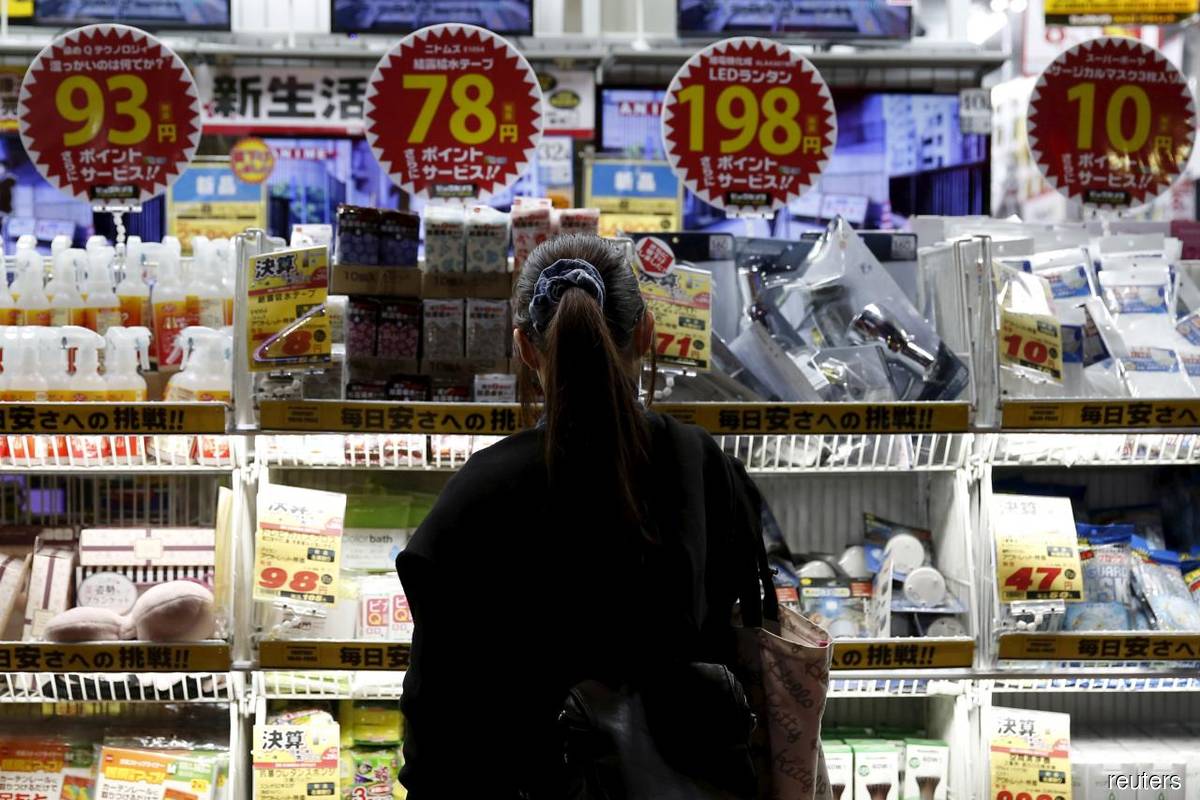 TOKYO  – Core consumer prices in Tokyo suffered their biggest annual drop in more than eight years, data showed on Friday, an indication the hit to consumption from the coronavirus crisis continued to heap deflationary pressure on the economy.
The data, which is considered a leading indictor of nationwide price trends, reinforces market expectations that inflation will remain distant from the Bank of Japan's 2% target for the foreseeable future.
"Consumer prices will continue to hover on a weak note as any economic recovery will be moderate," said Dai-ichi Life Research Institute, which expects nationwide core consumer prices to fall 0.5% in the fiscal year ending March 2021.
The core consumer price index (CPI) for Japan's capital, which includes oil products but excludes fresh food prices, fell 0.7% in November from a year earlier, government data showed, matching a median market forecast.
It followed a 0.5% drop in October and marked the biggest annual drop since May 2012, underscoring the challenge policymakers face in battling headwinds to growth from COVID-19.
The slump in fuel costs and the impact of a government campaign offering discounts to domestic travel weighed on Tokyo consumer prices, the data showed.
Full coverage: REUTERS 
WORLDWIDE : FINANCE / MARKETS  
Shares stuck near peaks, U.S. oil futures extend declines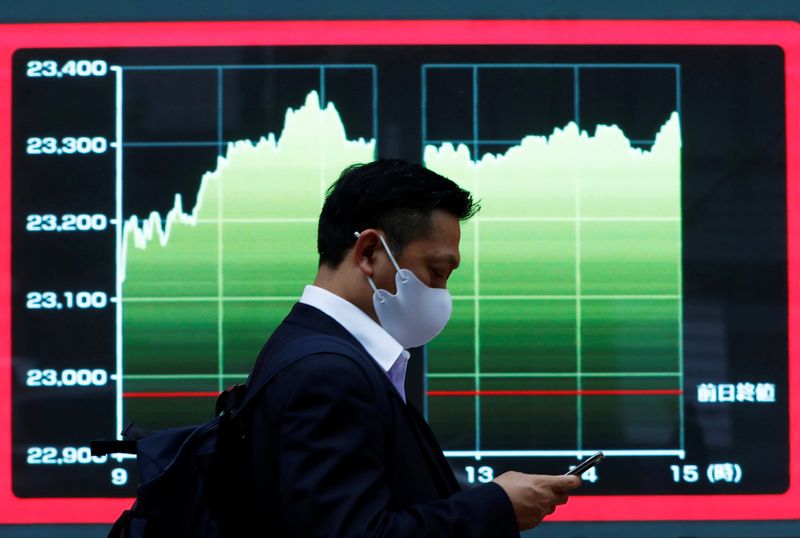 TOKYO  – Asian shares stalled near record highs on Friday as investors weighed renewed doubts about a highly-anticipated coronavirus vaccine against hopes that some of the region's economies will recovery quicker than their Western peers.
MSCI's broadest index of Asia-Pacific shares outside Japan fell 0.11% but remained with striking distance of a life-time peak touched this week. Australian shares were down 0.56%. Japan's Nikkei fell 0.12% in choppy trade.
Shares in China rose 0.37% after data showed Chinese industrial profits hit a nine-year high. South Korean stocks also rose 0.05%.
U.S. S&P 500 e-mini stock futures fell 0.29% in Asian trade. U.S. financial markets were closed on Thursday for the Thanksgiving holiday and will trade on a partial schedule later on Friday.
U.S. oil prices extended their declines from a seven-month high due to signs of oversupply.
British drugmaker AstraZeneca's coronavirus drug was touted as a "vaccine for the world" due to its inexpensive cost, but the efficacy of the vaccine is now facing more intense scrutiny, which experts say could delay its approval.
Several scientists have raised doubts about the robustness of results showing the shot was 90% effective in a sub-group of trial participants who, by error initially, received a half dose followed by a full dose.
"With global case numbers having now topped 60 million… there is certainly some rough terrain ahead for the global recovery, and that can create economic scarring," analysts at ANZ Bank wrote in a memo.
Full coverage: REUTERS 
Oil mixed as rally falters over supply concerns, vaccine doubts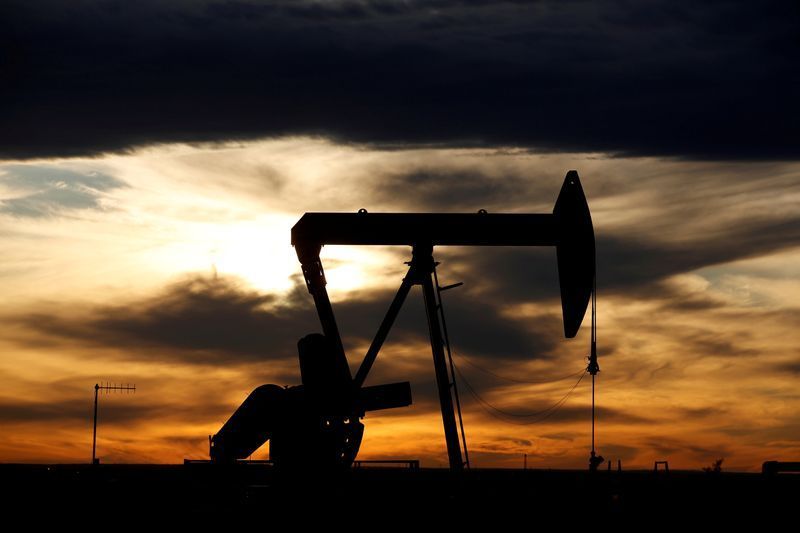 TOKYO  – Oil prices were mixed on Friday in quiet trade due to the U.S. Thanksgiving holiday, with West Texas Intermediate (WTI) dropping more than 1% amid concerns about oversupply and doubts about a vaccine to end the coronavirus pandemic.
WTI was down by 69 cents, or 1.5%, at $45.02 by 0104 GMT. U.S. crude prices did not settle on Thursday due to the holiday. Brent crude was up by 9 cents at $47.89, having fallen 1.7% overnight.
Both benchmarks have risen about 6% this week, after AstraZeneca earlier announced that its COVID-19 vaccine could be up to 90% effective, adding to successful trial results of two others under development in the fight to end the worst pandemic in a century.
But questions have been raised over the so-called "vaccine for the world" as several scientists have sounded doubts over how robust the results of the trials were.
"It seems some profit taking is finally kicking in … as we ease into the end of the week," Craig Erlam, senior market analyst at OANDA.
Still, "with WTI holding above $45 and Brent having touched $49, it seems crude is through the worst of its post-summer troubles," he said.
The Organization of the Petroleum Exporting Countries (OPEC) and other producers including Russia that make up the OPEC+ grouping are leaning towards delaying next year's planned increase in oil output, three sources close to OPEC+ said.
Full coverage: REUTERS 
Dollar poised for weekly losses on improving risk sentiment 
TOKYO  – The dollar held steady in thin trade on Friday but was on track for weekly losses against a basket of major currencies as it remained under pressure on improving risk appetite.
U.S. markets were closed for the Thanksgiving holiday on Thursday.
"Today will be another quiet day, with almost no catalyst to move the market. The dollar, however, is broadly pressured on month-end selling," said Shinichiro Kadota, senior strategist at Barclays.
The U.S. dollar index was steady at 92.03 against a basket of major currencies, treading water around a near three-month low of 91.84 it hit overnight.
The dollar has been under pressure this week, as riskier currencies benefited from increased optimism over a string of COVID-19 vaccines news reports and hopes for a more stable period in U.S. politics.
While the greenback will remain under pressure in near term due to prolonged "risk-on" sentiment led by vaccine hopes, Barclay's Kadota said the market expects the currency to firm in mid-term.
Full coverage: REUTERS