WORLDWIDE: HEADLINES  
"GameStop effect" could ripple further as Wall Street eyes short squeeze candidates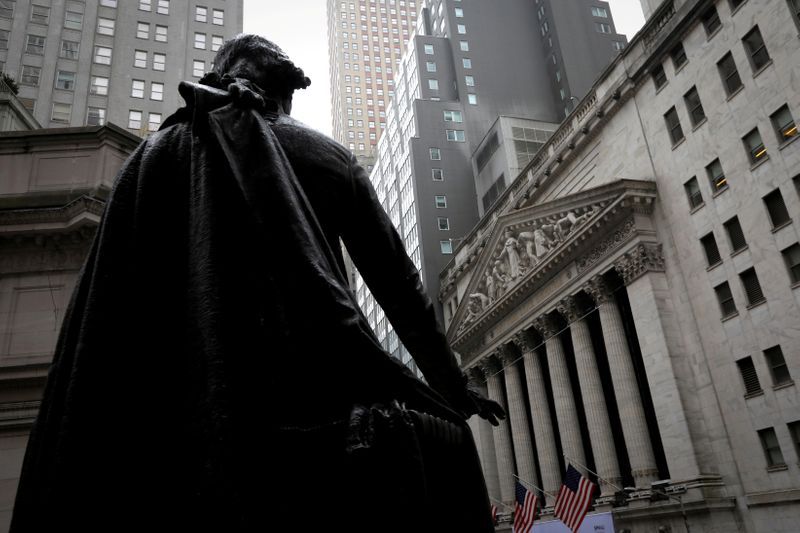 NEW YORK- The clash between retail traders and Wall Street professionals that sparked roller coaster rides in the shares of GameStop Corp may pose a risk to dozens of other stocks and potentially create a headache for the broader market, analysts said.
Market watchers identified dozens of stocks potentially vulnerable to extreme volatility after a buying spree from an army of retail traders in recent days prompted hedge funds to unwind their bets against GameStop and other companies, fueling surges in their share prices in a phenomenon known as a "short squeeze."
"Unfortunately, it's definitely not a one-off thing," said Randy Frederick, vice president of trading and derivatives at the Schwab Center for Financial Research. "The type of activity that drove that higher, I believe, has caused people to try to duplicate that in other names."
J.P. Morgan earlier this week named 45 stocks that may be susceptible to short squeezes and similar "fragility events," including real estate company Macerich Co, restaurant chain Cheesecake Factory Inc and clothing subscription service Stitch Fix Inc.
Like GameStop, American Airlines Group Inc, AMC Entertainment Holdings Inc and others that have recently become targets of retail traders in recent days, all the stocks have high short interest ratios.
That means a large percentage of investors have borrowed the stock to sell it in anticipation that they will be able to buy it back at a lower price and profit on the trade. But if the stock rises sharply, those investors may be forced to buy back the stock at a loss.
Full coverage: REUTERS   
GameStop, other retail darlings dented after Reddit group briefly shuts doors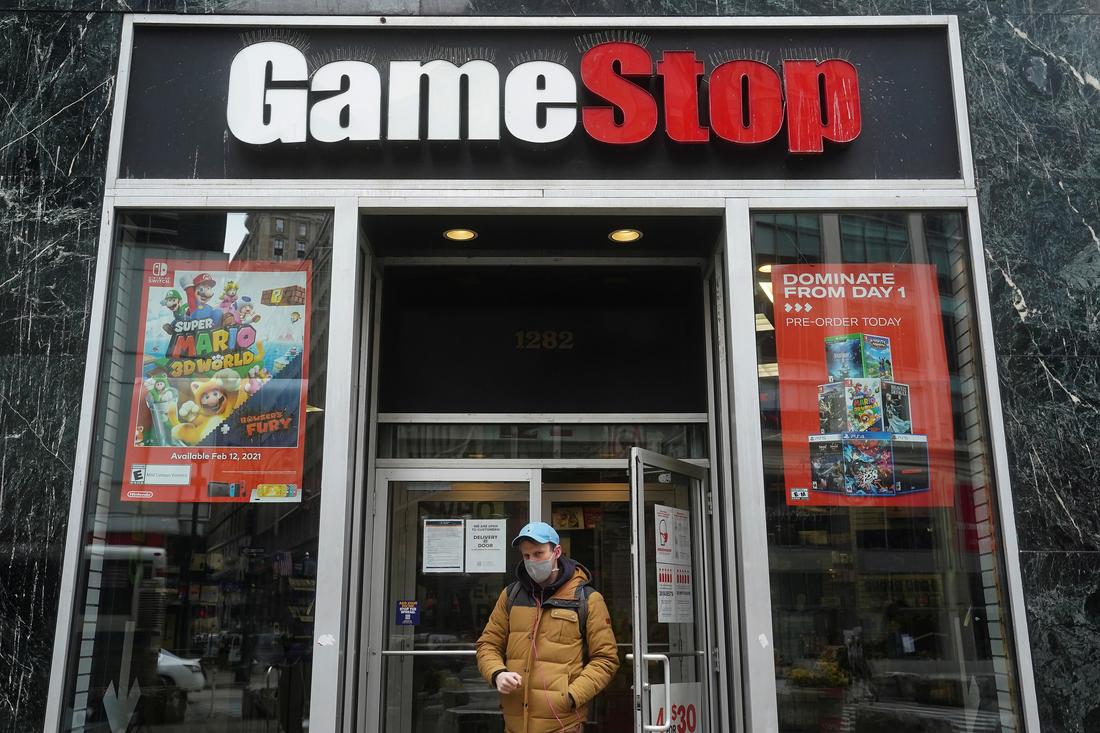 A slugfest between Wall Street and Main Street took an unexpected turn late on Wednesday after moderators of a stock trading forum that has helped fuel massive rallies in the shares of GameStop temporarily closed its doors.
Shares of GameStop and other companies tumbled in extended trading after Wallstreetbets, a discussion forum popular with retail traders on the Reddit website, briefly turned invitation-only. They pared those losses around an hour later, when the forum opened back up.
"We have grown to the kind of size we only dreamed of in the time it takes to get a bad night's sleep. We've got so many comments and submissions that we can't possibly even read them all, let alone act on them as moderators," read a message from the group's moderators after Wallstreetbets reopened.
Shares of GameStop, AMC Entertainment, Koss Corp and BlackBerry all dropped at least 20% moments after the shuttering of the forum, highlighting the role it has played in fueling stock rallies that many say have been driven primarily by retail investors.
Earlier in the day, amateur traders chalked one up versus Wall Street as hedge funds suffered heavy losses on short positions in GameStop, and regulators and financial professionals called for more scrutiny of trading fueled by anonymous social media posts.
In the latest skirmish in a week-long battle between Wall Street and Main Street, funds sold long positions in stocks to pay for losses shorting GameStop, contributing to a slide of more than 2% in Wall Street's main indexes.
Full coverage: REUTERS  
WORLDWIDE: FINANCE / MARKETS  
Oil steady as supply cuts offset demand worries on stalled vaccine rollouts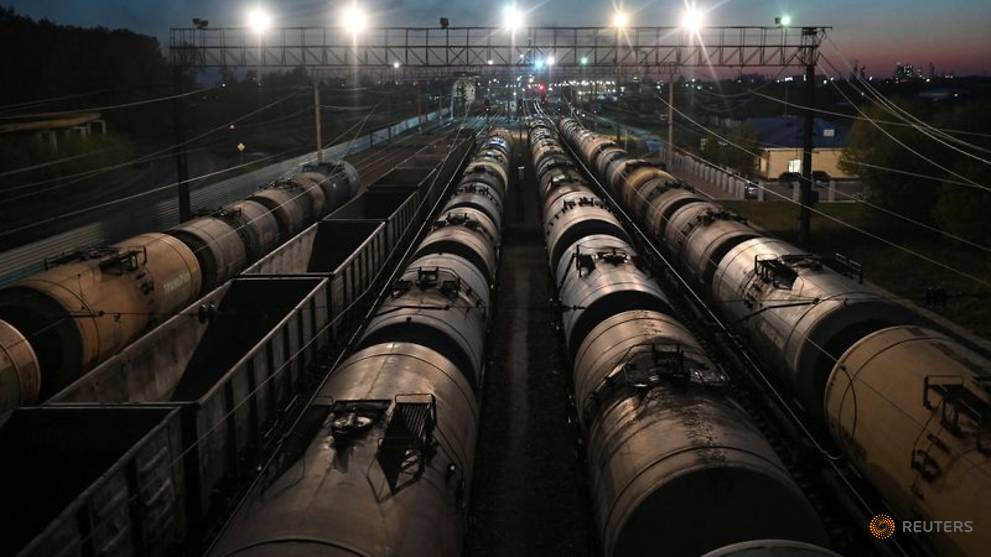 MELBOURNE – Oil prices were mixed on Friday as a pending supply cut by Saudi Arabia and lower U.S. oil stocks helped counter risks of slowing fuel demand due to stalled vaccine rollouts and contagious new coronavirus strains.
U.S. West Texas Intermediate (WTI) crude futures slipped 3 cents to $52.31 a barrel at 0151 GMT, after falling 1.0% on Thursday.
Brent crude futures for March rose 14 cents, or 0.3%, to $55.67 a barrel, after falling 0.5% in the previous session.
The Brent March contract expires on Friday. The more active April contract rose 11 cents, or 0.2%, to $55.21.
Supply cuts are supporting the market. Saudi Arabia is set to cut output by 1 million barrels per day (bpd) in February and March, and compliance with output curbs by the Organization of the Petroleum Exporting Countries and allies, together called OPEC+, has improved in January.
The Saudi cut effectively means OPEC+ supply cuts will rise from 7.2 million bpd in January to 8.125 million bpd in February, Commonwealth Bank analyst Vivek Dhar said.
"The OPEC+ production strategy is still working and hopes are high we will get J&J's vaccine approved sometime next week," OANDA analyst Edward Moya said in a note.
Full coverage: REUTERS 
Asian equities rebound but short-squeeze nerves persist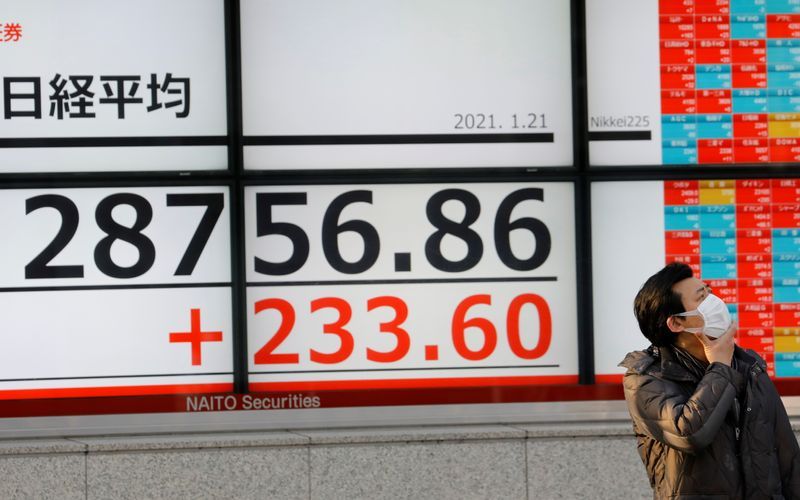 SINGAPORE/NEW YORK – Asian stock markets recovered on Friday but are headed for their steepest weekly loss in months, as a liquidity squeeze in China and a Wall Street retail-trading frenzy has unnerved investors.
MSCI's broadest index of Asia-Pacific shares outside Japan rose 0.9, but is headed for a weekly loss of more than 3%, the sharpest such fall since September.
Japan's Nikkei was steady but tracking toward its first weekly loss of 2021, having fallen 1.5% since last Friday.
Safe-haven U.S. Treasuries sold off overnight and the U.S. dollar softened a fraction with a broader improvement in risk appetite, however S&P 500 futures fell 0.4% in Asia trading.
"I'm definitely seeing the nerves," said Chris Weston, head of research at Melbourne broker Pepperstone. "Asia seems a bit unconvinced," he said. "There's a knock-on effect that happens from targeting hedge funds, and this could have legs."
Wall Street has been gripped by a coordinated assault on hedge-fund short positions by small traders organising over online forums such as Reddit.
They lost some of their firepower overnight when brokers cut off leverage and restricted trading in some of the hottest names such as GameStop and BlackBerry.
The boss of popular online broker Robinhood said the curbs were deployed to protect the brokerage and its customers and that some restrictions will lift on Friday.
Full coverage: REUTERS 
Safe-haven dollar softens as risk sentiment recovers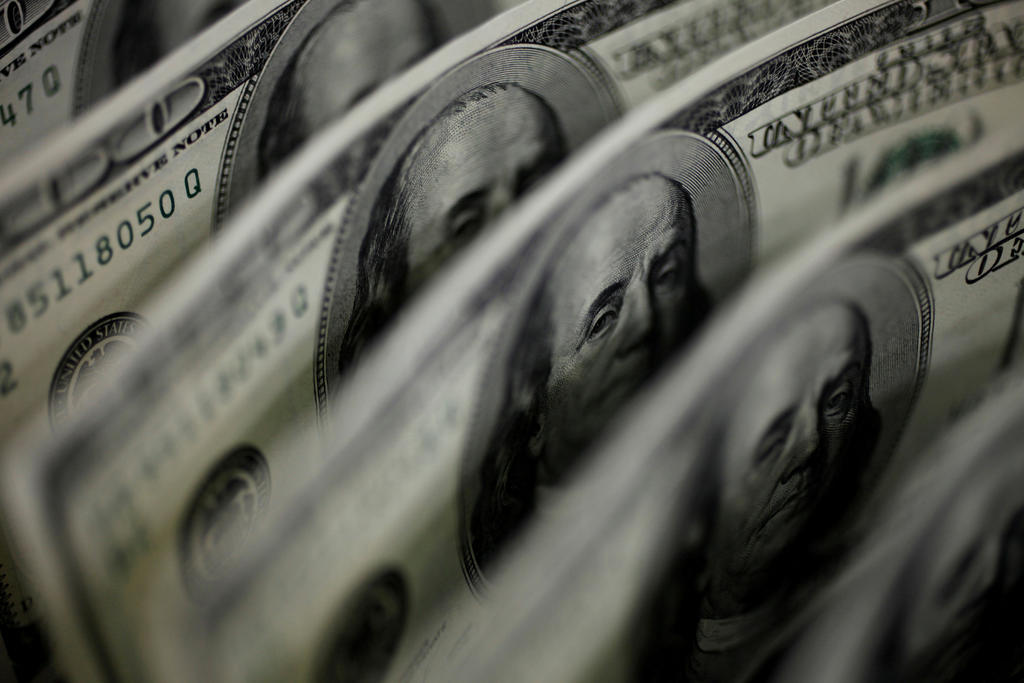 TOKYO- The dollar remained on the back foot on Friday as an improvement in risk appetite sapped demand for the safest assets, with investors taking cheer from U.S. economic data wasn't as bad as feared.
Wall Street also provided a lift to sentiment, as stocks rebounded after earnings season got off to a strong start and concerns eased around hedge funds selling long positions to cover shorts.
The dollar index was little changed at 90.566 early in the Asian day, after slipping 0.1% overnight.
The gauge is still on track for a 0.4% weekly advance following safety buying at the start of the week amid concerns that President Joe Biden's fiscal spending package will not be as large as the proposed $1.9 trillion.
However, many analysts expect the dollar to return to the downward trend that saw it lose nearly 7% of its value last year, particularly with the Federal Reserve committed to ultra-easy monetary policy.
The Aussie was about flat at 76.75 U.S. cents after rising 0.2% overnight.
The euro was little changed at $1.21175 after edging higher in the previous session.
The dollar advanced 0.1% to 104.335 yen, another traditional safe haven, adding to the previous day's gains of about 0.2%.
Full coverage: REUTERS