Doo Prime's parent company, Doo Holding Group Limited is donating to fight Coronavirus outbreak in Hubei. We are working closely with the business network in Europe to obtain surgical masks and protective suits to be donated to hospitals in Hubei province.
As a financial technology and services conglomerate Doo Holding Group Limited has pledged to donate medical supplies to help fight against the outbreak of novel coronavirus (2019-nCoV) in Central China's Hubei province.
In a bid to help Chinese hospitals to cope with coronavirus outbreak, Doo Holding CEO Windson Chan has allocated USD20,000 to purchase 50,000 surgical masks and 500 pieces of Personal Protective Equipment (PPE) to protect frontline medical personnel.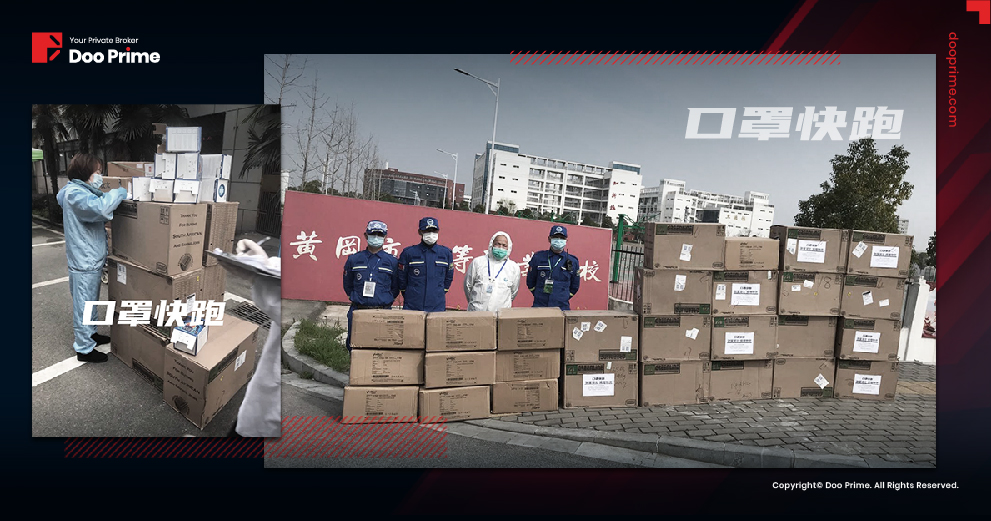 Chan said the company has been coordinating efforts with overseas business partners and friends from Jan 24 onwards to purchase protective supplies and then to deliver directly to hospitals in Hubei province.
Shortly after the announcement of Wuhan lockdown, Doo Prime had reached out to producers of medical and protective supplies in China but it was to no avail due to the production of protective supplies across China was at about 40 per cent of overall capacity, and there was an acute shortage of surgical masks and protective suits.
"We are very concerned about the situation in China especially in hospitals in Wuhan, the epicentre of the outbreak, and other cities in Hubei province. Thus, we are coordinating with producers in Europe to purchase all available protective gears to be sent directly to hospitals in Hubei in no time.
"The consequences will be very grave if nothing is done. We can all play a part in providing humanitarian assistance for medical personnel to cope with the epidemic.
"The coronavirus outbreak has touched the hearts of billions of people in greater China. Doo group of companies will fulfil our corporate social responsibility, and work with the Chinese people to overcome the difficulties," said Chan.