Doo Prime as a leading online brokerage platform is delighted to announce our participation in the upcoming Virtual Vision Finance, a global B2B digital fintech expo organized by the world's largest fintech conference organizer UltimateFinTech.
Along with its parent company Doo Holding Group, Doo Prime will be showcasing its unique offerings backed by advanced technology and robust infrastructure to the estimated 5,000 visitors on the expo.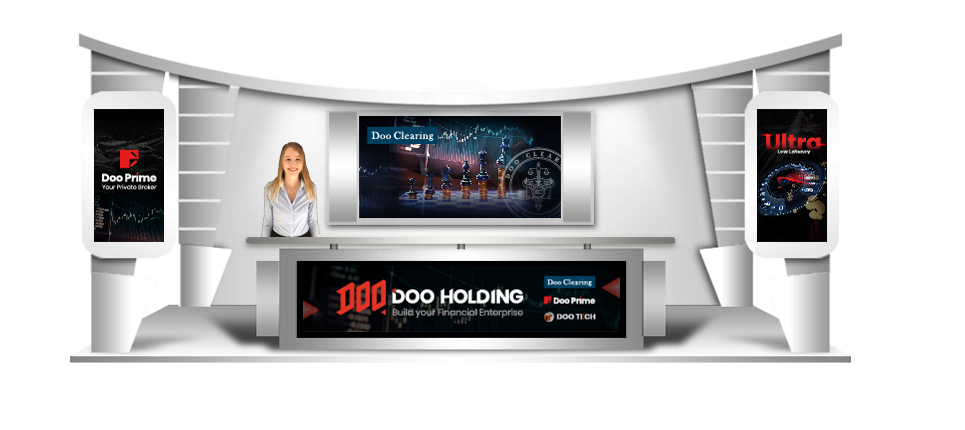 UltimateFinTech is known as the preferred conference management solutions for the fintech industry. With years of experience in organizing over 40 events, across 4 continents, 10+ cities, and connecting +100K attendees with their desired operators, Ultimate Fintech prides itself as being second to none when it comes to conference management solutions.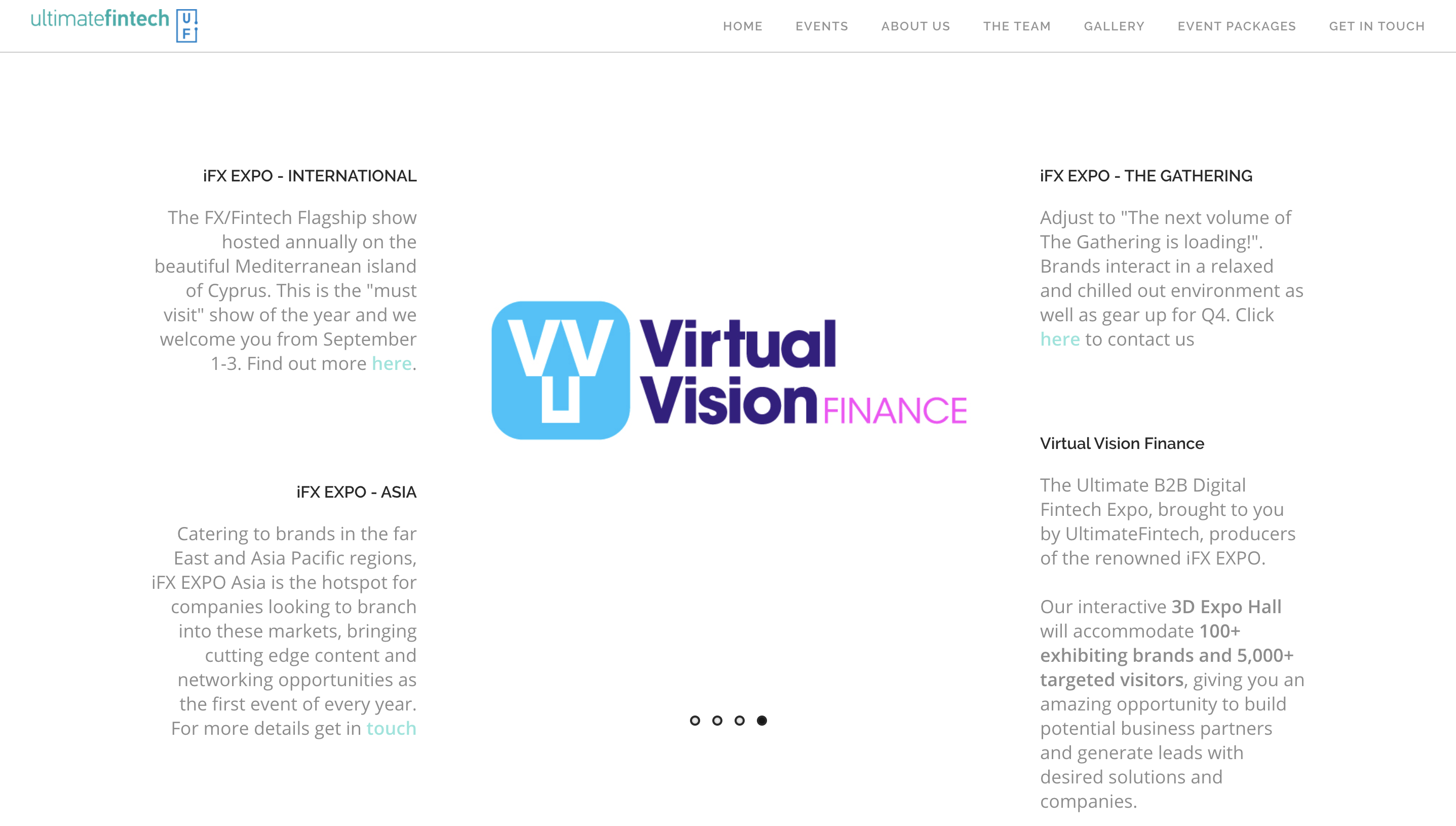 Sharing the main ethos with Doo Prime, UltimateFinTech is driven by innovation which brings the iFX EXPO – INTERNATIONAL, iFX EXPO – ASIA, iFX EXPO – THE GATHERING, and Virtual Vision Finance.
The Virtual Vision Finance features 24 Hours LIVE Virtual Expo Day, 30 Days Access After the Event, 5,000+ Global Targeted Visitors, Virtual Expo Hall with 100+ Exhibitors, Virtual Speaker Hall & Workshop Room as well as The Ultimate Virtual DJ Session to finish off.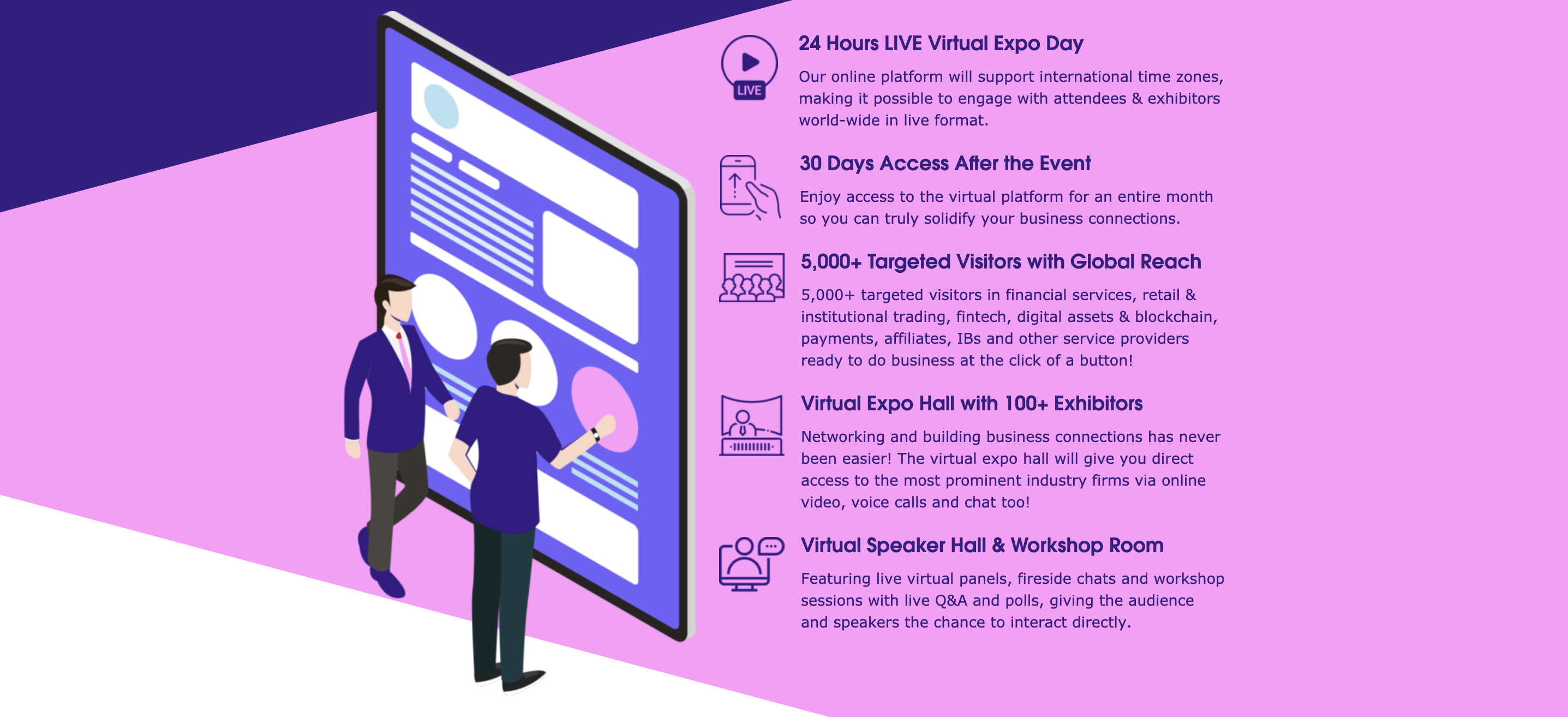 Virtual Vision Finance will be happening from Cyprus time (GMT +3) 00:00 on June 10 to 24:00 on June 11, 2020 or Hong Kong/Kuala Lumpur time (GMT +8) 15:00 on June 10 to 15:00 on June 11. 
The highlight of the exhibition covers a 12 solid hours of insightful content which involve an abundant of distinct professions in the finance and trading industry such as editors, directors, regulatory specialist, global head of institutional business, and many more. A few of the topics are of "Asian Markets Roundup: What's Next?", "Key Updates from Global Regulatory Frameworks", "Fintech & the Future: Technology for the World We Want to Live In", and "Refocusing the Crypto Industry's Vision Post-Corona: New Priorities & New Strategies for Adoption".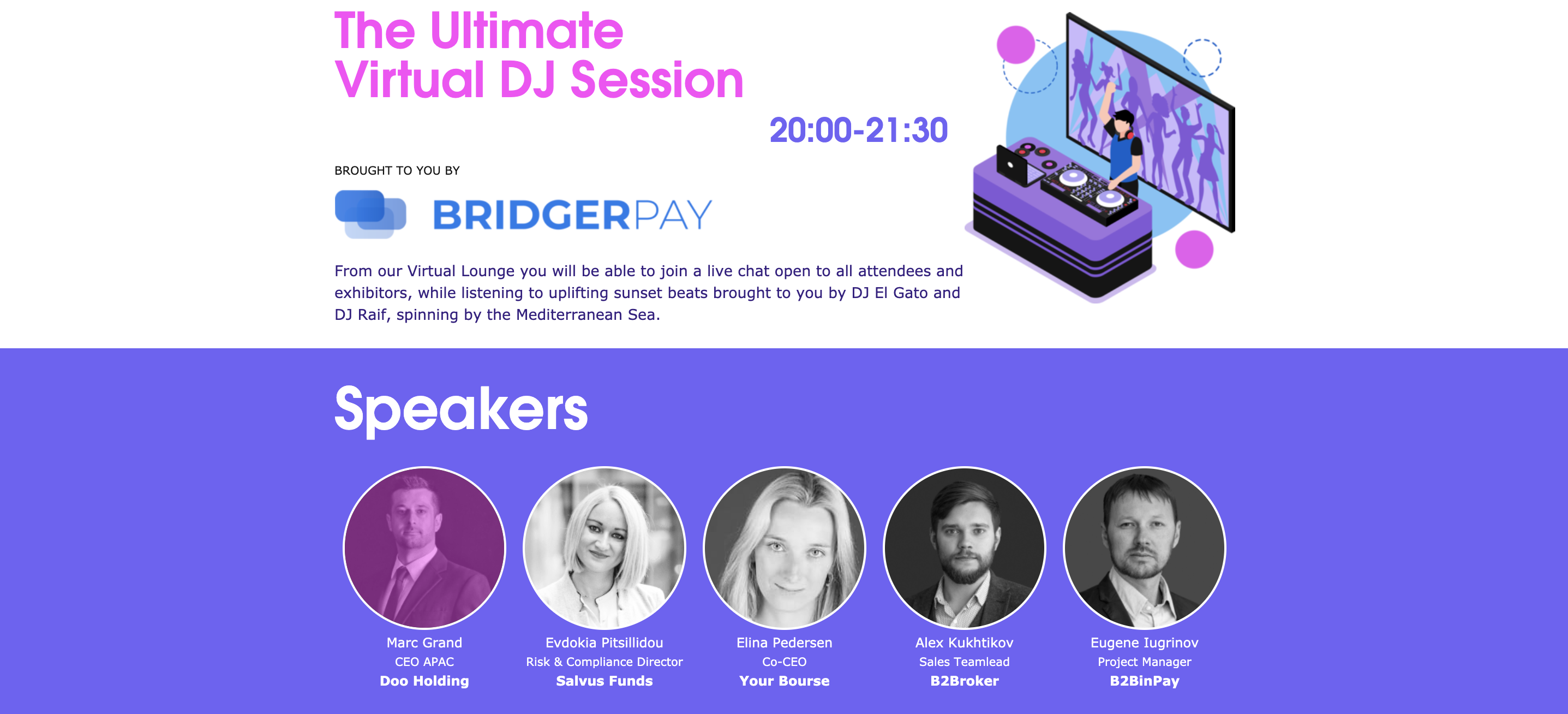 The exclusivity of this Virtual Vision Finance expo includes a "Welcome Credit Bonus Promo" worth USD 25 when signing up a Classic Trading Account (STP Account) with Doo Prime during the expo. As a matter of fact, Doo Prime launched the Welcome Trading Credit Bonus Scheme in response to the overwhelming response from the Vietnamese trading community. This Welcome Trading Credit Bonus Scheme offers a bonus credit of USD 25 to new clients whom are nationalities of the country and have fulfilled the terms and conditions of the scheme.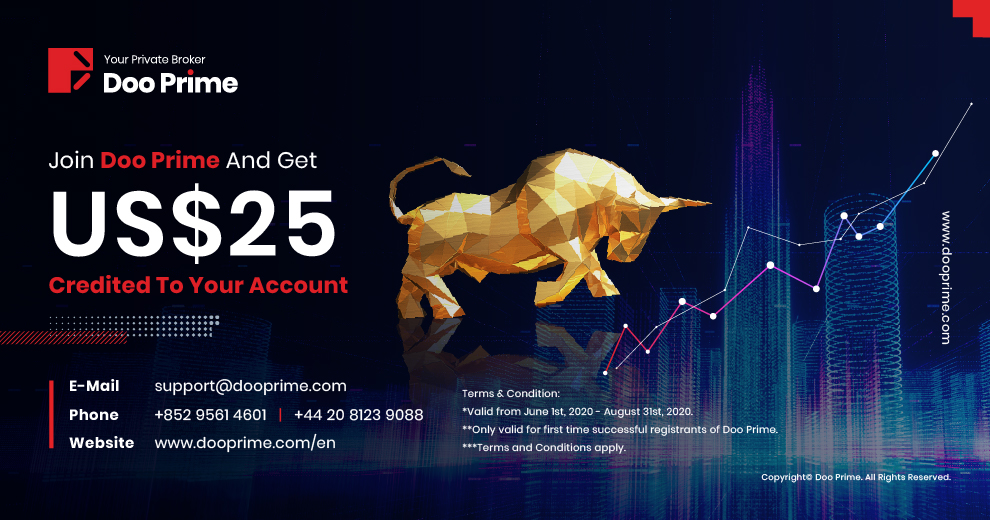 To find out more about the "Welcome Credit Bonus Promo", readers can find more details here and the Terms and Conditions as well.  
As to avoid any disappointment due to the anticipated overwhelming crowd, visitors are advised to register in advance to reserve and secure their desired time slots.  
Visitors please kindly register by  :
1. Entering the following screen and scanning the QR code 

2. Click on Attend to enter the registration screen, fill in the information and submit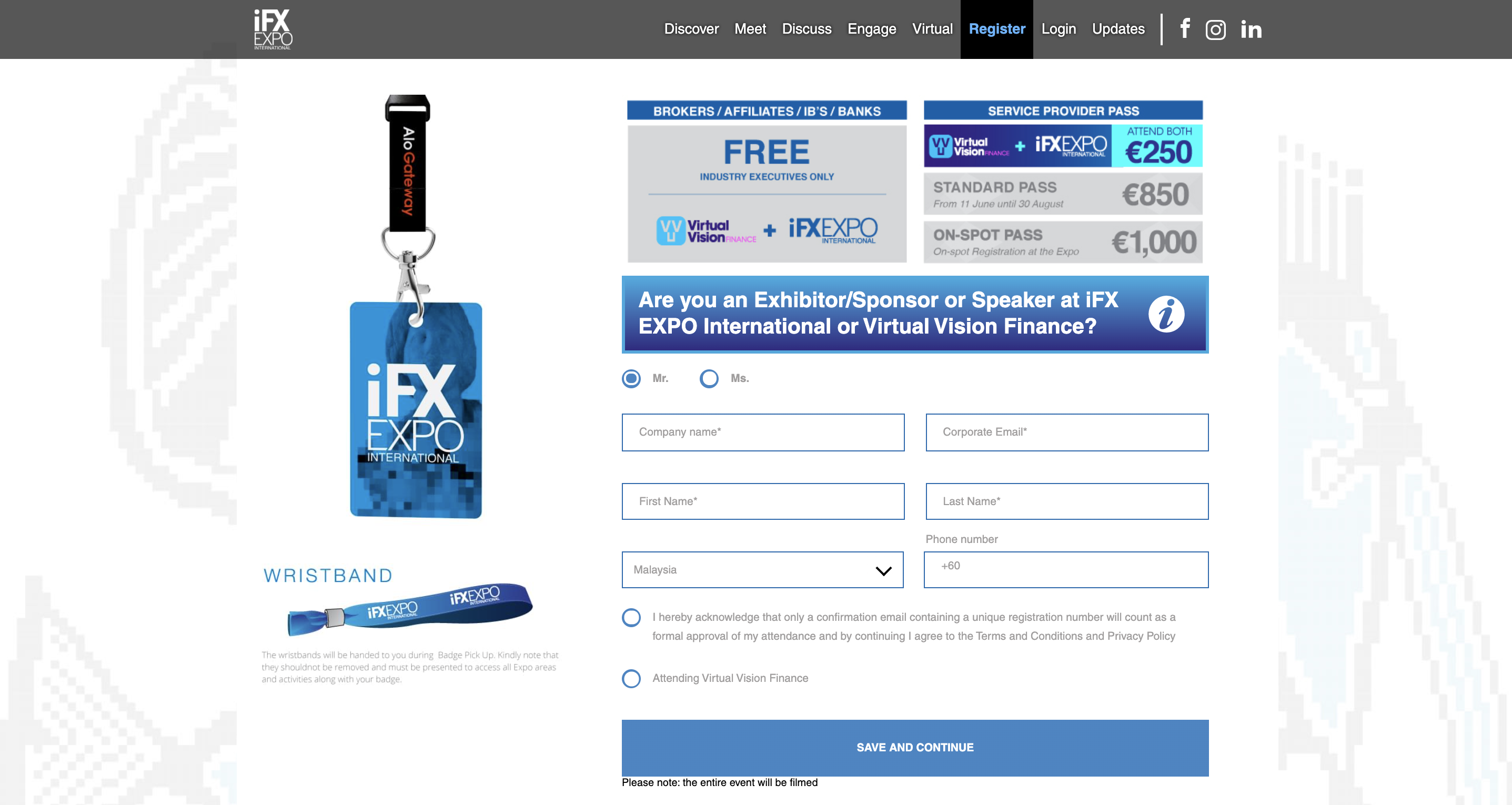 3. Obtain authentication email and authenticate 
Please note: When selecting Company business activity, there is no admission fee for IB, Brokers, Affiliate, Bank, and other Service Provider service providers will be charged EUR 250. 
Doo Prime aspires to evolve constantly. Hence, we hope the participation in the exhibition will bring success in strengthening our Vietnamese market as it is the fastest growing market in Asia and ASEAN. The Southeast Asian economies are known to become a versatile financial market consisting various types of foreign and domestic banks, traders, and professional service providers in the forex industry.
Of such strong potential, Doo Prime will gain the suitable and efficient exposure. In return, Doo Prime will be able to engage to provide and educate attendees on our products and services.
Through the online video, voice calls, live chat, and interactive 3D expo hall, visitors can enjoy seamless access to Doo Prime's virtual booth at the event and explore how these offerings and outstanding trading performance can be realized through Doo Prime's cutting-edge technology and strong IT infrastructure.

This includes the Border Gateway Protocol (BGP) and Direct Market Access (DMA) technology that ensures stable and quick connectivity as well as Doo Prime's infrastructure in EQUINIX® data centres in Hong Kong, London, New York, Singapore and Tokyo – all of which has established Doo Prime's leading position in the industry.
Doo Prime is an ever-evolving online brokerage platform under Doo Holding Group with a monthly average turnover of USD 50 billion contributed by more than 15,780 loyal clients alongside over 250 loyal institutional clients globally.
We are constantly striving to expand and provide the best for our Southeast Asia clients ever since our breakthrough in the Vietnamese market, by participating in the prestigious Wiki Finance Expo HCMC Spring 2020.

Adhering to the concept of continuously empowering customers, Doo Prime cooperates with multiple Vietnam's largest foreign exchange information platform, to bring advanced trading technology and professional market analysis by top masters to the local trading community. With that being said, Doo Prime has gained the privilege to collaborate with WikiFX, VNWallStreet.com, TraderViet, TigViet, VnRebates and now participating in the Virtual Vision Finance expo.

In addition, Doo Prime partners with Myfxbook, Trading Central, and Strategic Alpha to our trading platform providing users to access the best signal source, market depth, and trading strategies.
Doo Prime consolidates different trading assets including stocks, futures, currency, precious metals, and CFDs into one account so one-stop worldwide investment is easily accessible.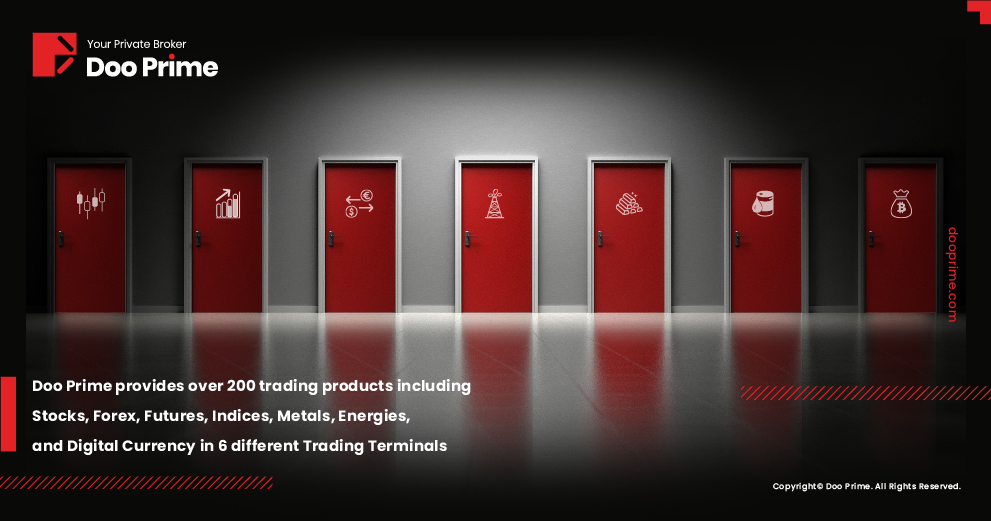 Among the features and services that the platform takes pride in are 24/7 multi-language customer support, competitive spreads as low as 0.1, swift order execution speed of less than 50 milliseconds, more than 300 trading products, and multiple social trading features that offer signals from thousands of high-quality signal providers with excellence track record.
The expo is expected to attract visitors from the financial services, retail and institutional trading, fintech, digital assets and blockchain, payments, affiliates and introducing brokers industry around the globe, who can get the latest insights from the leading players from anywhere in the world at any time with any device.
To visit Doo Prime and Doo Holding Group's virtual booth on the Virtual Vision Finance, please go to https://ifxexpo.com/cyprus2020/virtual-vision/ and search for "Doo Holding".