Doo Prime Myfxbook – New Signal Provider with an Impressive 83% Win-Rate and Only 3.94% Drawdown
Doo Prime Myfxbook AutoTrade social trading community has seen an influx of outstanding signal providers over the last few months, of whom is a rising star with the name "LONGTERM".
Joined in April this year, LONGTERM has caught our attention with his/her excellent gains over the last five months.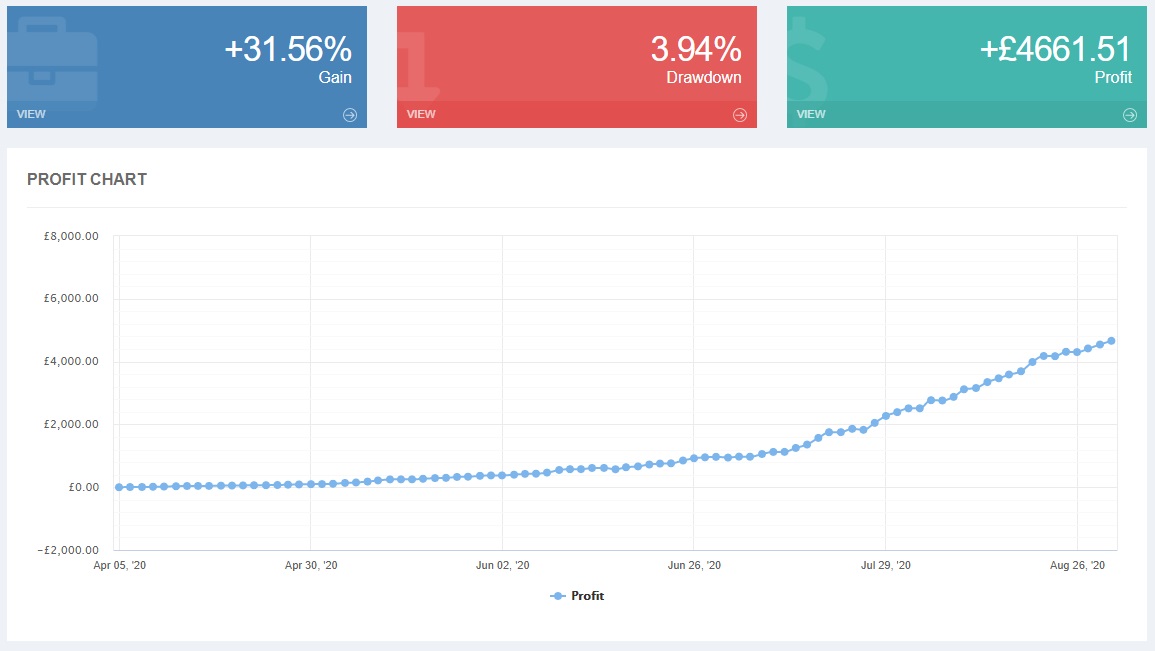 A decent return of 31.56%
LONGTERM has a steady gain curve without significant drawdowns. In fact, the signal provider has achieved a decent return of 31.56% or a profit of GBP 4661.51 with a 3.94% drawdown as at 1 September, 2020.

LONGTERM's trading history and profit at a glance
With a profit factor of 2.31 times, "LONGTERM" has made 175 trades and achieved a remarkable win-rate of 83% with 168.65 lots traded. The average trade time stood at 3 hours and 25 minutes, reflecting the signal provider's ultra-short-term day trading strategy.
Stable profits with regular trading

LONGTERM's monthly performance since April 2020
The signal provider's monthly gain has been very stable from the beginning, with the highest level of 7.48% achieved in May.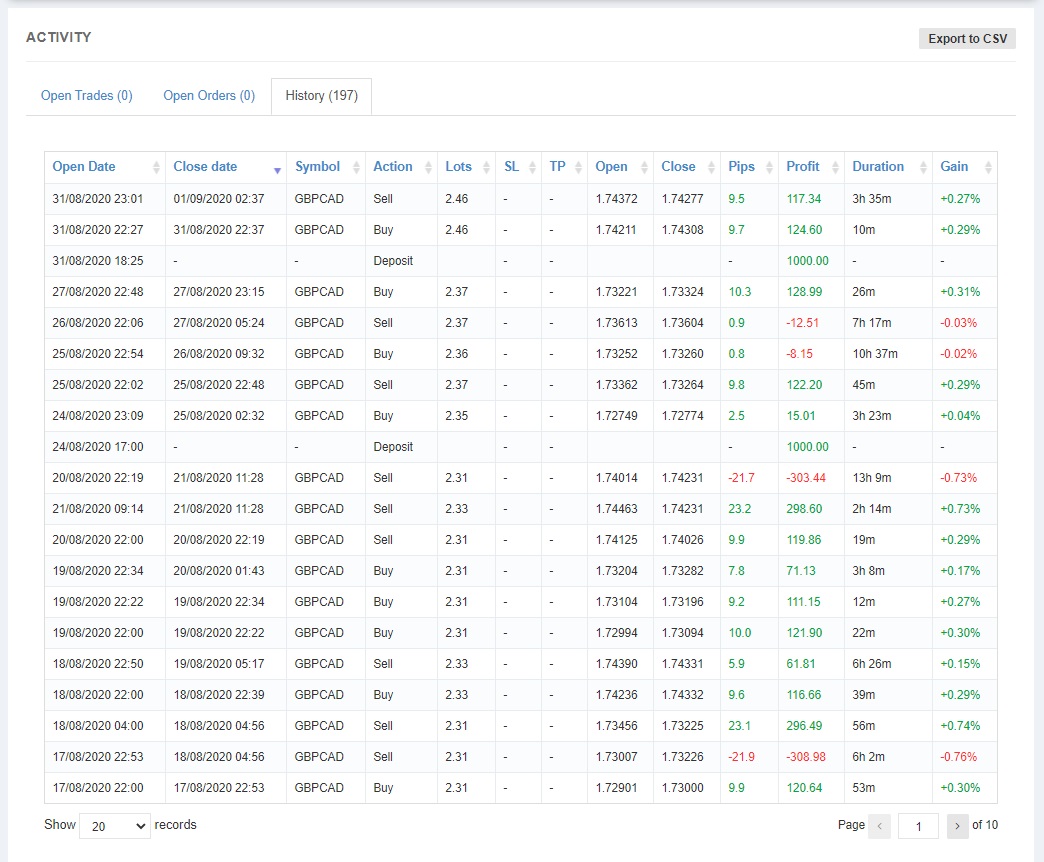 LONGTERM's favourite symbol
Interestingly, the signal provider seems to favor the trading of GBP/CAD, where the signal provider started of with only 0.06 lot before gradually increasing the trading size.
According to the transaction history, LONGTERM has been very disciplined in his/her trades, where profitable trades are mostly concluded in a brief period while losing trades are only kept for several hours before closing the position.
How to subscribe to the signal provider?
To subscribe to the best-performing traders on Doo Prime Myfxbook AutoTrade, all you need to do is register a Doo Prime standard trading account and link the account to the Myfxbook AutoTrade social trading community.
Here's how:
Step 1: Logon to the Doo Prime CRM system via Doo Prime's website and create a new MT4 trading account and select "Myfxbook AutoTrade" as the type of account.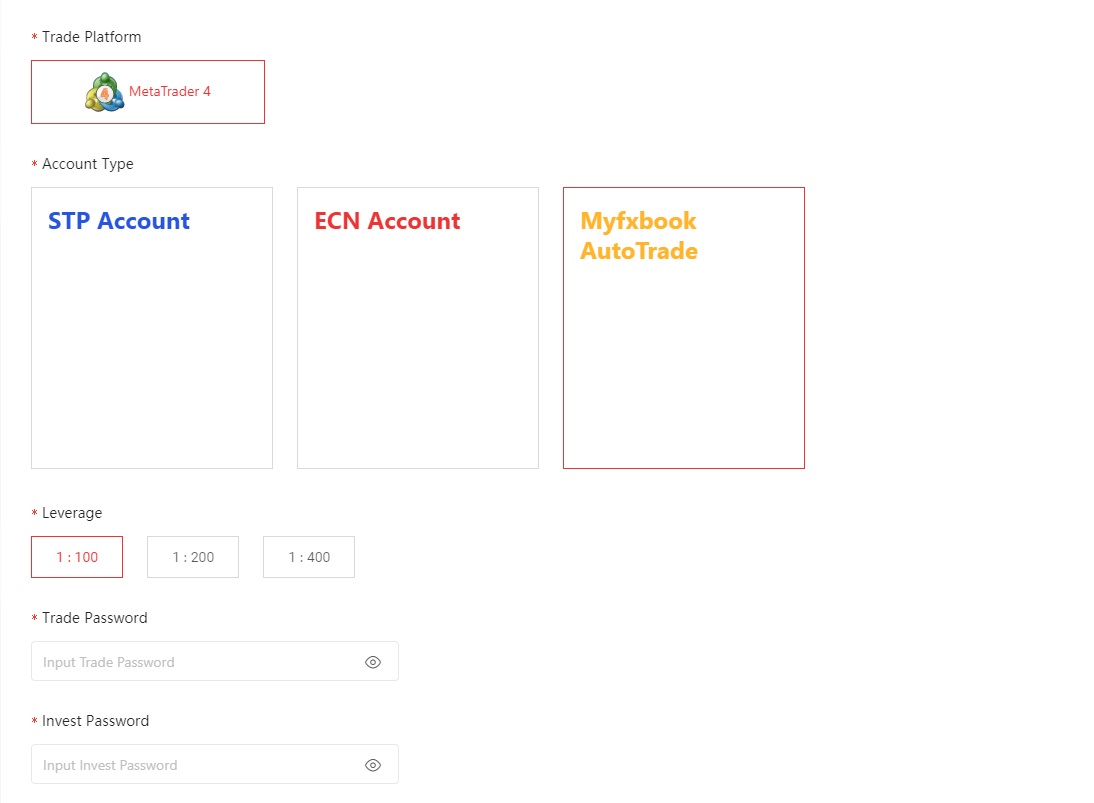 Step 2: Register an AutoTrade account at https://autotrade.dooprime.net/login and visit Myfxbook AutoTrade's website once the registration is completed.
Step 3: In order to link your Doo Prime and AutoTrade account, select Doo Prime and open a real trading account on the AutoTrade homepage. Select "Doo Prime-Live 2" in the server list and key in the login details of your Doo Prime MT4 account.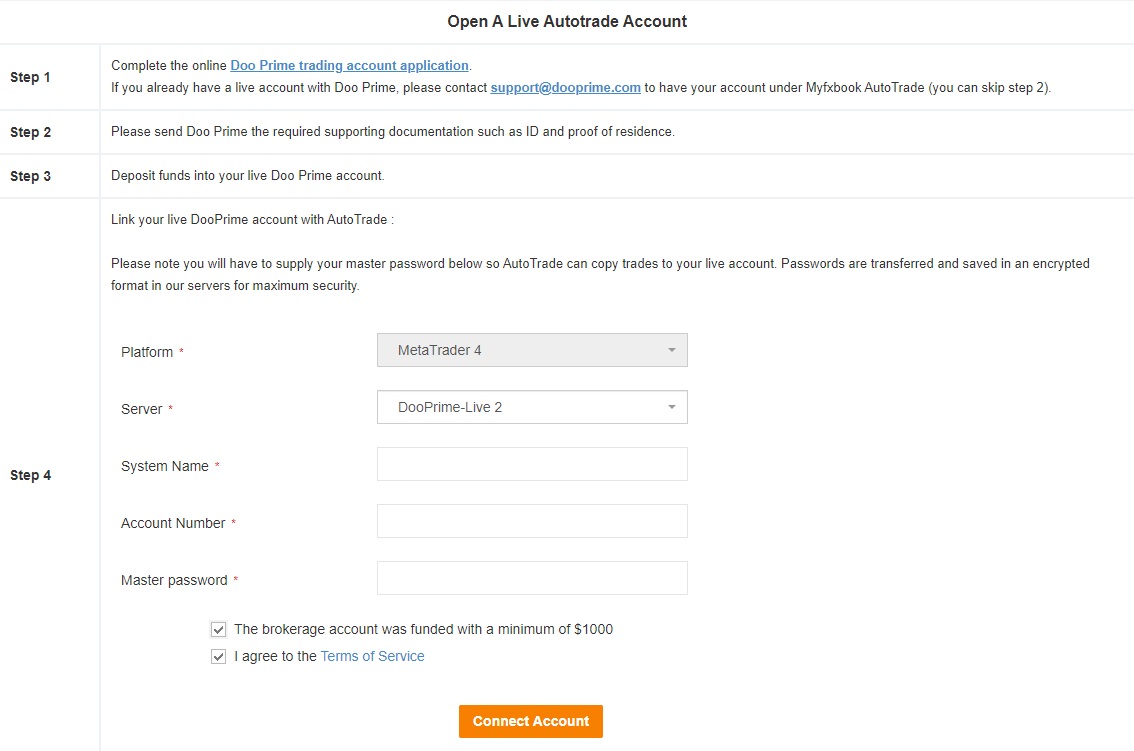 Please wait for AutoTrade to approve the account linkage application. Once it has been approved, you can start subscribing to signal providers and perform copytrading!
Note: Please ensure your account balance remain at above USD 1,000 at all times.
Disclaimer
Doo Prime does not control the signals provided by the Myfxbook AutoTrade social trading platform and the trading results you generate on your Doo Prime account through this platform, therefore we are not responsible for any of them. Myfxbook AutoTrade platform is available on the Doo Prime account The signals do not represent actual, general personal advice given by Doo Prime.