Doo Prime Myfxbook – One of the best-performing signal providers with more than 1200% gain over three years
A trading system called "BREAKTHROUGH ST" has been atop the Myfxbook ranking list since three months ago, when it ascended to the top of the list with an astonishing gain of 719%.
Since then, "BREAKTHROUGH ST" has been gradually pulling away from other signal providers in the list with its successful trades.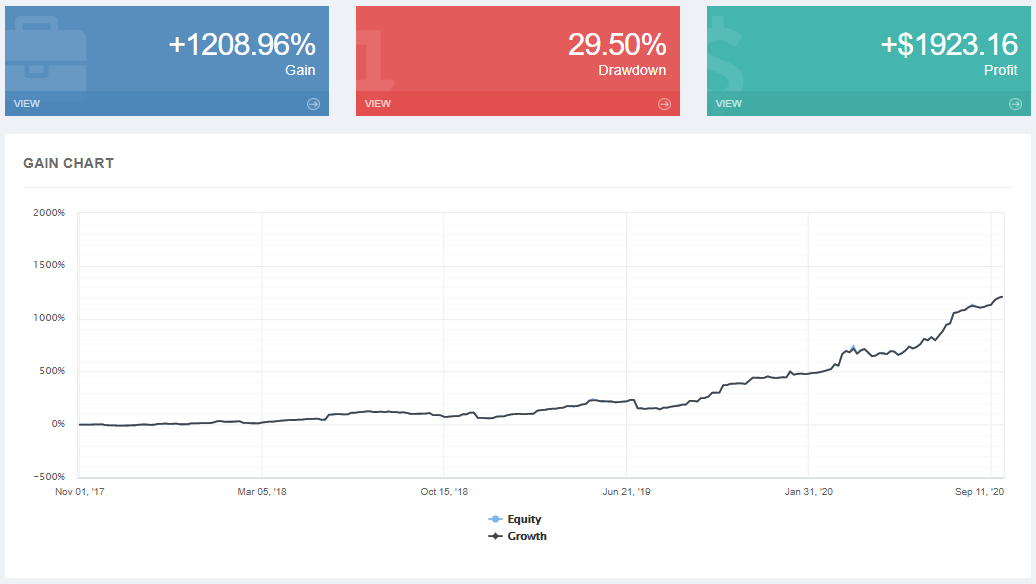 76% win rate and 29.5% drawdown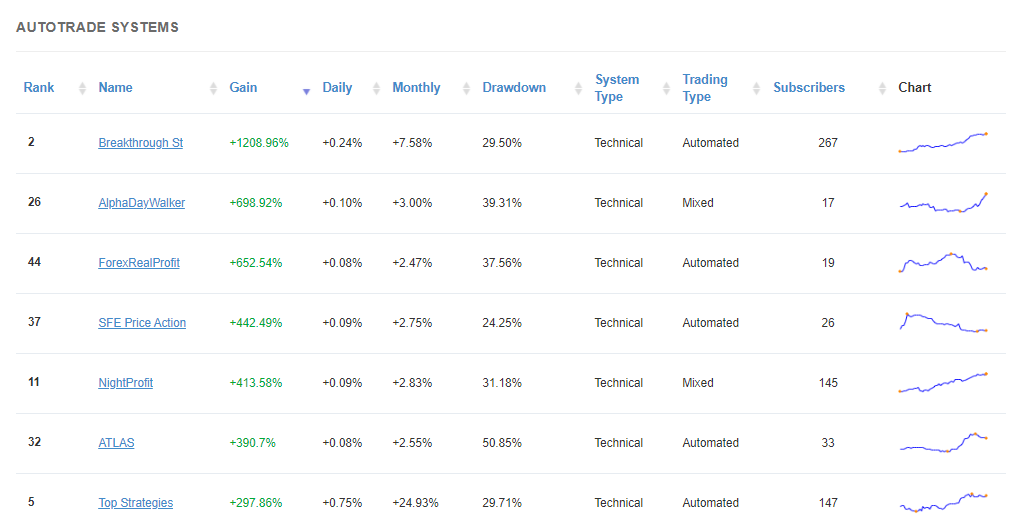 According to the graphs on Myfxbook, BREAKTHROUGH ST has been recording a steady increase in earning. With a 29.5% drawdown, BREAKTHROUGH ST has gained a total profit of USD 1903.48 as at September 22, 2020 with a deposit of only USD 700.

Based on statistics from Myfxbook, BREAKTHROUGH ST has achieved a 76% win rate with low trading lots and fixed holding period, which reflects the signal provider's disciplined automated trading strategy.
BREAKTHROUGH ST is designed for trading in the last hour of Friday with most positions close on Monday in the first hours of trading, according to its trading strategy summary on Myfxbook.
"On average, 5 to 10 positions are opened per week. Each position has a virtual SL (hidden from the broker), taking into account the spread, which is important when closing Sell positions. My account uses 0.01 trading lots for every $100 of balance and a leverage of 1:500," it added.
Keeping profit/loss ratio at 5%

BREAKTHROUGH ST has recorded decent monthly performance in the last three years with a rather consistent growth in its gains and low profit/loss ratio at 5%.
How to subscribe to the signal provider?
To subscribe to the best-performing traders on Doo Prime Myfxbook AutoTrade, all you need to do is register a Doo Prime standard trading account and link the account to the Myfxbook AutoTrade social trading community.
Here's how:
Step 1: Logon to the Doo Prime CRM system via Doo Prime's website and create a new MT4 trading account and select "Myfxbook AutoTrade" as the type of account.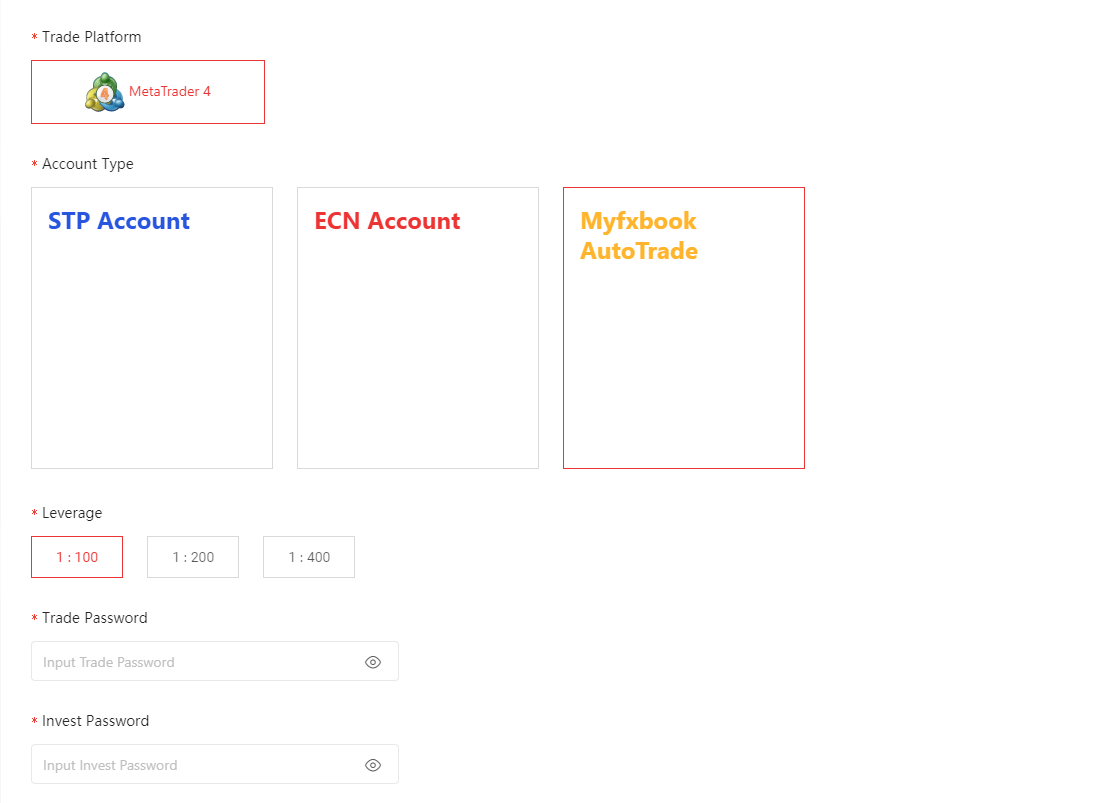 Step 2: Register an AutoTrade account at https://autotrade.dooprime.net/login and visit Myfxbook AutoTrade's website once the registration is completed.
Step 3: In order to link your Doo Prime and AutoTrade account, select Doo Prime and open a real trading account on the AutoTrade homepage. Select "Doo Prime-Live 2" in the server list and key in the login details of your Doo Prime MT4 account.
Please wait for AutoTrade to approve the account linkage application. Once it has been approved, you can start subscribing to signal providers and perform copytrading!
Note: Please ensure your account balance remain at above USD 1,000 at all times.
Disclaimer
Doo Prime does not control the signals provided by the Myfxbook AutoTrade social trading platform and the trading results you generate on your Doo Prime account through this platform, therefore we are not responsible for any of them. Myfxbook AutoTrade platform is available on the Doo Prime account. The signals do not represent actual, general personal advice given by Doo Prime.