Introduction to Doo Prime   
Doo Prime is a rising innovative online brokerage company under Doo Holding Group with many years of industry experience alongside world-class multilingual technical support.

As one of the fastest-growing financial technology companies in the world, we have a solid base in Hong Kong, Taipei, and Kuala Lumpur alongside other offshore regions. The enterprise is dedicated to provide high quality, comprehensive, and diversified solutions for personal and institutional clients all across the globe.
Our strong technological strength aid and abet Doo Prime to penetrate smoothly into the global financial markets, providing Futures products including the S & P 500 Index, Nasdaq Index, FTSE A50, Brent Crude Oil, as well as Stocks, Forex, Precious, Metals, Energies, and CFDs (which is about 300+ trading products), allowing customers to invest globally through one single online trading account.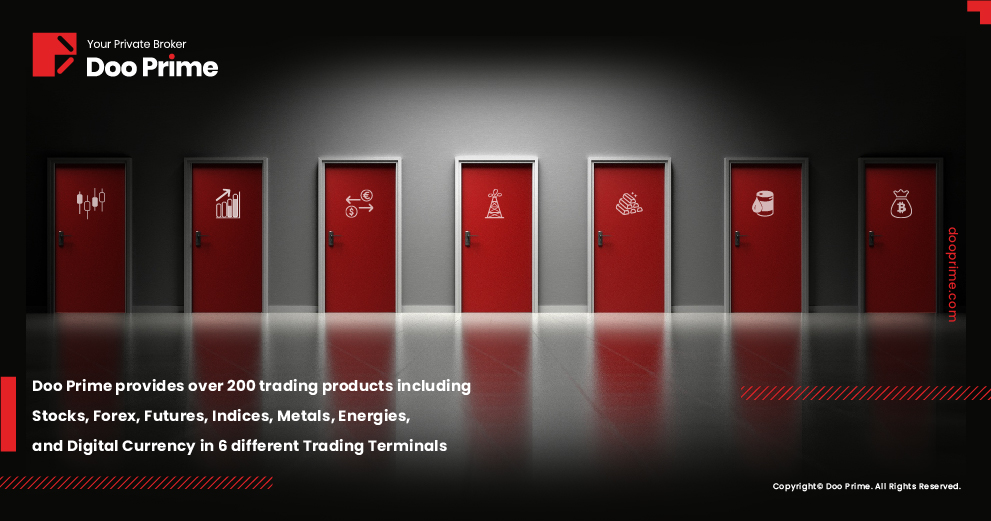 We are dedicated to provide superior clients services, stable trading conditions, competitive trading cost, ms-level trading execution, diversified trading products, secure and reliable capital guarantee along with top-class international supervision.
Copy Trading Services   
Copy Trading is an innovative investment methodology.
Many of the social Forex and stock trading platforms today offer the option of copy trading. Copy trading, as the name suggests allows you to directly copy the positions taken by another trader. It connects a part of your portfolio with theirs. By linking your profile to another trader, you copy all of their current positions on the market, and any action they make henceforth. If they open a new trade, you open a new trade; when they close, you close; on the condition that they win, you win and sadly – if they lose, so do you.
This doesn't mean that you don't have any control over the outcome. In most platforms, once you've established a connection, you still have the ability close trades, open new ones and otherwise moderate the overall outcome. However, by copying another trader, you can easily earn base on their skills and expertise.
To break it down, copy trading allows traders to copy trades executed by other investors in the financial markets. There are several ways to copy trade another investor. For example, a trader could copy all the transactions, including trade-entry, take-profit and stop-loss orders. Alternatively, they could receive notifications of trades and manually copy these transactions.
Copy trading can be useful for traders who don't have the time to follow the markets themselves. Generally, copy trading is focused on short-term trading, but there are several different strategies that are used to generate revenue. The assets that are used focus on the foreign exchange market and contracts for difference (CFD). While copy trading can be lucrative, there are also risks involved and traders should remember that past results are not a guarantee of future returns.
Doo Prime's Copy Trading Services   
Doo Prime is pleased to offer Myfxbook's AutoTrade and OuTrade to our clients, the next generation account mirroring (trade copy) service owned and operated by Myfxbook and OuTrade. This service allows traders to copy the trades of any system you select directly into your Doo Prime's MetaTrader 4 account. With AutoTrade and OuTrade, you don't have to pay any volume based fees, or install any complex software, it is as easy as connecting your account to the copy trading service and selecting the system you would like to copy.
Doo Prime Introducing Myfxbook's Auto Trade    

Myfxbook's aim is to create a professional community for traders, where performance is transparent, audited. With that, we wish to make the learning process of trading is relatively easier, with the intention to help both the novice traders and the seasoned alike.
Hence, Doo Prime decided to bring in Myfxbook to create a unique platform for collaboration and ideas sharing.  Myfxbook is the first social community established for forex traders with the ability to connect with traders forex trading account. By doing so, we achieve the following capabilities:
Analyze your trading system   
Analyze your account with our advanced statistical analysis and understand your trading habits, inside out.
Forget about spreadsheets, or any manual calculations you're used to. Let us do math – not only your account will be analyzed automatically without your intervention, but you'll have more time to trade.
Organize and track all of your trading systems in one place  
We know building several systems at once can be a complicated task. Hence, with us, you can track all of them in your private portfolio, and know exactly what's going on with each system at any time.
Use our innovative dashboard to stay up to date with the markets   
We've combined what we think is the most important information each trader should learn before starting each trading session. In just one single dashboard users can view markets status, top news, and economic events calendar. Additionally, users can see what are the recent discussions in the community, and how are the other systems you're watching are performing.
Searching for a money manager? Use the "Search Systems" feature and find a suitable money manager. Browse through their public portfolios, and see if they are capable of making the returns you're looking for. Remember, the results you see here are real and verified.
Follow other traders to improve your trading skills.   
You're just starting to learn how to trade forex? Start learning from successful traders. Track their public systems, discuss with them, and expand your trading knowledge.
Share your system's page with potential clients.   
So you've decided to manage Other People's Money (OPM) ? Showing your audited trading results is the best way to start. And the best part is you don't need to waste time on crunching numbers, calculating drawdowns, yields or anything else – it's all automated!
Before paying to a signal provider, buying a trading system, or letting a trader trade your hard earned money, ask them to audit his trading results through us. Once audited, you can be sure what you're paying for.
These are just some of the advantages you can gain by using Doo Prime's partnered copy trading service; Myfxbook, which we wanted to illustrate.
Whether you're a seasoned trader, or a novice, we are sure that our users will find Myfxbook's Auto Trader useful.
As your dedicated online broker, Doo Prime has prepare a tutorial on "How to Sign Up & Use MyFxBook Along with Doo Prime ?" which you can refer to here.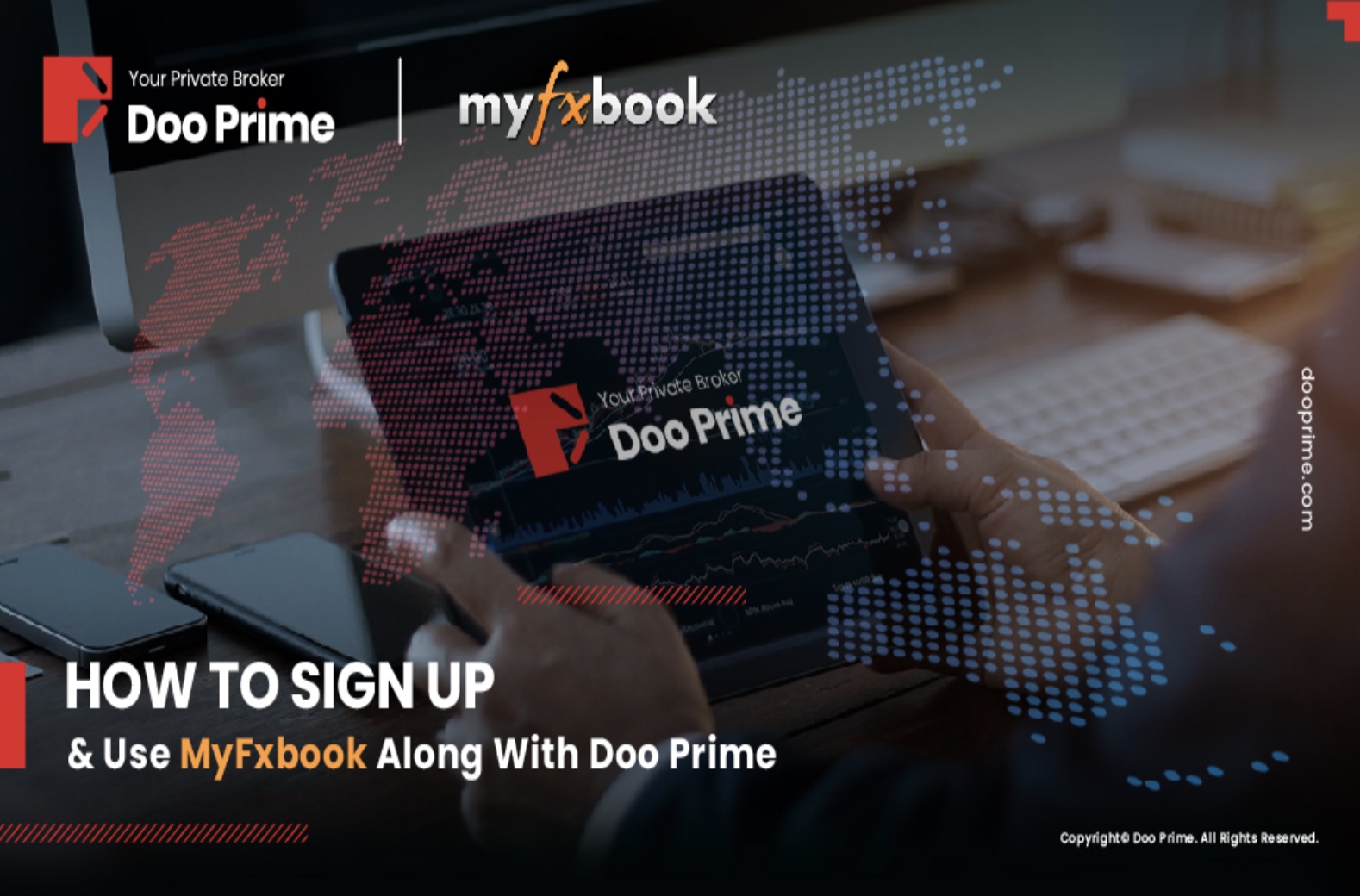 For users interested in "Customizing Profitable Portfolio with Maximize Returns Through Myfxbook AutoTrade" you can refer to our tutorial article here.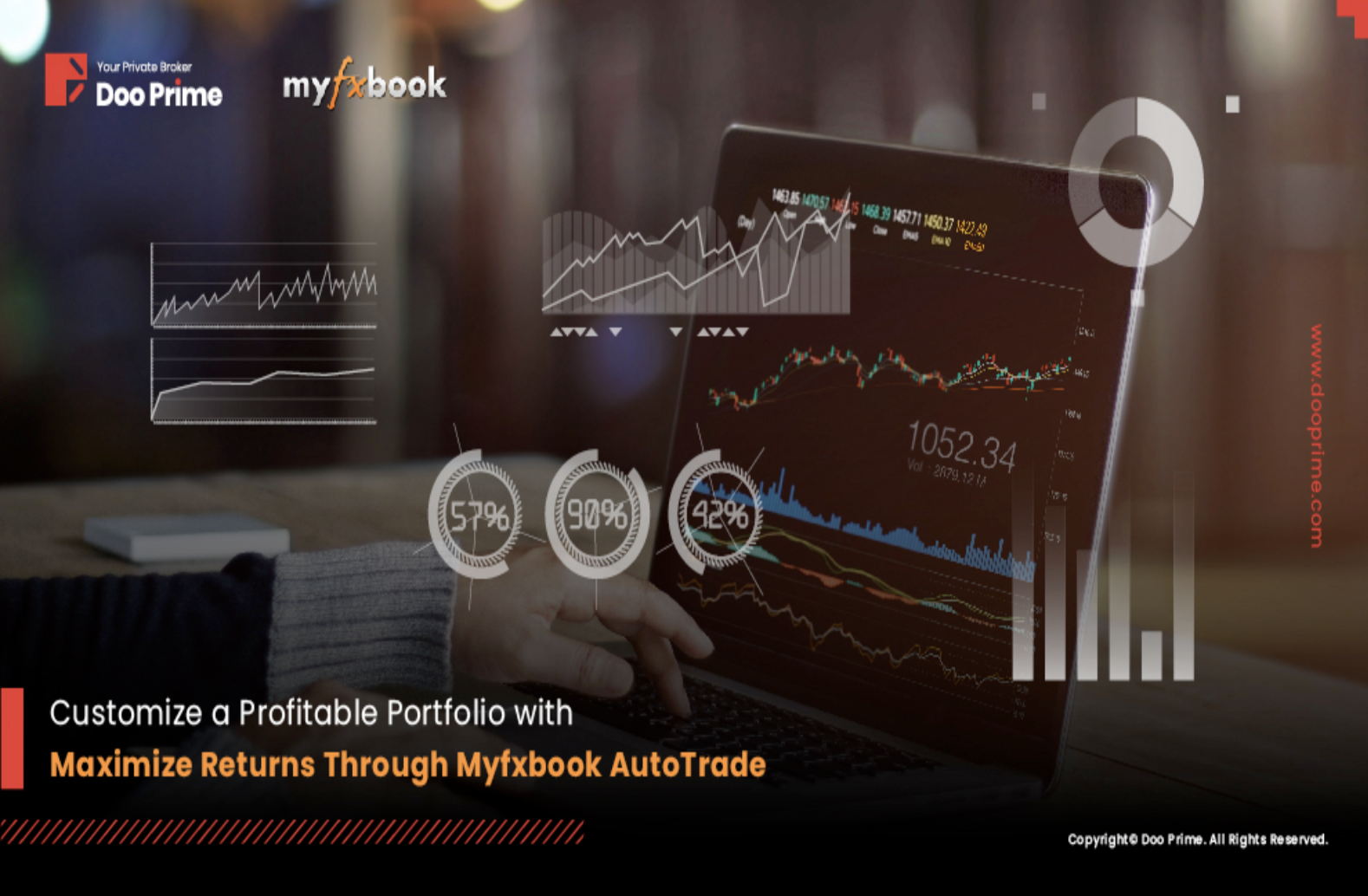 Doo Prime Introducing OuTrade    

OuTrade is a Social Trading community that provides more than 100,000 high quality Trading Signals for traders.
Doo Prime has been employing, OuTrade, a social trading system that offers brokers to create a personalized and SaaS-based community trading front desk for retailers, including transaction signal sharing, follower follow-up, and community interaction. OuTrade has enabled Doo Prime to break the gap between foreign investors and different brokers alongside information barriers. Hence, OuTrade provide us the opportunity to support all brokers, achieve cloud cross-broker calls and orders.
Despite only having our social trading community system updated not long ago on multi-language disclaimer, privacy regulations, and user agreement, improved navigations, optimized display of listed brokers, and SMS signature logic adjustment.
Doo Prime alongside with OuTrade strongly believe in providing the best user interface for all our traders to ensure we meet the requirement of being a global investment trading platform.
Doo Prime is high honoured to assist our customers in using the community-oriented document system. OuTrade is known as the next-generation mirror automatic trading system for Doo Prime's traders to directly track master trades to their  account. Moreover, OuTrade  accommodate traders to publish their transaction as a signal for other users to track.
Ultimately, we  provide the benefit of granting a certain percentage of the profit share if others users were to track the trading profit posted by traders. Besides, we assist traders to create their own asset portfolio without charging any processing or management fees. In addition, OuTrade runs on a dedicated server in its system, hence, users are not required to install or run any software which allows quick and direct access.
Users are welcome to take a look on the latest OuTrade V1.9.0 Release Notice with the following link => https://www.dooprime.com/en/news-5e54d33389f4b000391701bc-5ec511fc3514a100392a53e2