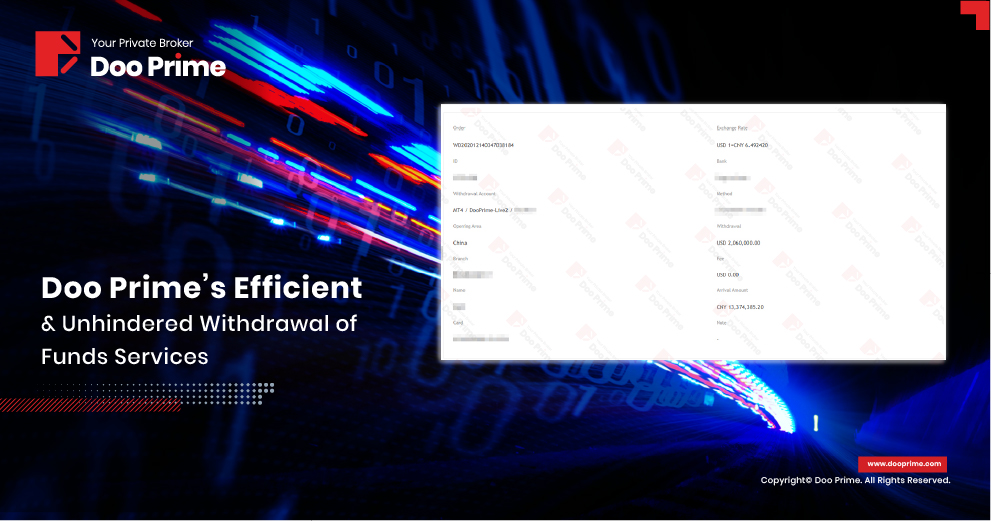 For the longest time, investors have always been concerned with not only the efficiency of withdrawing funds but also the required conditions of becoming a qualified broker.  
Under the strict authorization and supervision of multinational regulatory agencies around the world, Doo Prime always prioritizes the safety of customers' funds, ensuring that customers are able to withdraw funds seamlessly. 
Recently, a client of Doo Prime profited from MT4 transactions and successfully completed a large sum of funds withdrawing. 
This customer of ours requested for a withdrawal through Doo Prime's CRM platform. Upon the request, our team of professional customer service representatives reviewed it and processed the withdrawal request instantly. Currently, the client has successfully withdrawn USD 2,060,000 (approximately RMB 13,374,385.20) to his bank account. 
The details of its successful withdrawal record: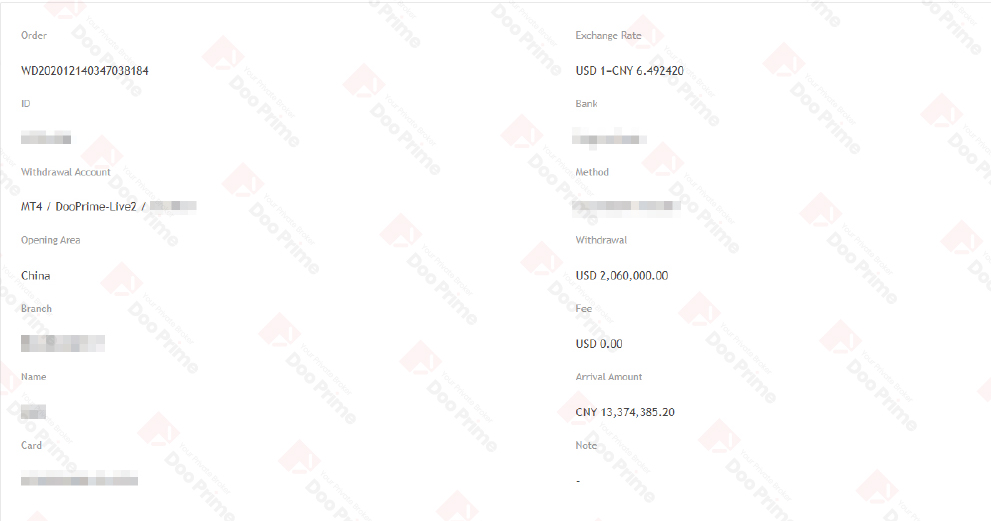 Doo Prime client's record of large withdrawal funds 
As a comprehensive and leading online broker, Doo Prime is well aware of the importance when it comes to withdrawing funds for customers. In the years ahead, we will continue to strive in providing customers a safer, more convenient and efficient withdrawal experience, while upholding our values and promise to our customers.