Doo Prime's Monthly Trading Volume Statistics For August 2020
Gold spot, EUR and GBP continues to be sought after by global traders
Doo Prime, a leading global online broker has reported a monthly trading volume of USD 3.73 billion in August 2020.
Year-to-date, a total of USD 71.42 billion was traded on Doo Prime with March remains as the highest traded month with a total of US$14.92 billion trading volume recorded.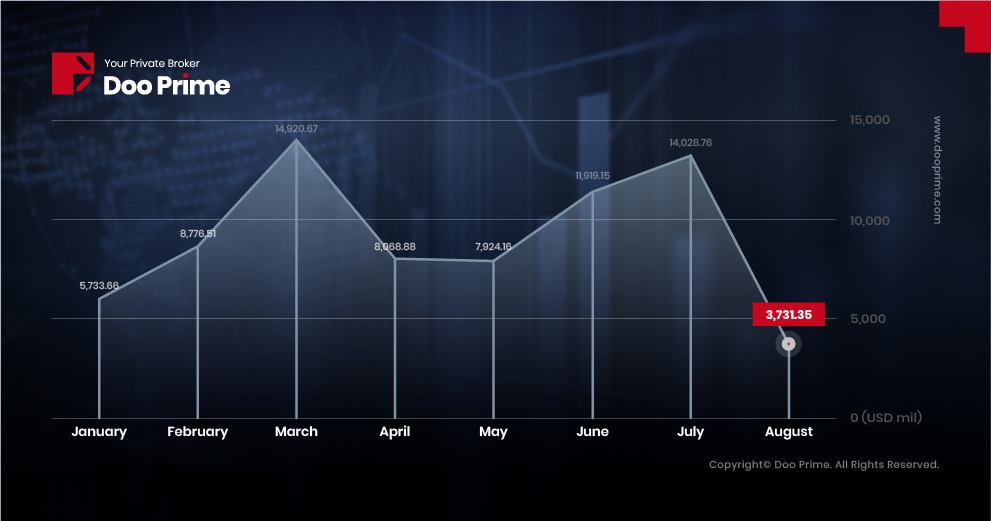 The trading volume in August was supported by the top three most traded instruments on Doo Prime, namely EUR/USD, XAU/USD, and GBP/USD.
Overall, the three hottest instruments have constituted 57.57% of the total trading volume in August, higher than July's 54.43% as the trio become more sought-after in the market.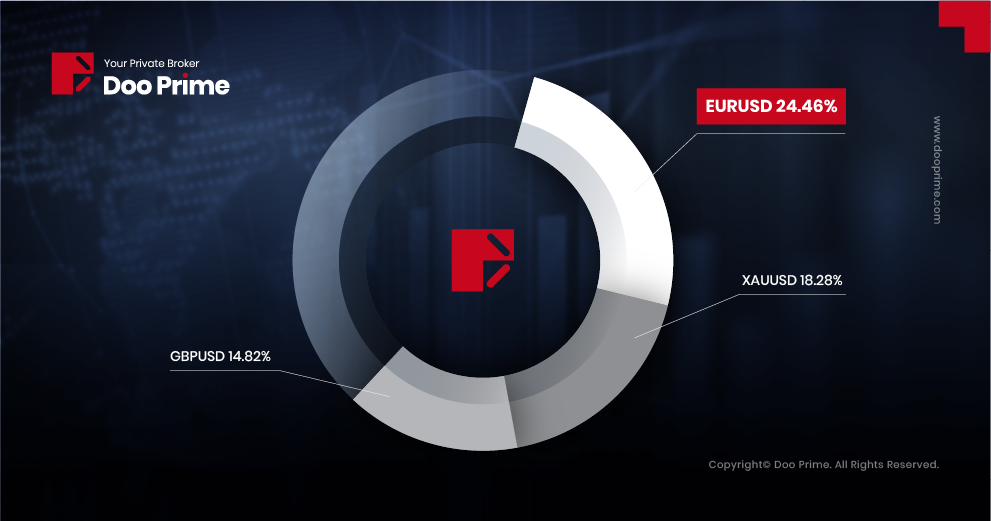 Adhering to the concept of continuously empowering customers, Doo Prime's platform takes pride in providing 24/7 multi-language customer support, competitive spreads as low as 0.1, swift order execution speed of less than 30 milliseconds, more than 300 trading products, and multiple social trading features that offer signals from thousands of high-quality signal providers with excellent track record.
Doo Prime consolidates different trading assets including forex, precious metals, securities, indices, energies, futures and CFD into one account so one-stop worldwide investment is easily accessible.
Through our vigilance against complacency, Doo Prime remain committed to our corporate vision to offer the highest quality services to traders and partners around the world.

About Doo Prime
Your Private Broker
Forex / Precious Metals / Securities / Indices / Energies / Futures / CFD
Doo Prime prides itself as the global leading online broker and we strongly adhere to our values in ensuring utmost security, safety, and impartiality for the benefit of the company and our customers.
We are dedicated to provide superior clients services, stable trading conditions, competitive trading cost, ms-level trading execution, diversified trading products, secure and reliable capital guarantee and top-class international supervision.
With our strong technological strength, we managed to penetrate smoothly into the global financial markets, providing Futures products including the S&P 500 Index, Nasdaq Index, FTSE A50, Brent Crude Oil, as well as Securitiess, Currencies, Metals, and CFDs (which is about 200+ trading products), allowing customers to invest globally through one single online trading account.
For more information, please contact us at:
Website: www.dooprime.com
Email: [email protected]
Phone:
+852 5576 9874 (Hong Kong)
+44 20 8123 9088 (UK)