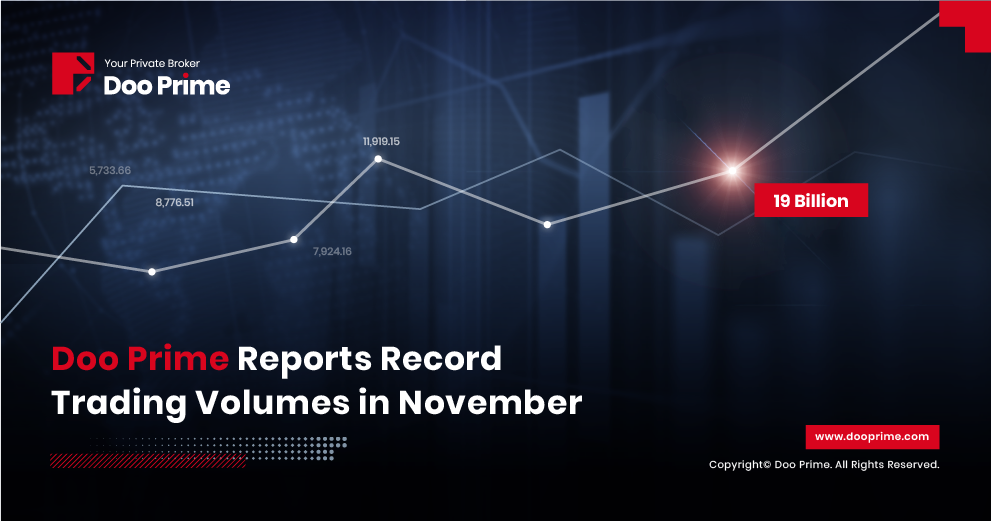 Doo Prime, a leading global online broker, reports a monthly trading volume of US$19.27 billion in November 2020.
The trading volume marks November as the second-highest traded month and the total traded for the year to date is valued at US$161.83 billion.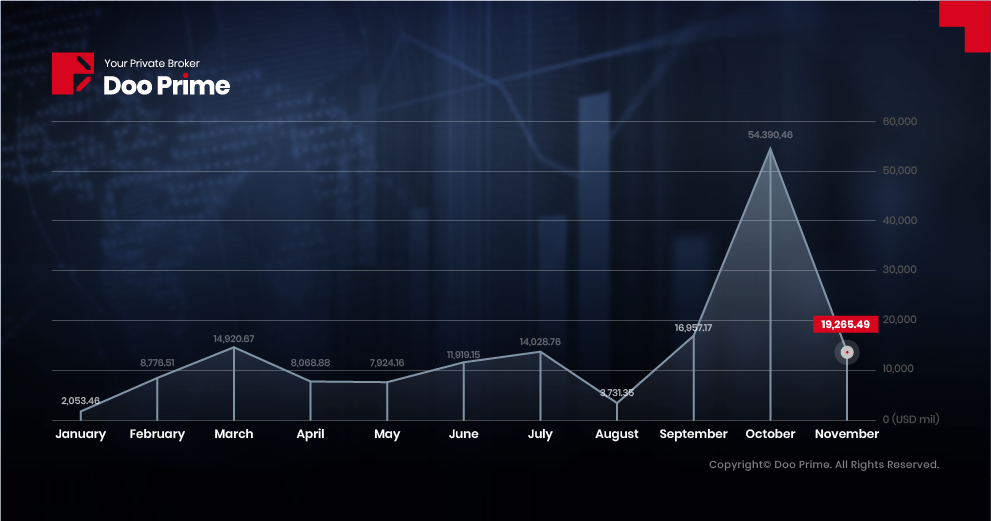 Due to various circumstances, November figures have decreased by 64.58% in trading volume from its October figures.
Based on the statistics, the XAU/USD pairings saw the strongest traded instruments in November with 63.6% of total volumes traded.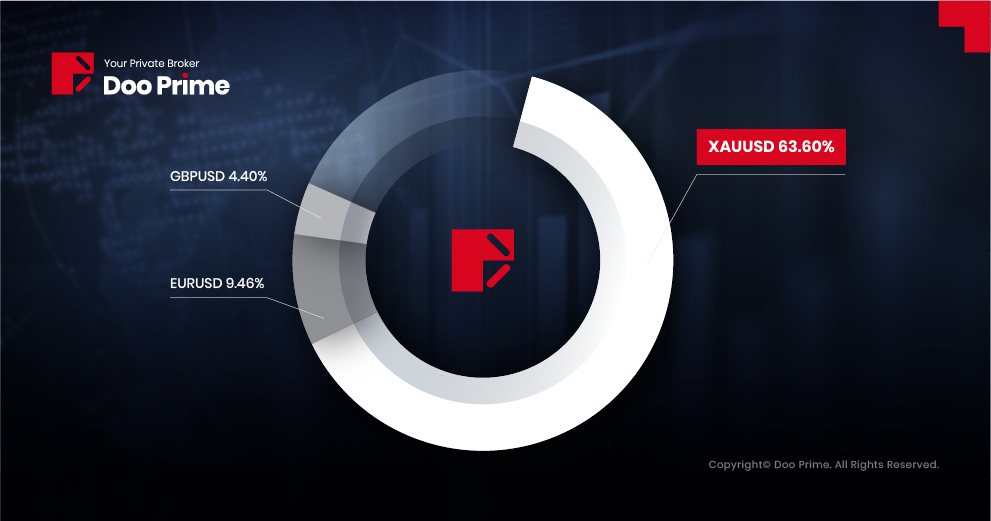 Meanwhile, the EUR/USD and GBP/USD represent 13.86% of the total volumes traded in November. Compared to October 2020. N225M posted the highest increase in monthly trading volumes with US$305.53 million or 1,175.1%.
We have shown continued strength in trading volumes despite the volatility in market conditions.
Year-to-date, October was the highest traded month with a total of US$54.39 billion worth of transactions recorded.
Doo Prime will continue to establish a global brokerage system and leading the way to the new era of fintech-driven globalization. While 2020 has certainly been a year where the world has faced unprecedented challenges following the global pandemic, this has only spurred on Doo Prime to meet those challenges for itself and its customers.
Doo Prime consolidates different trading assets including Forex, Precious Metal, Energy, Indices, Securities, and Futures into one account so one-stop worldwide investment is easily accessible.
As a leading broker, Doo Prime has the responsibility and commitment to establishing an online trading platform that empowers clients to stay one step ahead.
| About Doo Prime   
Your Private Broker
Forex | Precious Metal | Energy | Spot Index | Securities | Futures
Doo Prime is an international pre-eminent online broker under the Doo Group with operation centers in Hong Kong, Dallas, Singapore, Kuala Lumpur, and other regions. Our main ethos is to provide professional investors with global financial instruments (CFDs) on our trading platform.
Doo Prime holds the financial regulatory licenses in Mauritius and Vanuatu, which has granted us the opportunity to deliver the finest trading experience to more than 15,780 professional clients, alongside with managing a massive trading volume of dozens of billions of dollars monthly.
By the virtue of robust technological innovation put forward by the group, Doo Prime has achieved seamless connection with the global trading market, providing thousands of CFD products on multiple trading terminals such as MT4, MT5, TradingView, InTrade, and more, covering Forex, Precious Metal, Energy, Indices, Securities and Futures, allowing clients to invest globally with one click.
With a solid vigorous group background, competitive trading cost, convenient deposit and withdrawal methods, plus 24/7 multilingual customer service, Doo Prime is committed to become your private veteran broker.
For more information, please contact us at:
Phone:
Europe: +44 11 3733 5199
Asia: +852 3704 4241
Asia – China: +86 400 8427 539
Email: [email protected]