In this article, we will look at PAMM & MAM services offered by Doo Prime. Well, each and every one of us wants to earn more money for a different reason, and most of us know, if we're going to become financially free, investments, especially online investments would be one of the quickest ways to achieve financial freedom.
In case if you missed it, here it is to recap, forex trading is one of the most popular trading instruments with daily volume of more than $5 trillion, and it is the largest financial market in the world, even larger than the stock market.
We may know more and have started to trade in the forex market, but the problem is we don't have the time or even don't know how to start and this is where the PAMM / MAM system comes in.
Trade Forex with Doo Prime's PAMM system
PAMM/MAM stands for the Percentage Allocation Management Module (PAMM) and Multi-Account Manager (MAM), which is referring to the multi-function management system.
In simple words, PAMM/MAM is a form of pooled money for forex trading, managed by veteran traders. It is just like how we invest in unit trust funds, professional and qualified fund managers will handle the pool of unit trust funds.
Doo Prime's PAMM/MAM services is a tailor-made backend system for the brokers, and it supports one-to-many or many-to-one account management.
Under the umbrella of Doo Holdings Group, Doo Prime is an innovative online trading platform that is fully supported by it's sister companies, namely, Doo Tech and Doo Clearing, which allowed it's customers to invest globally through one single online trading account.
Doo Prime offers various trading instruments that range from Forex, Stocks, Indices, Futures, Energies, and Precious Metals.
Given that one of the critical strengths of Doo Prime is its strong technological advantages, all the orders in the online trading platform will be processed within 30 milliseconds speed, which will make Doo Prime as one of the most efficient online brokerage platforms.
The speed of execution of order has enabled Doo Prime's customers to react to market events faster than the other industry players, which in turn leads to a rise in the customers' surplus.
The robust back-end technological supports of Doo Prime are all developed by Doo Tech, a software technology provider that is serving the financial industry.
With rich industry experience and professional technical team, Doo Tech has developed its own efficient, high-quality, stable, and professional CRM system and social trading system, and copy-trading system.
PAMM / MAM services provided by Doo Prime
PAMM/MAM system of Doo Prime provides funds and order allocation tools for professional traders and fund managers to manage hundreds of trading sub-accounts under a single account.
From the investors' perspective, they can take advantage of the PAMM/MAM fund manager's wisdom and rich trading experience by allocating their money in the desired proportion to the qualified traders of their choice.
The performance (profits and losses) of a PAMM/MAM account manager will then be distributed among the managed accounts and then all the orders were also given and arranged as per net value proportions.
How is Doo Prime's PAMM/MAM system's work?
To demonstrate the PAMM/MAM service of Doo Prime, I will use an example to explain further. Let's look at the example below:
Let's assume that there are three investors called A, B, and C. They are all interested in Forex trading, but they either don't have the time nor the knowledge to trade Forex.
However, three of them signed up their trading accounts with Doo Prime, and all set their trading accounts as "Follower."
After that, there is a professional Forex trader, let's call him as M1, who has also signed up with Doo Prime as an account manager for managing other investors' money on Doo Prime's online trading platform, and M1 set his trading account as "Trader."
For instance, after all the careful analysis and considerations, Investor A, B, and C all have chosen M1 as their trader. In other words, their accounts (sub-accounts) will then all links to M1 (master account).
Above all, the three investors agreed to take the risk for the Forex trades by giving their capital to their chosen trader, who will then use the pooled money to trade Forex as per his trading styles and strategies.
The trader will explain and state clearly his charges as his take for offering the service, his investment portfolio, leverage ratio, as well as the allocation of the profit between the master account and all sub-accounts.
Profit calculated based on investment capital percentage ratio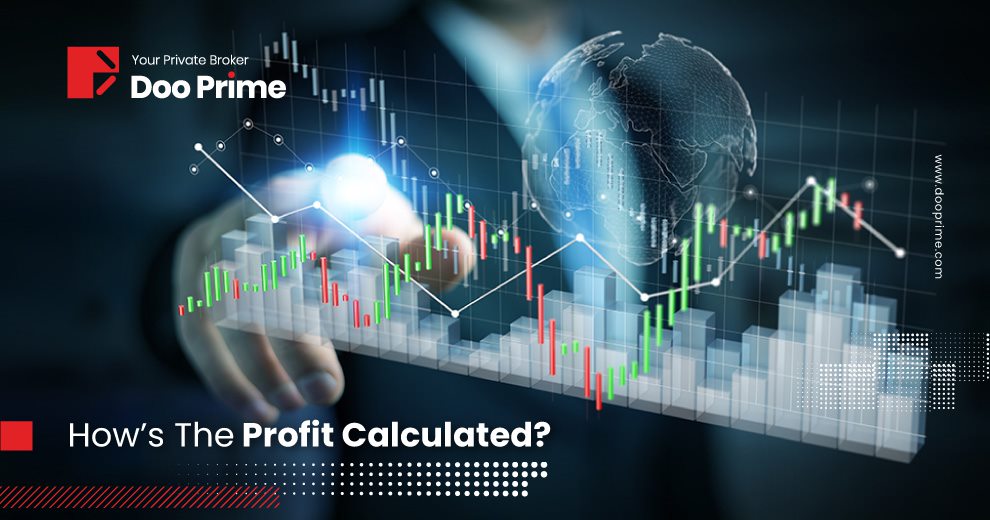 All three sub-accounts under the master account will follow the trade based on their investment capital ratio and the ratio has been decided during the time they subscribed to the services provided by the traders they have chosen.
The trader will only receive rewards after the copied trade closed, or any of the followers want to stop following the trade. The percentage of the profit is agreeable upfront by the followers.
Example:
All three investors below have chosen to follow M1, and they have decided to invest $1000, $1000, and $2000, respectively. As agreeable, let's assume that M1 charges 20% for the profit.
Investor A   
Investment capital: $1000 (investment percentage ratio is 25%)
Investor B  
Investment capital: $1000 (investment percentage ratio is 25%)
Investor C  
Investment capital: $4000 (investment percentage ratio is 50%)
Let's say, the master account has decided to close the open trade now, and he managed to generate a total of $10,000 profit. The fee which is his charge that was agreeable upfront is 20%. So, he will get $2,000 as his reward by providing the service.
The balance $9,000 will then be distributed in between the three sub-accounts according to their investment percentage ratio as per below:
Investor A  
Profit: $9,000 x 25% = $2250
+
Investment Capital: $1,000
Investor A will receive a total of $3,250 credited back to his/her account.
Investor B  
Profit: $9,000 x 25% = $2250
+
Capital: $1,000
Investor B will receive a total of $3,250, credited back to his/her account.
Investor C  
Profit: $9,000 x 50% = $4,500
+
Capital: 2,000
Investor C will receive a total of $6,500, credited back to his/her account.
Other key features with Doo Prime's PAMM/MAM system
Under the Doo Prime's PAMM/MAM system, it breaks the information barrier between investors that are located under different brokers, supports all brokers, realizes cloud cross-broker shouting and ordering.
On the other hand, it integrates system management, documentary, MAM Multi-functional, able to meet the management needs of different brokers.
Doo Prime's PAMM/MAM systems also support multiple orders execution methods such as pending orders, stop loss, take profit, and partial closing.
Doo Prime's online trading platform also integrates with Straight Through Processing (STP) bridging technology and all the orders connected to the Electronic Communication Network (ECN) market,
Under the ECN, it enables the traders to trade the markets in real-time by sending orders directly to the market without going through a dealing desk.
Doo Prime's platform for all kinds of investor
The master account in the PAMM/MAM system supports the Expert Advisor (EA) which happens to be a program capable of performing in the terminal, any action following the instructions of a trader without his direct involvement.
Doo Prime is a trading platform that enables one to cater to all the needs ranging from Introducing Brokers (IBs), experienced traders whom are earning a living by helping others to trade, or only a follower who doesn't know how to trade in Forex or CFDs but don't want to miss the opportunity.
Besides, Doo Prime has provided excellent partner support programs for everyone and that includes a private custom cooperation program, online and offline personalized service system, multilingual exclusive customer service, systematic professional training, and exclusive city partner incentive program among others.
If you want to know more about the Doo Prime Excellent Partner Support Program, please feel free to contact your dedicated account manager or our customer service team. To sign up for an account with Doo Prime, please click here.
Please follow the Doo Prime FB page (@DooPrime), to keep track of all the updated information.