Forex  
The Foreign Exchange (FX) market is the largest, most liquid market in the world – with around US $5.3 billion traded daily. Day trading is quite common among currency traders but most investors depend on setting up trading accounts and executing their trades via Forex brokers.
There are hundreds of Forex brokers and new ones are constantly opening their doors to the public. This makes it difficult for traders to choose the best brokerage and leaves them at the mercy of the broker when it comes to honesty and transparency. Despite its huge size, regulation in the Forex market is scarce and there is no single global body to police it 24/7.
There are no accurate statistics, but the number of Forex and binary options brokers that work under a regulatory authority is minimal (5 percent is usually cited) and that leaves many firms able to take advantage of their clients and to engage in abusive behaviour without any consequences.
Readers can read on more about Forex here. 
The Forex Regulation  
The role of forex regulation is to guarantee fair, ethical business behaviour. According to the current regulatory contracts, forex brokers, signal sellers, and investment banks are expected to operate in strict obedience of the standards and regulations provided by the regulators or their businesses will be deemed illegal. These bodies should be registered and licensed in the country of operation to ensure quality control measures are met. The regulated brokerage houses are open to periodic evaluations, reviews, and audits which ensure we maintain all the industry standards.
The foreign exchange industry is a multi-billion-dollar industry, one which sees currencies change hands every second of every day. Given the involvement of currencies from all four corners of the globe, governments have attempted to implement rules and legislation to regulate each forex trading platform that offers retail trading via desktop, smartphone or tablet devices. Subsequently, there are many international bodies that attempt to ensure forex brokers adhere to recognized industry protocol and provide a legitimate, transparent place for retail traders to invest in the forex markets.
Financial services regulation in Europe is carried out at the national level by domestic regulatory agencies such as the Financial Conduct Authority (FCA) based in the UK, the Mauritius Financial Service Commission (FSC) based in Mauritius, amongst many others. Although each country has its own regulator to oversee their domestic markets, there are also existing intra-national regulatory agencies that provide oversight on a regional level.
With the exception of currency futures and options traded on exchanges, foreign exchange trading generally takes place in a remarkably decentralized manner. Essentially, the forex market has no formal exchange or location, despite being the largest capital market in the world. In fact, the majority of forex trading occurs on a huge global electronic communication network or ECN where banks and other major participants trade forex 24 hours a day, five days a week. Despite the enormity of the volume traded on the forex market, it remains one of the last largely unregulated financial markets, with no international organization or agency overseeing Interbank trading activity which is ongoing and global in its scope.
The global supervisory bodies regulate forex by setting standards which all brokers under their jurisdiction must comply with. These standards include being registered and licensed with the regulatory body, undergoing regular audits, communicating certain changes of service to their clients, and more. This helps ensure that currency trading is ethical and fair for all involved. Every country has its regulatory authority that lays down the framework of rules that are to be complied with on the forex trading market. Under the regulatory guidelines, all brokers, investment banks, and hedge funds must strictly follow the prescribed rules, otherwise, their operation in the particular country is deemed illegal.
Who Regulates the Forex Market? 
Financial Conduct Authority (FCA) 
The Forex market is regulated by the Financial Conduct Authority (FCA). They are a consumer Watchdog agency and regulatory body. The FCA is funded by the various financial services companies and forex brokers who make use of the markets. They enjoy a good reputation around the world, consequently, they are able to regulate forex brokers operating in the UK. The FCA also works alongside the Bank of England and the Prudential regulatory authority in its work determining appropriate regulations.
Vanuatu Financial Services Commission (VFSC) 

In short, the main function of the VFSC is to operate an effective and efficient Registry. It has been tasked to regulate and supervise the non-deposit taking financial services industry of Vanuatu. This function would include promoting the industry overseas and protecting its reputation from undesirable business persons.
Mauritius Financial Service Commission (FSC)  

The FSC regulates the development of financial institutions and capital markets in Mauritius by ensuring fairness, efficiency, and transparency of the financial industry. FSC's regulation entails in providing protection to members of Doo Prime's clients investing in non-banking financial products as well as ensuring the soundness and stability of the financial system in Mauritius.
Doo's Regulators  

Other subsidiaries of Doo Holding Group Limited are regulated by the regulatory authorities in their respective operation base as well. Doo Prime Vanuatu Limited, Vanuatu is regulated by the Vanuatu Financial Service Commission (VFSC), while Doo Clearing Limited, UK is regulated by the UK Financial Conduct Authority (FCA).
Doo Prime is able to obtain the license of the Securities Dealer by the requirement of the Dealers in Securities (Licensing) Act [Cap 70 of the laws of Vanuatu] (previously called Prevention of Fraud (Investment) Act) which allows individuals and companies to apply for such license.
Moving forward, with a Principal's License, Doo Prime as a holder has the right to operate our business of "dealing in securities" which refers to making, offering, inducing or attempting to induce any person into any agreement with a view to acquiring, disposing of, subscribing for, underwriting securities, lending, depositing money to or with any industrial, provident society and building society.
The agreement may also include any agreement the purpose or pretended purpose of which is to secure a profit to any of the parties from the yield of securities or by reference to fluctuations in the value of securities, and "deal in securities" shall be construed accordingly.
As a result, foreign exchange transactions that are intended to make a profit for the client (as opposed to simple money exchange) fall within the definition of "dealing in securities" and the provided licenses will assist Doo Prime to carry out such business for the Securities License is required.
Finding a Regulated Broker 
Whether you are a citizen, or you are just passing through, whenever you invest in the UK you should do so through a regulated broker. Look for brokers carrying the FCA seal of approval, indicating that they can be trusted to handle your money in a proper and legal manner. Operating without a licence is, in most cases, illegal, and this is one of the most important reasons for regulating the Forex market.
As well as ensuring that the broker is regulated, you should also have a look at some online reviews.
Reading online reviews will give you a good idea of how these brokers perform in the real world. They will also allow you to glean insights and tips from other brokers who have first-hand experience with using them. If you're looking for some high-quality reviews in reference to Doo Prime, you can refer to these Vietnamese sites; TraderViet, VnRebates, TigViet, alongside with WikiFx.

On the side note, other than looking into reviews, readers should also take consideration into looking at the Broker's achievements. For instance, Doo Prime was awarded the "Best Forex Liquidity Provider" by AtoZ Markets, which recognises the standard of service at which we deliver our products and services to our clients.

How Does the FCA Help Reduce Market Risk? 
As a watchdog, the purpose of it is to protect investors and their interests. In acting in the interest of the consumers, the FCA ensures that there are limits on the amount that they can lose. Additionally, they deter, prevent, and punish the manipulation of, and malpractice within, the forex market. Whenever the FCA becomes aware of fraud or abuse, it will investigate on behalf of consumers.
There are a number of actions that the Federal Communications Commission (FCC) can take against companies who flout the rules, and they are not afraid to do so in the face of complaints and evidence.
The global supervisory bodies regulate forex by setting standards which all brokers under their jurisdiction must comply with. These standards include being registered and licensed with the regulatory body, undergoing regular audits, communicating certain changes of services to their clients, and more. This helps ensure that currency trading is ethical and fair for all involved.
Doo Prime is proud to be financially transparent and secure and adheres to the standards of its regulatory bodies. We are regulated in multiple jurisdictions worldwide, supporting over 15,780 loyal clients alongside over 50 institutional clients globally. Our parent company, Doo Holding, is a financial technology centred international group for comprehensive financial services throughout the years of development.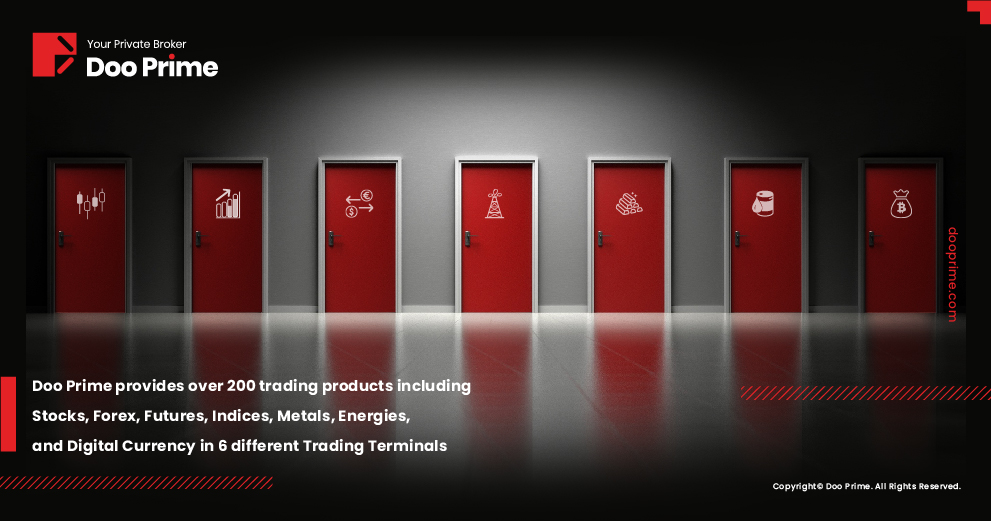 With our strong technological strength, we managed to penetrate smoothly into the global financial markets, providing Futures products including the S & P 500 Index, Nasdaq Index, FTSE A50, Brent Crude Oil, as well as Stocks, Currencies, Metals,, and CFDs (which is about 300+ trading products), allowing customers to invest globally through one single online trading account.
We are dedicated to provide superior clients services, stable trading conditions, competitive trading cost, ms-level trading execution, diversified trading products, secure and reliable capital guarantee and top-class international supervision.
Thanks to abundant industrial resources, reliable technical services and professional service groups, Doo Prime is rapidly developing into a leading international broker.