Trading Central is a fintech company that provides transaction analysis related to derivatives services and it has cooperated with many of our peers alongside some large fintech and online trading platforms.
Trading Central's main ethos will support Doo Prime's brokerage business by facilitating the long-lasting success of Doo Prime's investing customers.
To achieve that, Trading Central will strive to find and validate new opportunities for investors, time investor's trades, learn about financial markets, and manage investor's risk. Also, Trading Central's solution harness an award-winning fusion of automated AI analytics, impressive user interfaces, and registered investment adviser expertise.

What Are The Indicators Available on Trading Central for Doo Prime's Customers?
Indicators  
Indicators are statistics used to measure current conditions as well as to forecast financial or economic trends. Indicators can be broadly categorized into economic indicators and technical indicators.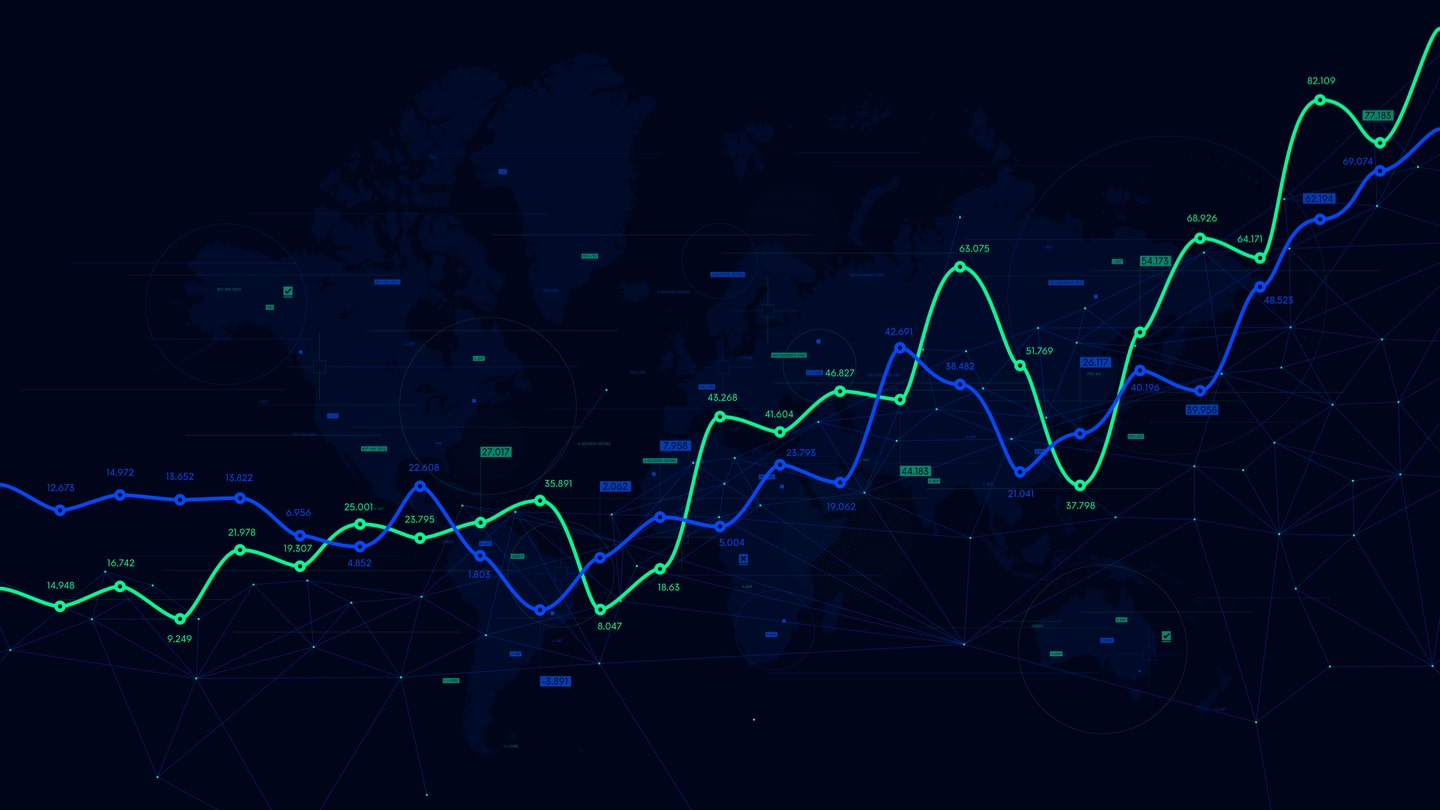 MT4 Indicator   
In addition to our Daily Market Report and Live Account, Doo Prime's clients have access to analysis linked directly to Doo Prime's MetaTrader 4 trading platform.
The MetaTrader 4 Indicator can be used on real-time charts to identify trading opportunities. This unique MetaTrader 4 plug-in is designed to allow Live Account clients to see strategies and indicators directly on live charts.
Trading Central Adaptive Indicators are known as the charting revolution. At Doo Prime, we support clients to make more educated trading decisions. Therefore, we offer different sets of Trading Central indicators to use on our clients' MT4 account.
Trading Centrals indicators are located along with the others in your MetaTrader 4 indicator list.
Simply drag an indicator onto the chart and get actionable insights immediately.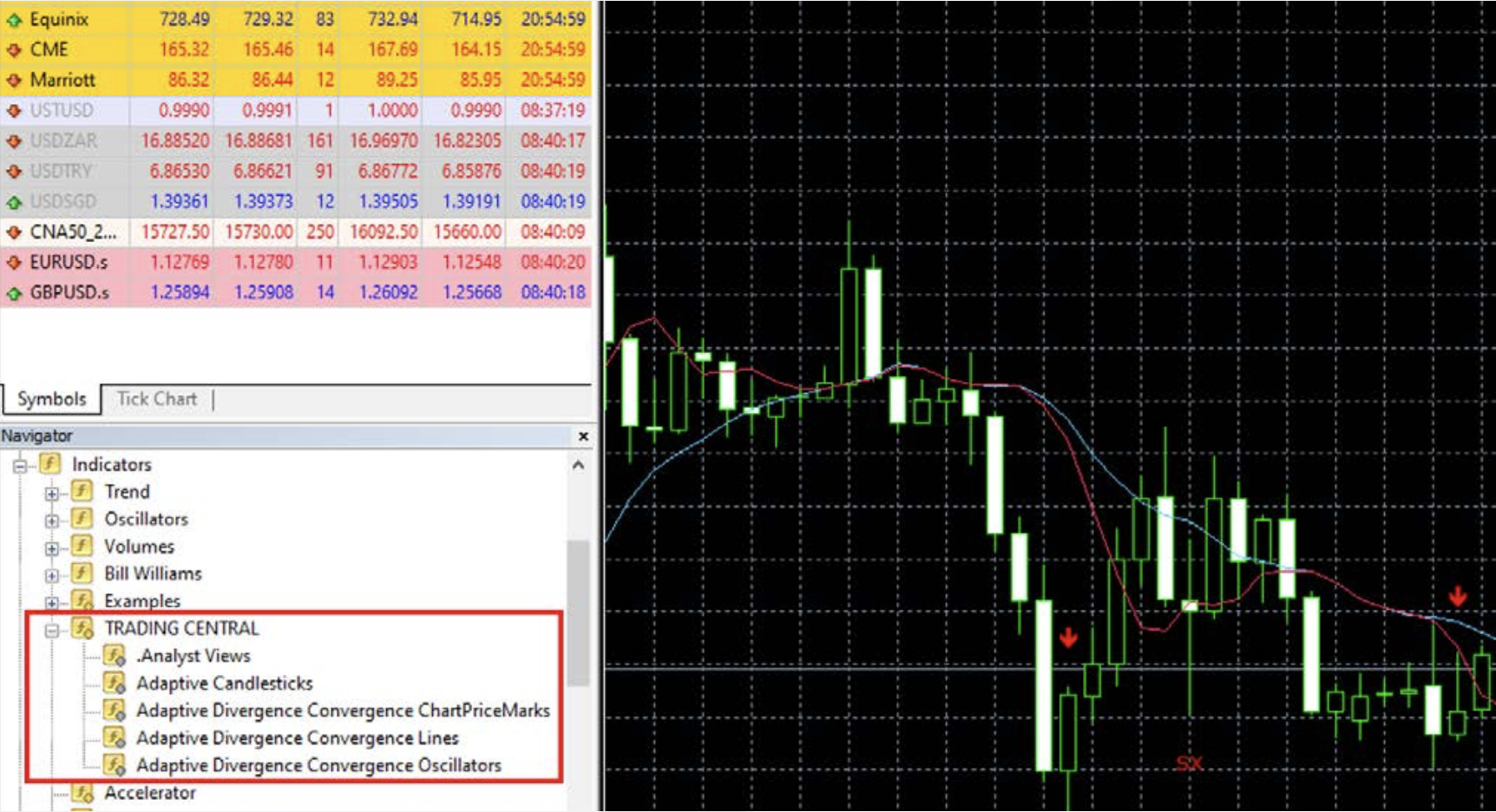 If you wish to add Trading Central's indicator to your MetaTrader4, you may log in to your CRM account. On the "Analysis" page, you may click on "Download Indicators" to download and add Trading Central's indicator to your MetaTRader4.

Types of Indicator available on Trading Central   
 The main indicators available on Trading Central for Doo Prime's customers include the Analyst Views, Adaptive Candlesticks, and Adaptive Divergence Convergence (ADC).
Analyst Views: Your trusted source for target levels.
Adaptive Candlesticks: Your view of bulls & bears.
Adaptive Divergence Convergence (ADC): If you like Moving Average Convergence Divergence (MACD), you'll love this indicator.
Analyst Views  
Trading Central's Analyst Views indicator is our clients' go-to source for direction and key levels.
It is the world's only financial market research solution offering the unique and invaluable combination of senior analyst expertise and automated algorithms. Trading Central's proprietary pattern recognition is constantly monitoring the market to offer Doo Prime's clients actionable trading plans. Alongside caters to always provide a directional perspective on every chart based on their award-winning technical analysis methodology.
Traders can get an instant viewpoint on Trading Central's preferred direction along with target levels. Discover our alternative scenario based on a pivot level where we would change our view and offer target levels in the opposite direction.
Key levels to craft your trade 
Trading Central aims to provide a strategize trading by offering analysis by the experts and use the output of their analysis to craft clients' trades. We support clients with actionable top-down research which clients can understand the technical scenario at a glance. All analyses are identified using the proprietary top-down global macro model created by Trading Central's award-winning research team. Partnered with our patented pattern recognition technology, Analyst Views is constantly scanning the market to provide full position management on over 8,000 instruments.
Incorporating engagement and empowering traits, the Analyst Views accommodate both clients who already have an investment idea or still looking for one. For clients looking for their next trade idea, Analyst View provides immediate positions at any time for the most liquid instruments globally. For those clients who already have an investment idea, Analyst Views is a repository of professional second opinions.
Through a balanced feature set of detailed, proactive analytics, educational guidance and customizable options, Technical Insight empowers investors of all skill levels to take control of their investments.
Key Features:
Clear Trend Lines:
Show your traders what they stand to gain and how to manage their risk with the clear price targets and pivot line.
Alternative Scenario:
The blue stop line marks when a trend has reversed, helping traders manage their risk on an investment.
 Simple Lookup:
For traders looking to monitor their existing positions or validate a new idea, Analyst View's easy search feature provides instant access to the most recent analyses!
Beautiful Charts:
With Trading Central's beautiful new, modern charts, your traders won't just enjoy the analysis, they'll love the experience!
As Analyst Views is found at the intersection of quantitative technology and market technician expertise, it enables today's investors to equip themselves with a timely professional opinion with an unparalleled breadth of coverage.
Ultimately, Doo Prime's and Trading Central's global team of expert market technicians are presented to validate all analytical output to ensure only the best analysis is published.
Adaptive Candlesticks   
Trading Central's candlestick charts render instant access to the candlestick patterns that illustrate important changes in supply and demand lines and struggles between buyers and sellers.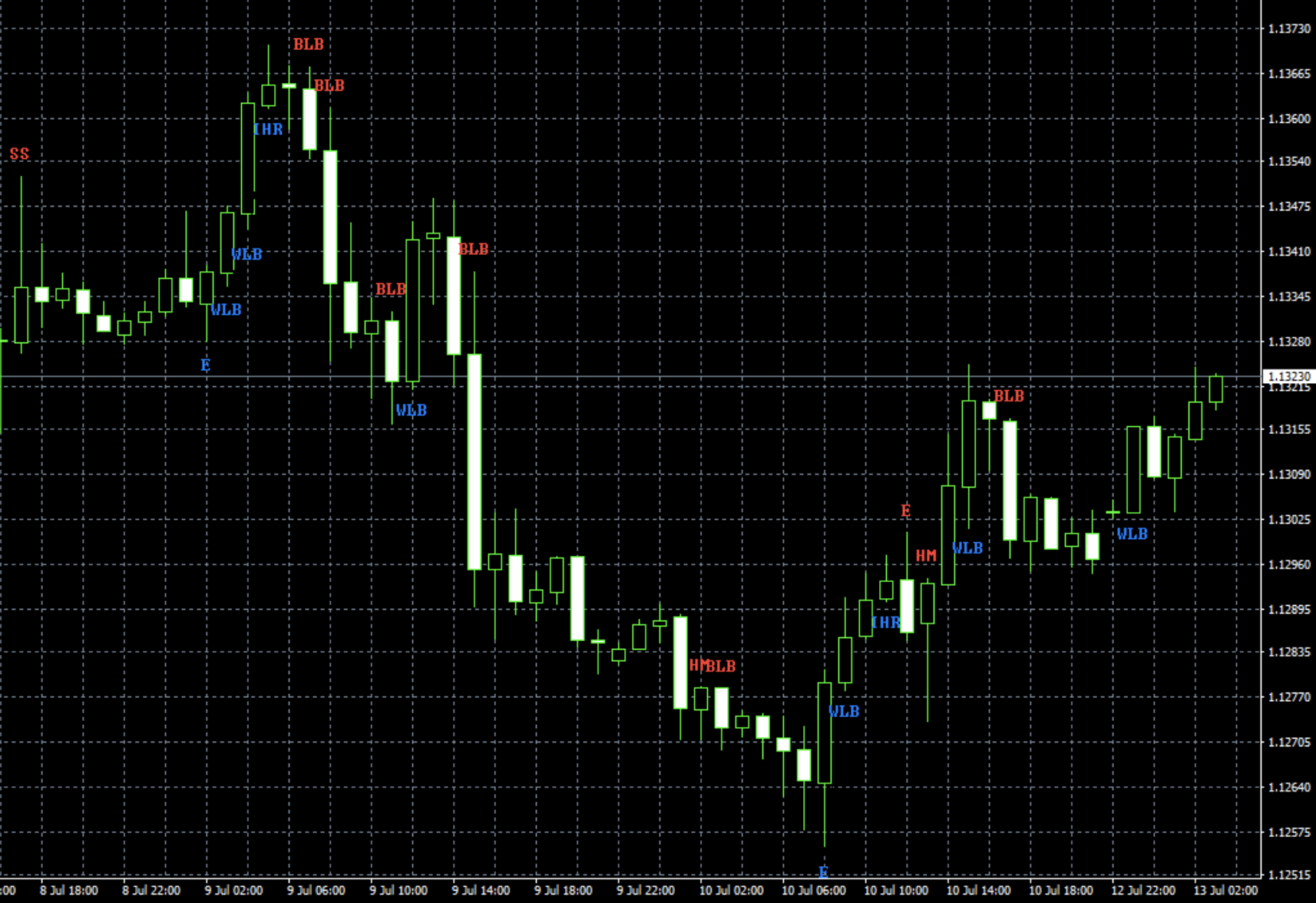 Expert filtering for what's important  
Candlestick charts highlight changes in the underlying supply/demand lines. The MT4 indicator scans for sixteen of clients' most time-trusted candlestick patterns, instantly on any chart. Moreover, we combine candlesticks with our unique quantitative and technical analysis expertise to focus in on only those patterns that are relevant for decision making based on the current context.
Trading Central Adaptive Candlesticks (TCAC) mark an MT4 chart with valid open-high-low-close prices with patterns that are perceived to be the most appropriate for decision making while removing patterns that are less relevant in the context of previous occurrences in the market and technical analysis. TCAC recognizes in real time-reversal and continuation candlesticks patterns that help improve trading skills and timing.
TCAC can be used to more effectively enter and exit the market while managing risk more appropriately. This approach can be used on any time frame and while TCAC does not provide price targets, it does provide useful timing signals and can be combined with its Analyst Opinion Indicator.
 Adaptive Divergence Convergence (ADC)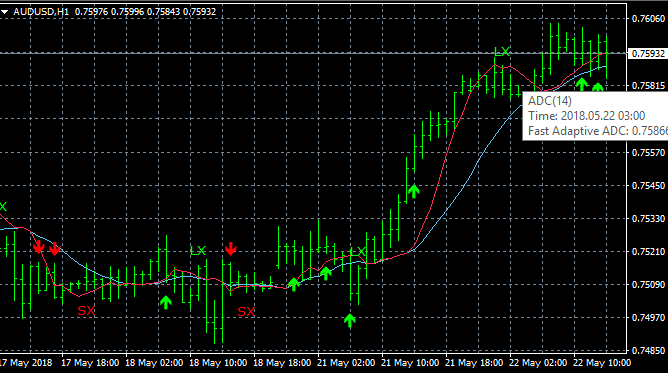 Adaptive Divergence Convergence is useful at shorter lengths than Moving Average Convergence Divergence (MACD), a trend-following momentum indicator that shows the relationship between two moving averages of a security's price.  ADC offers more timely signals, while also guarding against sideways movements by adapting and lengthening during such periods.
The labels help traders spot trading opportunities: ↑ (long), LX (long exit), ↓ (short), SX (short exit). The signals are based on the status of all ADC components including price lines, indicators and oscillators. While these components all derive from the same adaptive "windows" of market data, they do have some independence from each other so we can make decisions based on the weight of evidence.
Adaptive Divergence Convergence ChartPriceMarks  
We use a front-weighted moving average for the slow indicator. The fast indicators emulate variables lengths weighted moving average- shorter in trends, longer in sideways markets. These can be used as other moving averages to offer slow signals by confirming the trend: look for lines slopping up and the fast line above the slow line, or price crossing above these lines. These indicators are the basis for other ADC components.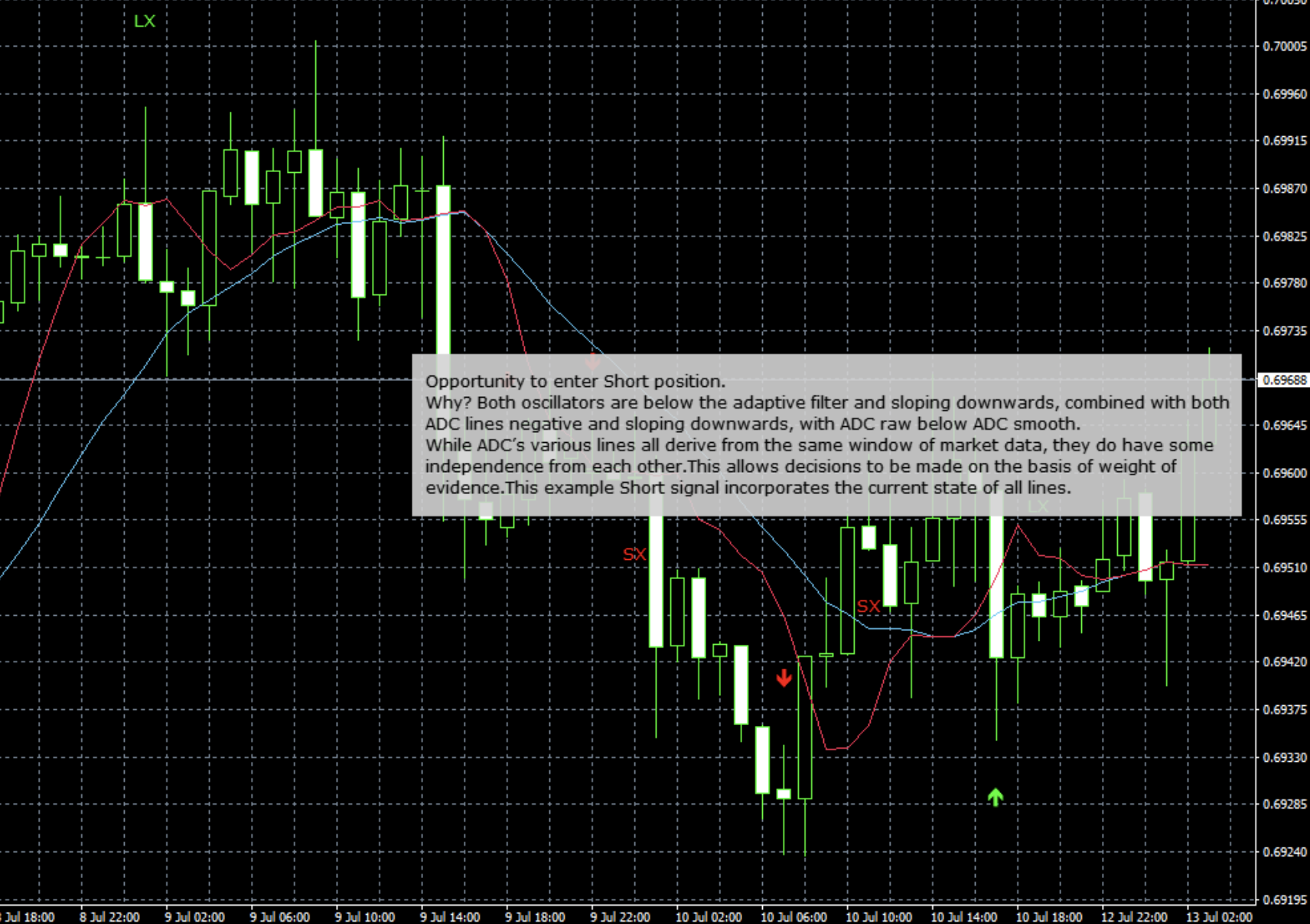 Adaptive Divergence Convergence Lines  
For fast signals, look for upward sloping lines and ADC raw above ADC smooth as trader's buying signal. For slow signals, look for both ADC raw and smooth to be above 0. Like the MACD, the raw signal line plots the difference between slow and fast indicators (divided by slow) and this is smoothed with exponential averaging, but in this case, we find the smoothing length automatically, typically around 4 unlike MACD's 9.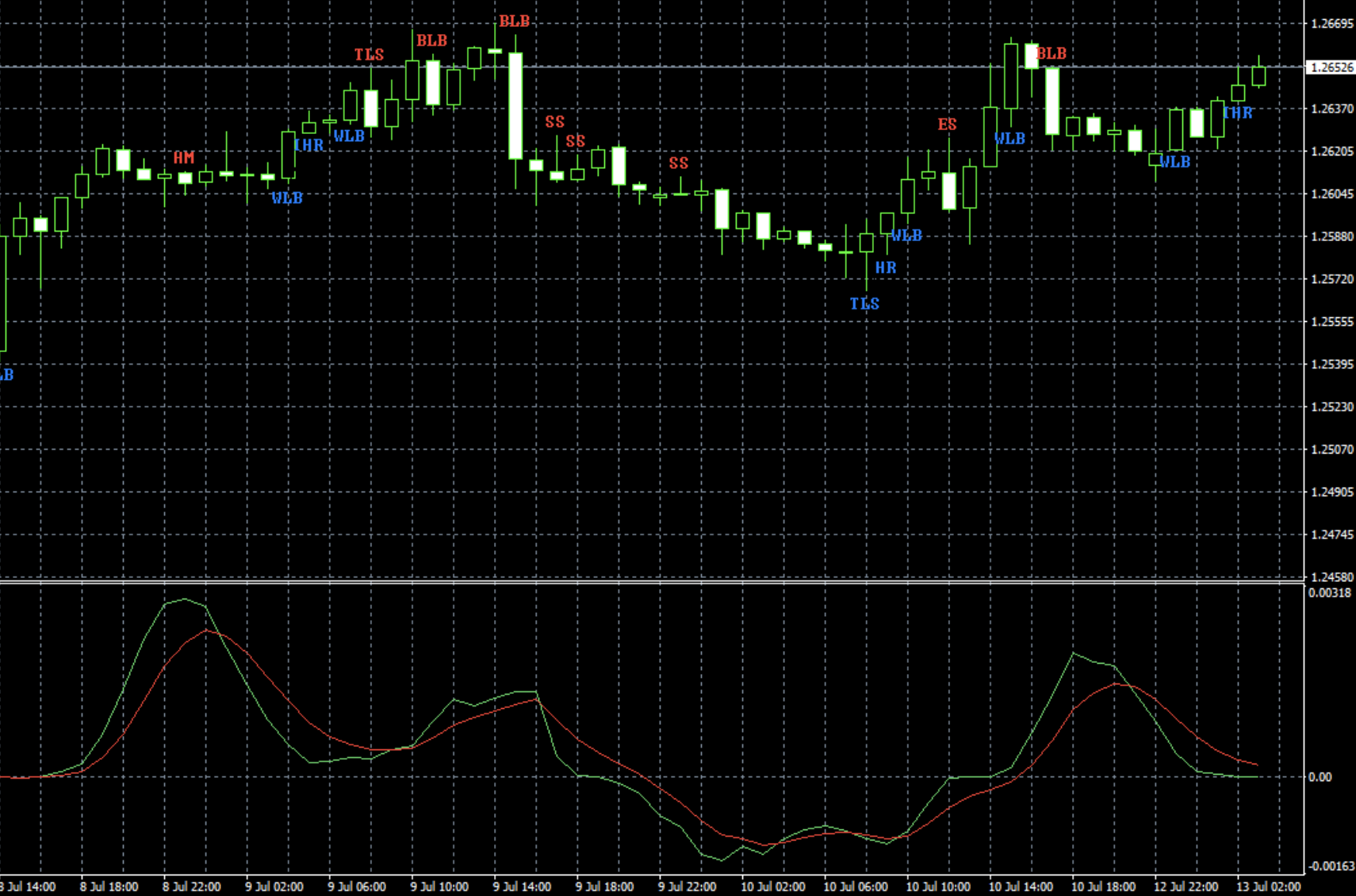 Adaptive Divergence Convergence Oscillator  
ADC has two compatible oscillators. For fast signals, look for the fast oscillator to be sloping up and above zero. For slow signals, look for the fast oscillator to be above the slow; or look for the slow oscillator to be sloping up, below the fast oscillator, and above the adaptive filter.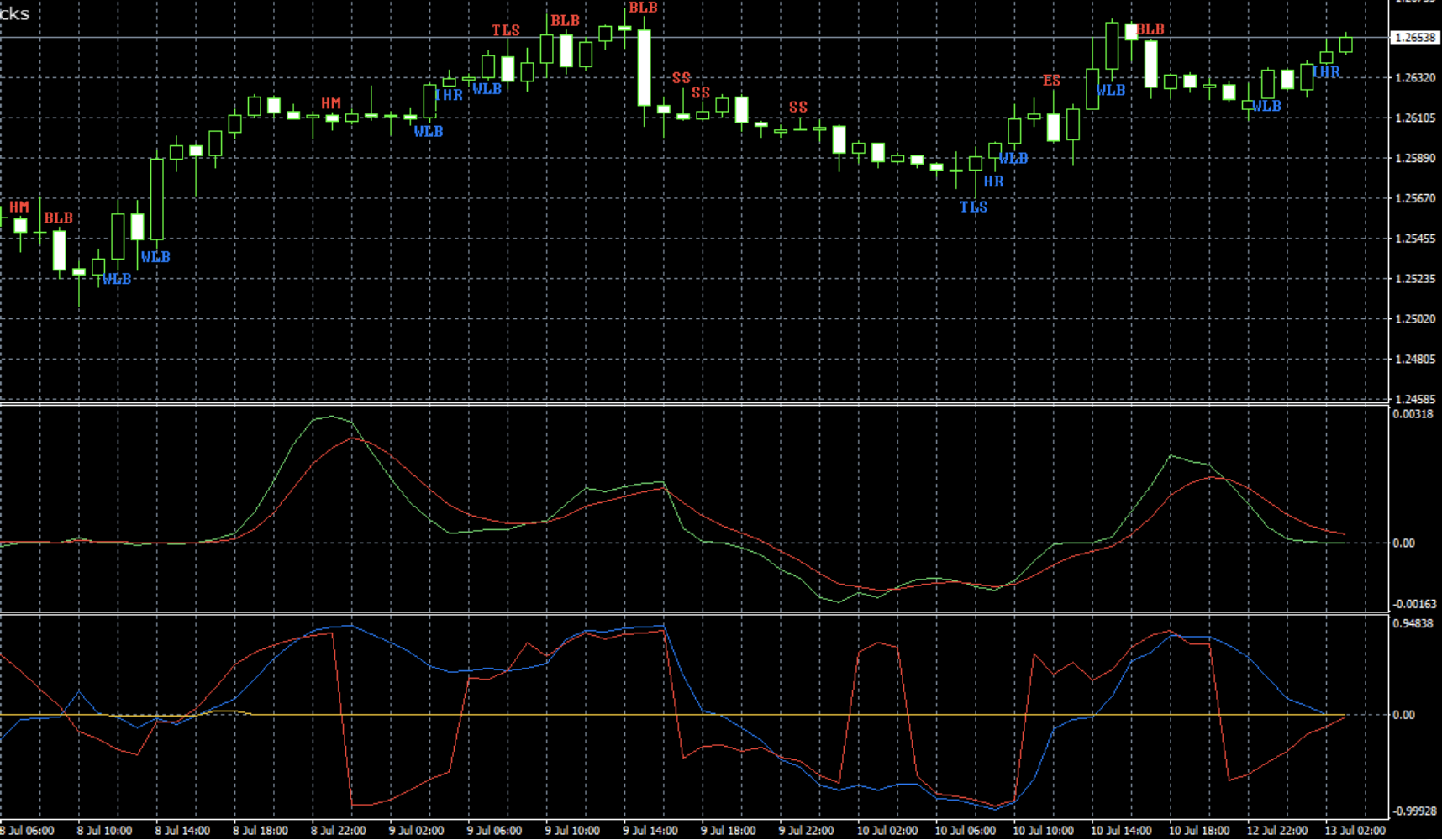 Despite providing the uppermost trading service and strategies together with Trading Central's MT4 indicators as a leading broker. Doo Prime alongside with Trading Central strongly believe in implementing the best trading environment and user interface for all our traders to ensure we meet the requirement of being a global investment trading platform.
Download & Install 
Download the MT4 plugin from your desktop and go through the easy installation process to get up and running immediately. This plugin is available to clients of Doo Prime.
To directly download the indicator from Doo Prime's CRM User Center, please click here (https://user.dooprime.com/).
All indicators can be downloaded for free and will be activated automatically for Live Account holders at Doo Prime.
Please contact us at [email protected] if you need any further assistance.