Many forex traders spend their time trying to find that perfect moment to enter the markets or a telltale sign that screams "buy" or "sell." And while the search is often fascinating, the result's always an equivalent. The reality is, there's no one way to trade the forex markets. With that, traders must learn that there are a variety of indicators that can help to determine the best time to buy or sell a forex cross rate.
While many investors and active traders use trading indicators to help identify high-probability trade entry and exit points. Hundreds of indicators are available on most trading platforms; therefore, it's more often to use them inefficiently. This article will lay out how you can utilize multiple indicators most effectively and take advantage of the MT4 Indicators that Trading Central offers to help you trade.
TRADING CENTRAL is a leading investment research provider aimed toward financial market professionals. They have been successfully supporting investment decisions through innovation since 1999. Their extensive portfolio of market solutions combines analyst research and pattern recognition with 24hours global multi-asset coverage, collectively providing technical and fundamental analysis on 75,000+ instruments every day to supply timely and actionable insights.
Trading Central's MT4 Indicator     
The MetaTrader 4 (MT4) Indicator can be used on real-time charts to identify trading opportunities. This unique MT4 plug-in is designed to allow Live Account clients to see strategies and indicators directly on live charts.
Trading Central's Indicator is a multilingual and customizable plugin which superimposes TRADING CENTRAL's technical analysis strategies, forecast, commentary and key levels (support/resistance/ targets/stop pivots) onto MT4 Live Charts on most tradable instruments.
The following are the main Trading Central MT4 Indicators to help traders trade efficiently.
Analyst Views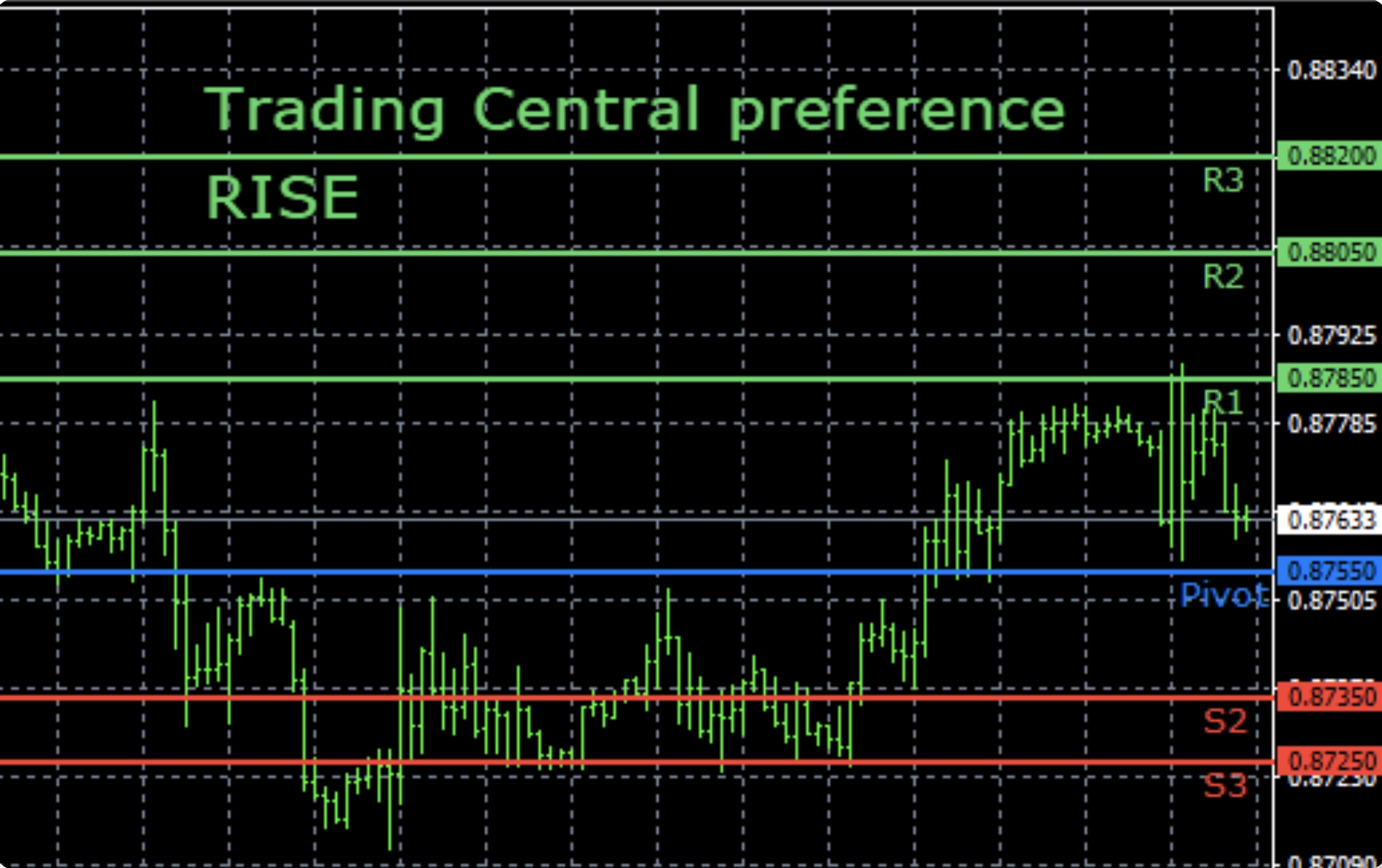 Analyst View can provide you with trend directions and important technical points. Leave the analysis to the experts, and fully utilize the output of Trading Central's analysis to craft your trades. Get an instant viewpoint on Trading Central preferred direction along with target levels. Discover Trading Central alternative scenario based on a pivot level where they would change their view and offer target levels in the opposite direction.
Adaptive Candlesticks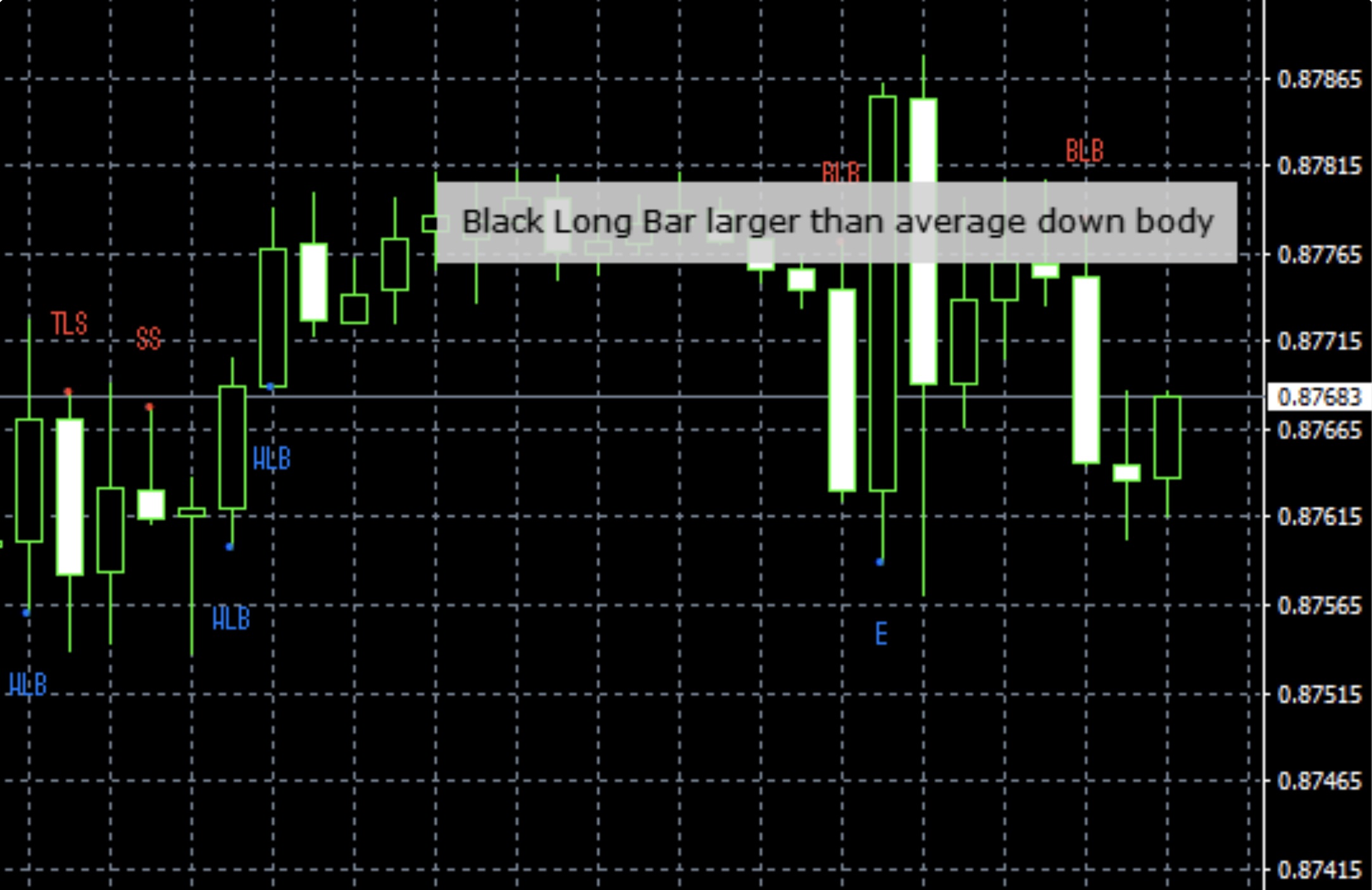 The Japanese candle charts that traders love, you can get timely candle technical graphics to tell you important information about changes in supply and demand and the game between buyers and sellers. Trading Central MT4 indicator scans for sixteen of our favourite time-trusted candlestick patterns, instantly on any chart. Trading Central combines candlesticks with their unique quantitative and technical analysis expertise to focus only on those patterns that are relevant for decision making.
Adaptive Divergence Convergence ChartPriceMarks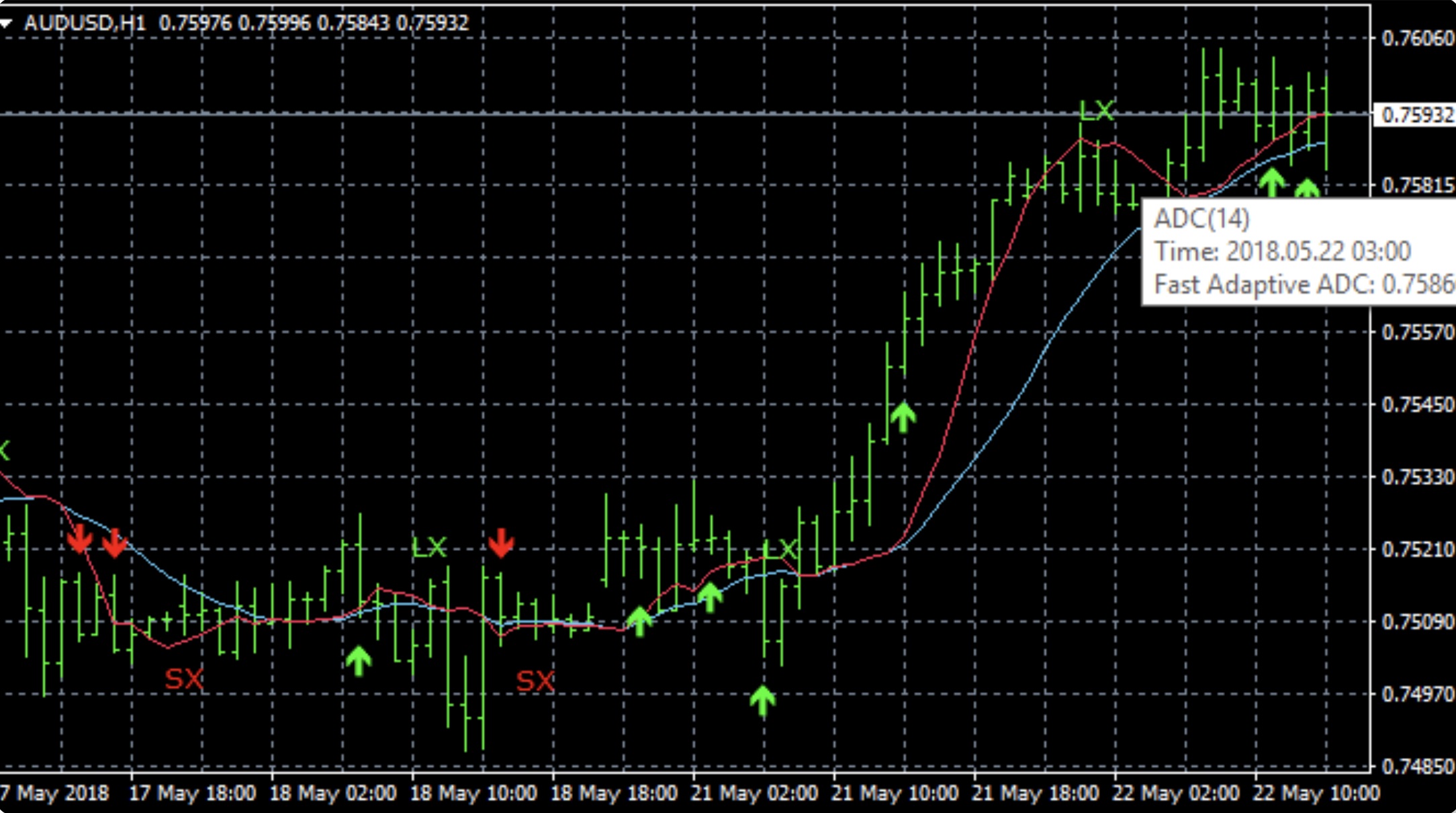 Trading Central uses a front-weighted moving average for the slow indicator. The fast indicator emulates variable-length weighted moving average — shorter in trends, longer in sideways markets. These can be used as other moving averages to offer slow signals by confirming the trend: look for lines sloping up and the fast line above the slow line; or price crossing above these lines. These indicators are the basis for other ADC components.
Adaptive Divergence Convergence Lines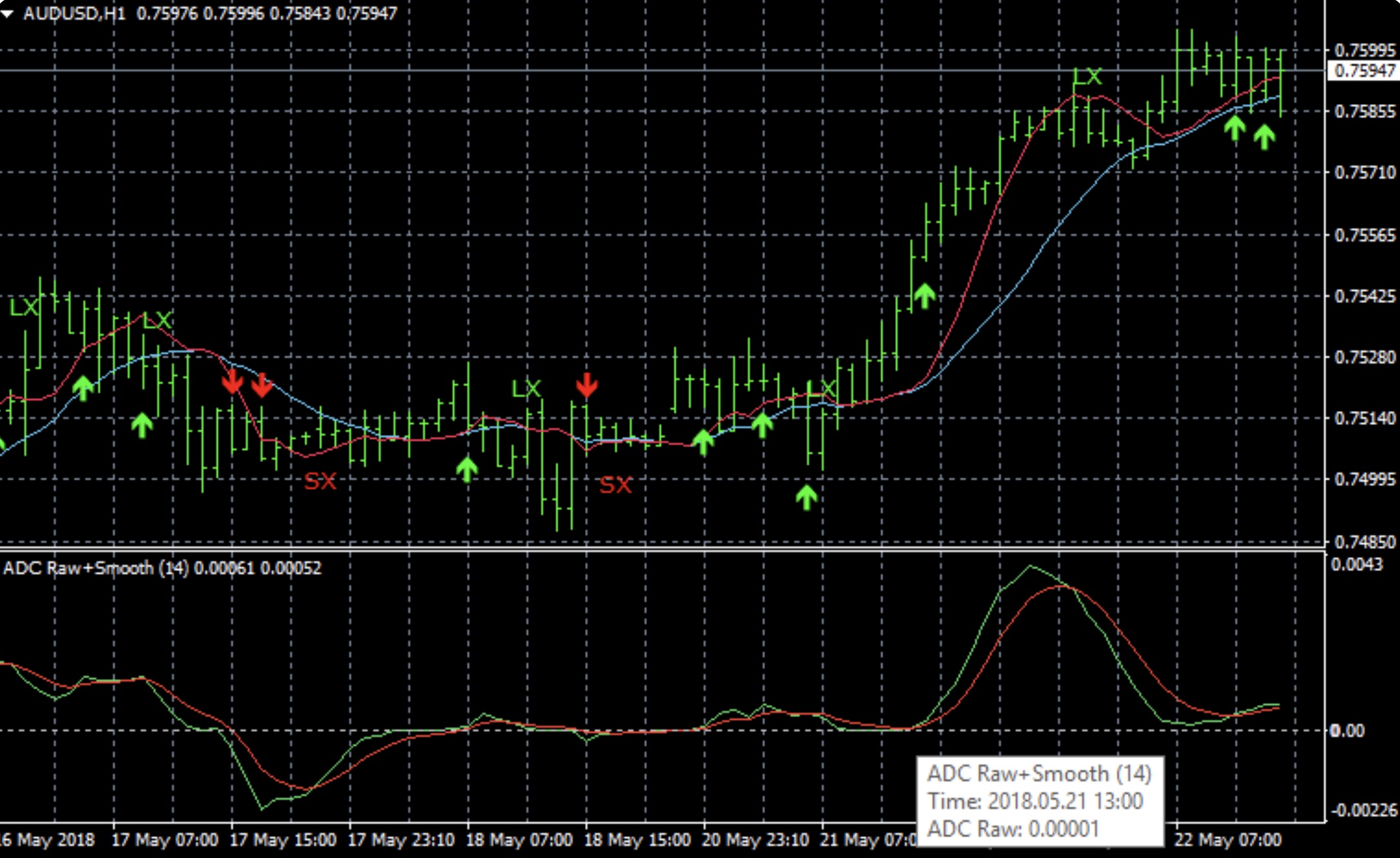 For fast signals, search for upward sloping lines and ADC raw above ADC smooth as your buying signal. For slow signals, search for both ADC raw and smooth to be above 0. just like the MACD, the raw signal line plots the difference between slow and fast indicators (divided by slow) and this is often smoothed with exponential averaging, but during this case, we discover the smoothing length automatically, typically around 4 unlike MACD's 9.
Adaptive Divergence Convergence Oscillators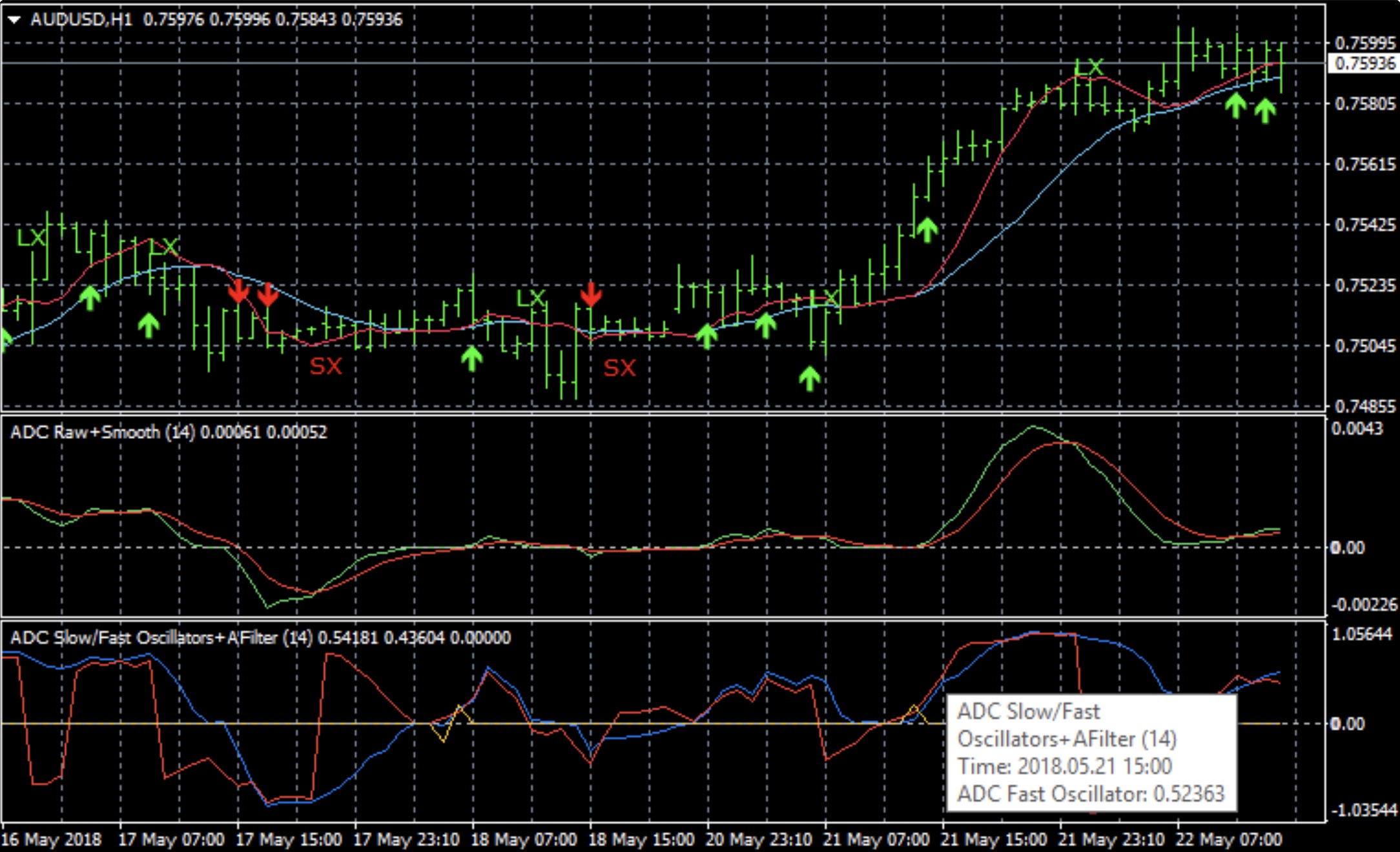 ADC has two compatible oscillators. For fast signals, look for the fast oscillator to be sloping up and above zero. For slow signals, look for the fast oscillator to be above the slow; or look for the slow oscillator to be sloping up, below the fast oscillator, and above the adaptive filter.
Moreover, Trading Central has been innovating and constantly striving to offer the best version of indicators to provide the best user experience as well as focused analytics. With that, Doo Prime alongside with Trading Central hopes to bring our clients and traders the finest and most efficient indicators to ensure the analysis are always legible and accessible while also delivering condensed research to three analytics which best represents the market.
Download & Install 
All indicators can be downloaded for free and will be activated automatically for Live Account holders at Doo Prime.
Trading Central's indicators are located along with the others in your MT4 indicator list.
All of Trading Central's products mentioned above can be access directly for Doo Prime's clients through the Doo Prime CRM system under the "Analysis" section under "Trading Central" category.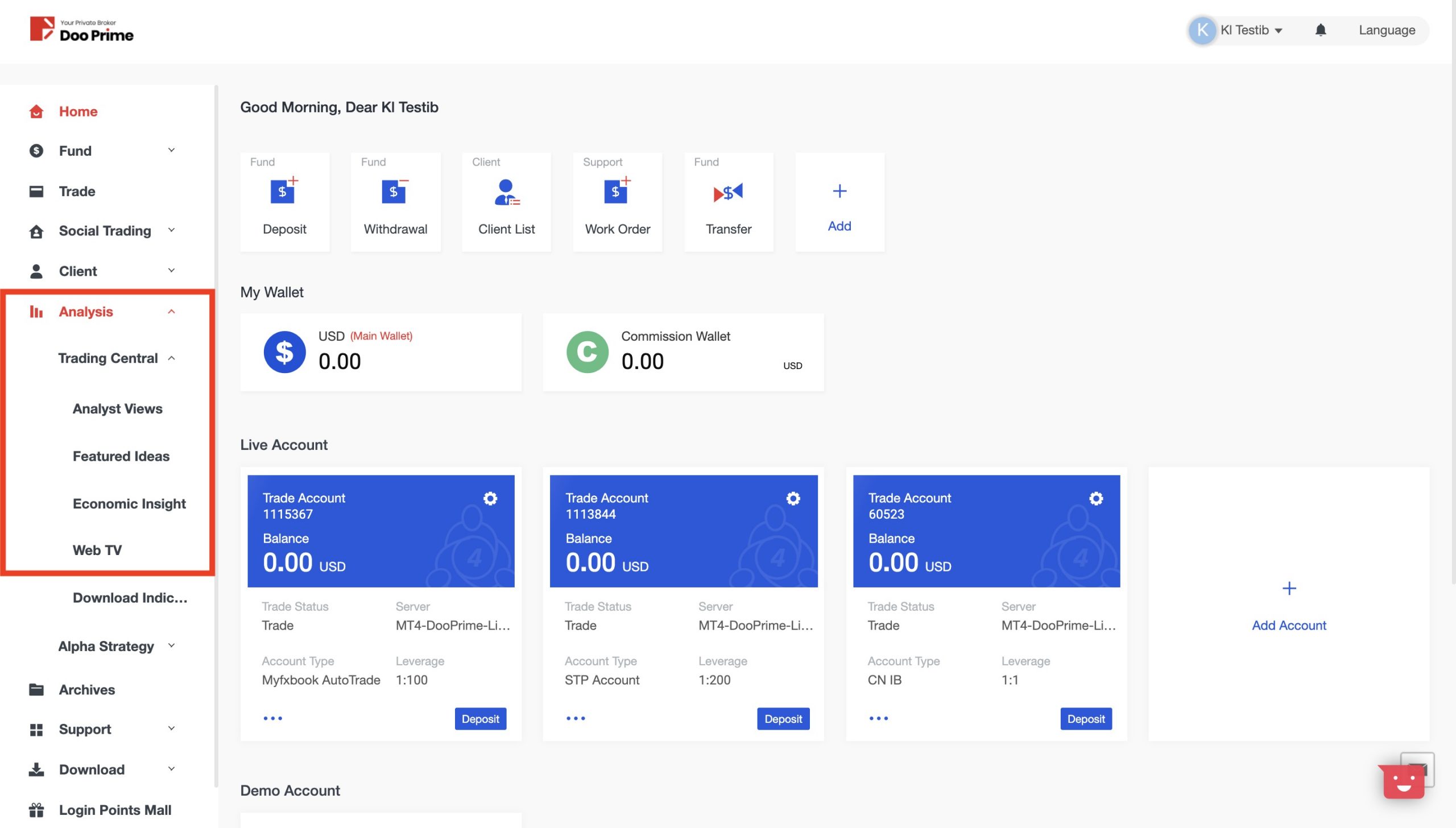 To directly download the indicator from Doo Prime's CRM User Center, please click here.
Find out more about Trading Central's Indicators here.  
Please do not hesitate to contact us at [email protected] if you need any further assistance.
Disclaimer  
Trading Central is a respected third-party research provider and the information provided should not be considered as trading advice. Doo Prime provides Trading Central research to support clients in their trades and give them trading ideas, which should be independently evaluated. Doo Prime will not be held liable for any information provided by Trading Central.