Introduction to Doo Prime  
Doo Prime is a rising innovative online brokerage company under Doo Holding Group with many years of industry experience alongside world-class multilingual technical support.
As one of the fastest-growing financial technology companies in the world, we have a solid base in Dallas, Hong Kong, Singapore, Kuala Lumpur, Taipei, Ho Chi Minh City, Mauritius, Seychelles and Vanuatu. The enterprise is dedicated to provide high quality, comprehensive, and diversified solutions for personal and institutional clients all across the globe.
Our strong technological strength aid and abet Doo Prime to penetrate smoothly into the global financial markets, providing Futures products including the S & P 500 Index, Nasdaq Index, FTSE A50, Brent Crude Oil, as well as Stocks, Forex, Precious, Metals, Energies,  and CFDs (which is about 300+ trading products), allowing customers to invest globally through one single online trading account.
We are dedicated to provide superior clients services, stable trading conditions, competitive trading cost, ms-level trading execution, diversified trading products, secure and reliable capital guarantee along with top-class international supervision.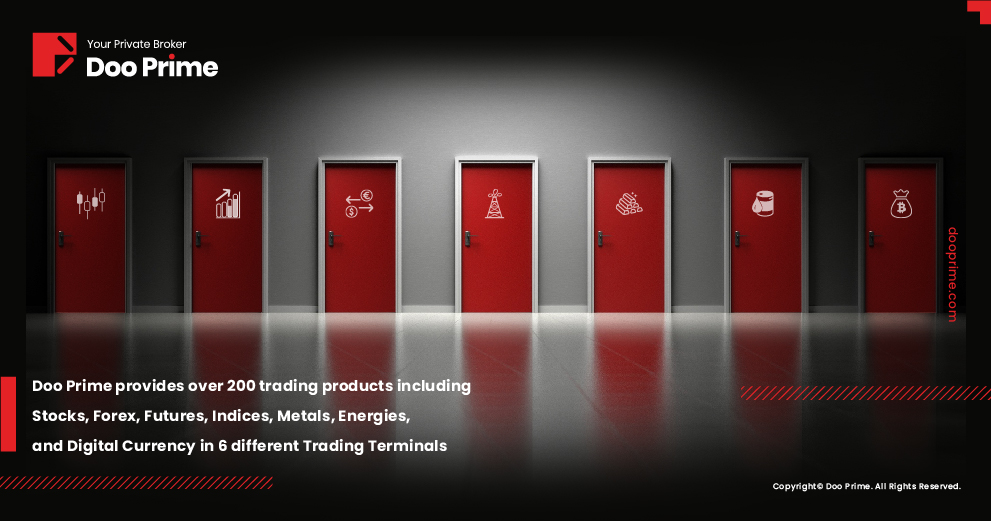 Our License  
Vanuatu VFSC Supervision 
We are officially regulated by the Vanuatu Financial Services Commission (VFSC) regulatory authorization which is responsible to operate an effective and efficient registry. In addition, it has been tasked to regulate and supervise financial services industry of Vanuatu.
UK FCA Supervision  
On the other hand, our sister company, Doo Clearing, a liquidity provider has gained the UK Financial Conduct Authority (FCA). Under the rules of the FCA, its mandatory for us to ring-fence our client's funds and prevent unauthorised use of the client's fund.
What are Doo Prime's Deposits and Withdrawal Methods 
At Doo Prime, making deposits and withdrawals is simple, straight forward and hardly takes up any of your time. We are constantly striving to offer you even more deposit and withdrawal options in order to make the process even easier.
There are multiple deposits and withdrawal methods to choose from at Doo Prime. Our deposit mode includes International Bank Telegraphic Transfer, Local Bank Transfer, Cryptocurrency, NganLuong payment gateway, PayPal and Visa/MasterCard credit card.
Doo Prime's clients are able to deposit and withdraw funds from their account quickly without any additional costs which usually takes up 3 working days at most. There will be 0% commission fees at all times as Doo Prime covers all expenses.
Furthermore, Doo Prime consistently update and remind our users whenever there is any deposit withdrawal notice due to the market closure. For instance, the market closure on Labour Day or any bank holiday.
If you have any queries, please do not hesitate to contact our Client Support Team at any time.

Our Deposit Mode & Withdrawal Methods 
International Bank Telegraphic Transfer  
Our clients can directly transfer capitals into our capital trusteeship banks, namely DBS Bank and Standard Chartered Bank. 1-2 working days are needed for international telegraphic transfer (TT). This mode is suitable for clients with large amount of capital trading. Traders are advice to make sure to prepare in advance, so as to avoid losses caused by time effectiveness in case of market fluctuations.
Local Bank Transfer   
We carry out a strategic cooperation with banks and payment firms in Southeast Asian countries, and our clients can deposit capitals through local bank transfer. Relevant expenses are paid by Doo Prime.
NganLuong Payment Gateway 
Nganluong.vn is the pioneer and leading online payment gateway in Vietnam, in terms of products and services, market share coverage and payment volume. Ngan Luong allows Doo Prime's clients to send and receive money on the Internet quickly, safely and conveniently.
Ngan Luong.vn is operated under the e-wallet model, whereby Doo Prime users can register their personal or business accounts with three main functions: Recharge, Payment and Transfer. All transactions are made online via ATM, Visa, Master, JCB, Amex, Internet Banking, and QR-Pay along with other convenient forms.
Pay4Broker
Pay4Broker is a payment service provider known as the best in China and Southeast Asia that specialises for Forex brokers. Pay4Broker is regulated and liecensed by the FCA (Financial Conduct Authority), MSO (Money Service Operator) and TCSP (Trust or Company Service Provider) that possess first class security, optimisation, stablity, and robust execution which in return, secures payment in all common currencies.
PayPal
PayPal is the safer, efficient way to carry out transaction online. The service allows Doo Prime users to enjoy another convenient way of making deposit on the platform through various payment types and currencies at anytime and anywhere in the world.
In addition, users can have a peace of mind as their payment will be protected by PayPal's data encryption and 24/7 fraud prevention technology.
Visa / MasterCard Credit Card  
We accept deposit with the world's most popular Visa or MasterCard debit and/or credit cards. The immediate deposit into account is only applicable for clients with small amount of capital trading.
Securing clients' capitals   
Linked with the dedicated financial data centre of group's sub-brand called Doo Tech, Doo Prime's data centres are located in Equinix® Hong Kong, London, New York, Singapore, and Tokyo.
We strictly isolate client capitals with our own running capitals and deposit them in Tier 1 banks. We obey strict examination systems of international banks to ensure security of client capitals.
Our Banks, Liquidity Providers and ECN Partners  
In addition, Doo Prime conducts clearing with prime brokerage services provide by large banks. Hence, Doo Prime's clients are trading in an ECN inter-institutional market consist of 20 world's Tier One trading banks and non-bank financial institutions such as XTX.

Thanks to abundant industrial resources, reliable technical services and professional service groups, Doo Prime is rapidly developing into a leading international broker.
Through our vigilance against complacency, we at Doo Prime remain committed to our corporate vision to offer the highest quality services to retail forex traders and partners.